South Indian Dish Dosa.
Dosa is south indian dish,
but now it is very common in all over india even now it is available in foreign too. Dosa is very similar to a crepe and with the different type of filling/stuffing with in served with coconut chutney n sambhar. It is a very popular street food in India. Dosa is famous for its simple ingredients, interesting flavors, and even its sweet refreshing aroma. Dosa is healthy too as it made up of urad dal which is high in protein and calcium. It can be eaten as a snack, as breakfast, or really even in lunch and dinner it quite heavy in quantity, you can enjoy anytime you're in the mood!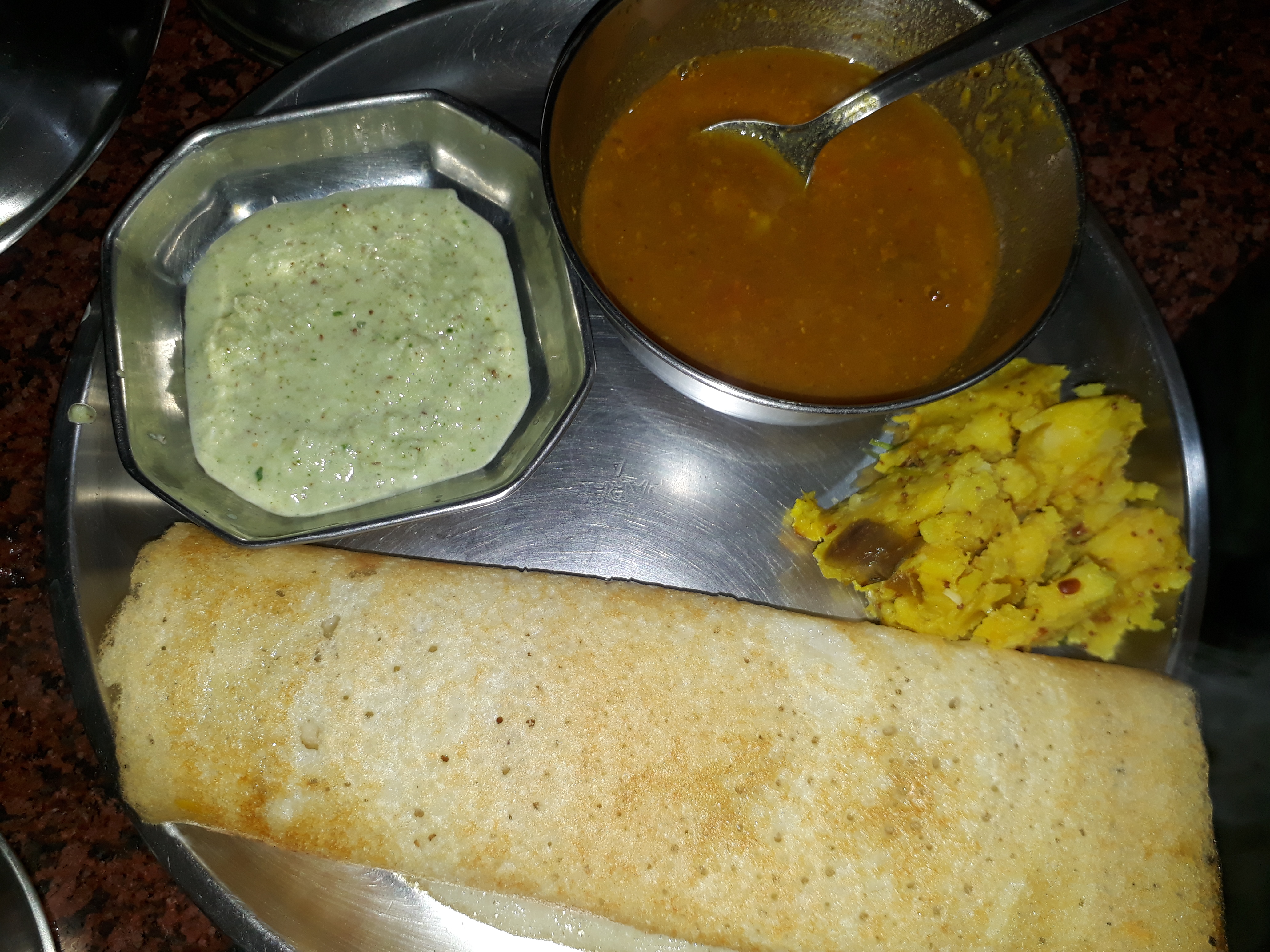 How to make Dosa Batter
● Add rice flour with black gram flour into a mixing bowl(ratio 3:1) respectively.
● Pour about water and mix well. It must be smooth and evenly mixed batter that still flows.
● Now keep it for fermentation at room temperature either overnight or for about 9-10 hours. Once fermented add salt to taste and mix well.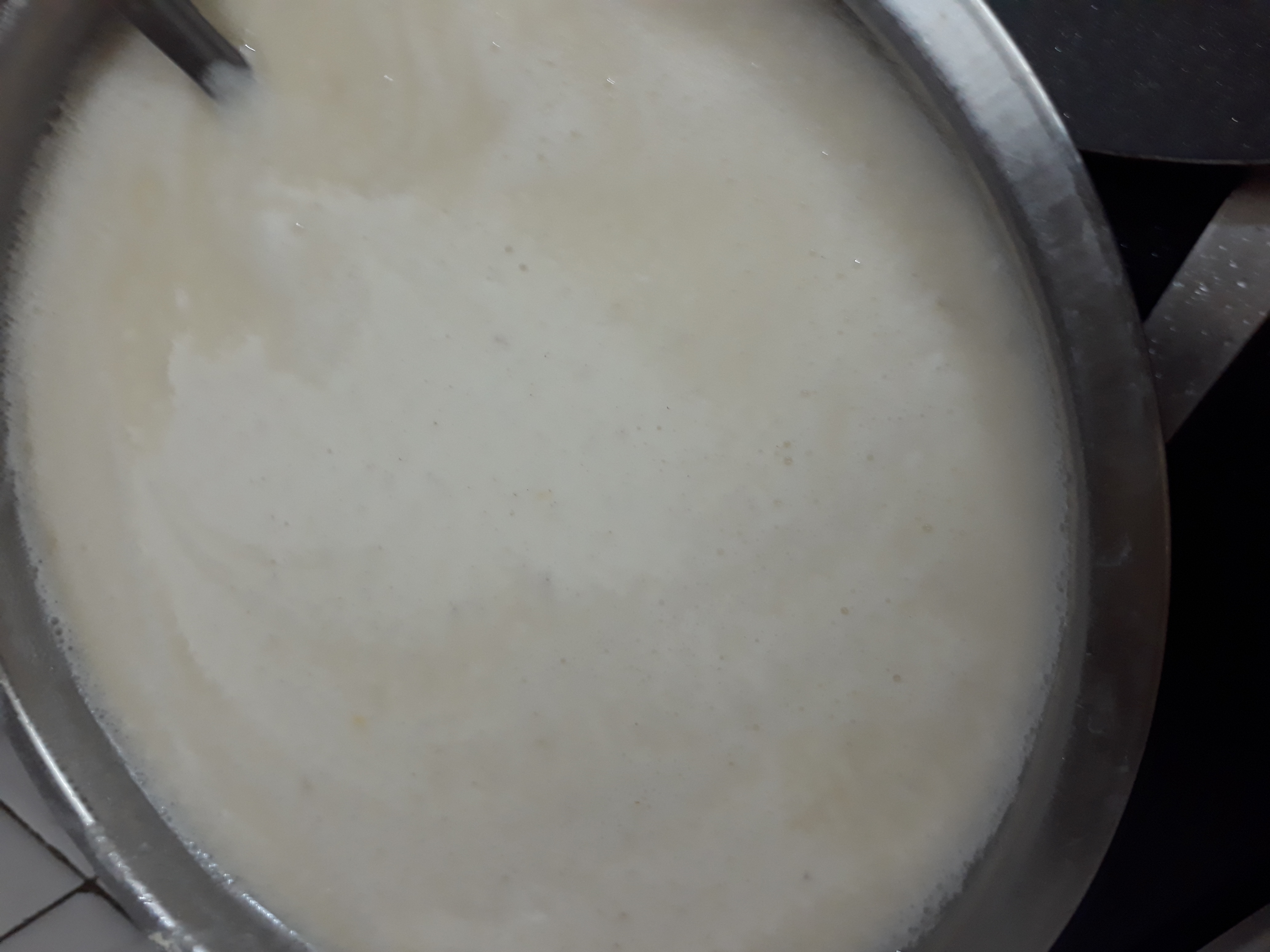 ● To make Dosa, heat an iron Tava and
Take ladle and spread Dosa batter in circular rounds. Drizzle oil on top and sides and let one side cook.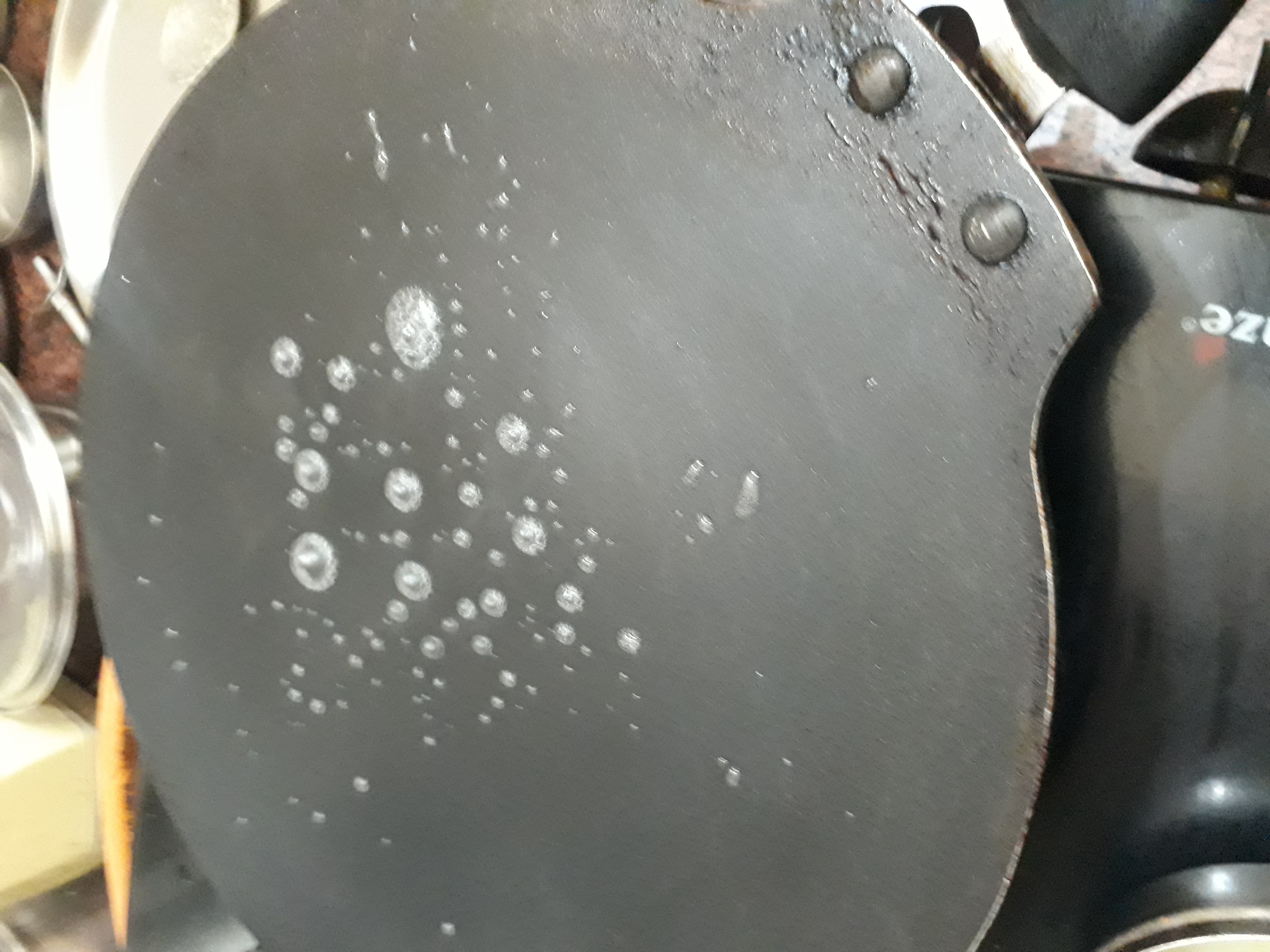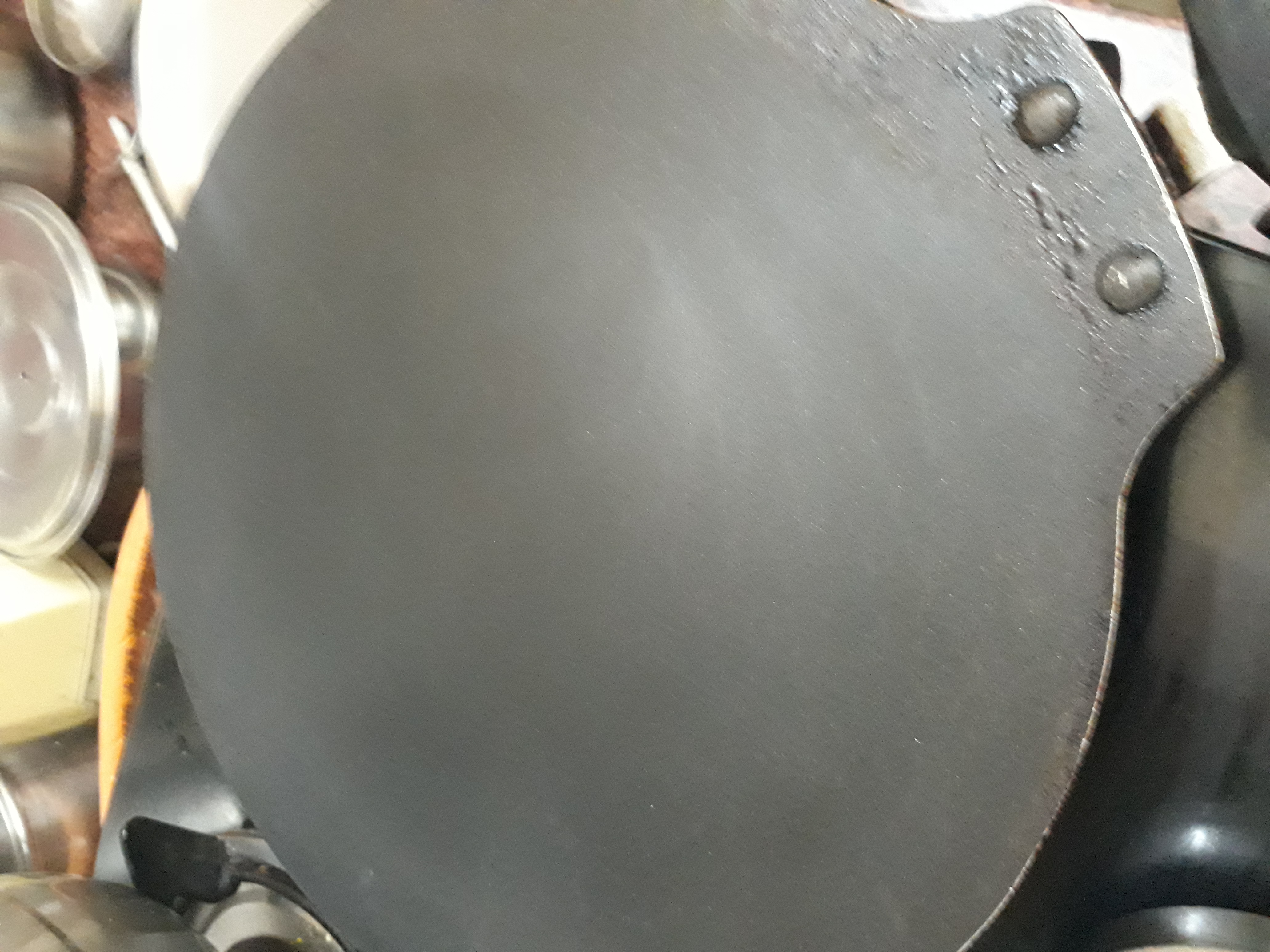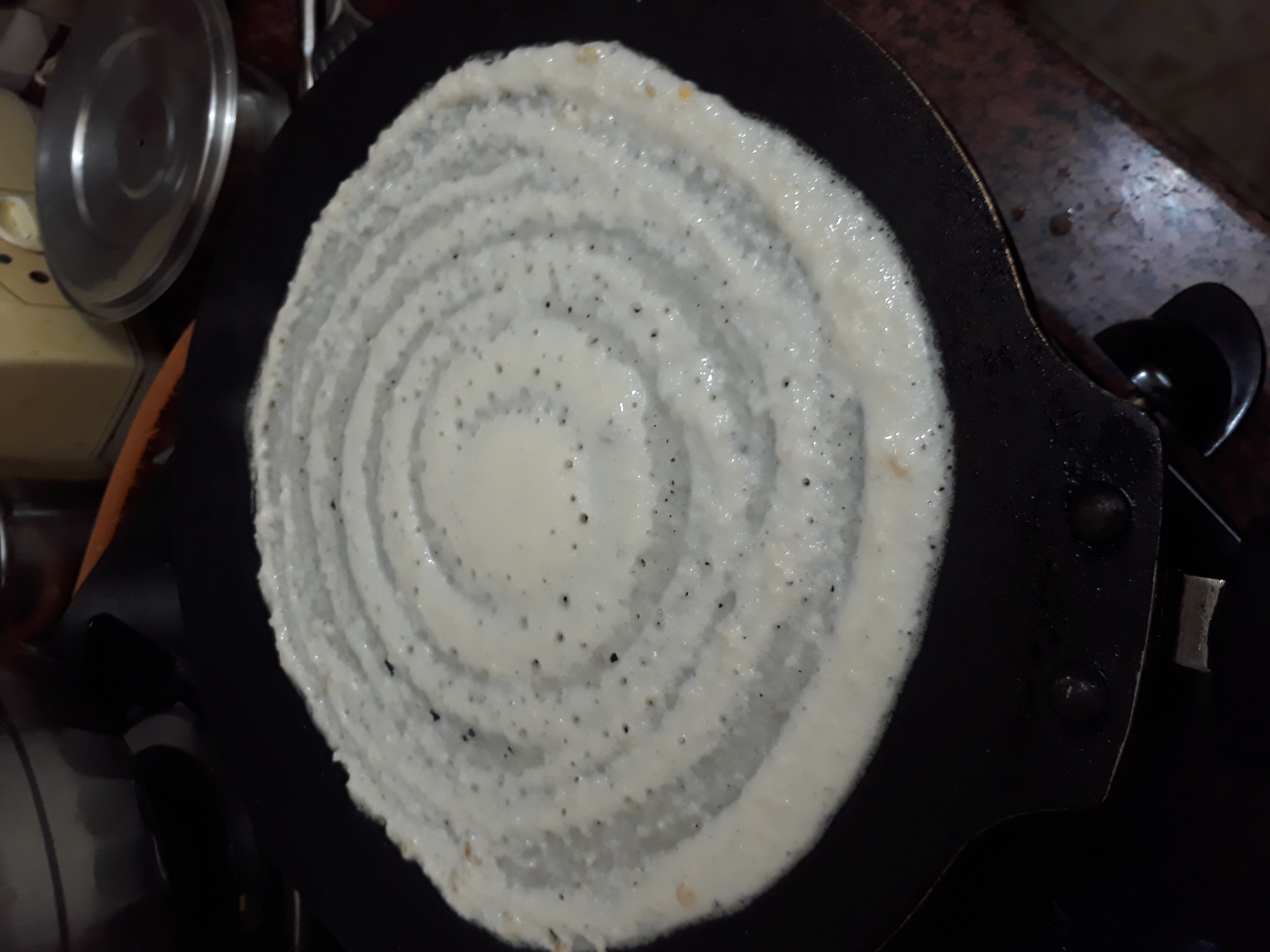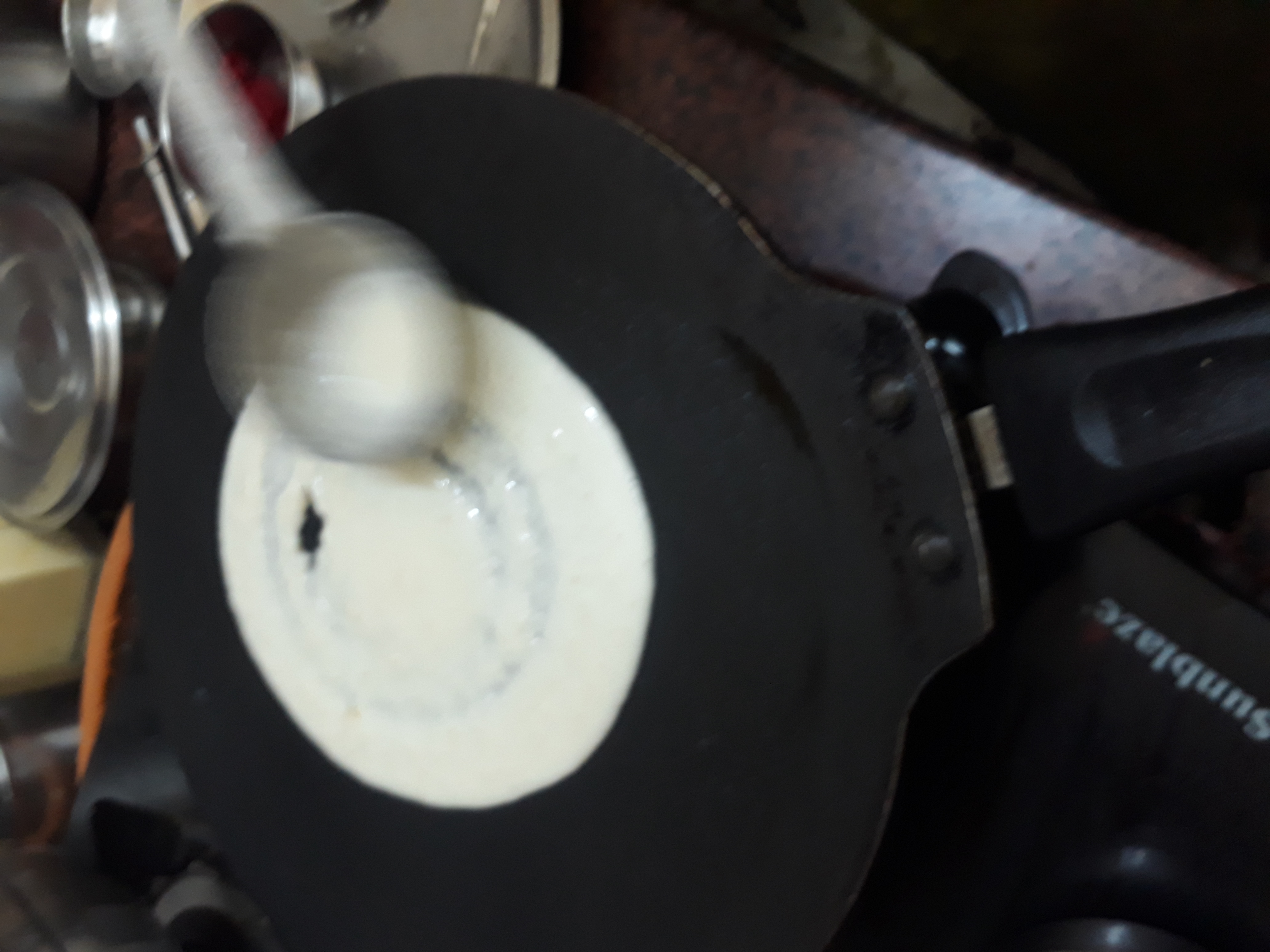 Masala filling for Dosa
● Take kadai, heat the oil,add green chili, mustard seeds and curry leave wait it it start crackling now add asafetida and turmeric, stir well .
●Add onion. saute for 3-5 minutes it's get translucent.
●Add boiled mashed potatoes followed by salt. Mix well.Now your filling is ready.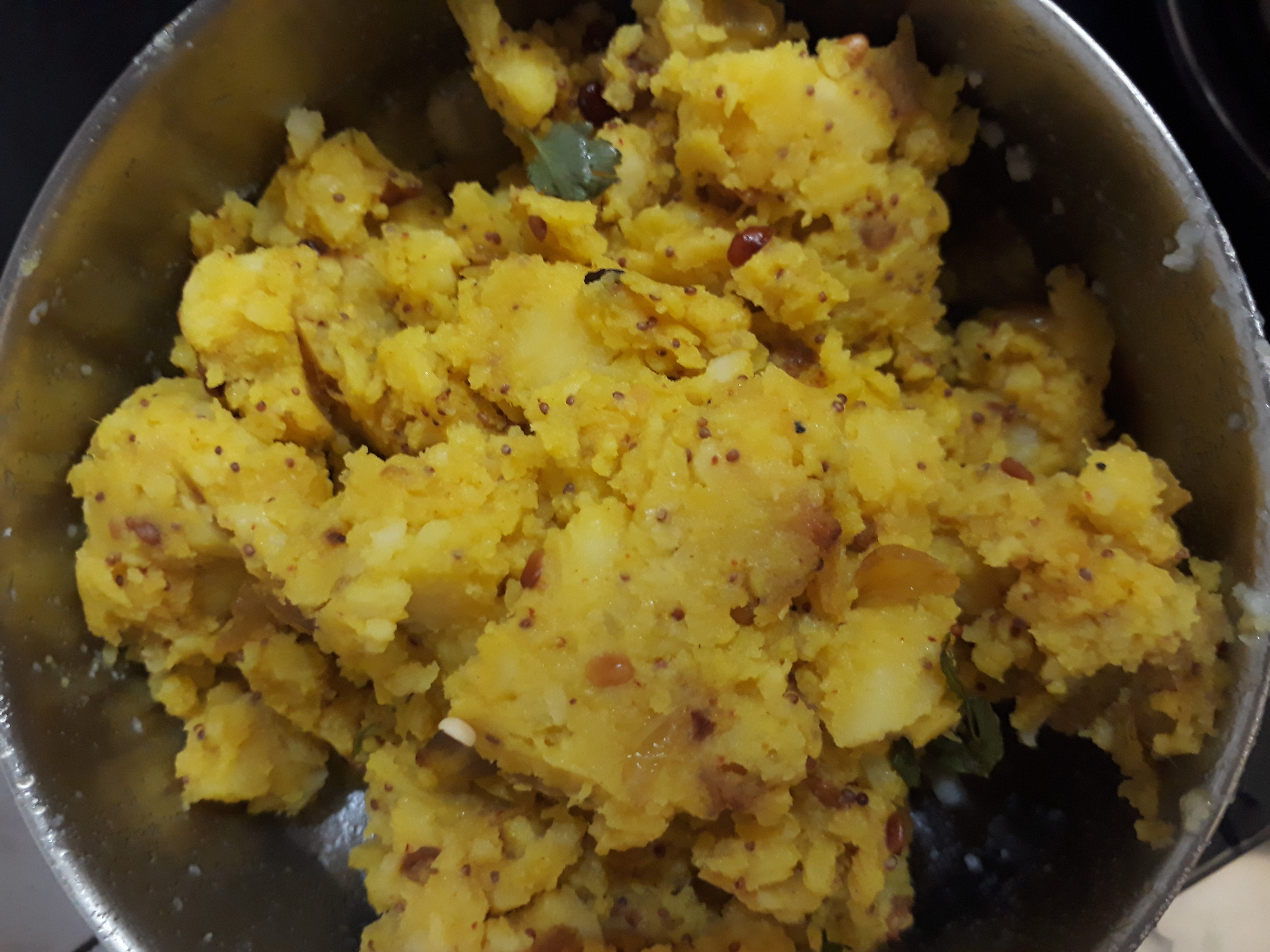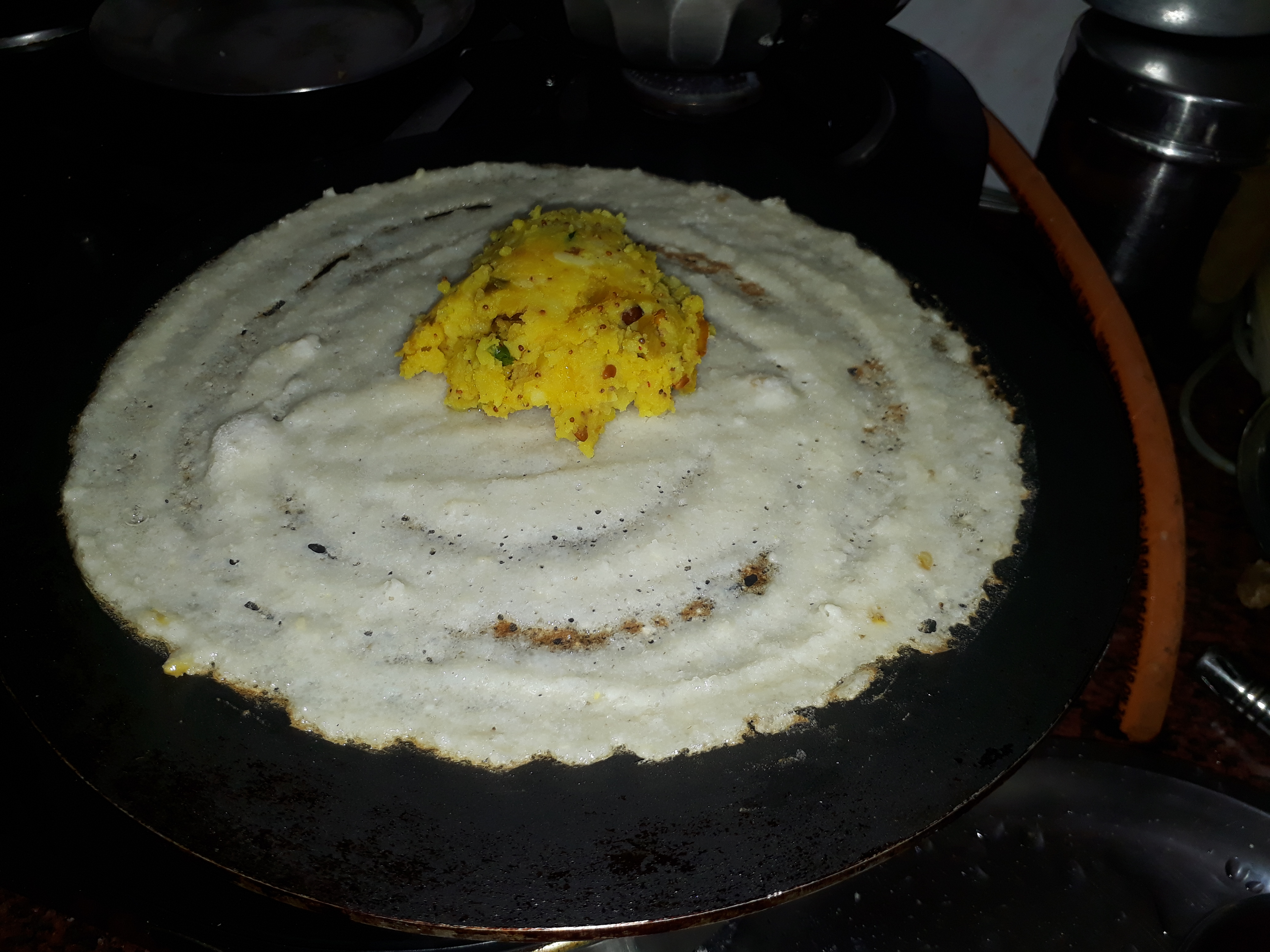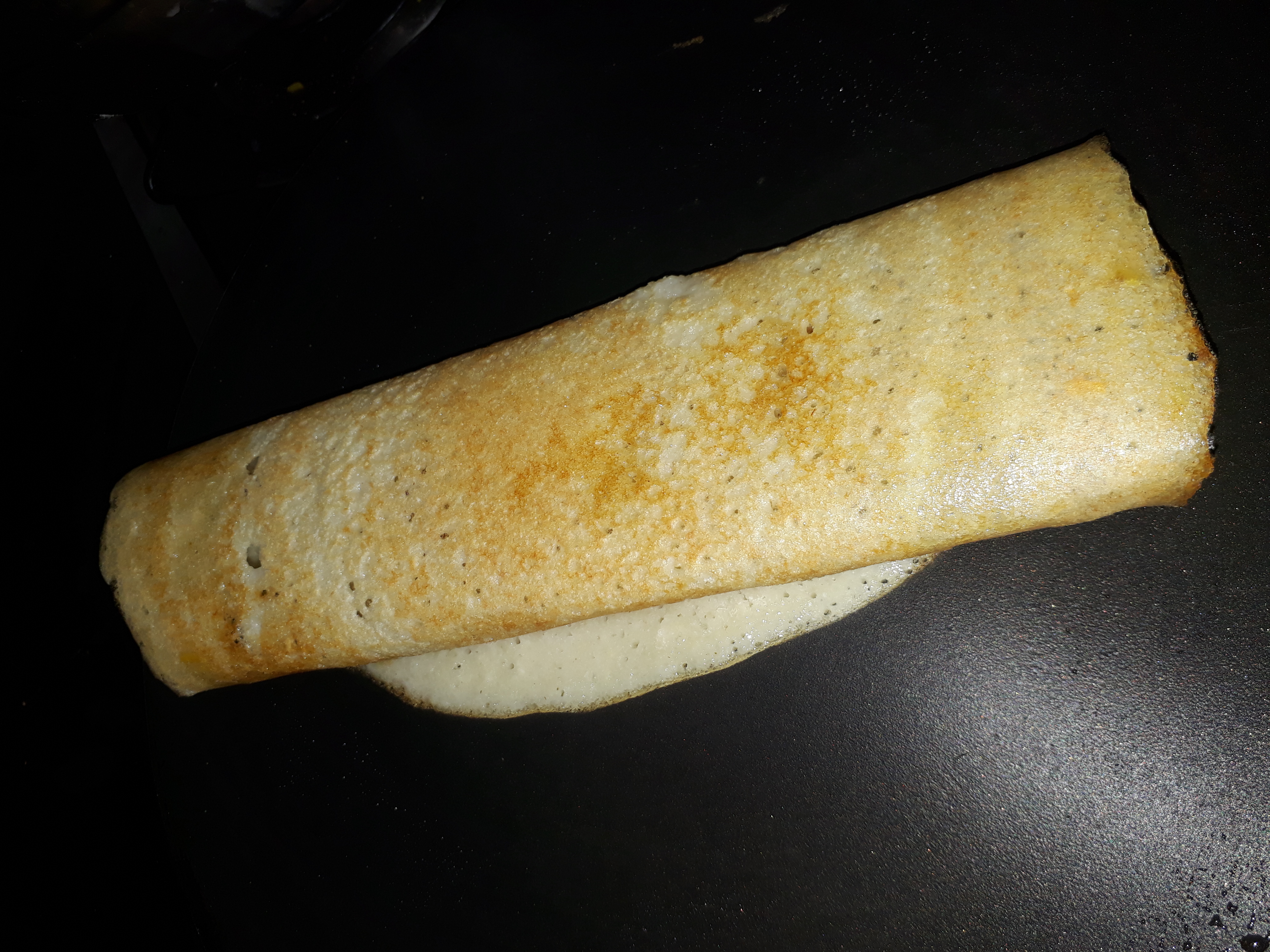 Serve Dosa hot with coconut chutney and sambar. It is best to serve these crispy dosa hot. when it cools down it become soft.
---
---