[ESP - ENG] Serenidad, belleza y arte, todo en una misma foto | Serenity, beauty and art: all in one photo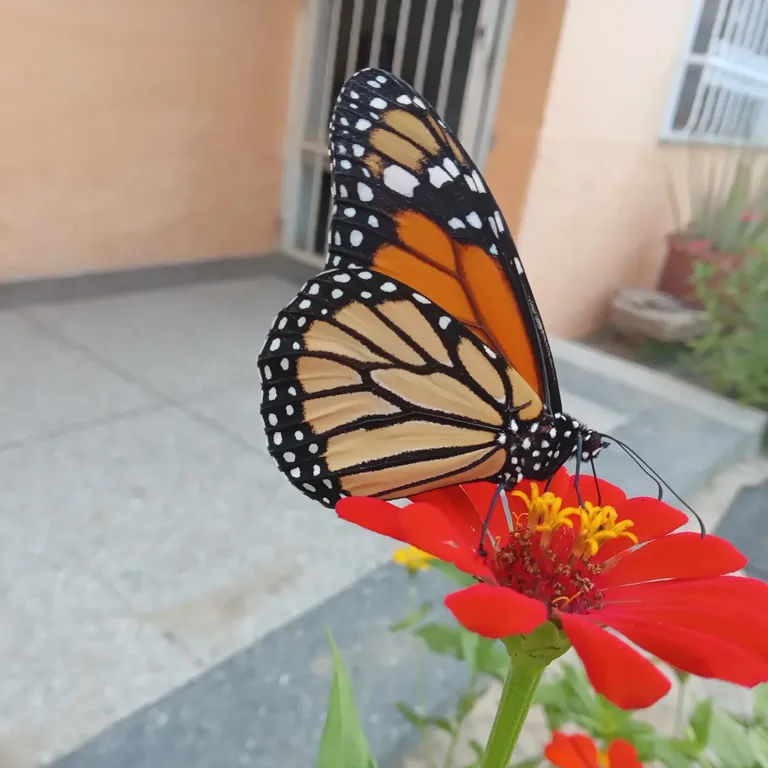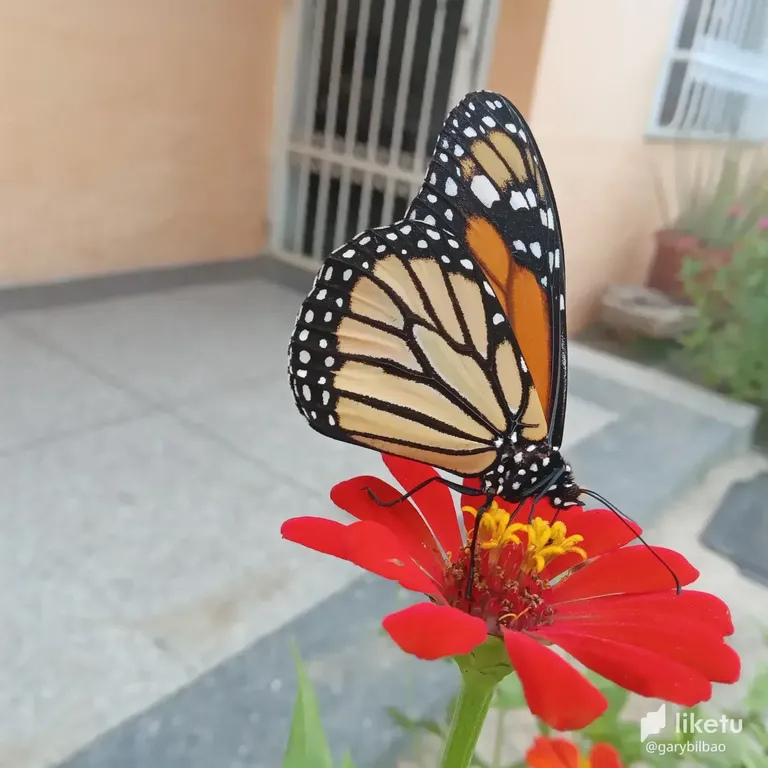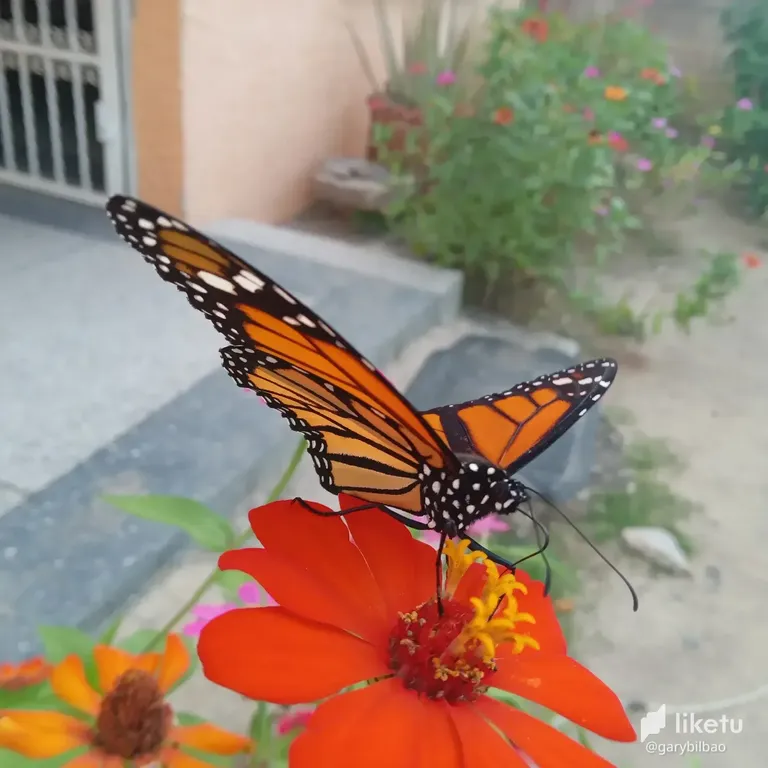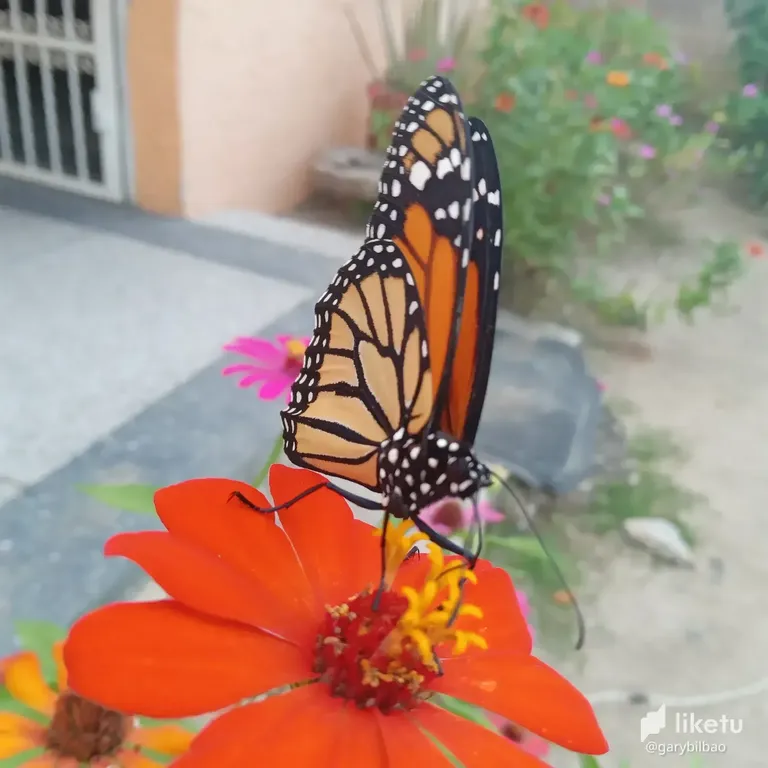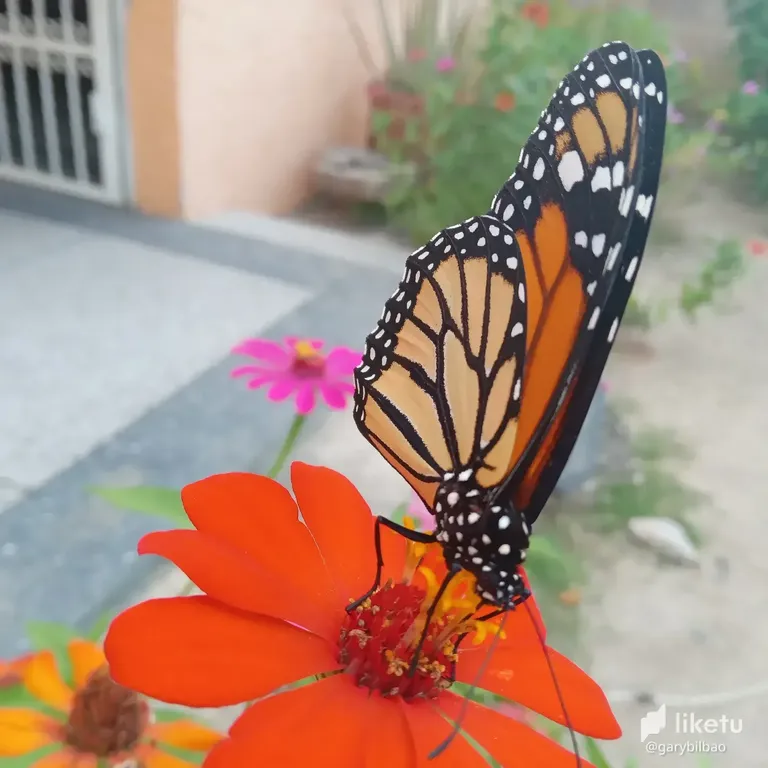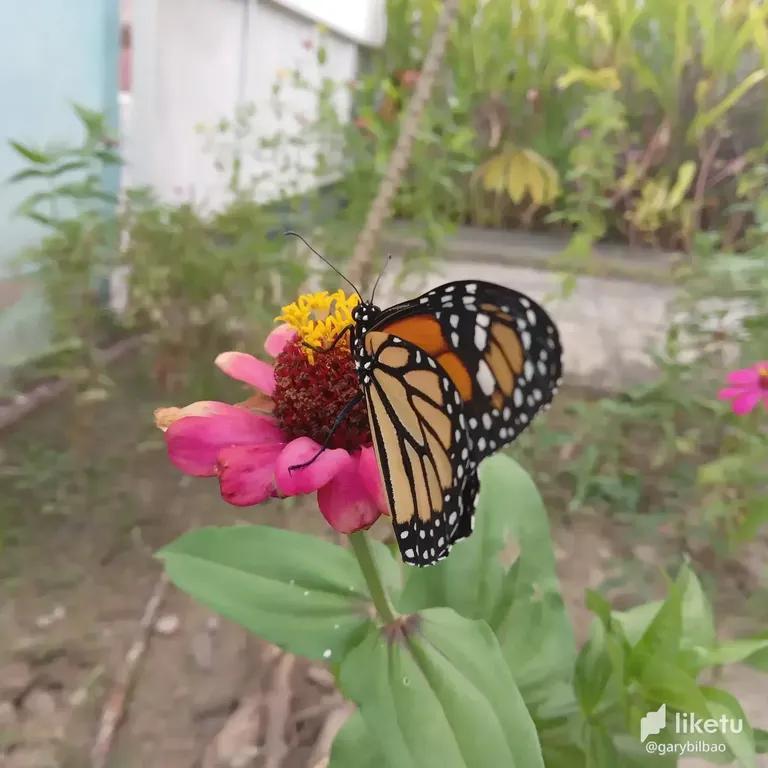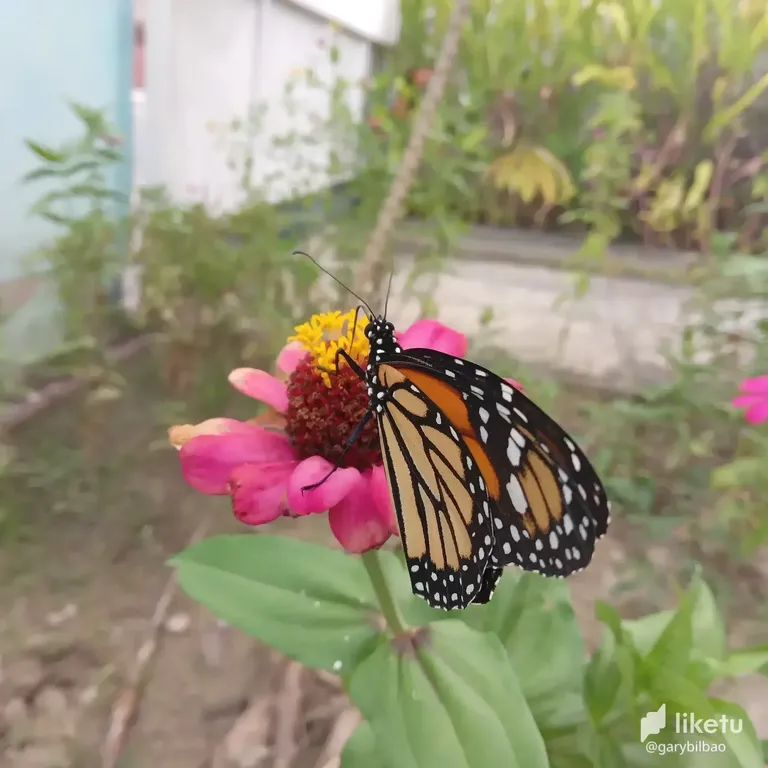 Tomar fotografías es un trabajo que admiro mucho. Disfruto ver imágenes de capturas memorables donde personas, animales o lugares son los principales actores de esa escena. Como en cualquier oficio y en toda manifestación de arte, hay de todo y para todos. Hay fotos olvidables, otras más recordables y otras definitivamente inolvidables. A veces el mérito es del fotógrafo, otras de la cámara y en otras ocasiones, de la mariposa, como en estas fotos que les presento hoy a mis amigos de @liketu y a toda la comunidad de #Hive.
Sí, o sea, estemos claros. La cámara no es la mejor, la fotografía no es lo mío (aunque de vez en cuando la suerte me bendice y hago una capturas decentes). Pero quien se lleva el mérito al transmitir tanta serenidad y tranquilidad, al expulsar tanta belleza de sus alas, antenas y cuerpo entero. Y lo que sus acompañantes naranjas y ¿fucsia? de pétalos ovalados y casi que sonriendo para la foto, no soy yo precisamente. ¡Yo ni me veo, por fortuna no aparezco!
Son esas flores y esa mariposa monarca las que exponen su belleza y su arte, todo en una foto y para nuestra suerte, (porque sé que las estás disfrutando), no fue solo una foto, son varias las que pude tomar y podemos degustar con nuestros ojos.
Serenidad, arte y belleza. La naturaleza nos regala escenas maravillosas, unas majestuosas otras como estas, más sencillas, pero no por ello menos disfrutables.
¿Te gustaron estas fotos? ¿Con quién te quedas con la mariposa o con la flor?
Gracias por venir y contemplar la belleza, el arte y la serenidad de la naturaleza.
---
---

---
---
Taking photographs is a job that I admire very much. I enjoy seeing images of memorable captures where people, animals or places are the main actors of that scene. As in any craft and in any manifestation of art, there is something for everyone. There are forgettable photos, others more memorable and others definitely unforgettable. Sometimes the credit goes to the photographer, sometimes to the camera and sometimes to the butterfly, as in these photos that I present today to my friends at @liketu and the entire #Hive community.
Yes, I mean, let's be clear. The camera isn't the best, photography isn't my thing (although once in a while luck blesses me and I take a decent capture). But who gets the credit for conveying so much serenity and tranquility, for expelling so much beauty from its wings, antennae and entire body. And what his orange and fuchsia? companions with oval petals and almost smiling for the photo, is not exactly me. I don't even see myself, fortunately I don't appear!
It is those flowers and that monarch butterfly that expose their beauty and their art, all in one photo and for our luck, (because I know you are enjoying them), it was not just one photo, there are several that I could take and we can taste with our eyes.
Serenity, art and beauty. Nature gives us wonderful scenes, some majestic, others like these, more simple, but no less enjoyable.
Did you like these photos? Who do you choose, the butterfly or the flower?
Thank you for coming and contemplating the beauty, art and serenity of nature.
---
For the best experience view this post on Liketu
---
---