Un gato muy particular | A very particular cat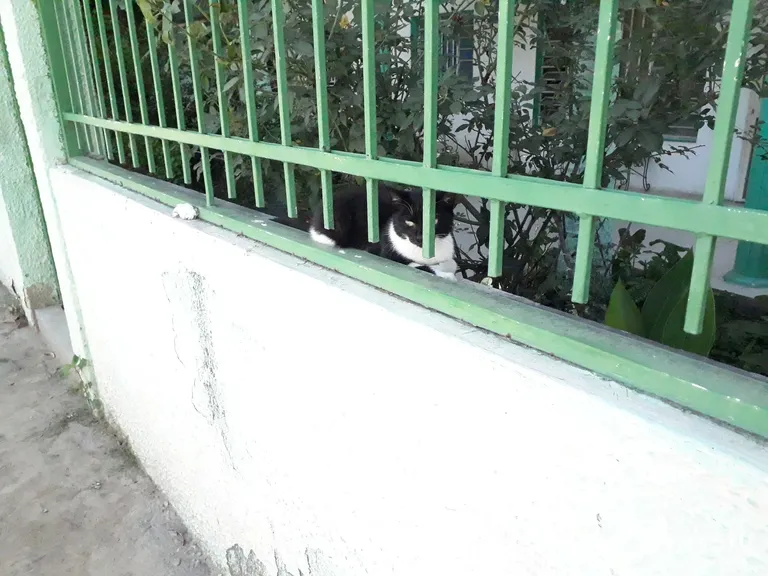 It was very quiet in the fence that serves as a fence and overlooks the street.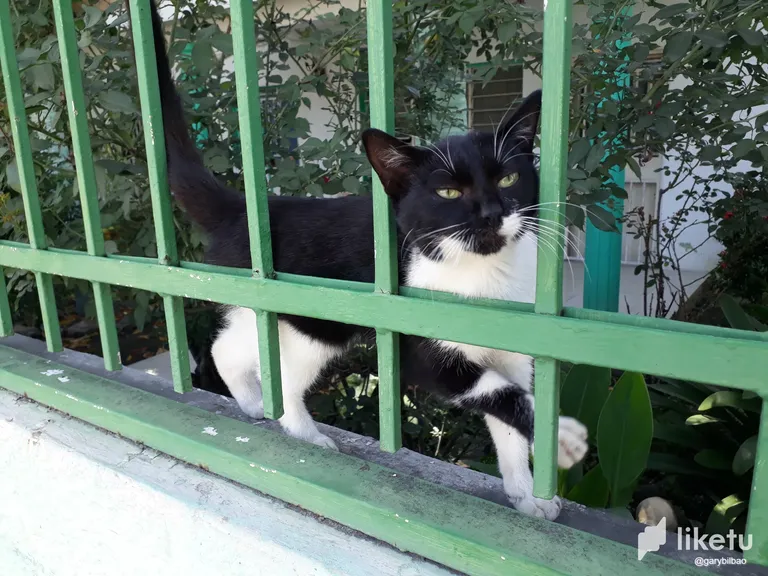 As soon as he saw in me the intention of caressing him, he stood up and his attitude was as if he had known me for years. My wife had already told me and showed me some pictures she had taken of him one of the times she went to take the kids to school.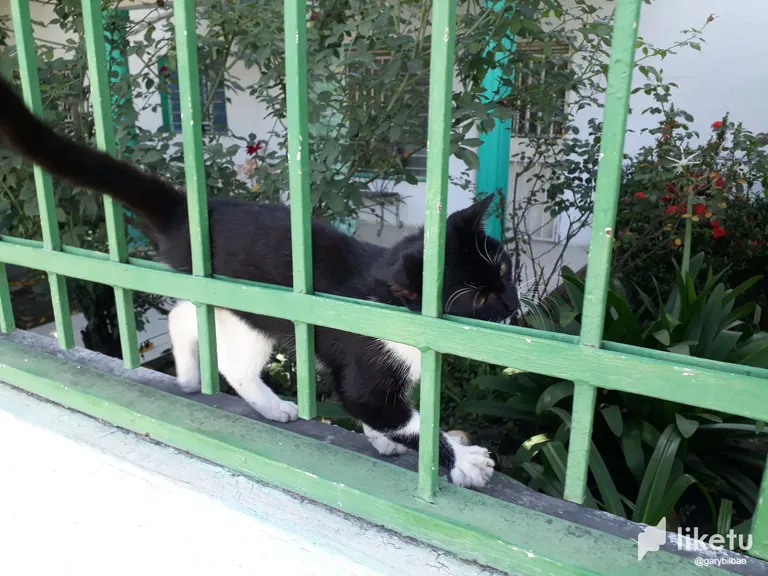 One day when it was my turn to take them out, I met him and I had the experience of seeing how he slipped through the bars of the fence of the house. He went back and forth, meowing and restless.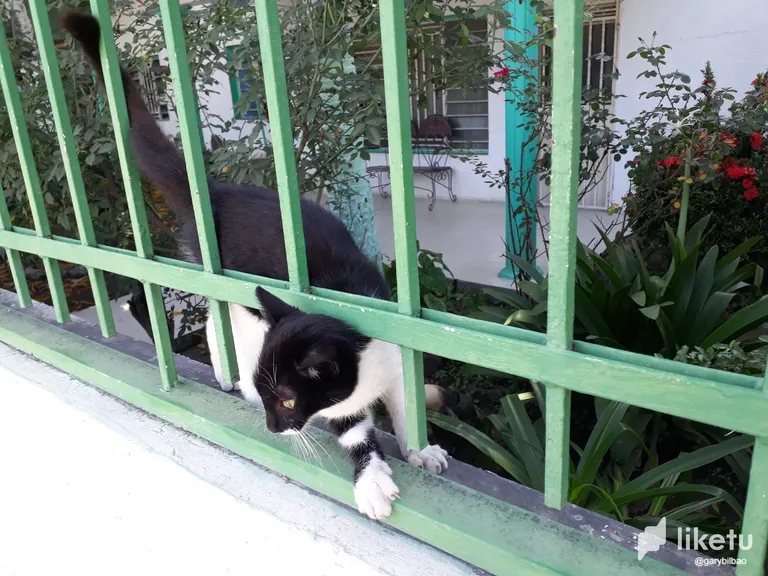 He was desperately looking for my hand, as if no one had ever caressed him (although you won't see these photos in this post, but in the next one). Here you will only see how he was going from one side to the other like a snake through that fence.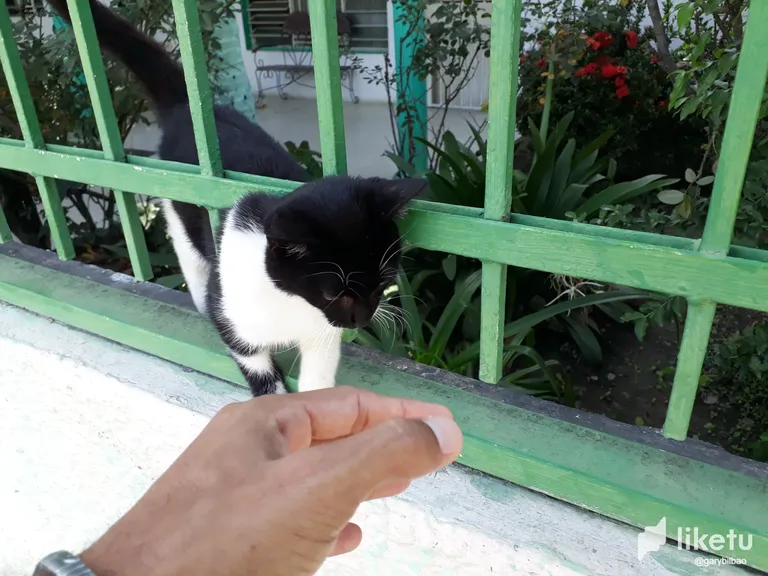 ---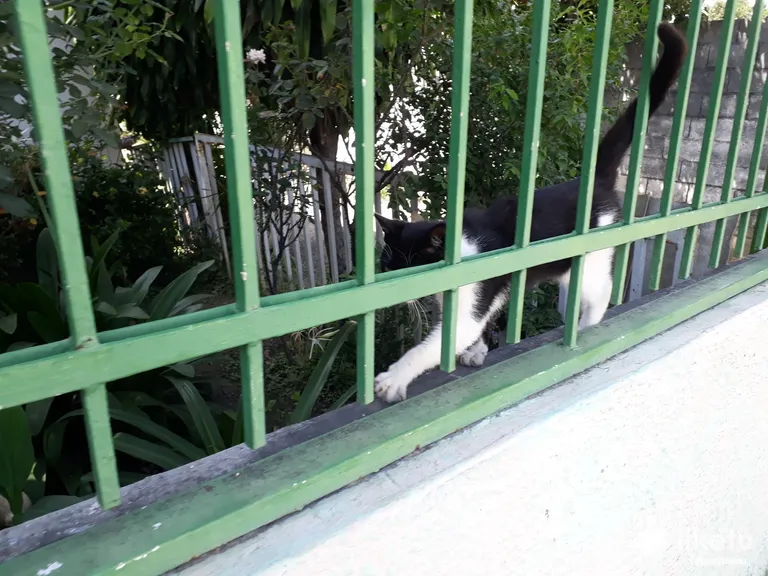 He went in one side, I came out the other.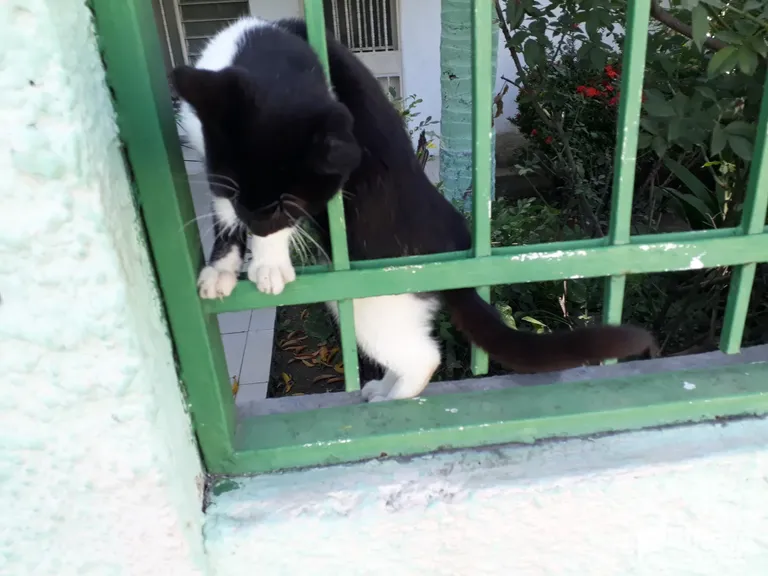 It was a very particular restlessness, it was a very strange "love" for this stranger who took pictures of him and enjoyed his fur and his way of being.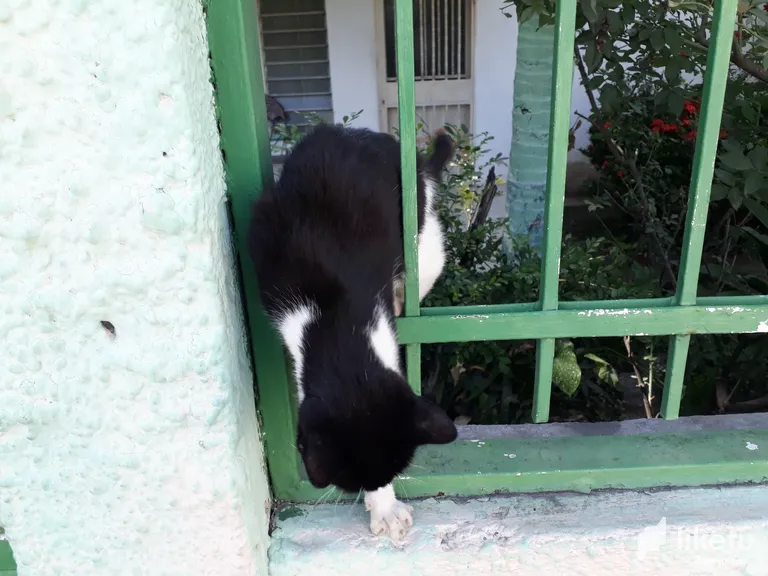 ---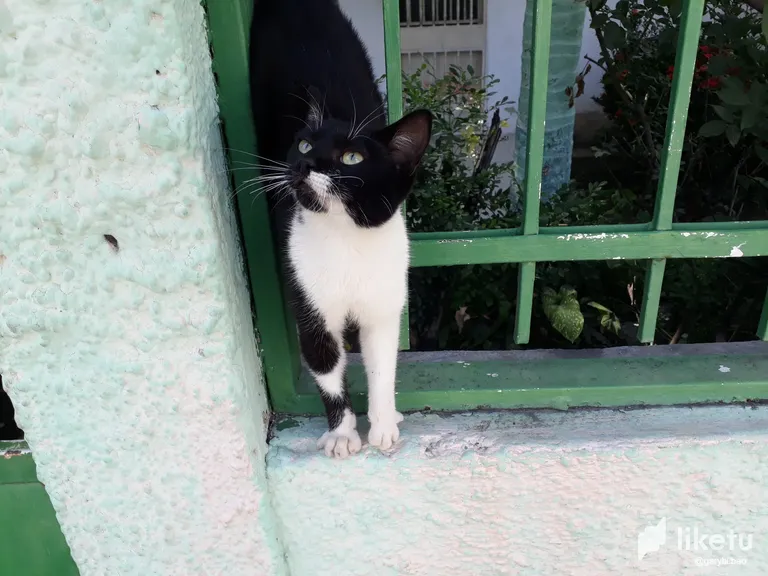 She gave me a very green look at the end. It was never hard to take. It was more than willing to be petted and photographed.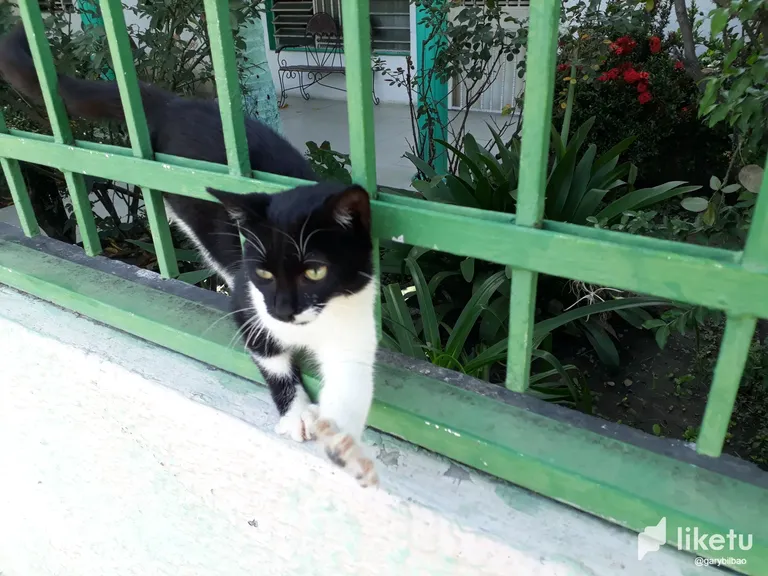 He is a very "regalado" cat as they say in my country to people who are very affectionate and flirtatious, seductive and mellow. That's how this cat was, or rather, is. In this last picture we see how he tries to give me his front paw. More of this sessio
Les regalo esta secuencia de imágenes donde pueden ver a un gato muy especial, del que disfruté un día que fui a llevar a mis niños a la escuela.
---
---
I give you this sequence of images where you can see a very special cat, which I enjoyed one day when I went to take my children to school.
---
For the best experience view this post on Liketu
---
---