Escarabajo saltador de rayas doradas 💛 / Golden stripped beetle 💛

Saludos amantes de los insectos. Como ya les he contado en otras publicaciones, en el balcón de mi casa siempre llegan visitas de aves e insectos y hoy les voy a presentar a este interesante amiguito.
Greetings insect lovers. As I have already told you in other posts, in the balcony of my house always come visits from birds and insects and today I'm going to introduce you to this interesting little friend.
Estaba a punto de regar una de mis plantas cuando de repente vi a este hermoso insecto de rayas doradas así que fuí a buscar mi teléfono para hacerle algunas fotos. Investigando en internet descubrí que es un coleóptero, en este caso, un escarabajo que forma parte de la familia de los elatéridos. Lo identifiqué como un Chalcolepidius limbatus.
I was about to water one of my plants when suddenly I saw this beautiful golden striped insect so I went to find my phone to take some pictures of it. Investigating on the internet I discovered that it's a coleoptera, in this case, a beetle that is part of the family of the elateridae. I identified it as a Chalcolepidius limbatus.
Este tipo de escarabajos tienen un mecanismo de clickeo debajo de su abdomen que los ayuda a saltar o catapultarse para escapar cuando se ven amenazados por un depredador, por esta misma razón se les conoce también como escarabajos saltadores o saltapericos. Hay una gran variedad de ellos tanto en tamaños como en colores.
These types of beetles have a clicking mechanism under their abdomen that helps them jump or catapult to escape when threatened by a predator, for this same reason they are also known as jumping beetles. There's a wide variety of them both in sizes and colors.
Este estaba bastante quieto así que le pude hacer unas cuantas fotos que comparto con ustedes.
This one was quite still so I was able to take a few photos of it that I share with you.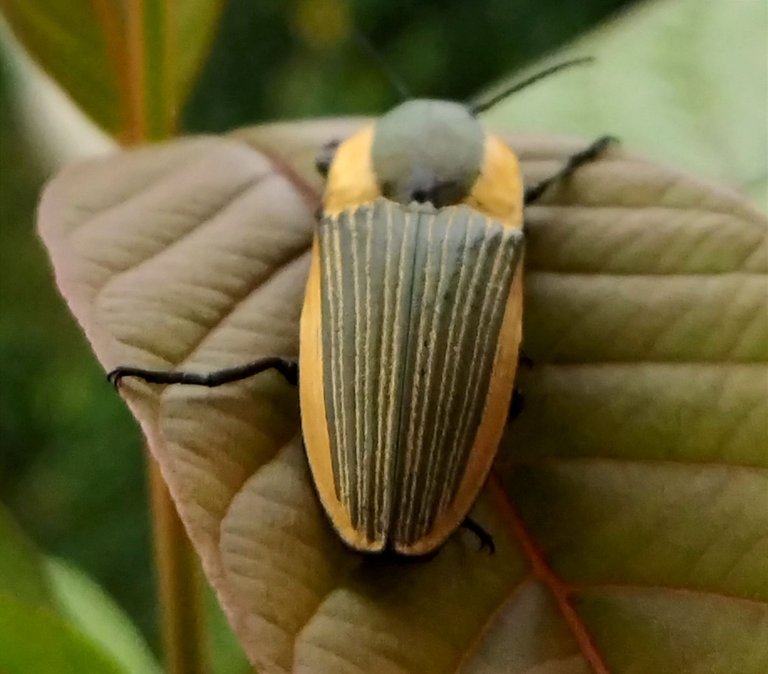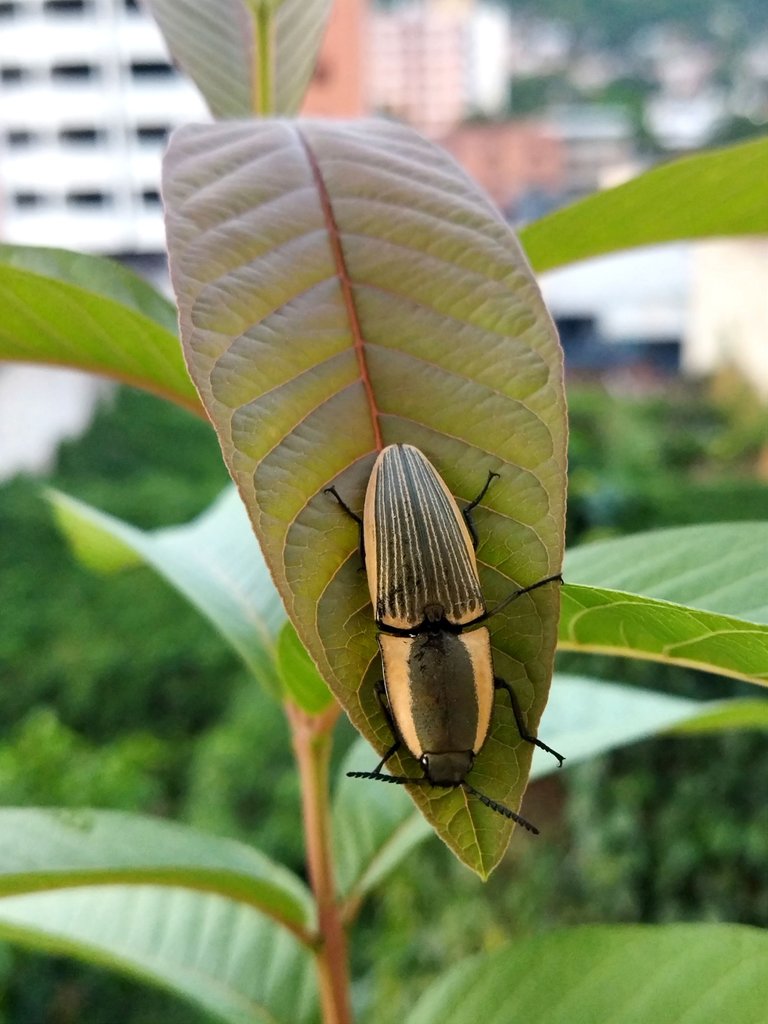 Sus colores y diseño son muy llamativos / Its colors and design are very striking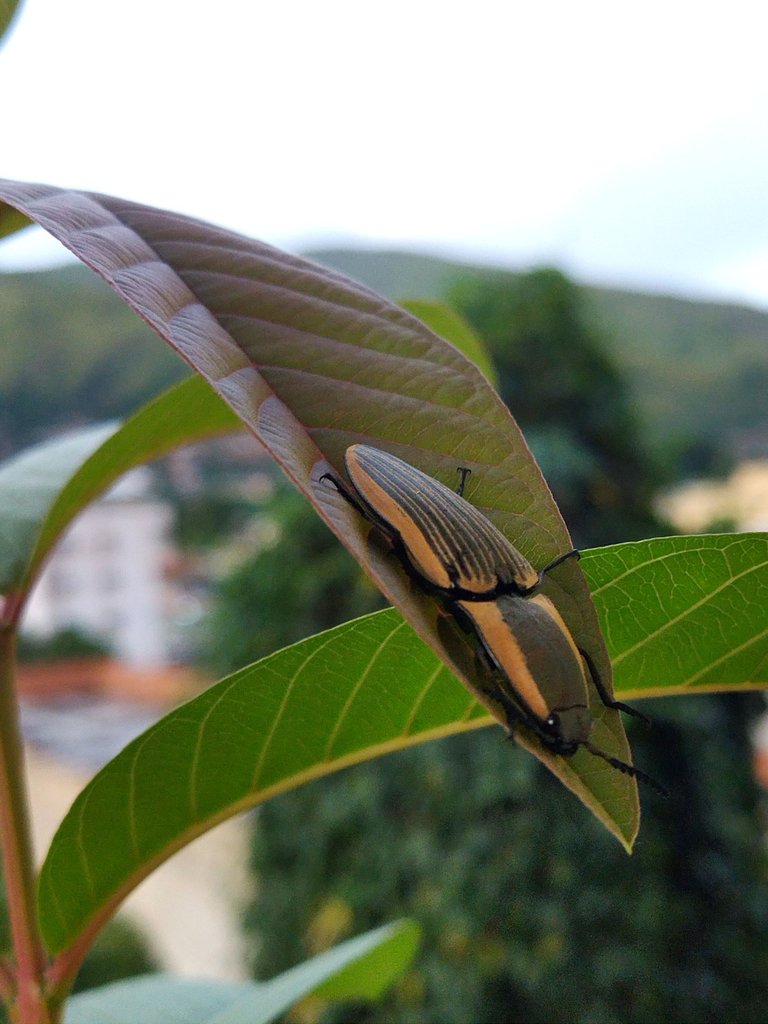 Su cuerpo es plano y alargado / Its body is flat and elongated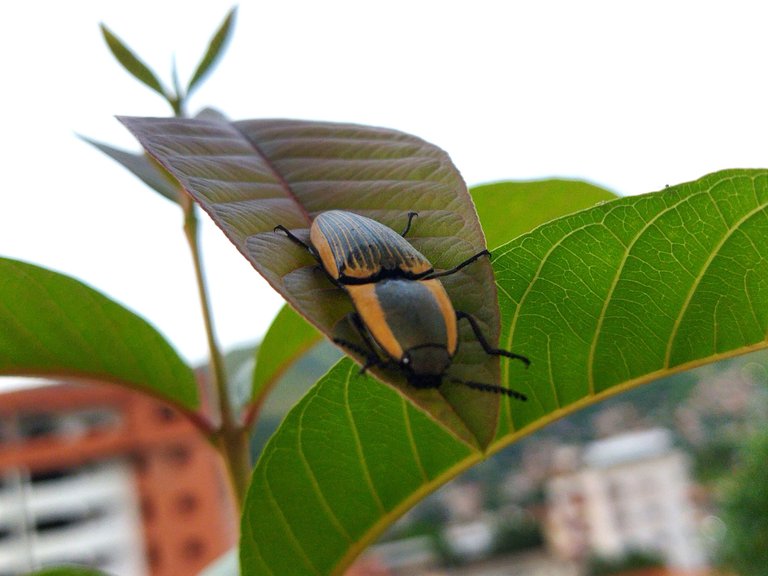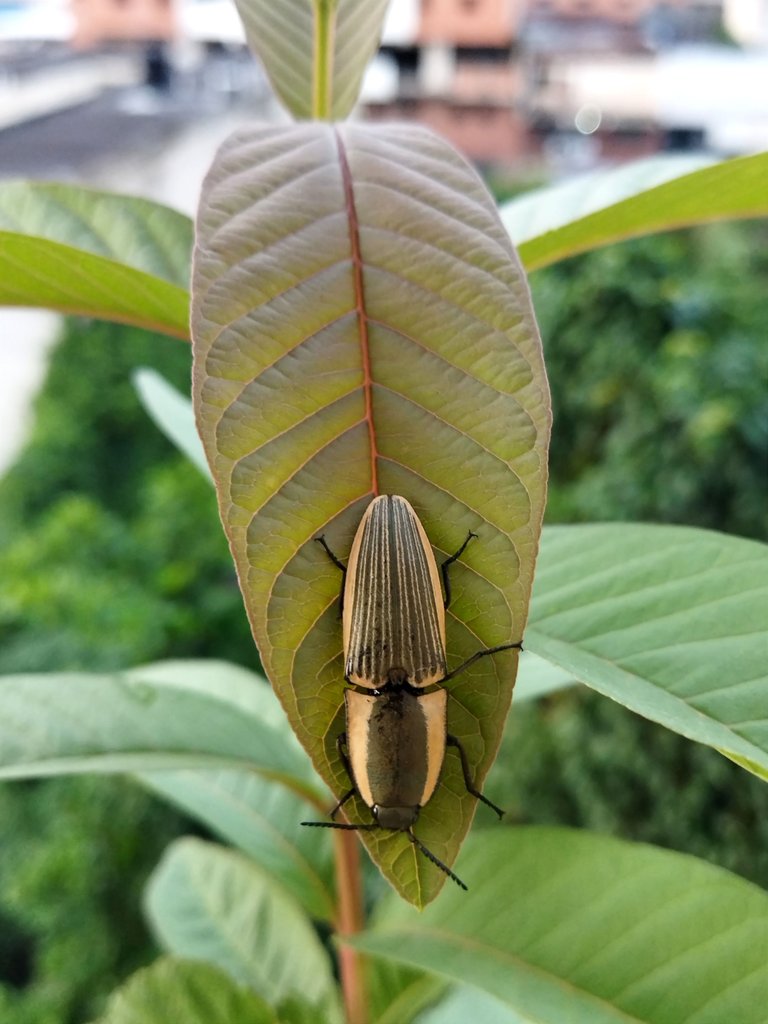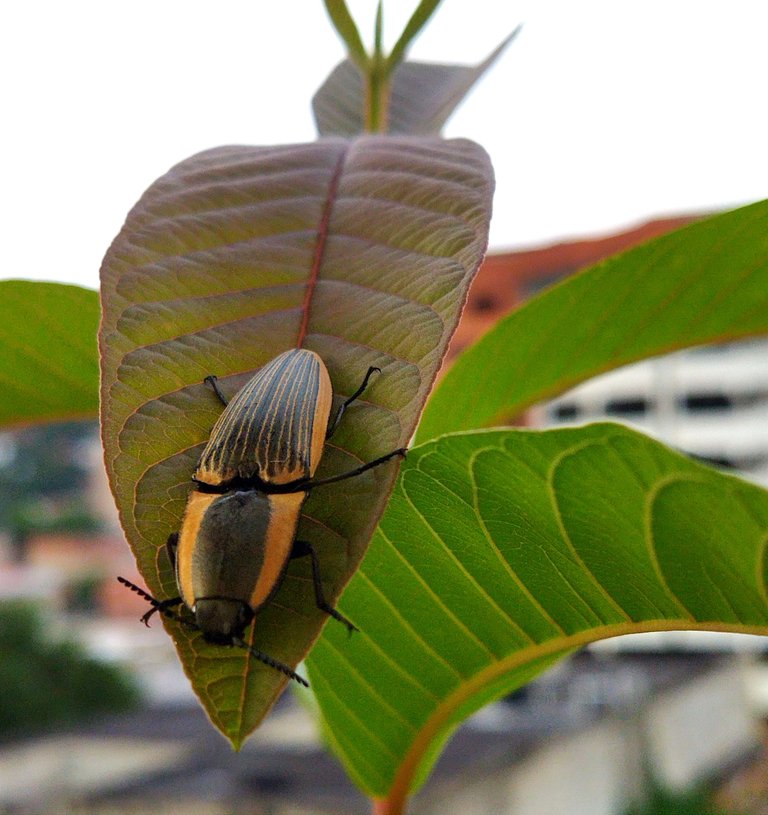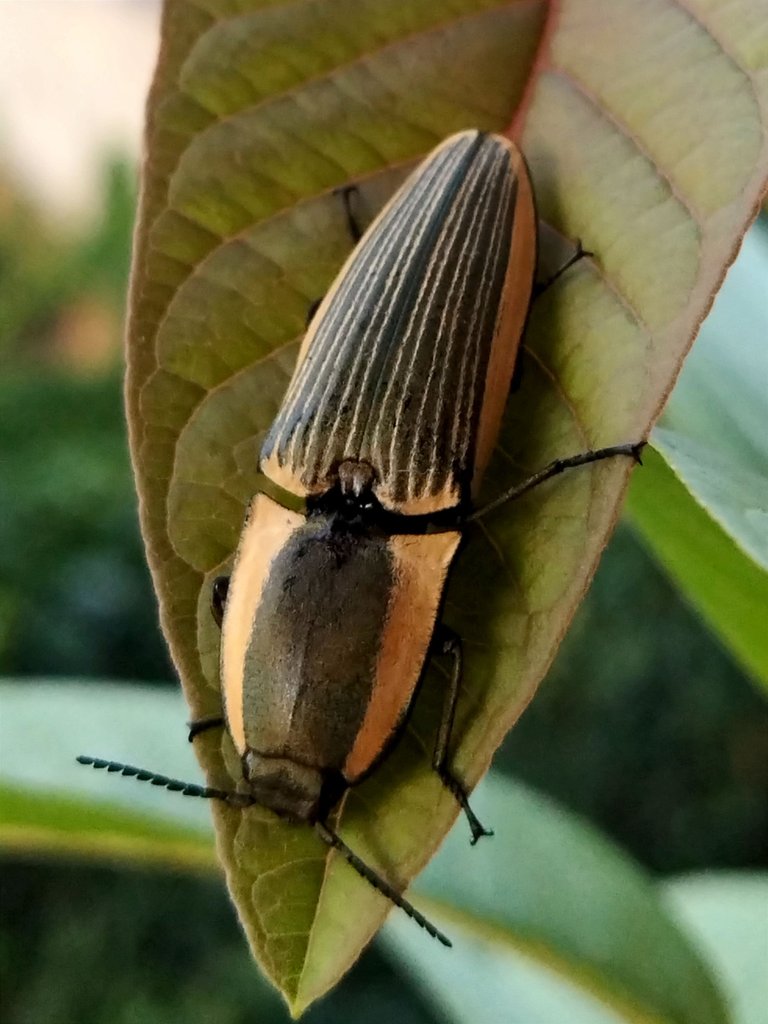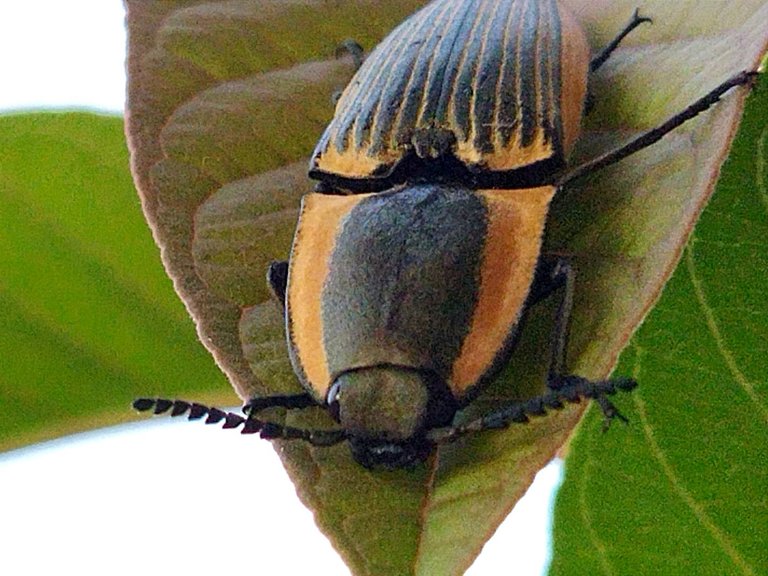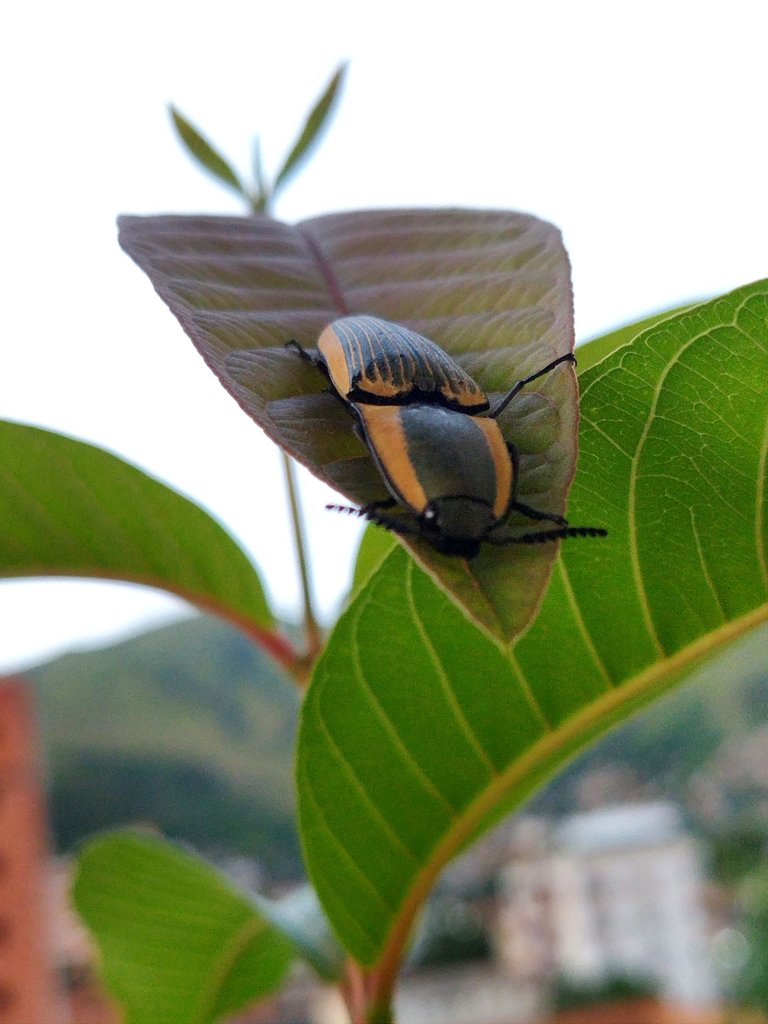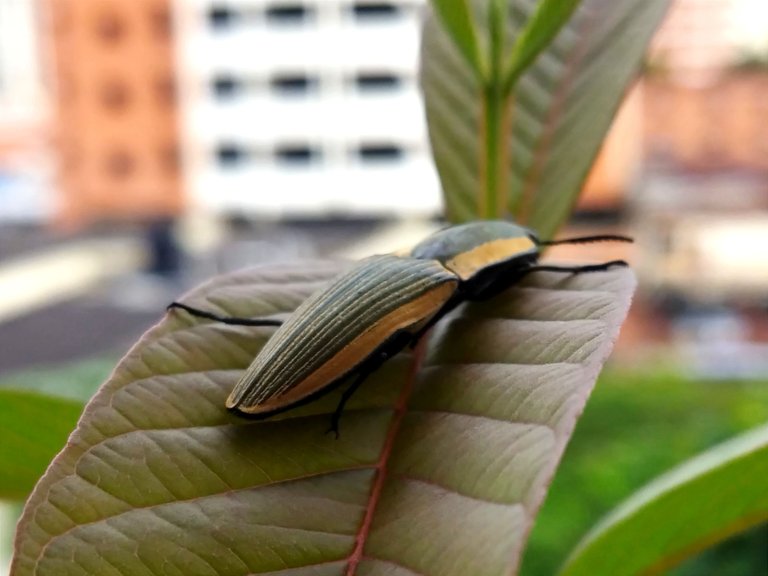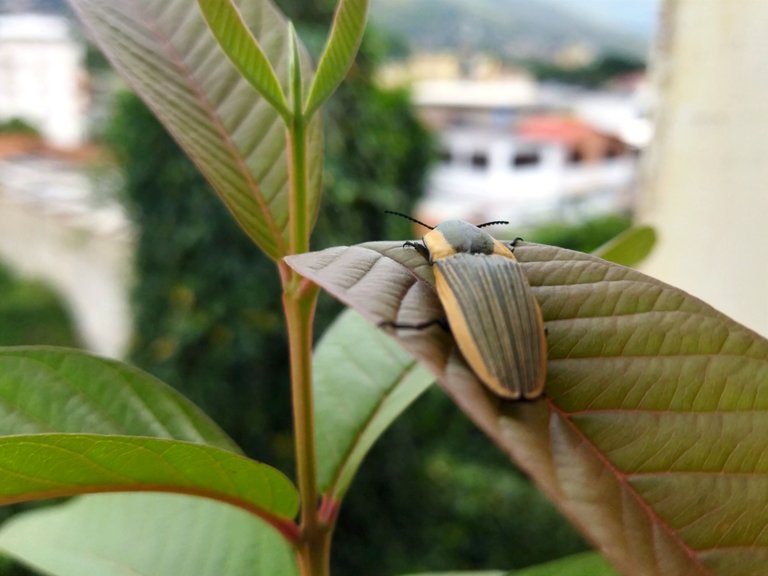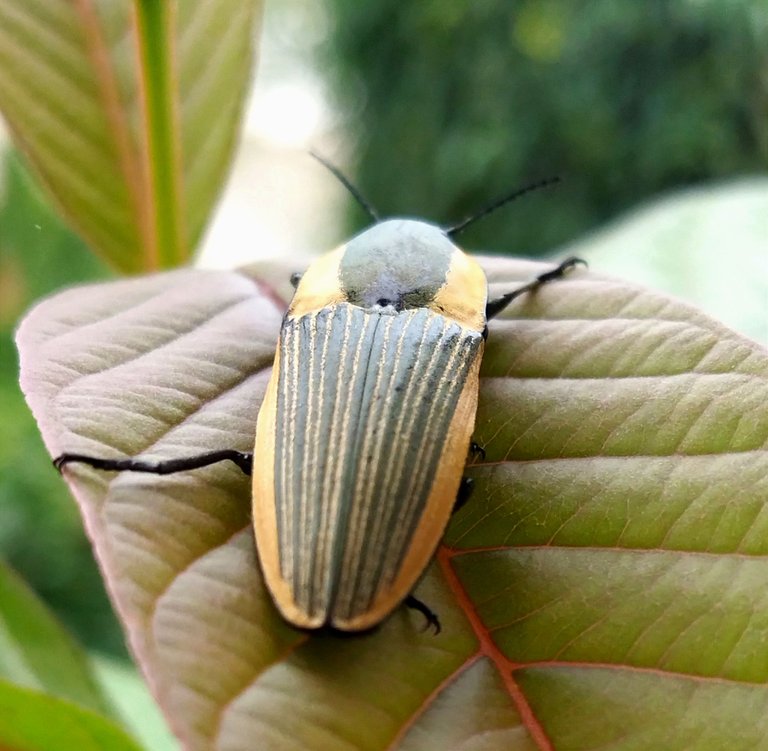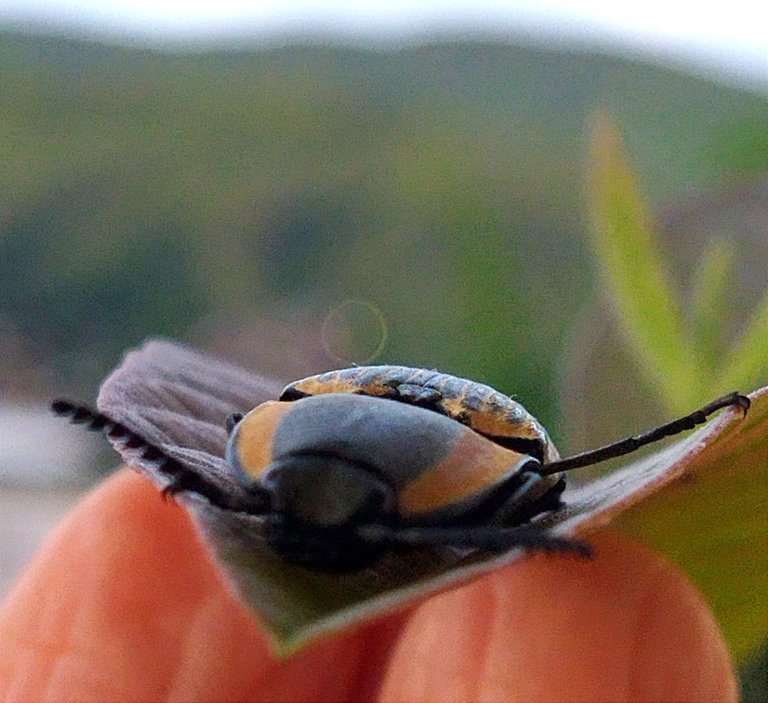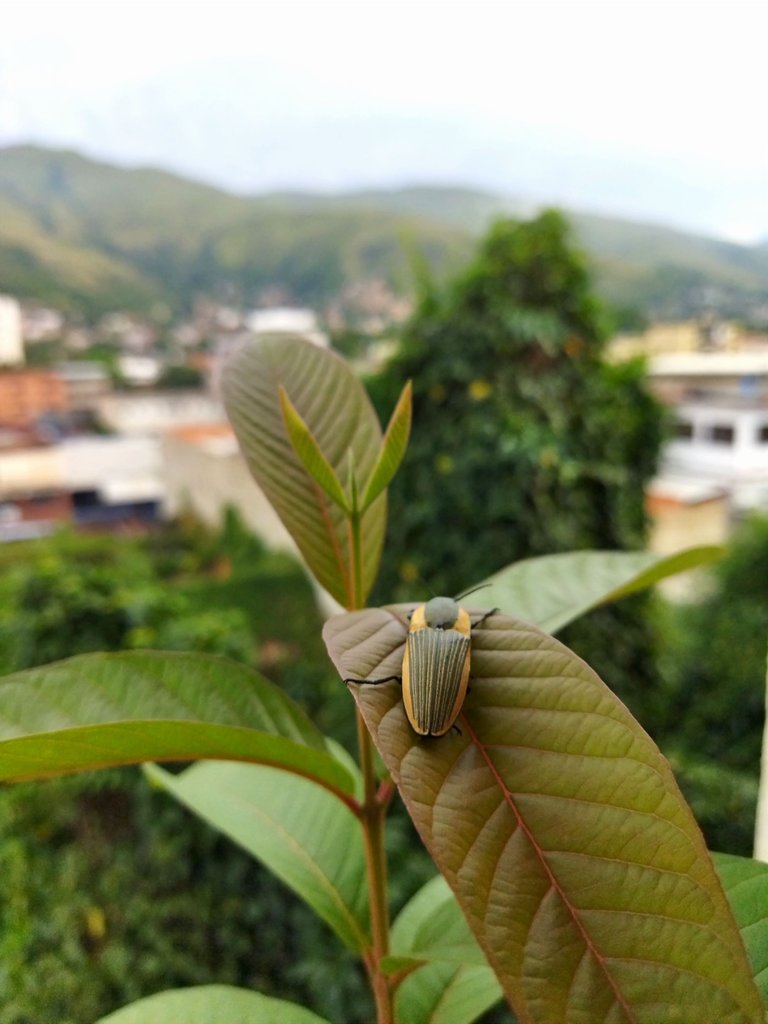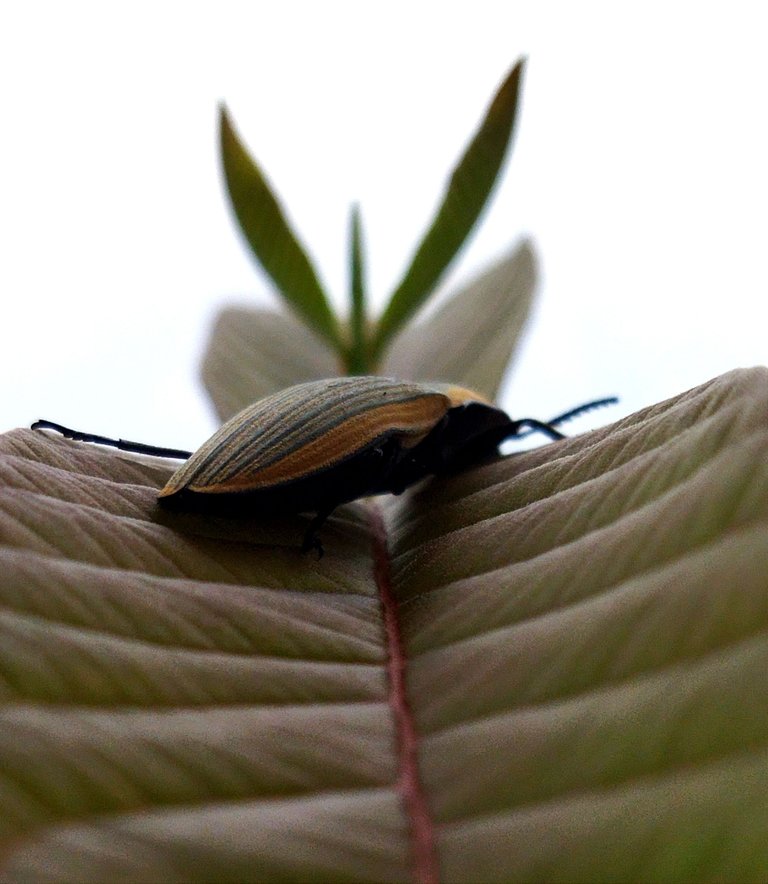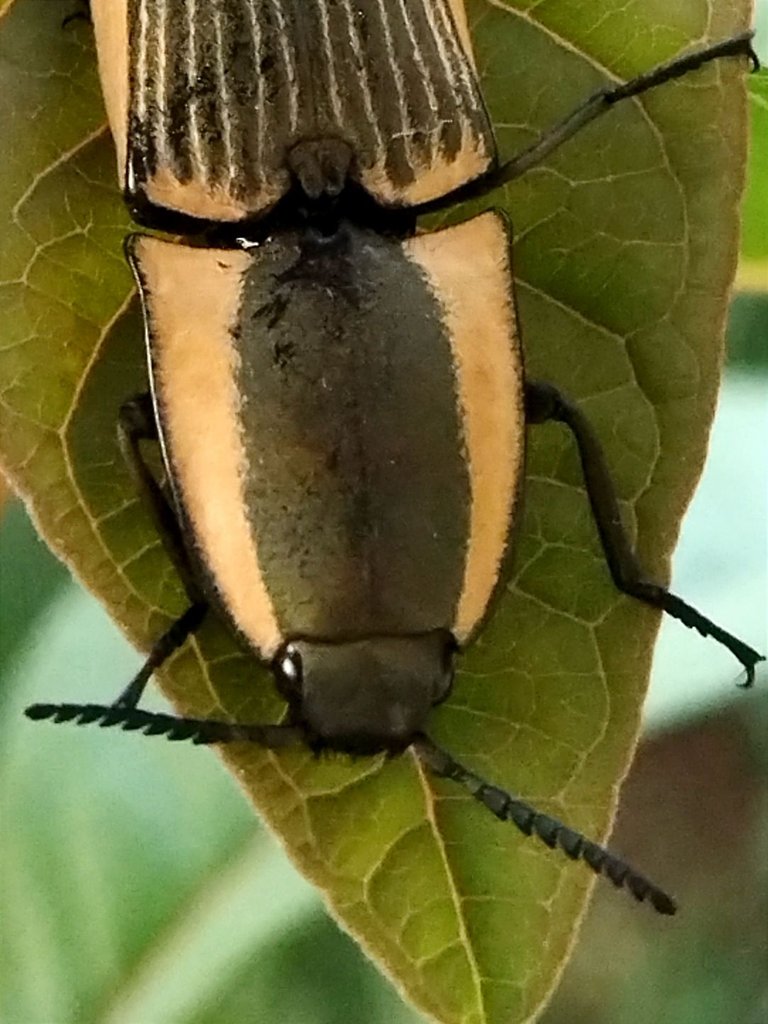 Las antenas tienen forma de peine / The antennae are comb shaped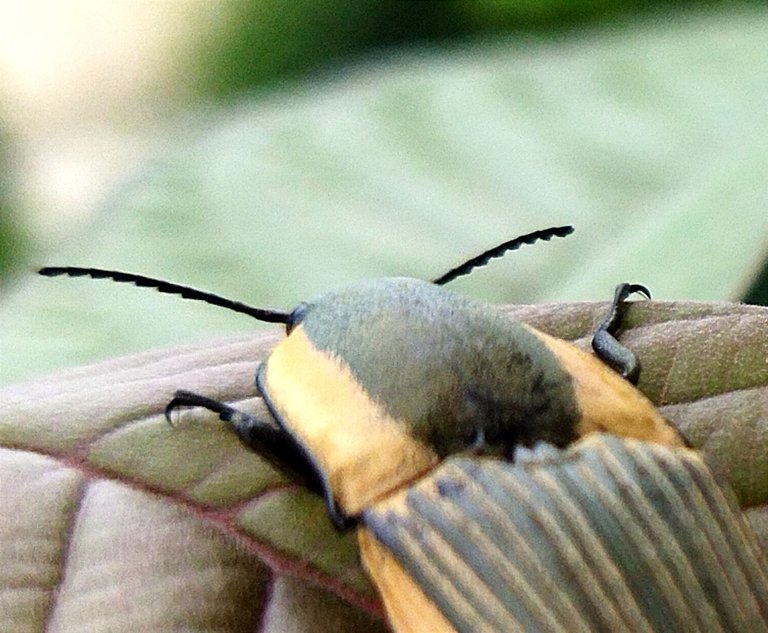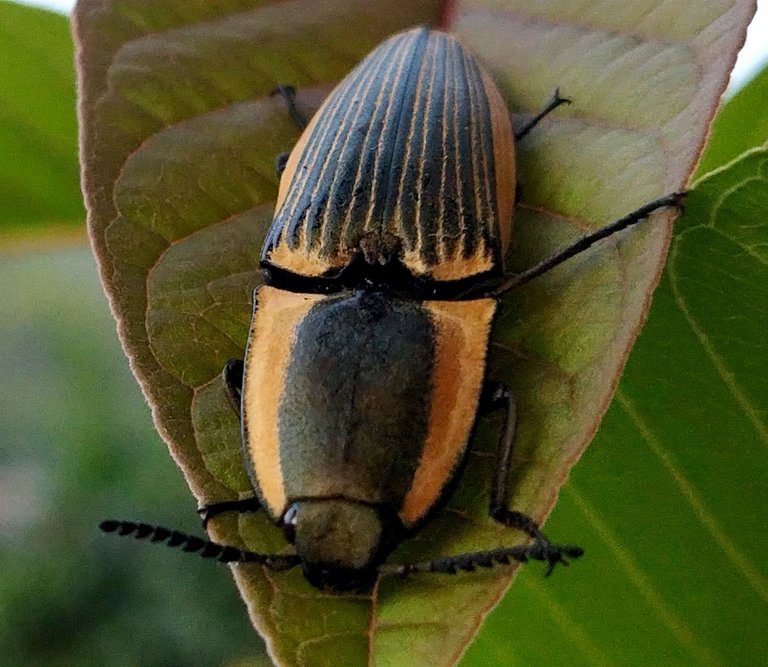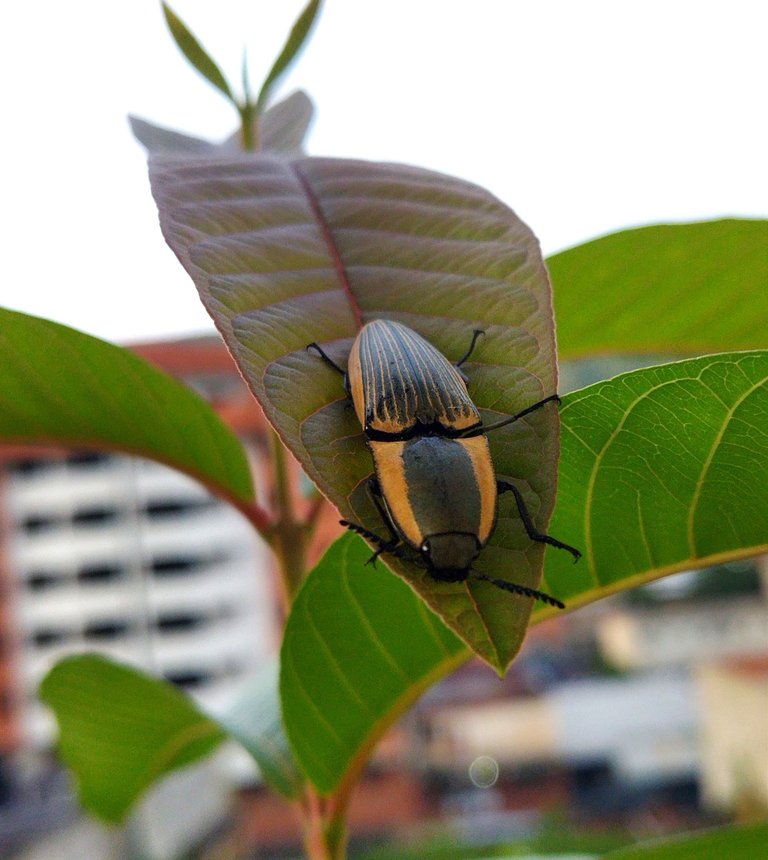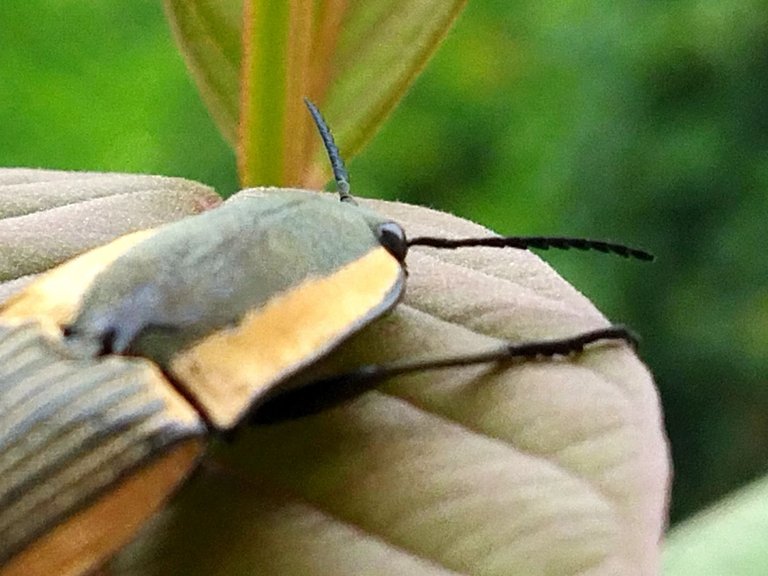 ¿Qué les pareció? ¿Lo habían visto antes? Si no lo conocían espero les haya gustado esta publicación y les haya parecido interesante. Ahora ya sabrán identificarlo si se lo encuentran por ahí 😉 jejeje.
What did you think? Had you seen it before? If you didn't know it, I hope you liked this post and had been interesting for you. Now you'll know how to identify it if you find it around 😉 hehehe.
Todas las fotos fueron hechas y editadas por mi con mi celular Redmi 9T y me pertenecen / All photos were taken and edited by me with my Redmi 9T cellphone and they belong to me
Gracias por leer, compartir, apoyar, votar y comentar.
Hasta la próxima.
¡Miau!
Thanks for read, share, vote and comment.
Until next post.
Meow!
---
---