🙀 Una oruga en mi calabacín 🐛 Sesión de fotos 📸 / 🙀 A caterpillar in my zucchini 🐛 Photoshoot 📸
¿Cuántas veces no hemos visto en las comiquitas y los dibujos animados a un gusano saliendo de una manzana? Es una imagen bastante recurrente y graciosa pero cuando eso ocurre en la vida real no es tan gracioso jajaja. Sin embargo, hay que aclarar que la mayoría de los que salen de las frutas y los vegetales, nos son gusanos sino larvas de mosca y orugas de mariposas, aunque igual se les suele incluir entre los gusanos, pero lo cierto es que hay muchas diferencias entre ellos.
How many times have we not seen a worm coming out of an apple in comics and cartoons? It's a pretty recurring and funny image but when that happens in real life it's not so funny hahaha. However, it must be clarified that most of all of those that come out of fruits and vegetables aren't worms but fly larvae and butterfly caterpillars, although they are usually included among the worms, the truth is that there are many differences between them.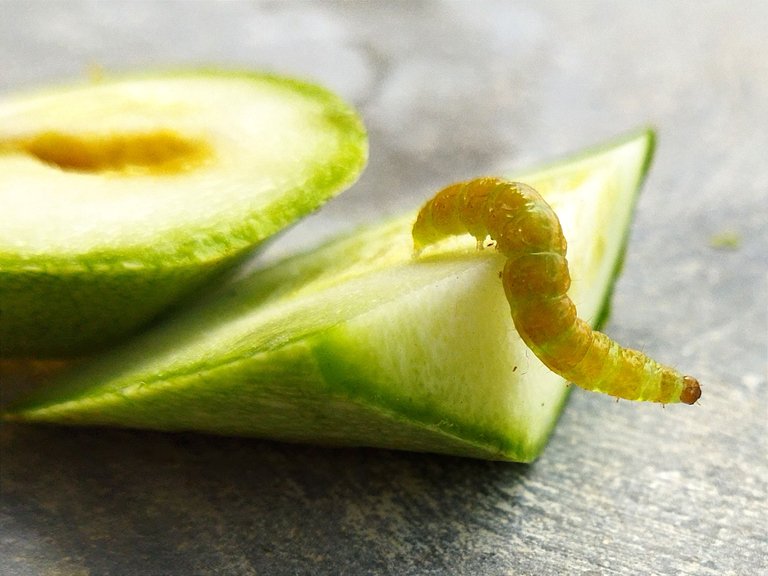 Un día estaba preparando el almuerzo y empecé a cortar los calabacines, cuando corté el último vi un gran hueco en el centro y una oruga saliendo por ahí jajaja. He visto gusanos en papas, brócoli, mangos, tomates, peras, etc, pero nunca en un calabacín. La mayoría lo habría botado inmediatamente a la basura pero a mí no me dan asco así que busqué mi teléfono para hacerle unas fotos jajaja.
One day I was preparing lunch and I started to cut the zucchini, when I cut the last one I saw a big hole in the center and a caterpillar coming out of it hahaha. I have seen worms on potatoes, broccoli, mangoes, tomatoes, pears, etc., but never on zucchini. Most would have thrown it away immediately but worms don't disgust me so I looked for my phone to take some photos hahaha.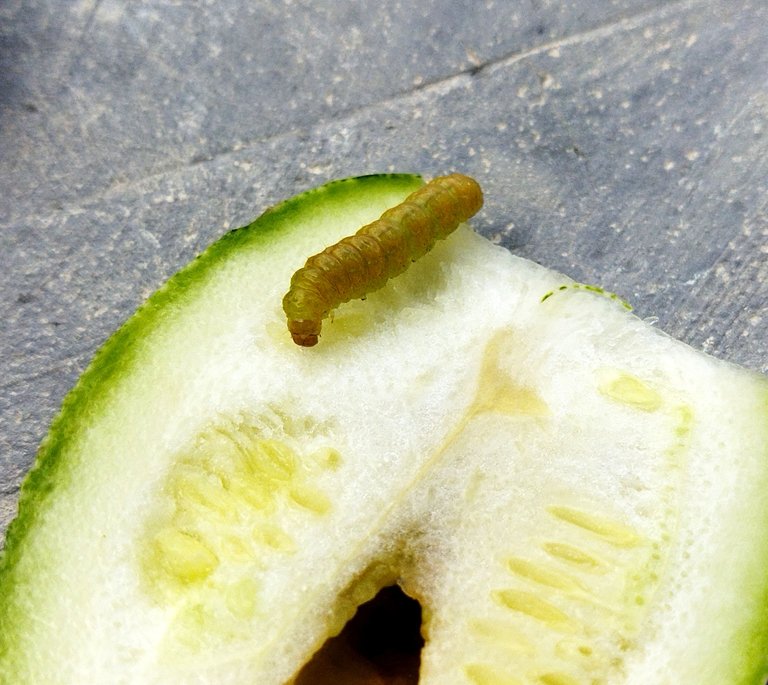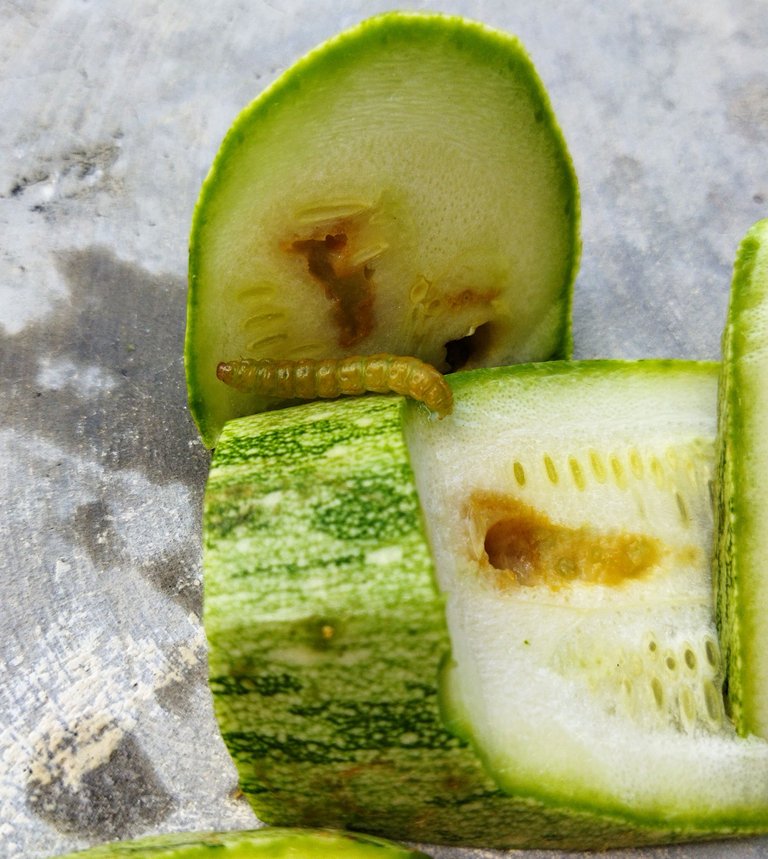 Las larvas y las orugas son insectos porque se transforman en mariposas y moscas. No sé en qué se transformará esta oruga (probablemente en una mariposa porque era grande) pero lo cierto es que será un insecto jajaja.
The larvae and caterpillars are insects because they transform into butterflies and flies. I don't know what this caterpillar will turn into (probably into a butterfly because it was big) but the truth is that it will be an insect hahaha.
Esta oruga era muy inquieta y no paraba de moverse y caminar pero fue una excelente modelo para mis fotos jajaja 😎, espero que les gusten.
This caterpillar was very restless and didn't stop moving and walking but it was an excellent model for my photos hahaha 😎, I hope you like them.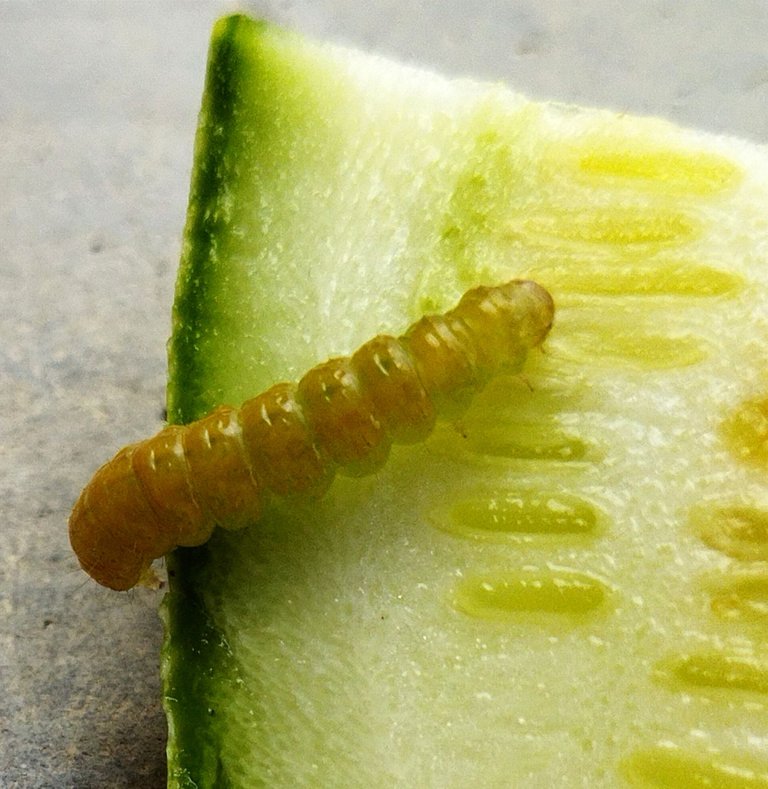 El cuerpo de las orugas es segmentado / The caterpillar body is segmented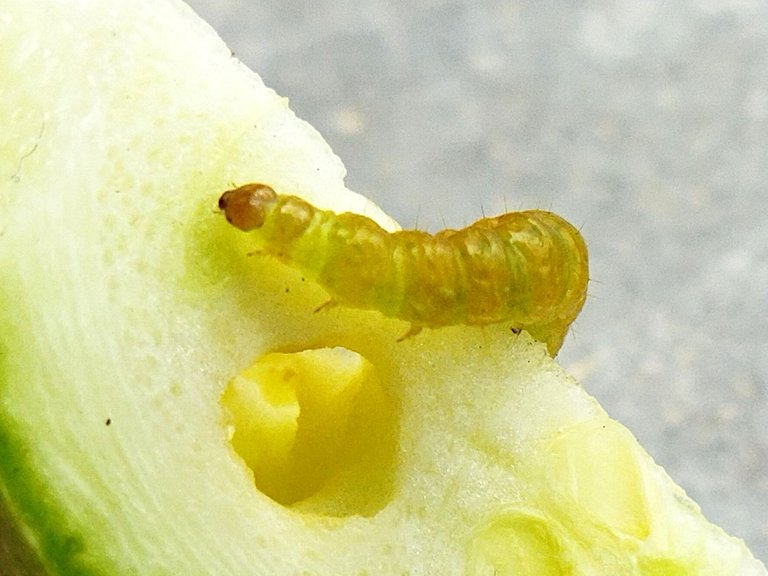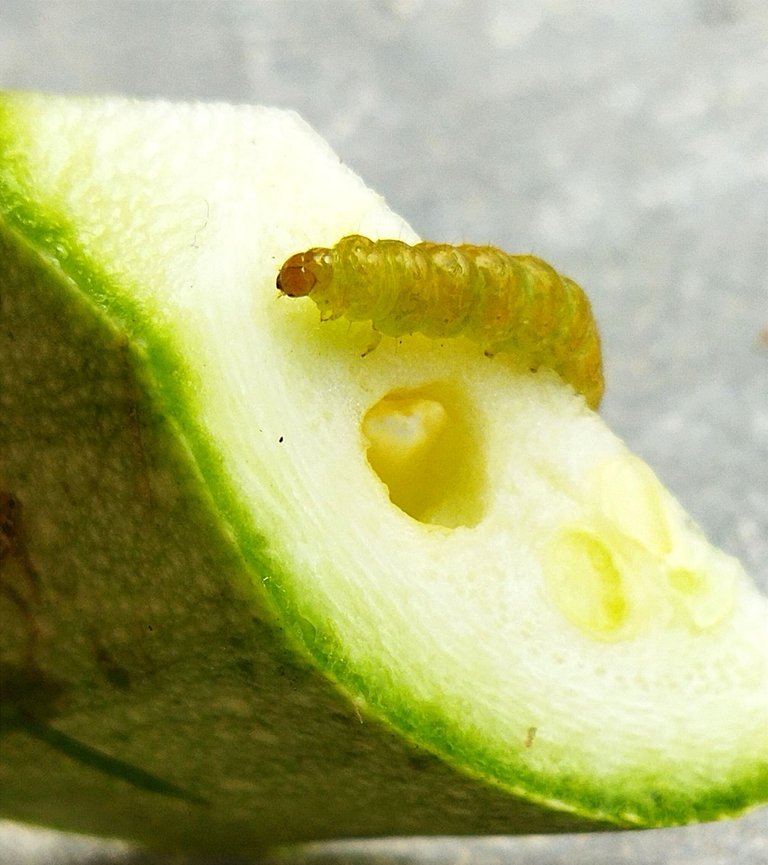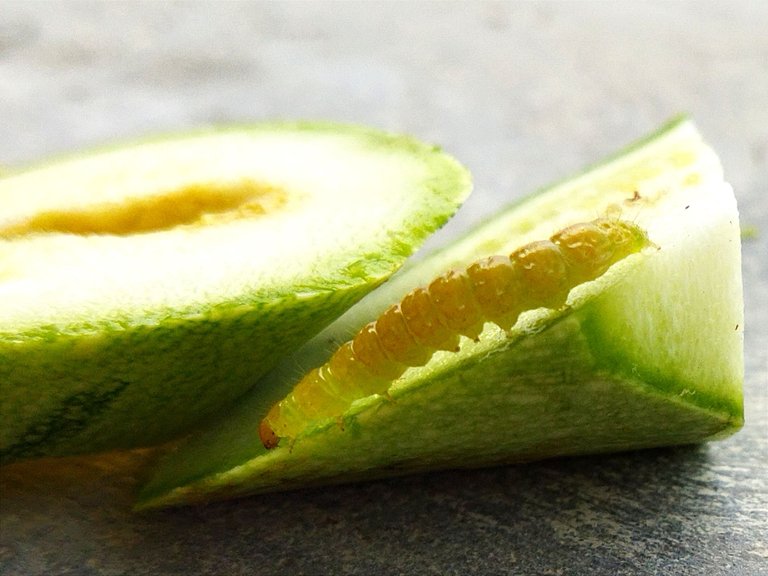 Las orugas tienen patas, los gusanos, no / Caterpillars have legs, worms don't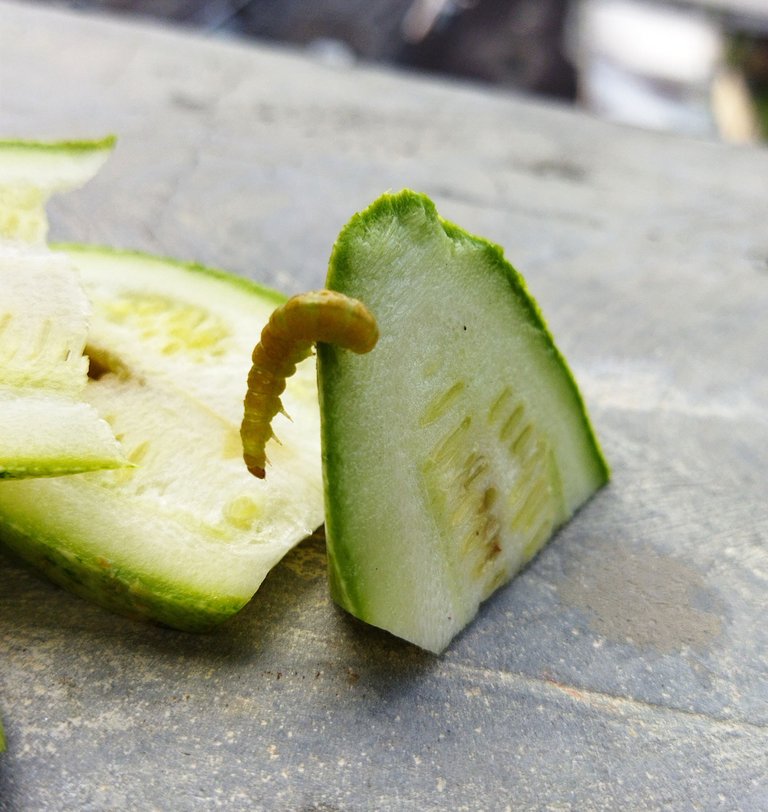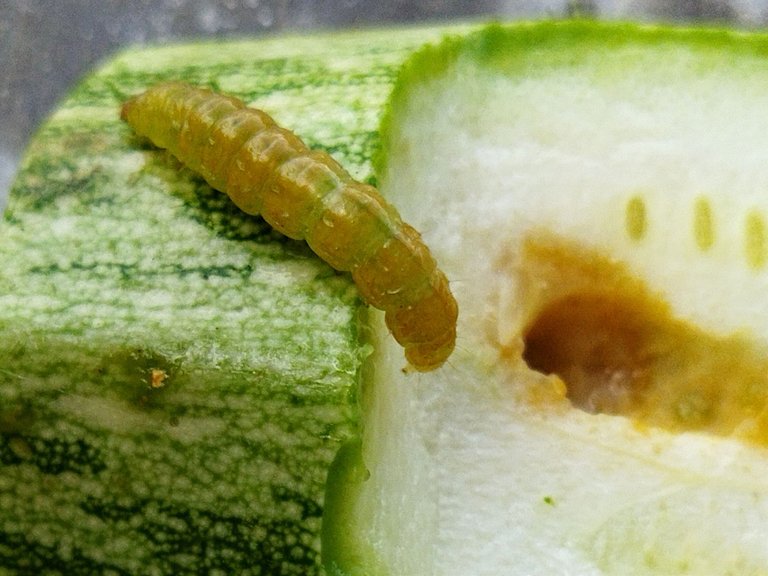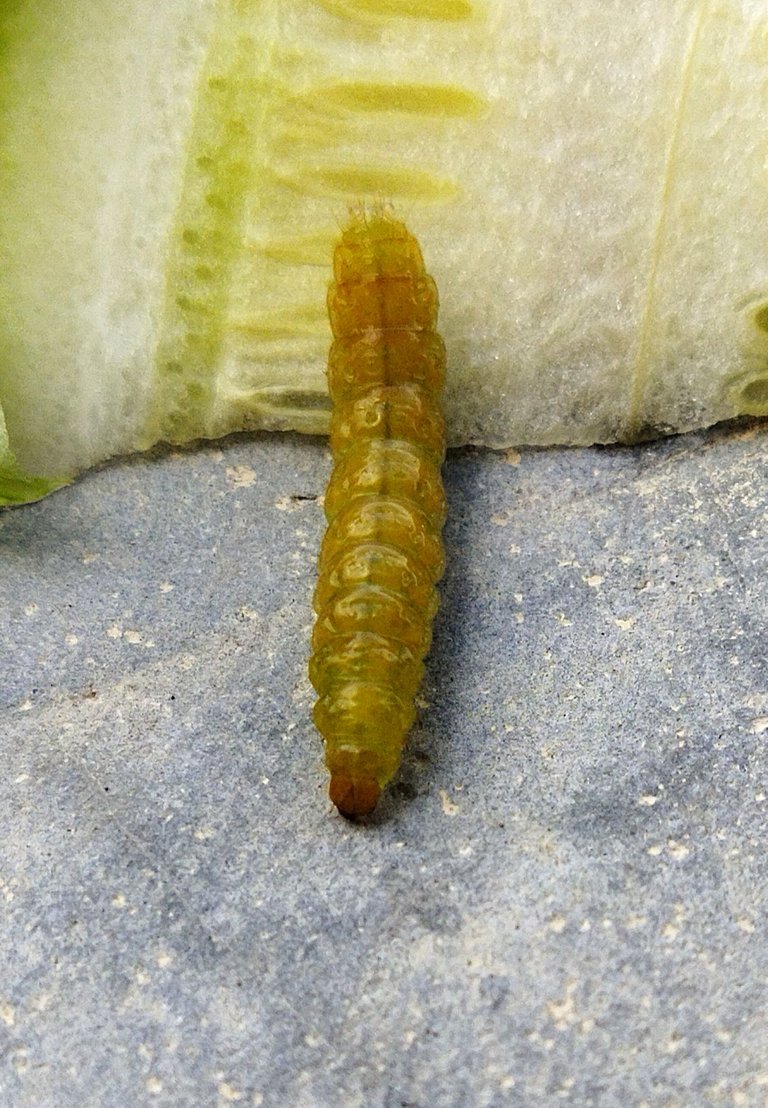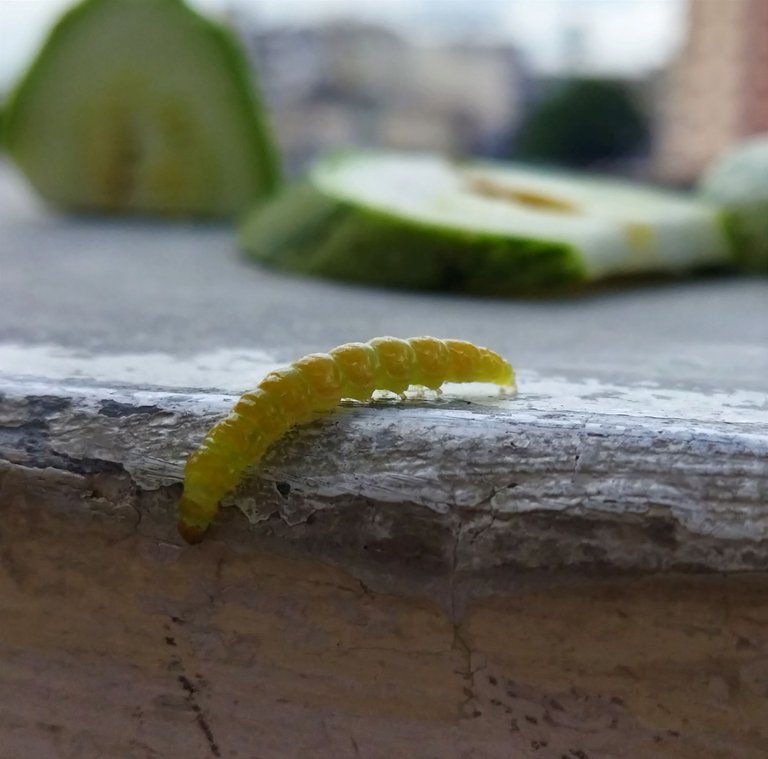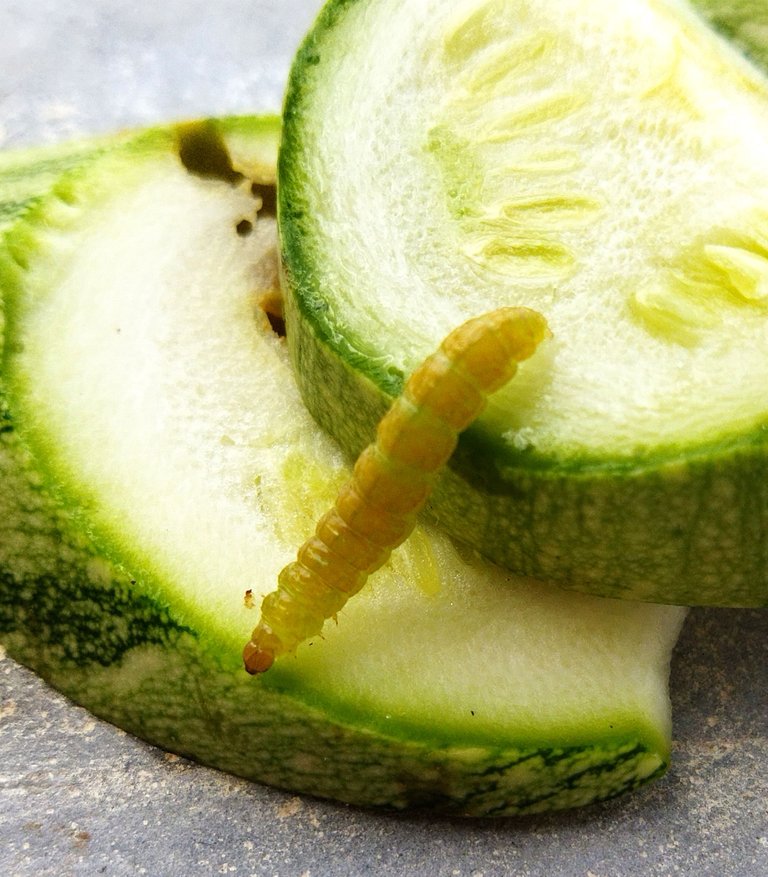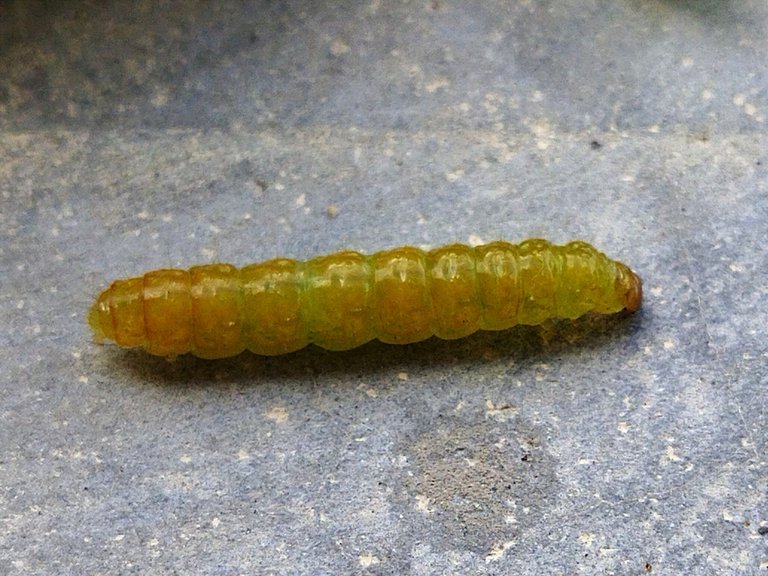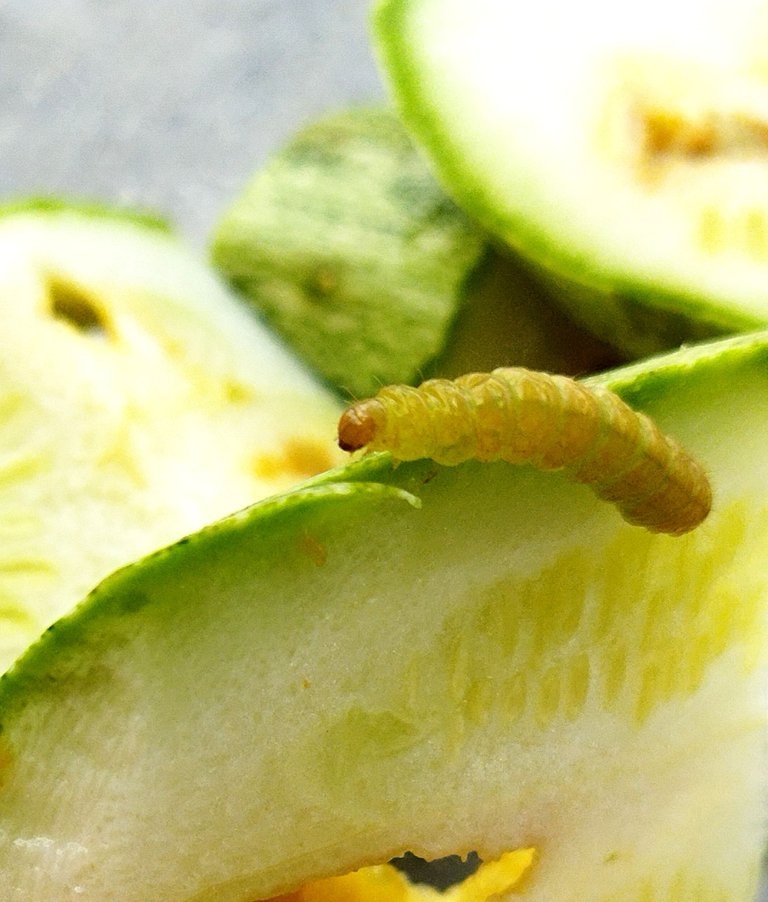 Las orugas no se reproducen porque son una fase intermedia en el proceso de metamorfosis de un insecto, están entre la etapa del "huevo" a la "pupa" / Caterpillars don't reproduce because they are an intermediate phase in the metamorphosis process of an insect, they are between the "egg" to the "pupa" stage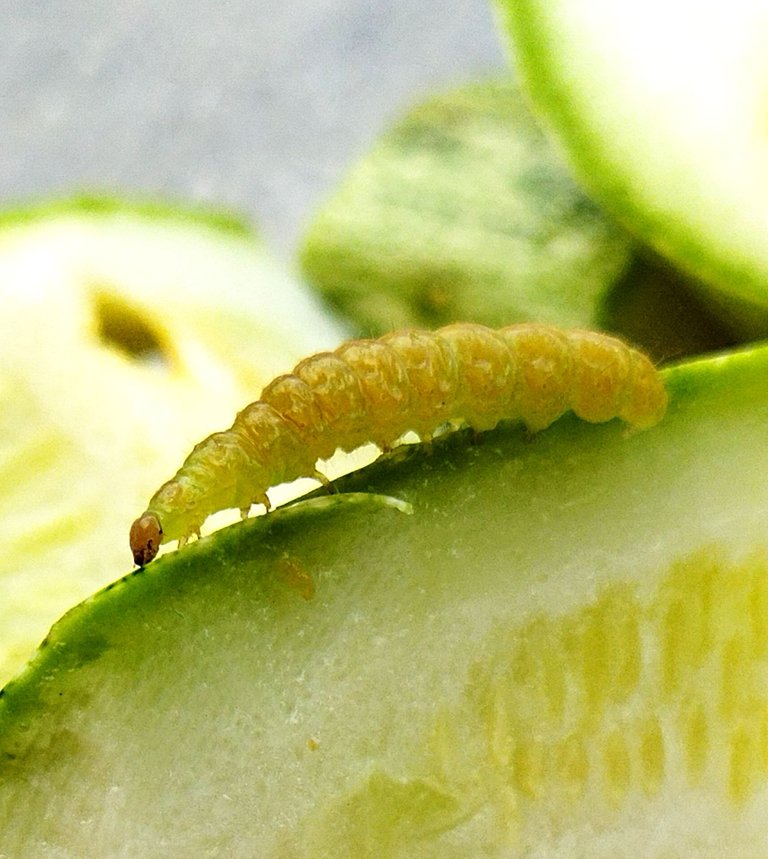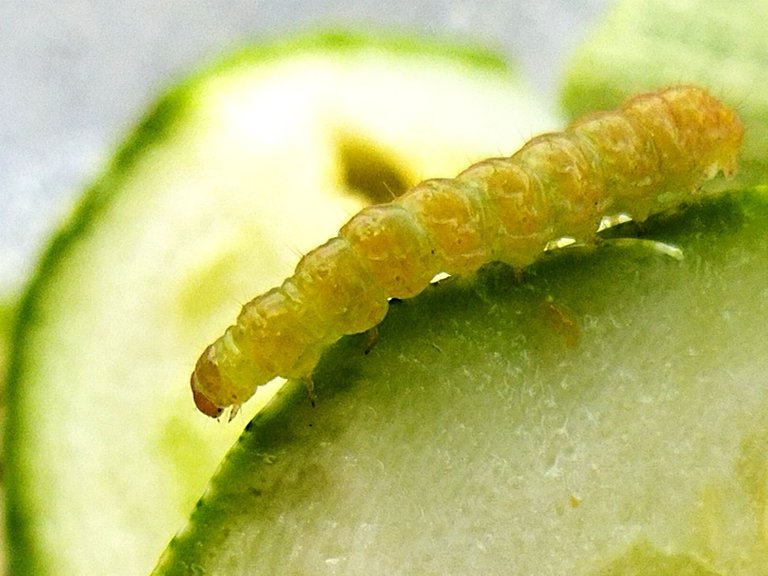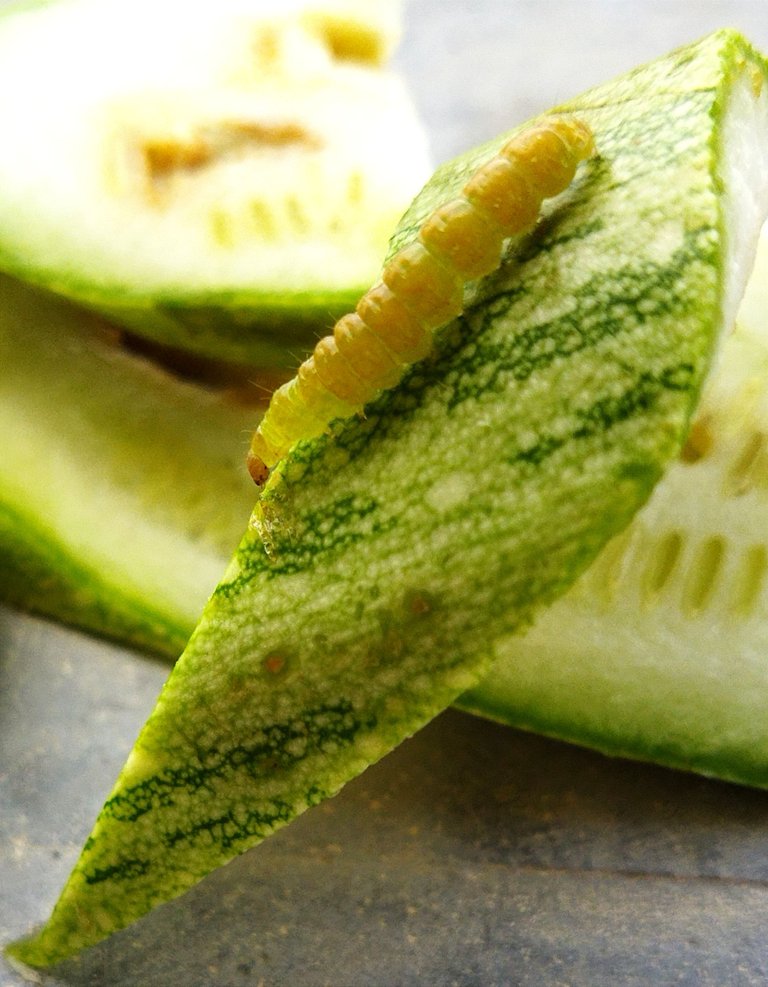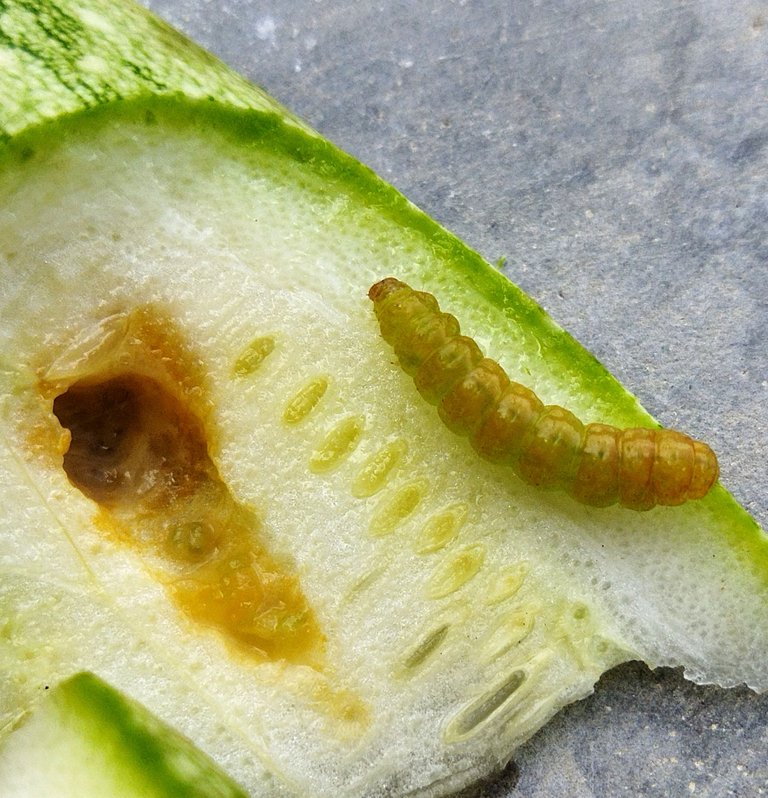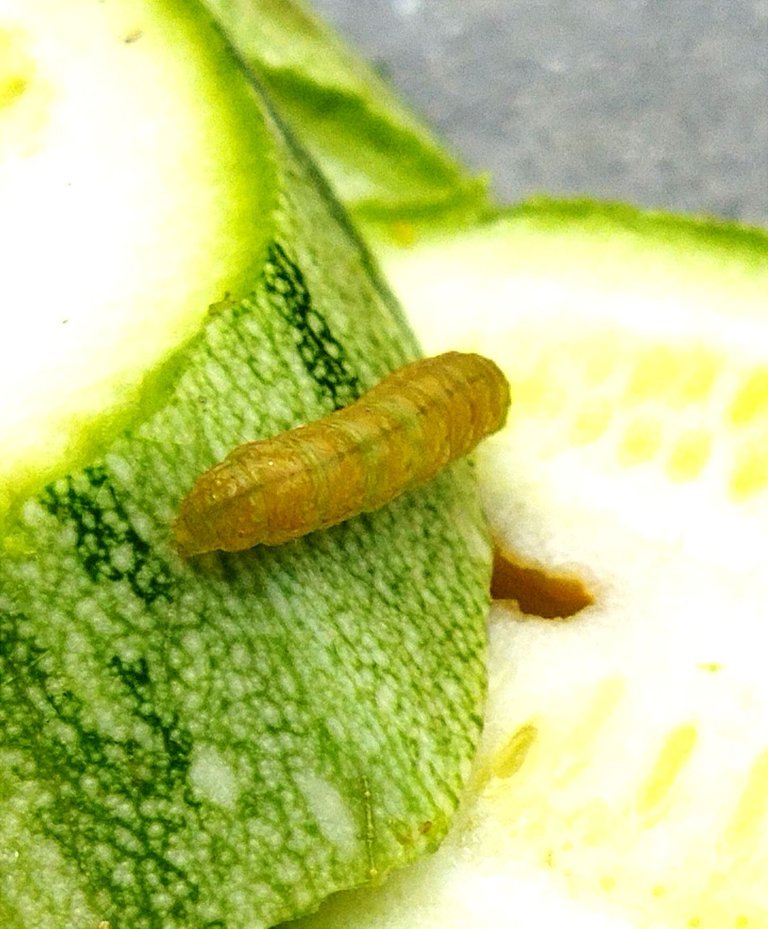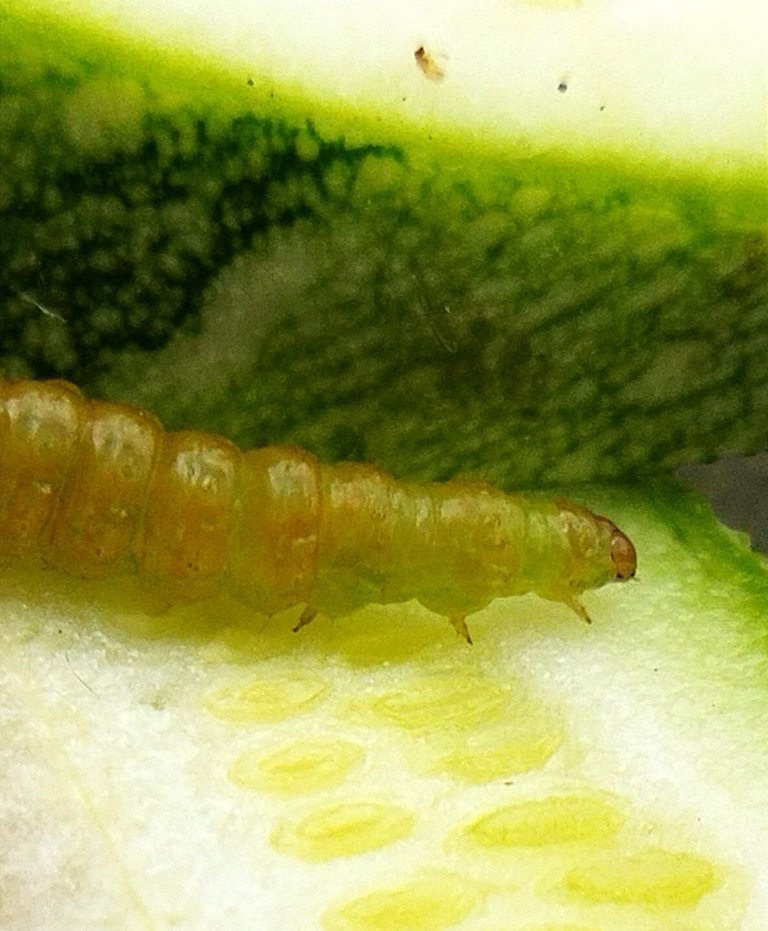 Patitas / Little legs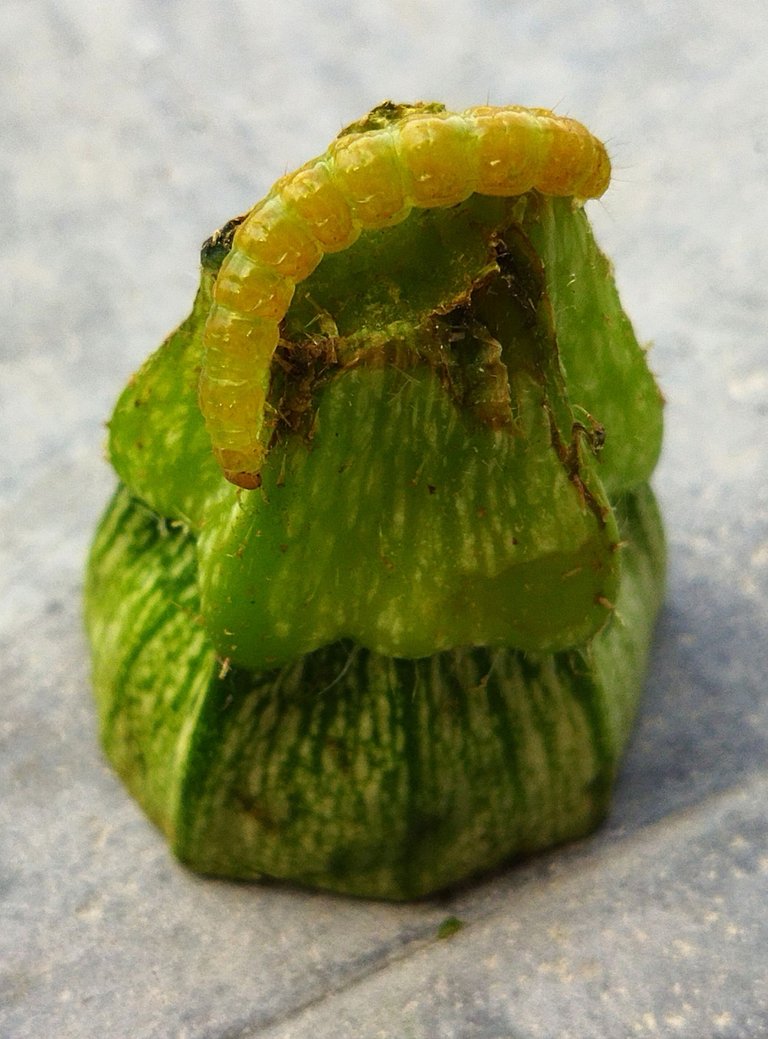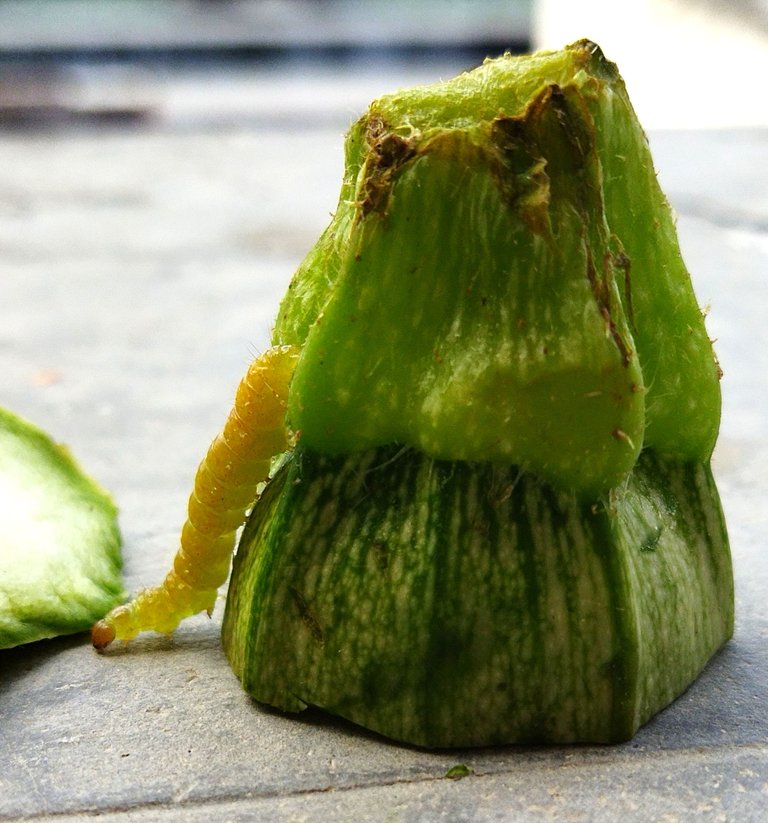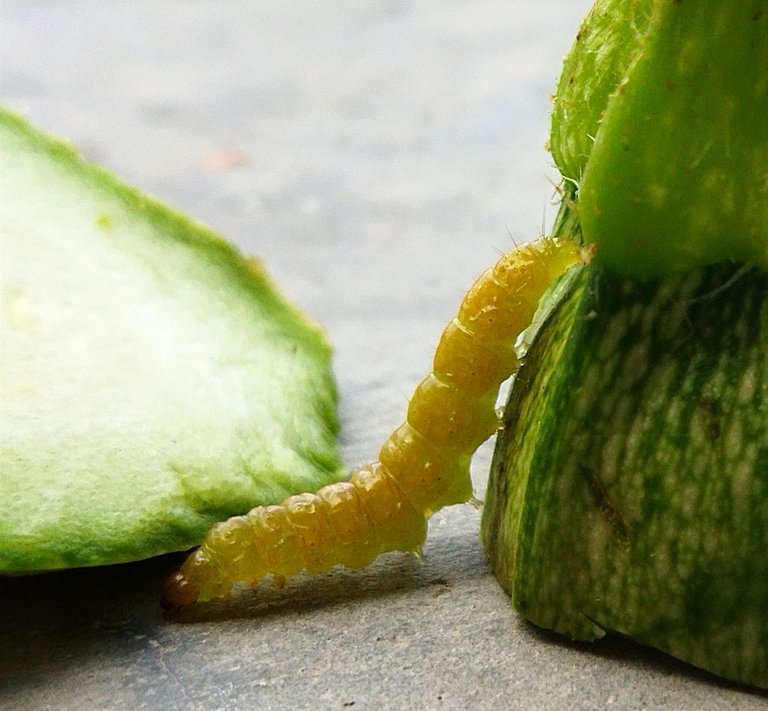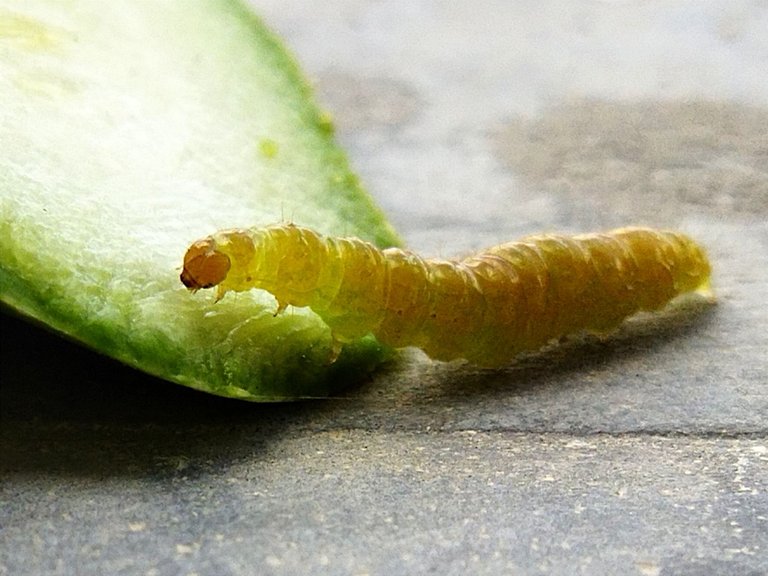 Las orugas son vegetarianas / Caterpillars are vegetarian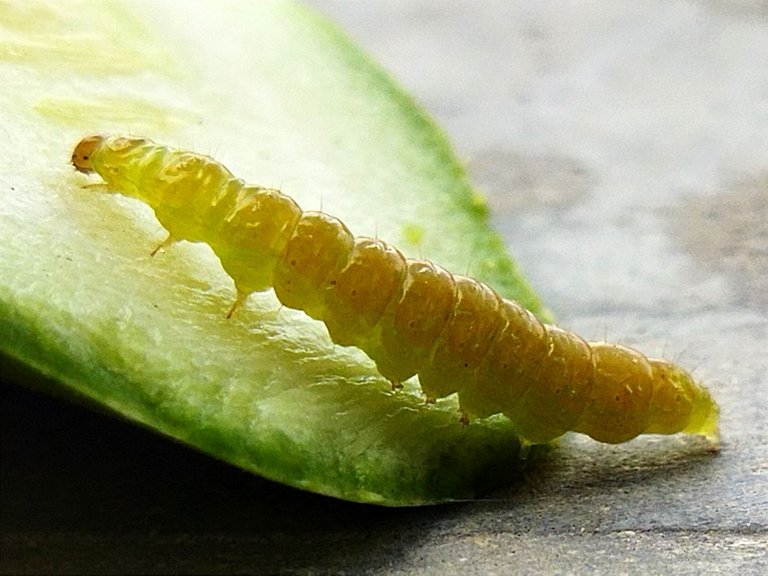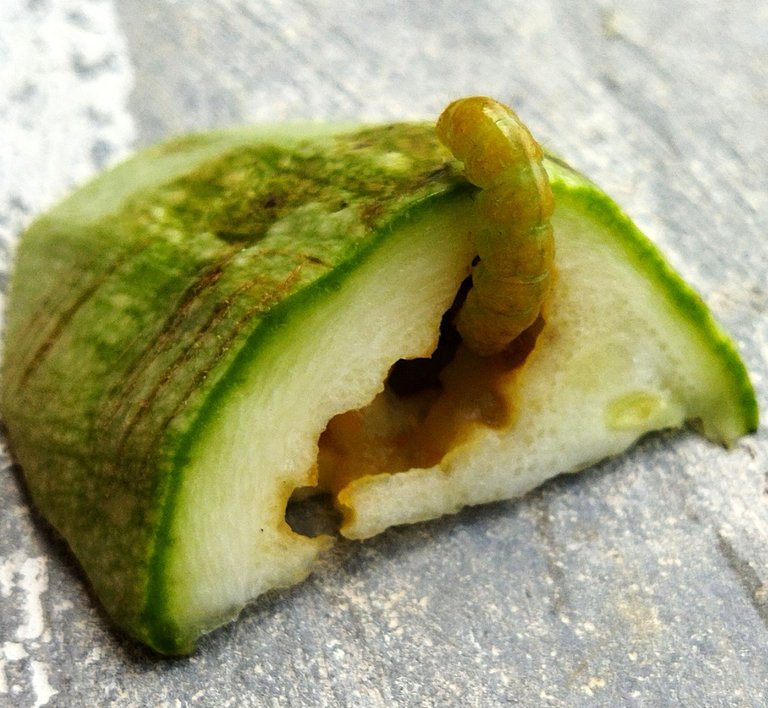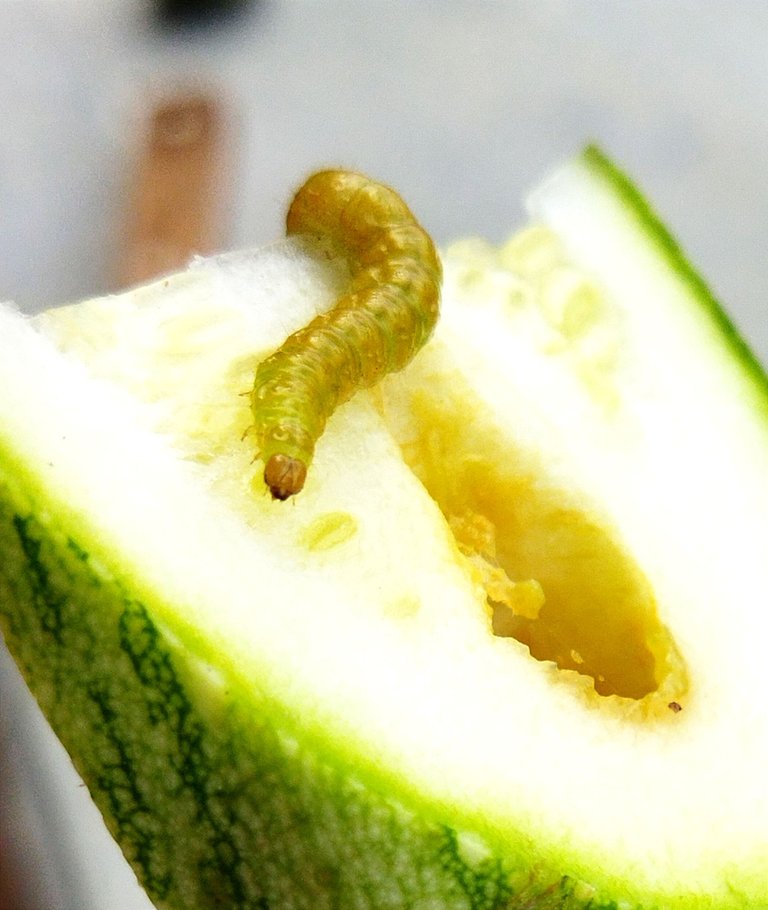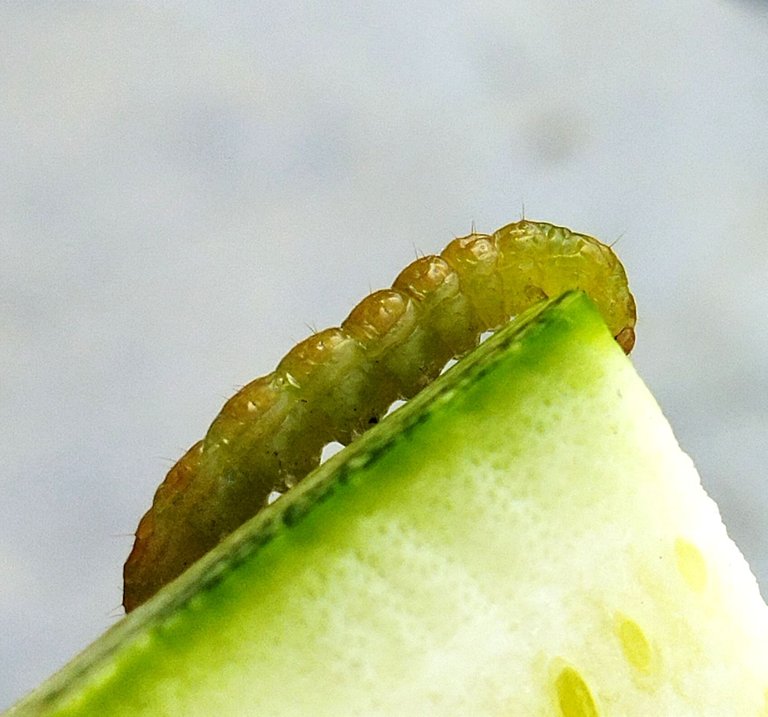 ¿Pueden ver esos pelos sensoriales? / Can you see those sensory hairs?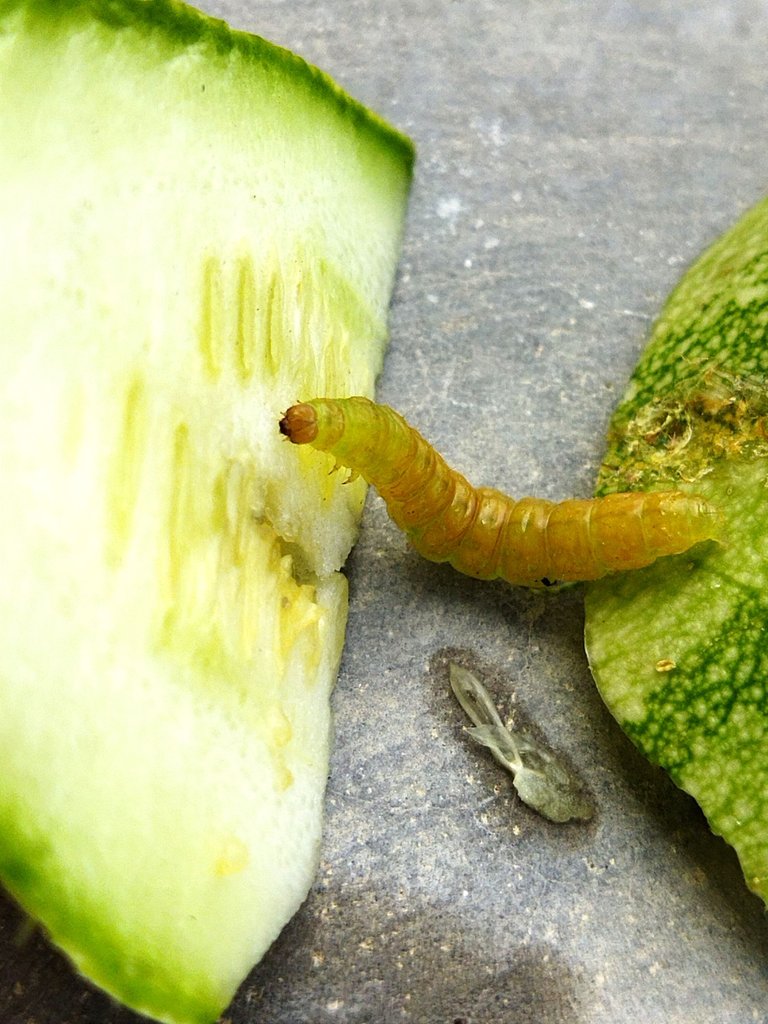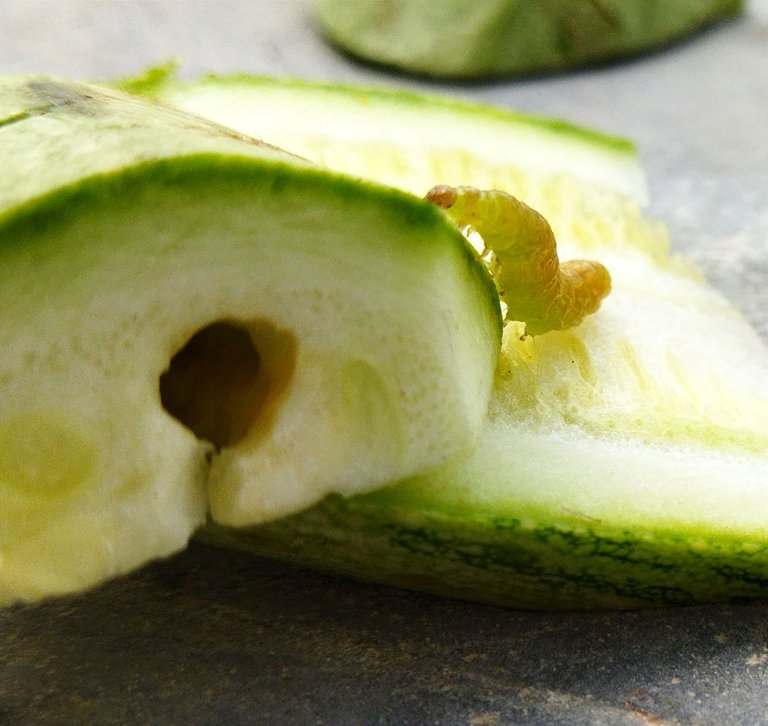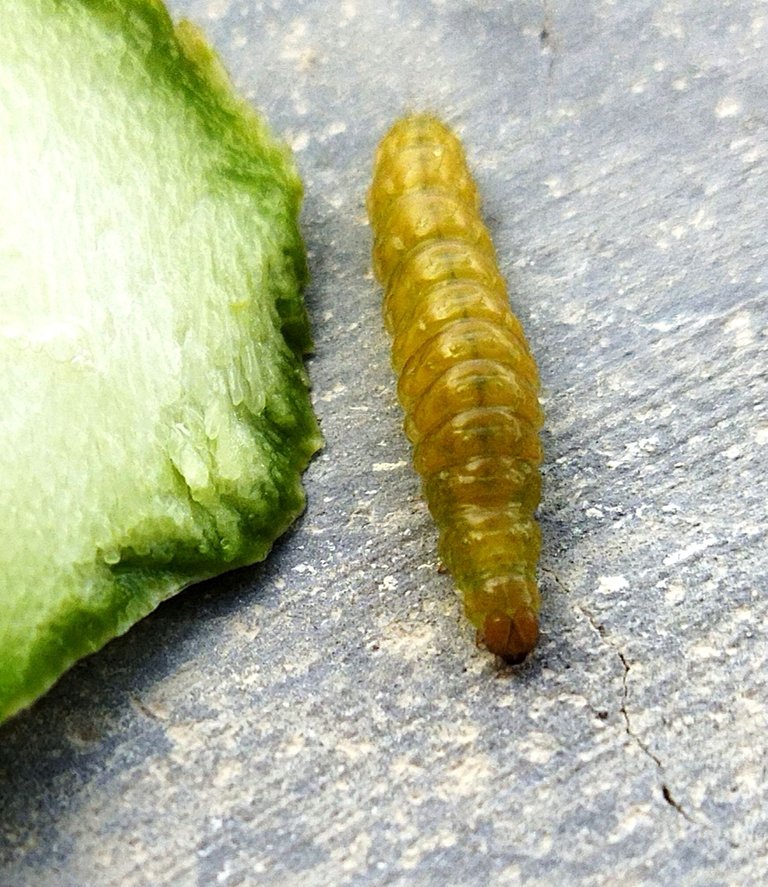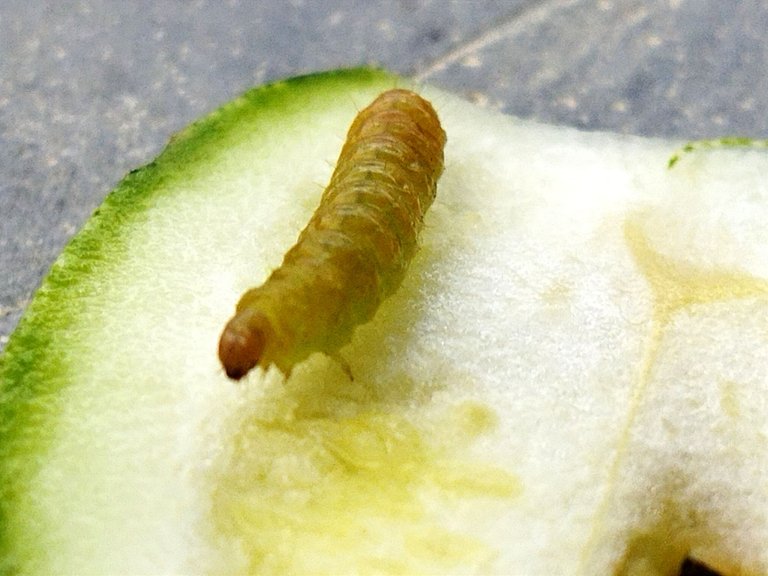 En esta foto parece una ovejita miniatura 🐑🤭 / In this photo looks like a tiny sheep 🐑🤭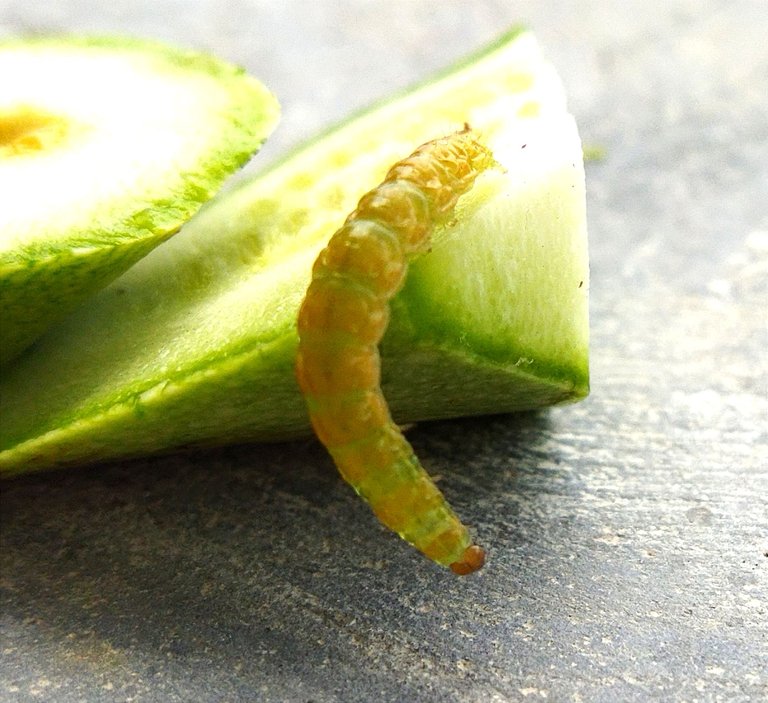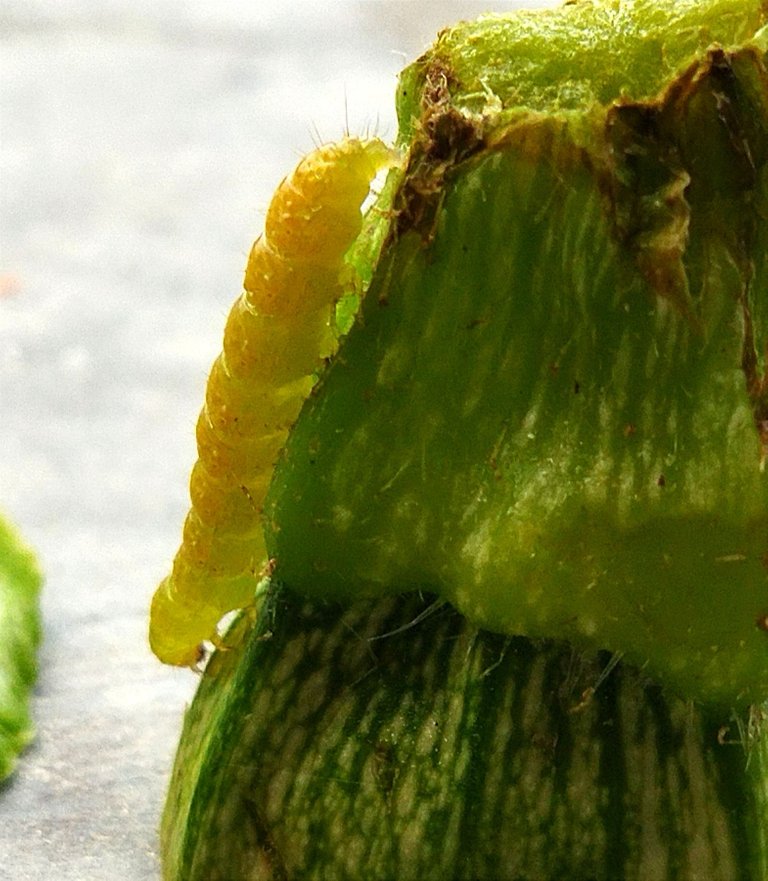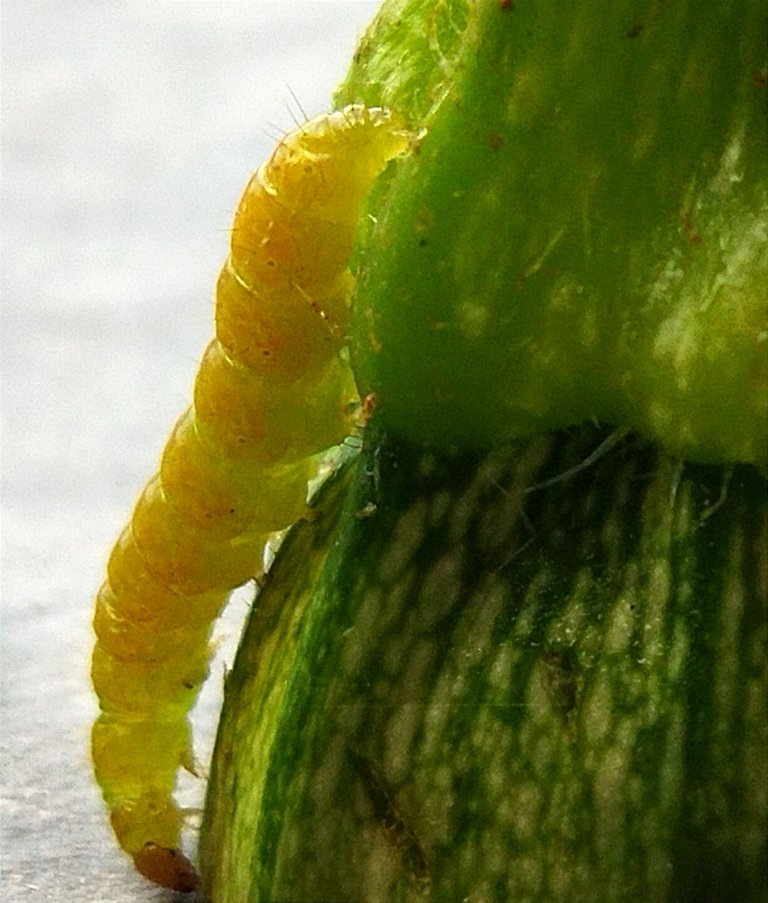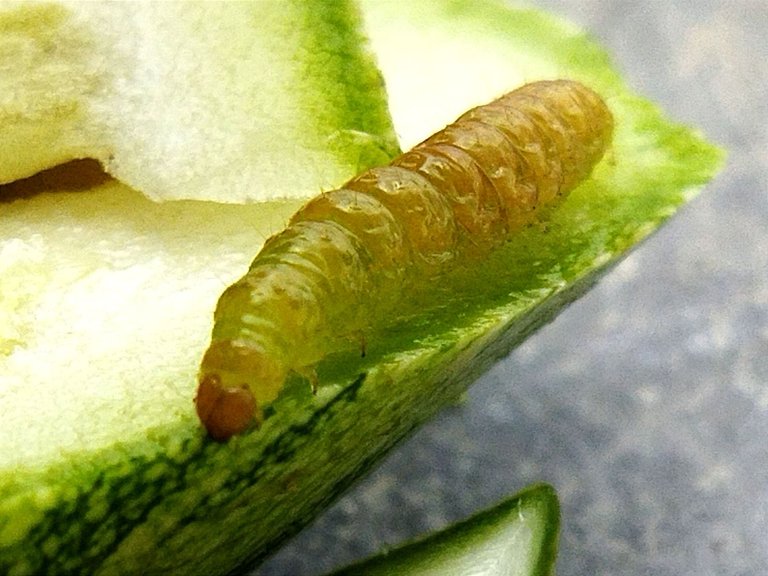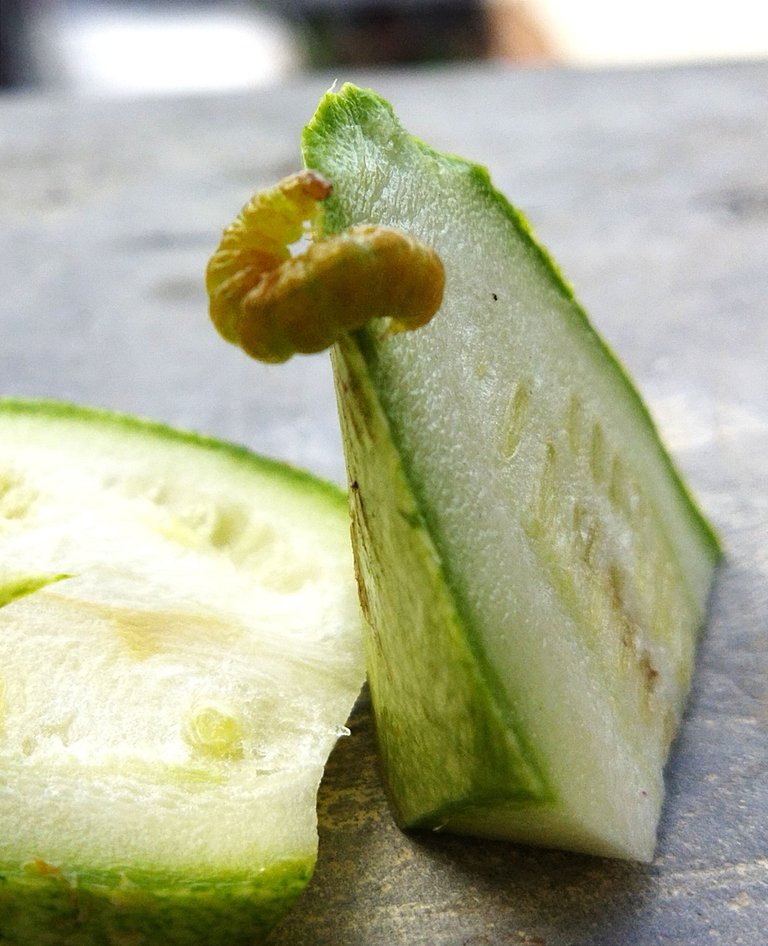 Al terminar, puse a la oruga en un terreno con mucha vegetación que está al lado de mi edificio y yo seguí cocinando. Hasta aquí esta sesión de fotos, espero les haya parecido divertida e interesante. Gracias por su tiempo.
When I was done, I put the caterpillar in a lot of vegetation next to my building and I continued cooking. So far this photo session, I hope you have found it fun and interesting. Thanks for your time.
Todas las fotos fueron hechas y editadas por mi con mi celular Redmi 9T y me pertenecen / All photos were taken and edited by me with my Redmi 9T cellphone and they belong to me
Gracias por leer, compartir, apoyar, votar y comentar.
Hasta la próxima.
¡Miau!
Thanks for read, share, vote and comment.
Until next post.
Meow!
---
---