James Webb Capture & Shares 50 Young Stars For Its First Anniversary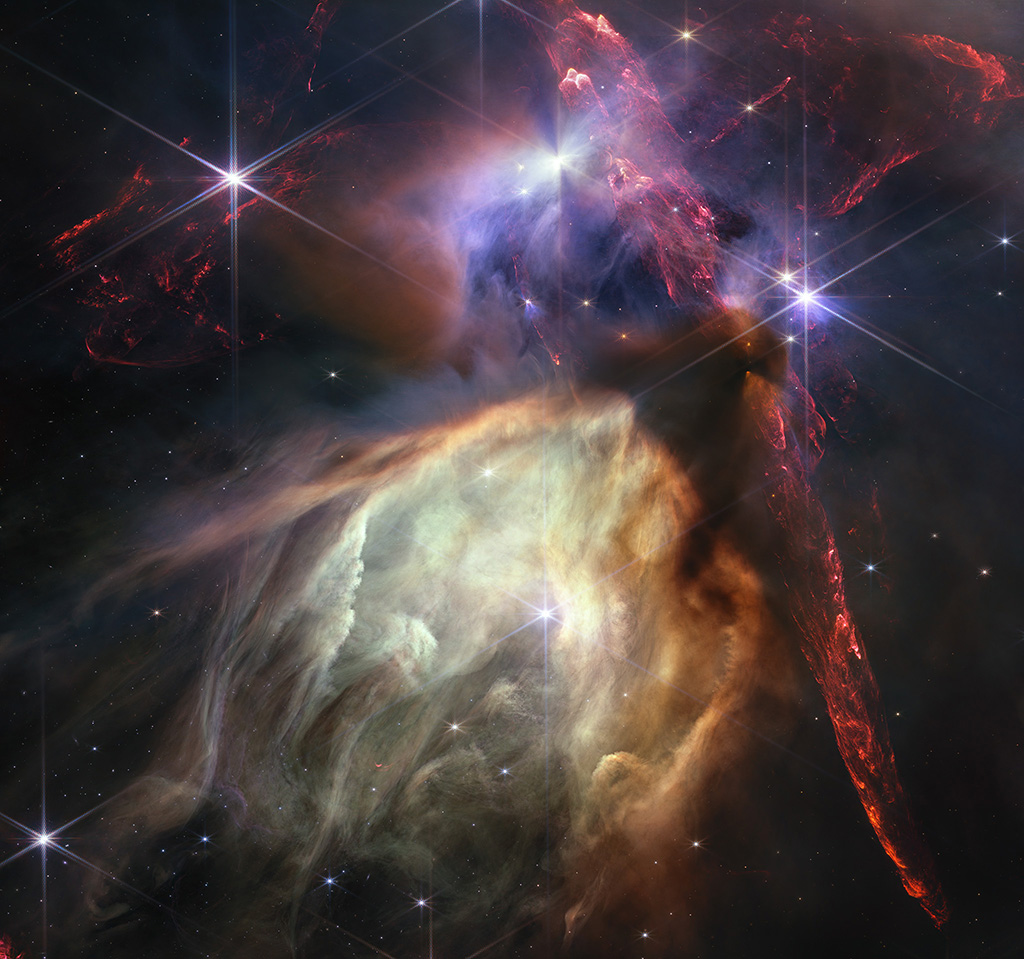 To see James Webb's stunning anniversary image in higher resolutions and watch the Rho Ophiuchi Video Tour please visit Nasa's James Webb page.
Last couple of years have challenges all around the world. Global pandemic, political disagreements, wars, crazy inflation, economic uncertainties, crypto bear market, and more. For one reason or the other many have been having financial and other difficulties. But there is always hope for humanity. Sometimes we may want to put money and finances aside, and ponder upon more important topics. Among which are the collective knowledge we have been gaining over centuries and advancing forward towards better future. As someone intelligent said, power is gained by sharing knowledge, and not hoarding it.
Despite all the challenges we have been facing here on Earth, we never stopped thinking about what is out there far far away in the space. It was a little over year ago we deployed the most sophisticated telescope to the space, and the age of James Webb began. Since then James Webb have been observing the universe and sending back images unlike we have seen before. This truly has marked a great achievement for all of humanity. There is something unifying, something energizing, something inspiring about this phenomenon in us. Our desire to know more, to learn more, to build more, and overcome all the obstacles we may face in our collective journey through space and time.
Skies have always fascinated me. Even what we can see with our limited visions when observing the starts at night, sufficient enough to ponder upon questions we normally ignore in daily lives. Skies don't lie. Skies don't judge. Skies inspire and guide. Just like start guided sailors in the oceans long before we had navigation equipments, space telescopes like James Webb will help us to navigate the deep space in our understanding of the universe.
Through the images of the deep skies, James Webb has been capturing and sharing, we can witness not only how beautiful this universe is but also witness incredible achievements humanity has made in terms of technology and knowledge. We are the explorers. Be it through the lens of JW or our observation of the skies, or even our imaginations. JW is on a mission to find out more and explains the origins of the universe and how we understand it, too look at the furthest boundaries of the universe and help us find answers for very important questions that we have always been curious about. At times some of the finding like galaxies far far away that only had age of half a billion years by our old calculations, made scientists rethink about what we thought how old the universe was or how we ended up with such calculations.
The latest finding of JW and the stunning image that captured 50 young starts at the very start of their existence is just amazing. These starts are like the one of our own Sun and give us clues in gaining more understanding of the formation of our solar system. And this journey is just the beginning.
To learn more about James Webb's journey and how it has been transforming out understanding of cosmos and origins of the universe, please read Webb Celebrates First Year of Science With Close-up on Birth of Sun-like Stars.
Webb is solving mysteries in our solar system, looking beyond to distant worlds around other stars, and probing the mysterious structures and origins of our universe and our place in it.
Posted Using LeoFinance Alpha
---
---