Let's Keep HiveSQL Free!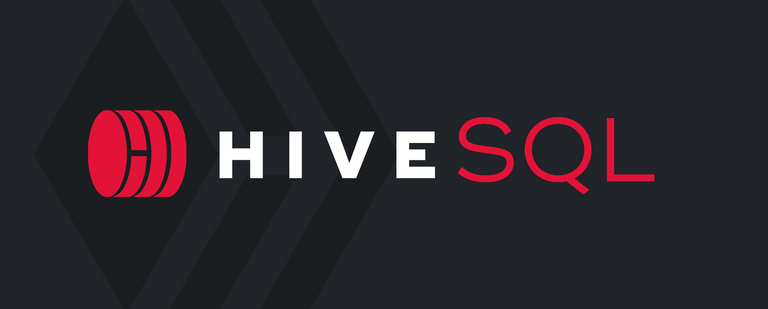 HiveSQL is a Microsoft SQL database that contains all Hive blockchain data. It was created by @arcange, and is one of the super useful projects that has become part of Hive ecosystem for a very long time. As Hive blockchain continues to grow everyday, that data stored in the blockchain grows as well. Storing data, maintaining the database, and providing public access to it for all Hive Bees is expensive.
For the last couple of years HiveSQL managed to secure funding from Decentralized Hive Fund, and remained free. This proposal is going to end at the end of this month. @arcange has published a new proposal, HiveSQL Services Proposal - Let's keep it free, requesting continued funding from DHF to keep the service free to use. While it is very close to getting funded, it has not reached the funding threshold yet.
Currently, this proposal is right behind the HBD Stabilizer proposal. HBD Stabilizer has proven to be very effective tool, which not only helped keeping HBD price pegged but also has been earning income for DHF. It is probably the only solution that has managed to add funds into DHF, which also helps keeping funding awesome projects on Hive sustainable for a very long time.
In the past before the introduction of HBD Stabilizer, for proposals to be funded they had to gain more votes than a Return Proposal. Nowadays, HBD Stabilizer has replaced the Return proposal as de facto funding threshold, because HBD Stabilizer uses up all the remaining available daily HBD from DHF.
The way it looks at this time, HiveSQL will probably be funded again at some point. The question is whether the funding will happen before the end of the year, so that there is no interruption of free HiveSQL services. It is also possible that there will be a lapse between the old and new proposal funding, and this may result at HiveSQL becoming a paid service for time being until it is funded. Hopefully, the proposal will reach its funding and continue to be free for the next couple of year.
If you haven't cast your vote for this proposal yet, make sure to do so. It is a super useful service!
Hive blockchain makes the magic of this decentralized network possible. All of the awesome features like open network, open source, transparency, immutability, true ownership, etc are thanks to the Hive blockchain. Hive is a decentralized blockchain that powers social and gaming apps, and building decentralized standards. All of the data is stored in the blockchain. There are many Hive witnesses and devs who provide public nodes that allow us to interact with the blockchain. However, getting a lot of data from the blockchain for various purposes may not be as simple and fast as retrieving the data from centralized databases. Having a centralized SQL database that contains all the blockchain data becomes super helpful.
HiveSQL is a well known brand in Hive network, and many has become familiar with and has been taking advantage of the free service. I am also among those who use HiveSQL regularly. Over the years I have written dozens of scripts that utilize HiveSQL. I use HiveSQL at least once a week, for works that benefits others on the platform as well. I am sure there are many more on Hive who utilize HiveSQL for more useful projects and rely on HiveSQL on daily basis.
Another great benefit of HiveSQL is it can serve as a bridge to Hive blockchain for developers who are new to Hive. While new developers may not be familiar with all the features of the Hive blockchain, most developers are familiar and comfortable with SQL databases. HiveSQL can help developers to quickly explore the blockchain and get a better understanding of the network to consider building on Hive. Once they determine Hive is a perfect home for their new ideas, projects, apps, and games they continue to discover other tools like HAF on Hive.
To learn more why I find HiveSQL to be among the most important tools on Hive, feel free to read my post from last year - Why I Love HiveSQL! Please visit hivesql.io to learn more about HiveSQL.
Please vote for the proposal and let's keep HiveSQL free for a couple more years!
Posted Using LeoFinance Beta
---
---