Hive Open Mic week #180| "Libre Soy - Frozen" | ENG - ESP | by @gemafreya1234
---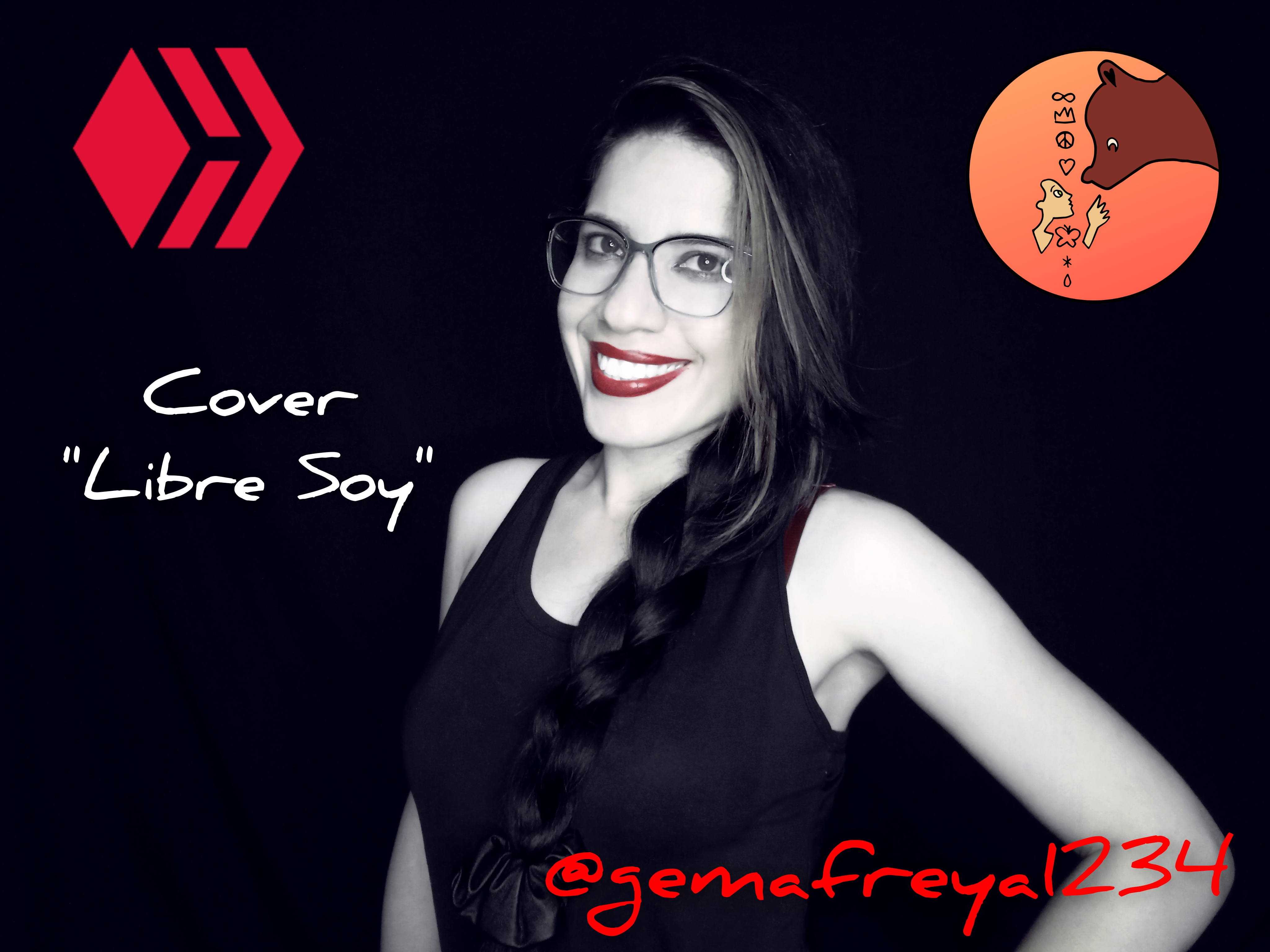 ---
---
Amigos bendiciones para todos, esta ha sido una semana con muchos cambios de clima, lluvia y sol, que han afectado a muchos ciudadanos, me encuentro mejorando pero aun me cuestan la notas altas. Gracias a Dios porque cada día estoy muchísimo mejor.
Me encantan las películas de Disney, creo que las he visto casi todas, desde mi infancia, y otras con mi hija, la canción que elegí es de la película Frozen: Una Aventura Congelada. Se llama Libre Soy ... es una canción con un buen mensaje, donde se expresa que debemos ser nosotros mismos y que podemos lograr lo que nos proponemos, esa es mi percepción y punto de vista de esta canción.
Soy una persona que ha pasado por la oscuridad pero también he alcanzado la luz que esta dentro de mi, tengo muchas experiencias o vivencias que me han hecho fuerte y lo que soy ahora, aunque si he pasado situaciones de desanimo pues es cuando me levanto con más fuerza y aceptación, cuando puedo sacar el poder y el brillo que hay en mi, sale lo mejor de mi... Todos debemos brillar y siempre sacar lo mejor de nosotros, mostrar de lo que estamos hechos y que si somos capaces de lograr nuestras metas.
Escribo todo esto porque es lo que siento con esta canción, no podemos limitarnos, todos somos capaces, para mi es un agrado y satisfacción cantar para la comunidad y ver cada presentación que me ha motivado a dar más... Hoy puedo decir que voy subiendo cada escalón, a mi propio ritmo porque mi proceso es hermoso y soy feliz.
¡Besos y bendiciones!.
Friends blessings to all, this has been a week with many weather changes, rain and sun, which have affected many citizens, I find myself improving but I still struggle with the high notes. Thank God because every day I am doing much better.
I love Disney movies, I think I have seen almost all of them, since my childhood, and others with my daughter, the song I chose is from the movie Frozen: A Frozen Adventure. It is called Free I Am ... it is a song with a good message, where it is expressed that we should be ourselves and that we can achieve what we set out to achieve, that is my perception and point of view of this song.
I am a person who has gone through darkness but I have also reached the light that is within me, I have many experiences or experiences that have made me strong and what I am now, although if I have gone through discouraging situations is when I get up with more strength and acceptance, when I can get the power and brightness that is in me, the best of me comes out .... We should all shine and always bring out the best in us, show what we are made of and that we are capable of achieving our goals.
I write all this because it is what I feel with this song, we can not limit ourselves, we are all capable, for me it is a pleasure and satisfaction to sing for the community and see each presentation that has motivated me to give more .... Today I can say that I am climbing each step, at my own pace because my process is beautiful and I am happy.
Kisses and blessings.
---
Letras / Lyrics
"Libre Soy"
Frozen
Snow paints the mountain today
There are no tracks to follow
In solitude, a kingdom
And the queen lives in me
The wind roars
And there's a storm inside me
A storm
That came out of me
What's in you, don't let it show
Good girl, you must always be
You must not open your heart
For it's already opened
Free I am, free I am
I can't hide it anymore
Free I am, free I am
Freedom with no turning back
What difference does it make?
I don't care anymore
Big storm there will be
The cold is part of me too
Looking into the distance
Everything is small
And the fears that bound me
Far away I left them
I'm going to prove what I can do
Without limiting my actions
Neither wrong, nor right, nor obey
Never
Free I am, free I am
The wind will embrace me
Free I am, free I am
I will not be seen to weep
Steady like this
I stay here
Big storm there will be
By wind and land
My power will blossom
My frozen soul
In fragments, it will break
New ideas
Soon I will crystallize
I will never return
Nothing left behind
Free I am, free I am
I will emerge as the awakening
Free I am, free I am
Gone is the ideal girl
Steady like this
In the sunlight
Big storm there will be
The cold is part of me too
La nieve pinta la montaña hoy
No hay huellas que seguir
En la soledad, un reino
Y la reina vive en mí
El viento ruge
Y hay tormenta en mi interior
Una tempestad
Que de mí salió
Lo que hay en ti, no dejes ver
Buena chica, tú siempre debes ser
No has de abrir tu corazón
Pues ya se abrió
Libre soy, libre soy
No puedo ocultarlo más
Libre soy, libre soy
Libertad sin vuelta atrás
¿Qué más da?
No me importa ya
Gran tormenta habrá
El frío es parte también de mí
Mirando a la distancia
Pequeño todo es
Y los miedos que me ataban
Muy lejos los dejé
Voy a probar que puedo hacer
Sin limitar mi proceder
Ni mal, ni bien, ni obedecer
Jamás
Libre soy, libre soy
El viento me abrazará
Libre soy, libre soy
No me verán llorar
Firme así
Me quedo aquí
Gran tormenta habrá
Por viento y tierra
Mi poder florecerá
Mi alma congelada
En fragmentos, romperá
Ideas nuevas
Pronto cristalizaré
No volveré jamás
No queda nada atrás
Libre soy, libre soy
Surgiré como el despertar
Libre soy, libre soy
Se fue la chica ideal
Firme así
A la luz del Sol
Gran tormenta habrá
El frío es parte también de mí


---
Más información:
Música
CANCIÓN: Libre Soy
ARTISTA: Carmen Sarahí
Escrita por los ganadores del premio de la Academia, Kristen Anderson-Lopez & Robert Lopez.
---
Edición de video:
Editor de videos - CapCut (Aplicación de teléfono móvil)
Video editing:
Video Editor - CapCut (Mobile Phone Application)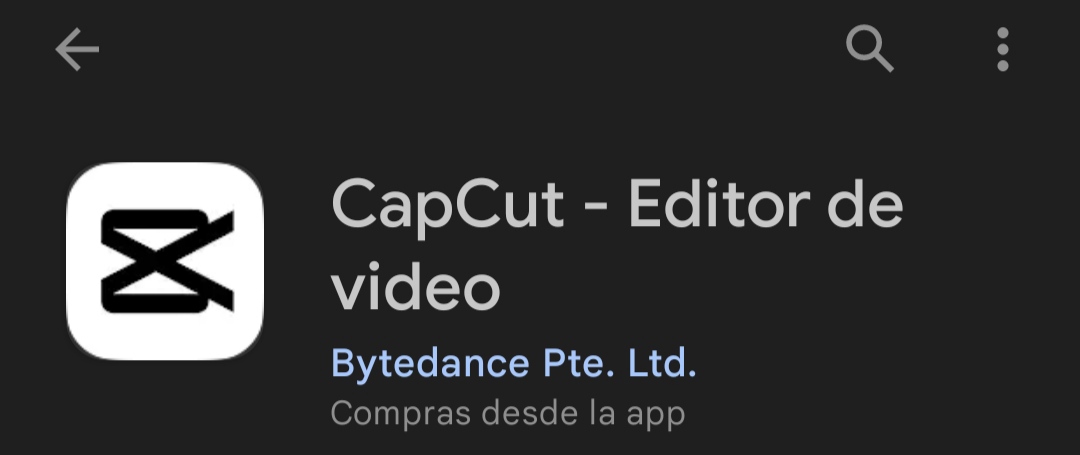 ---
¡MUCHAS GRACIAS! / THANK YOU VERY MUCH!
---
▶️ 3Speak
---
---