[ENG/ESP] 📷Sesión de fotos "Vapor girl Part II"
Hello 💙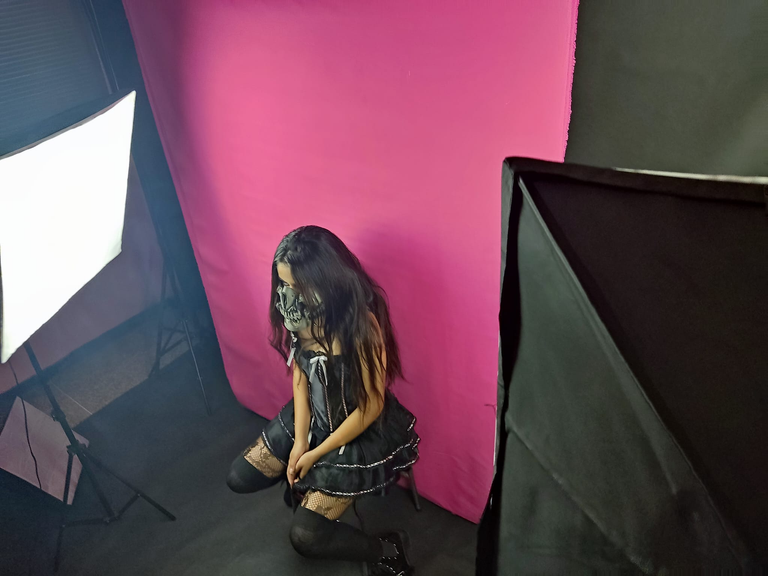 Aquí vamos con la parte II de esta sesión de fotos que me hace sentir tan orgullosa, pues siento que fue una fusión de creatividad y arte y es que por amor al arte se hacen muchas cosas y estas no es una excepción.
Here we go with part II of this photo shoot that makes me feel so proud, because I feel it was a fusion of creativity and art and for the love of art many things are done and this is no exception.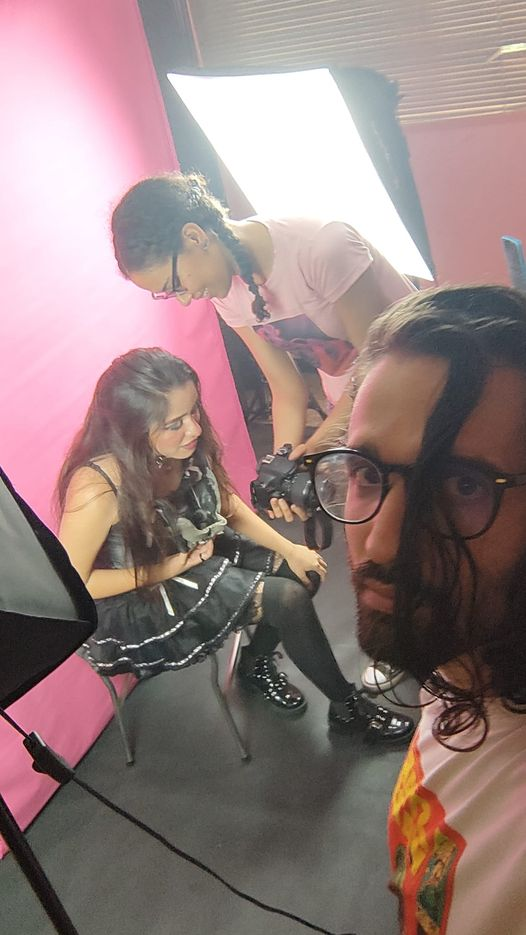 Como verán el concepto es muy parecido al anterior vapor, una ropa muy roquera en tonos obscuros que hacen contraste con el fondo fucsia ,el toque diferente que tuvieron estas fotos fue el uso de lentes de contactos.
As you can see the concept is very similar to the previous steam, a very rocker clothes in dark tones that contrast with the fuchsia background, the different touch that had these photos was the use of contact lenses.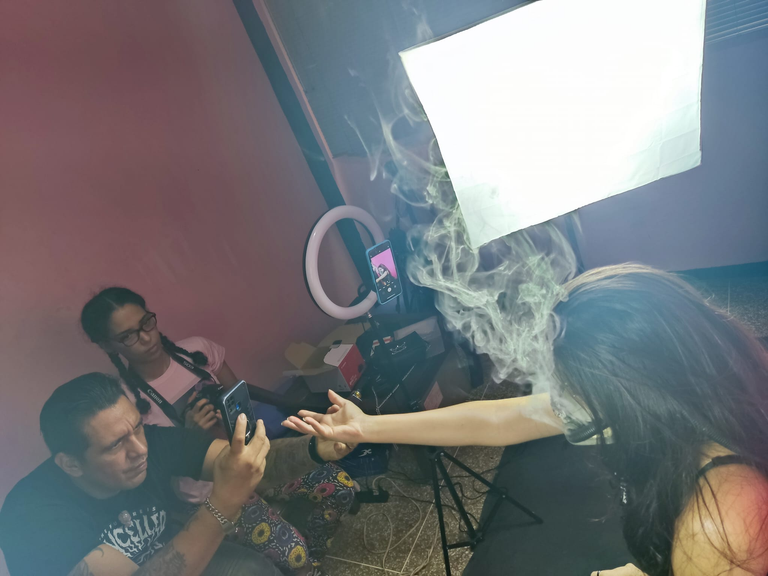 Los lentes de contacto de un color tan peculiar le dieron una mirada profunda y penetrante a la modelo , cosa que a mi me encanto.
The peculiar colored contact lenses gave a deep and penetrating look to the model, which I loved.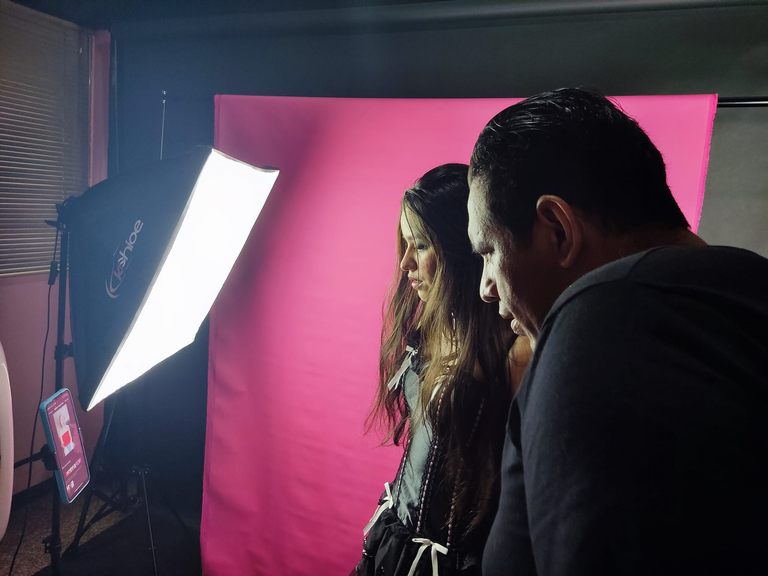 Aquí les muestro parte del resultado final
Here is part of the final result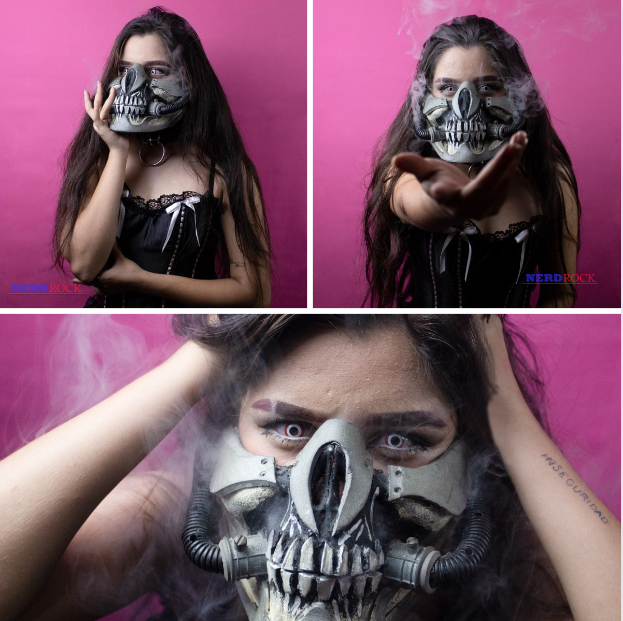 Si quieren ver mas de nuestro trabajo les dejo el link
aquí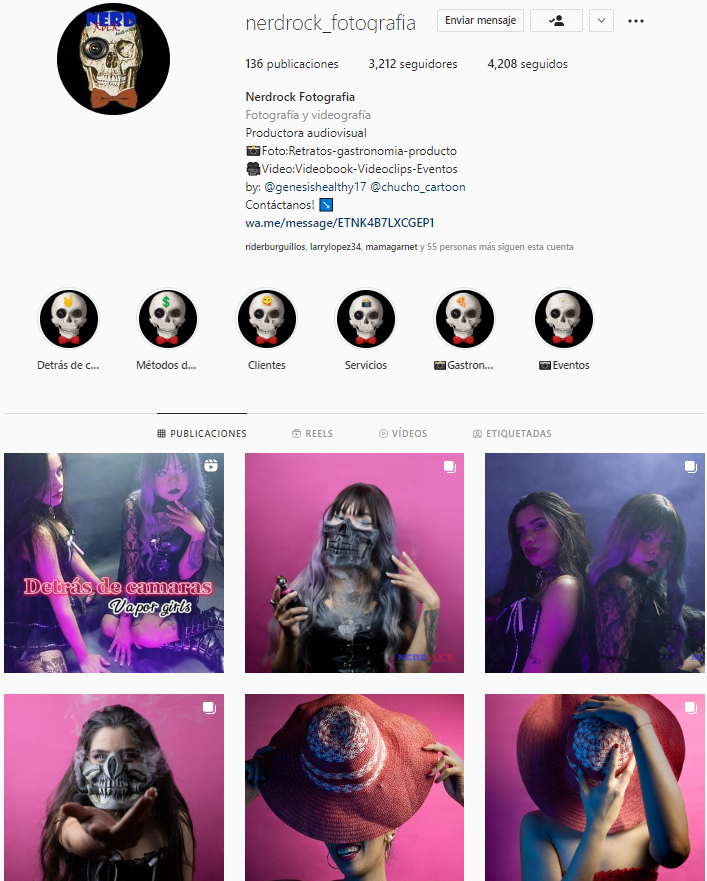 ¡Hasta la próxima, un abrazo!

---
---