Dia de brazos./ 💪💪 Day of arms.
---
Hola mis amigos de full deportes, hoy quiero compartir una sencilla rutina para fortalecer los brazos, realizando movimientos enfocados en los bíceps, tríceps, hombros y espalda, es una rutina básica que se puede realizar en casita con pesas improvisada; esta rutina del día de hoy lo realice en 4 series de 20 repetición, la ideas es realizar la técnica de manera correcta para así sentir el movimiento en los músculos, bueno mis amigos le comparto esta rutina así que acompáñeme.
Hello my friends of full sports, today I want to share a simple routine to strengthen the arms, performing movements focused on the biceps, triceps, shoulders and back, is a basic routine that can be performed at home with improvised weights, this routine today I performed in 4 sets of 20 repetitions, the ideas is to perform the technique correctly to feel the movement in the muscles, well my friends I share this routine so join me.
---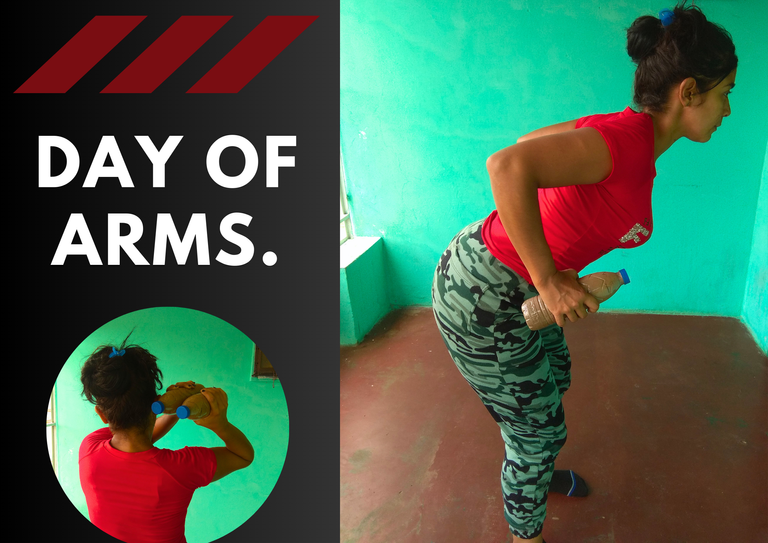 ---
Calentamiento/Warm up
Rotación de brazos.
Rotation of arms.
---
Comencé mi acondicionamiento, con rotación de brazos hacia adelante, realicé 50 repeticiones en 2 series.
I started my conditioning, with forward arm rotation, I performed 50 repetitions in 2 sets.
---

Rutina./Routine.
---
Levantamiento de brazos frontal+ curl bíceps.
Front arm raises + biceps curl.
---
Primer movimiento, Comencé mi entrenamiento con pesas improvisadas, realice levantamiento frontal manteniendo una postura recta de mi espalda, seguido lo combine con curl bíceps, este ejercicio lo realice en 4 series de 20 repetición.
First movement, I started my workout with improvised weights, I did a front raise keeping a straight posture of my back, then I combined it with biceps curl, this exercise was done in 4 sets of 20 repetitions.
---
---
Jalones abierto + press
Open pull-ups + press
---
Segundo movimiento, realice jalones abierto combinado con un press enfocados en los hombros, lo realice en 4 series de 20 repeticion.
Second movement, perform open pull-ups combined with a shoulder press, performed in 4 sets of 20 repetitions.
---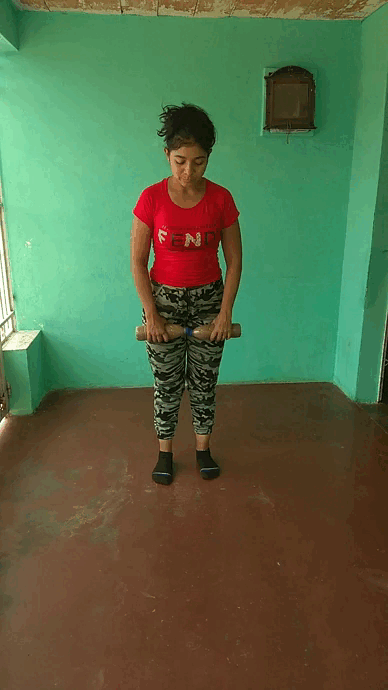 ---
Copa + balanceo lateral.
Cup + side swing.
---
Tercer movimiento, siguiente ejercicio realice copa perfecta para trabajar los tríceps lo combine con balanceo lateral para fortalecer un poco los hombros, lo realice en 4 series de 20 repetición.
Third movement, next exercise perform perfect cup to work the triceps, combine it with lateral swing to strengthen the shoulders a little, perform it in 4 sets of 20 repetitions.
---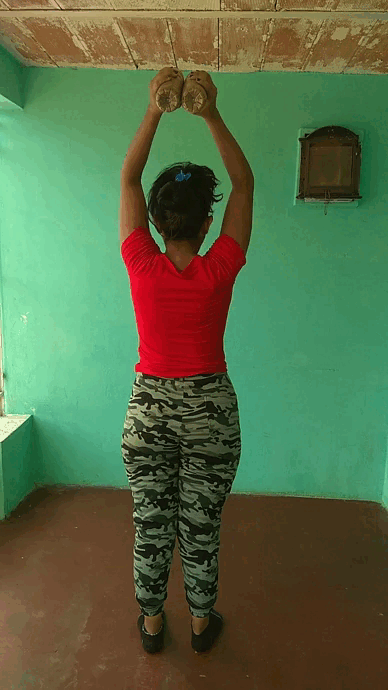 ---
Estiramientos de brazos hacia atrás + jalones.
Backward arm stretches + pull-ups.
---
Cuarto movimiento, seguimos trabajando los tríceps y parte de la espalda, siguiente ejercicio realice estiramiento de brazos uno a uno, luego jalones enfocados en la espalada, lo realice en 4 series de 20 repetición.
Fourth movement, we continue working the triceps and part of the back, next exercise perform stretching arms one by one, then pull-ups focused on the back, I did it in 4 sets of 20 repetitions.
---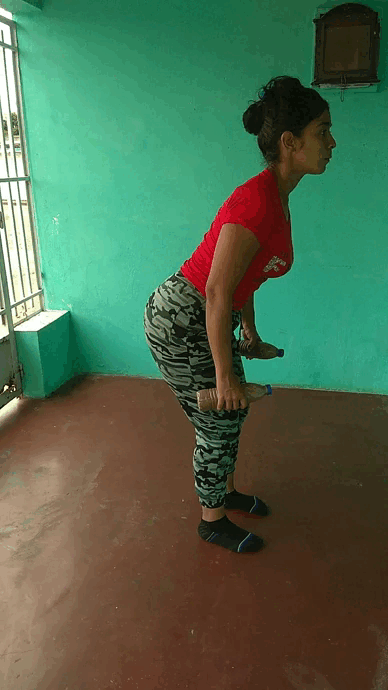 ---
Press de hombros.+ press francés.
Shoulder press + french press.
---
Quinto movimiento, realice por último press de hombros acostada más press francés enfocado en los tríceps, lo realice en 4 series de 20 repetición.
Fifth movement, perform the last shoulder press lying down plus French press focused on the triceps, performed in 4 sets of 20 repetitions.
---
---

---
Comunidad de full deportes, aquí les dejo mi rutina del día de hoy, en el cual me toco brazos importante zona que se debe ejercitar para fortalecer bastante el tren superior, realice 5 movimientos de 4 series de 20 repeticiones, fueron ejercicios muy fáciles prácticamente básicos que se pueden realizar desde la comodidad de casa, bueno mis amigos espero que les guste sin decir más nos vemos en otra ocasión.
Community of full sports, here I leave you my routine today, in which I touched arms important area that should be exercised to strengthen the upper body, perform 5 movements of 4 sets of 20 repetitions, were very easy exercises almost basic that can be performed from the comfort of home, well my friends I hope you like it without saying more I'll see you another time.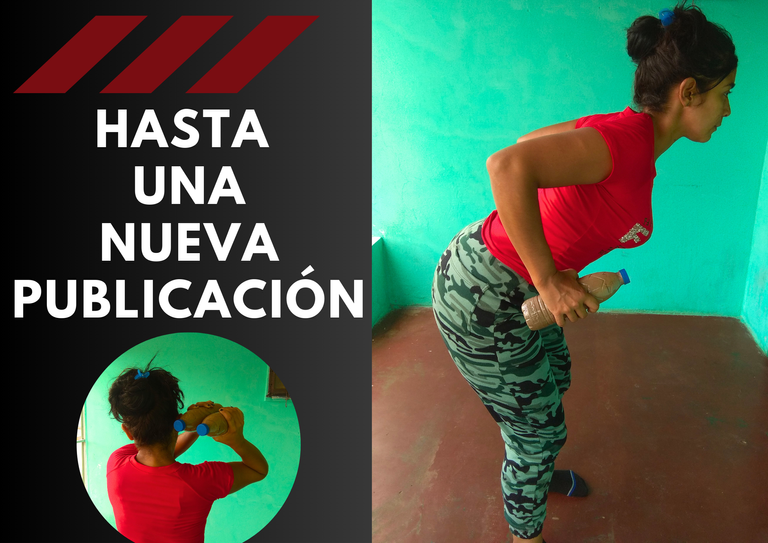 Fotos tomadas desde teléfono Alcatel idol./Photos taken from
Alactel idol phone.
Ediciones y banner desde canva./editions and banners from canva.
videos convertidos en gifs en https://www.img2go.com/convert-video-to-gif

---
---