ESP- ENG Mi experiencia con el café/☕️My experience with coffee
---
saludos querida comunidad espero que todo se encuentren muy, nuevamente vengo a participar en una interesante iniciativa que ya había tenido la oportunidad de ser invitada, me llama mucho la atención el tema principal que es sobre el café una bebida muy especial y adorada por muchas persona esta interesante iniciativa es propuesta por la amiga @brujita18, citando algunas preguntas relacionada con la misma; bueno sin decir mas acompáñeme.
greetings dear community I hope everything is very, again I come to participate in an interesting initiative that had already had the opportunity to be invited, I am very struck by the main theme that is about coffee a very special drink and adored by many people this interesting initiative is proposed by the friend @brujita18, citing some questions related to the same good without saying more join me.
---
canva

---
1-cuentanos una anécdota con el café.
1- tell us an anecdote with coffee
---
El café a sido una de las bebidas que siempre me acompaña en esos momentos donde necesito concentración por ejemplo cunado yo trabajo o subo mis contenidos en la plataforma no me puede faltar mi taza de café bien caliente a mi me gusta bien caliente, me ayuda a estar activa mientras redacto a veces lo acompaño con algo extra como galleticas pero el café es mi fiel acompañante.
Coffee has been one of the beverages that always accompanies me in those moments where I need to concentrate, for example when I work or upload my content on the platform I can't miss my cup of hot coffee, I like it hot, it helps me to be active while I write, sometimes I accompany it with something extra like cookies, but coffee is my faithful companion.
---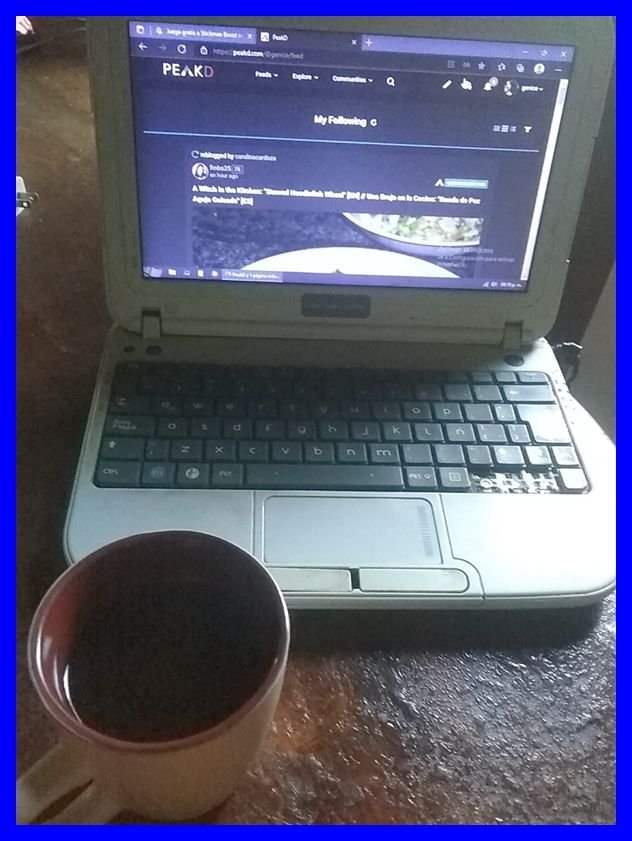 ---
2-Que momentos triste has vivido junto a una taza de café.
2- What sad moments have you lived next to a cup of coffee.
---
Los momentos mas triste que he tomado café a sido en velorios hace poco fui a uno era la abuela de una amiga que conozco hace 20 años y fui acompañarla y a la vez reencontrarme con ella tenia como 4 años que no la veía porque se había ido del país y tristemente fue de esa manera en que la volví a ver a raíz de la muerte de su abuela y allí dando todo mi apoyo.
The saddest moments that I have had coffee have been at wakes. I recently went to a wake for the grandmother of a friend that I have known for 20 years and I went to accompany her and at the same time I was reunited with her, I had not seen her for about 4 years because she had left the country and sadly it was in this way that I saw her again after the death of her grandmother and there I gave her all my support.
---
3-El café te ha ayudado en tus relaciones amorosa.
3-Coffee has helped you in your love relationships.
---
si, porque es una bebida que especialmente le preparo a mi esposo y compartimos mientras que conversamos, y el a veces le gusta mientras el fuma un cigarrillo siempre tengo que tener café preparado para el, le gusta mucho, pero a veces preparo café con leche para mis hijos porque les encanta con un toque de canela perfecto así es una manera de consentirlos.
yes, because it is a drink that I especially prepare for my husband and we share while we talk, and he sometimes likes it while he smokes a cigarette I always have to have coffee prepared for him, he likes it very much, but sometimes I prepare coffee with milk for my children because they love it with a touch of cinnamon perfect so it is a way to pamper them.
---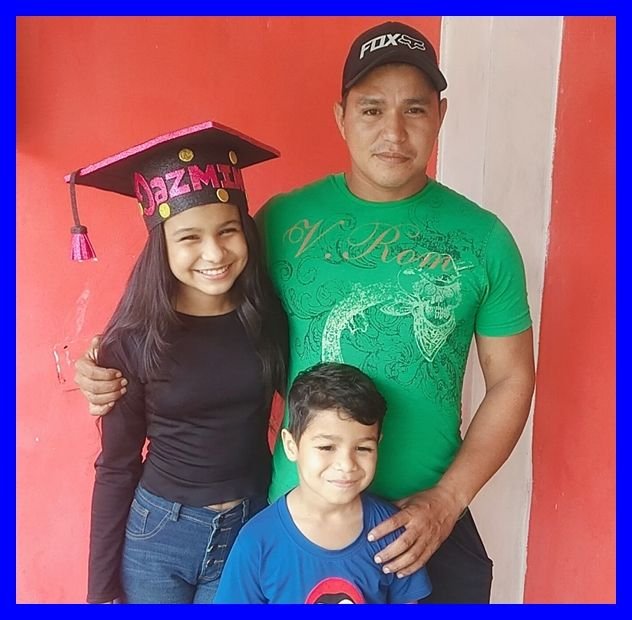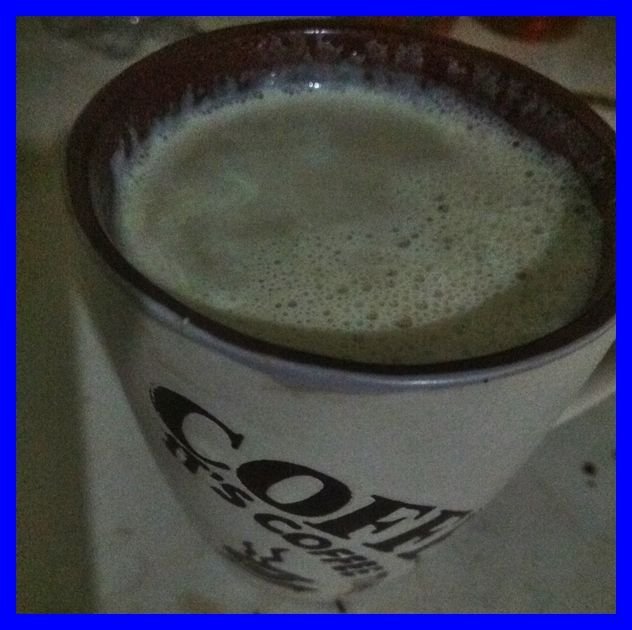 ---
4-Que persona se te viene a tus pensamientos junto a una taza de café.
4-What person comes to your thoughts over a cup of coffee.
---
Esa persona es mi padre el siempre cuando viene a visitarme a mi casa y viene a ver a sus nietos yo le preparo una rica taza de café como a el le gusta sin mucha azúcar le gusta casi desabrido, de esa manera compartimos un rato y conversamos y mis hijos pasan un rato agradable con su abuelito.
That person is my father, whenever he comes to visit me at my house and comes to see his grandchildren I prepare him a nice cup of coffee as he likes it without much sugar, that way we share a while and talk and my children have a nice time with their grandfather.
---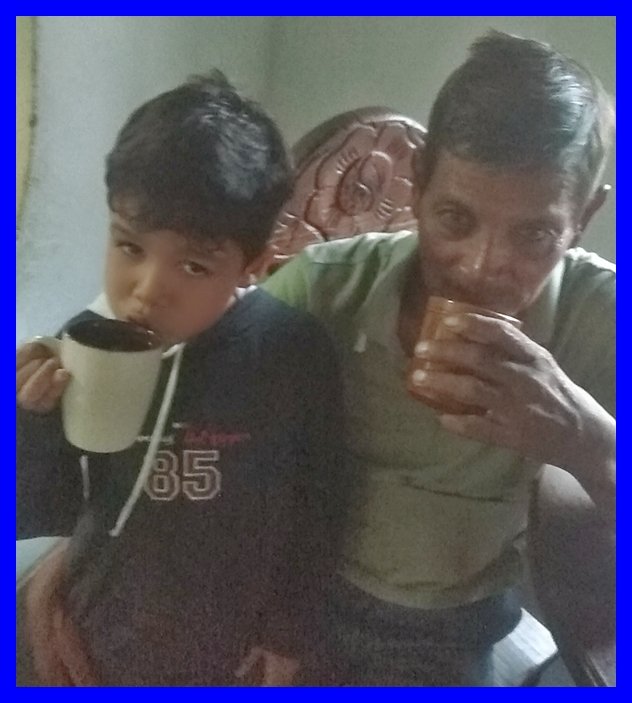 ---
Me despido queridos hivers compartiendo mis anécdotas y experiencias con el café así que nos vemos en otra oportunidad.
I bid farewell dear hivers sharing my anecdotes and experiences with coffee so I will see you another time.

Fotos tomadas desde teléfono Alcatel idol/Photos taken from Alcatel idol phone
---
Invito a esta interesante iniciativa a @jennyzer
---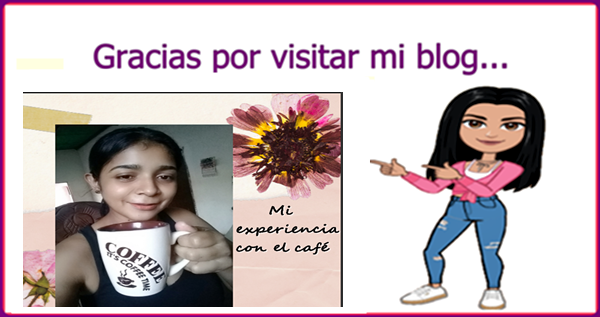 ---
---