Brawl Report 10 - We Are the Champion, Again!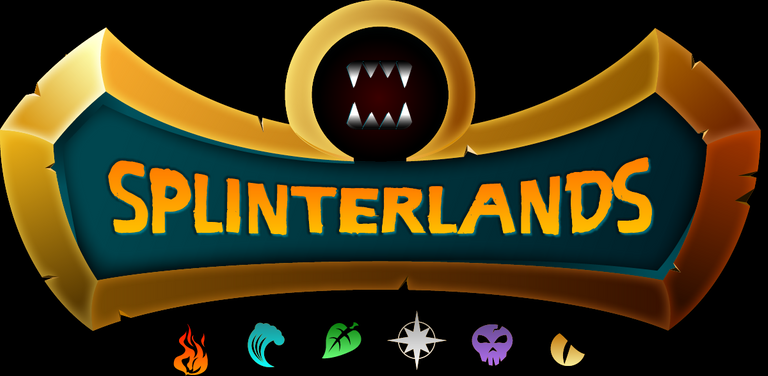 My 10th brawl report with KingsHaven and probably my best personal result so far!
The restrictions on my brawl are again Novice level battle using only Chaos Legion units. Each battle are also given some random rulesets and mana so we have to quickly decide on what units to use and where to place them on the fly. Details of these rulesets descriptions can be found here.


I only need to fight 5 battles this time round and the results are as follow:
Battle 1 - Rulesets Silenced Summoners + Holy Protection (42 Mana): WIN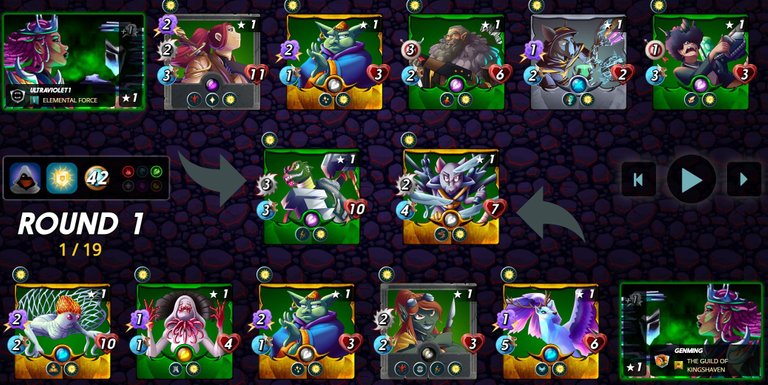 Only Fire and Earth is allowed in this match and I went with Earth as I like to use the gladiator Katrelba Gobson plus its a Silenced Summoner ruleset so Fire team doesn't get the extra +1 HP from their summoner.
The opponent went with Earth as well but put forward the fearsome Quora Towershead (I don't have her yet). My heart sunk when I saw it. She is probably one of the most terrifying gladiator out there. Can attack with Magic and Melee at the same time and has self healing! Seriously?!
In the end I carve out a win here because I split the opponent attack into 2 target with my Mycelic Slipspawn taunting while my Venari Knifer faced the opponent Grund. Meanwhile my Gobson went about killing off the opponent backline swiftly. By the time Gobson faces Towershead, she has so much power from bloodlust then she dispatched off Towershead with ease. But I am lucky that Towershead didn't manage to get a single kill off else I would be in deep deep trouble.


Battle 2 - Rulesets Stampede + Reverse Speed (46 Mana): WIN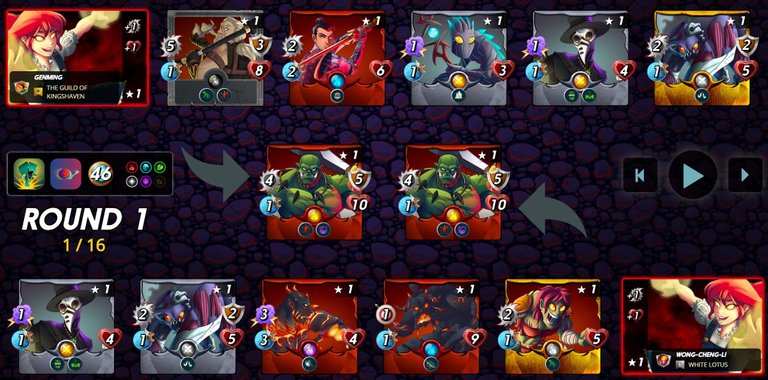 Its a Reverse Speed ruleset so I naturally went with Fire. Fire has some really slow hard hitting units and Grum Flameblade is one of them. Not only that but I have Chimney Wallstop which fit the Reverse Speed ruleset nicely as he only has 1 speed as well.
My opponent obviously know I am going to put up Grum Flameblade so deployed Djinn Inferni that has a Giant Killer ability... ouch. Djinn Inferni was a real pain and took out my front 2 massive tanks. Thankfully my 2 massive tanks also took out the opposing team tanks as well due to their massive damage. Eventually won this match as well!


Battle 3 - Ruleset Keep Your Distance (18 Mana): WIN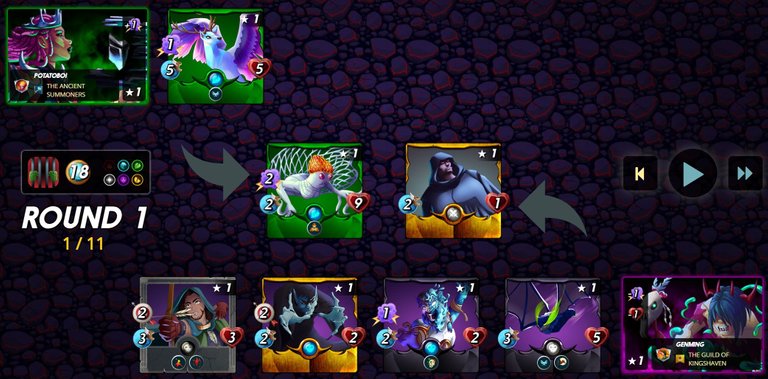 Its a no melee ruleset and the opponent went with Earth and go full magic. Unfortunately for my opponent I went with Death and Death summoner not only negated Earth summoner +1 Magic but also reduced all my opponent units health by 1. It was a easy victory here.


Battle 4 - Rulesets Noxious Fumes + Lost Magic (30 Mana): WIN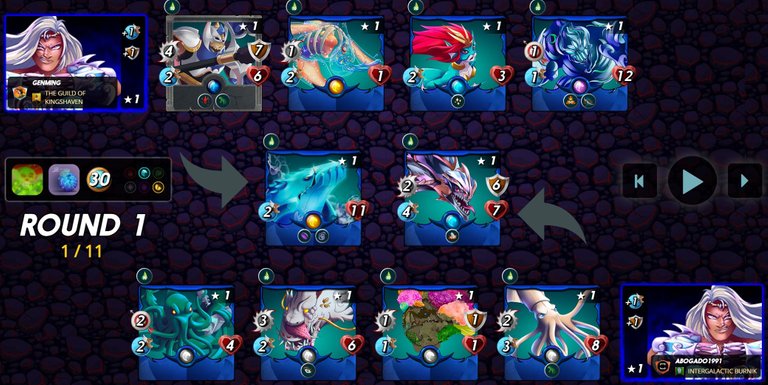 I took a bit too long of a time deciding on which splinter to use in this match. Ended up rushing putting up the team. I went for Water and halfway though starts to regret. Wanted to go with Dragon but realized I didn't have much time yet so randomly just quickly selecting units with the highest HP. Then I noticed I selected a team whereby I split the enemy attack into 2 targets which is bad in a Noxious Fumes setup since you want the one with the highest HP to be the last one standing.
The match luckily went into a draw and what is even more fortunate for me is I have home advantage so I ended up winning the match. 😜


Battle 5 - Rulesets Fog of War + Odd Ones Out (19 Mana): WIN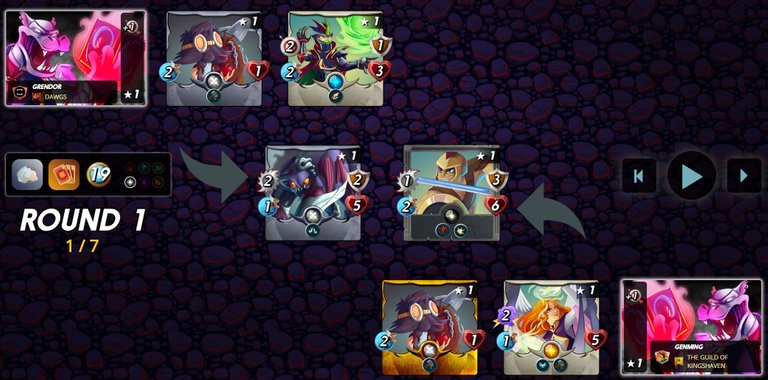 Only can use Life splinter in this match so that saved a lot of thinking. Based on my limited number of odd mana life units, I decided to use the gladiator, Hugo Strongsword, as my tank because he has the shield ability. The shield will help against ranged attack which I am expecting from a Life lineup. I then put up Brightwing and Hireling to do a double armor repair on my tank. Opponent put up a Portal Spinner at the back but unfortunately it misses 3 times trying to hit my Brightwing. But I think even if it hit me it is still ok as the opponent tank would be dead by then. Won this match as well!
---
5 Wins out of 5 battles. My best personal result so far and I am using mixed splinters unlike last brawl where I am primarily using Water splinter!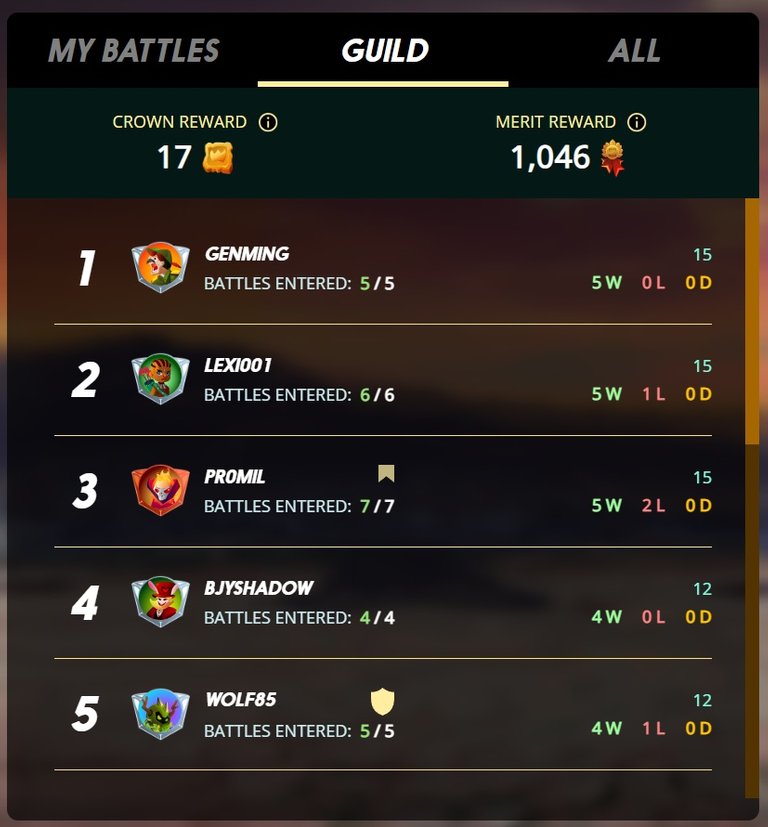 ---
The rest of the team is also amazing in this brawl and guess what? We came up 1st again! Again the opposing wasn't the strongest but still getting 1st not to mention consecutively 1st showed we are moving in the correct direction. 😊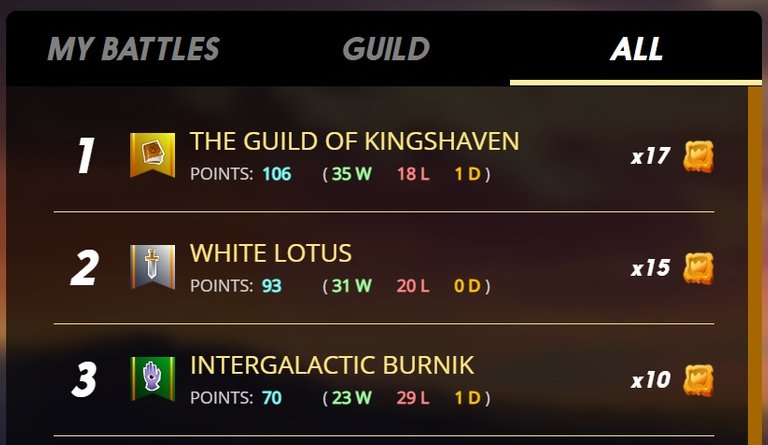 ---
And my MVP for this brawl is... Katrelba Gobson! She is such an underated common gladiator card!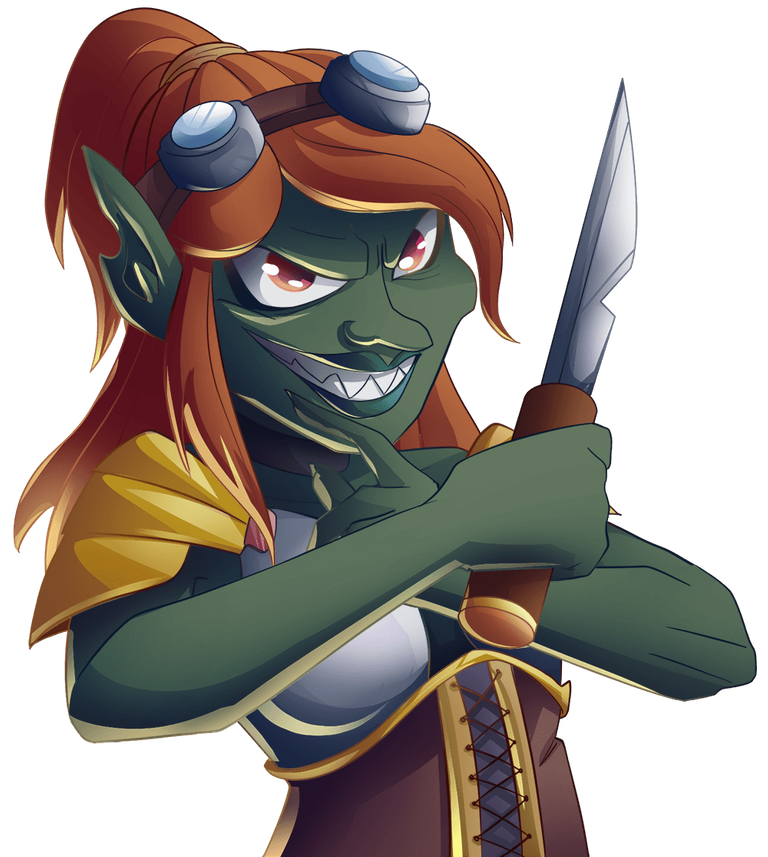 To any new players who wish to explore the world of Splinterlands, do feel free to sign up with my
REFERRAL LINK
😊.
---
---