El machismo y el sexismo como las máscaras para ocultar las lágrimas masculinas. (ES/EN)

Quizás si mi vida hubiese tomado otro rumbo, no estaría aquí hablando de esto. Pero resulta que aquí estoy más seguro que nunca para hablar de algo que se asume a priori que solo afecta a las mujeres, pero que supone un peso enorme para el varón o para el que se asume como hombre.
Desde niño siempre me enseñaron que a las niñas se les dan besitos, que las niñas son todas lindas, que las niñas son frágiles, sensibles delicadas, que debía cuidarlas. Sin embargo, si en la escuela me daban no me podía quedar dao -siempre y cuando el agresor fuese otro niño-, no podía dejar que me tocaran la cara porque eso es un gesto de sumisión o vergüenza, tenía que demostrar mi hombría a toda costa y a todo costo.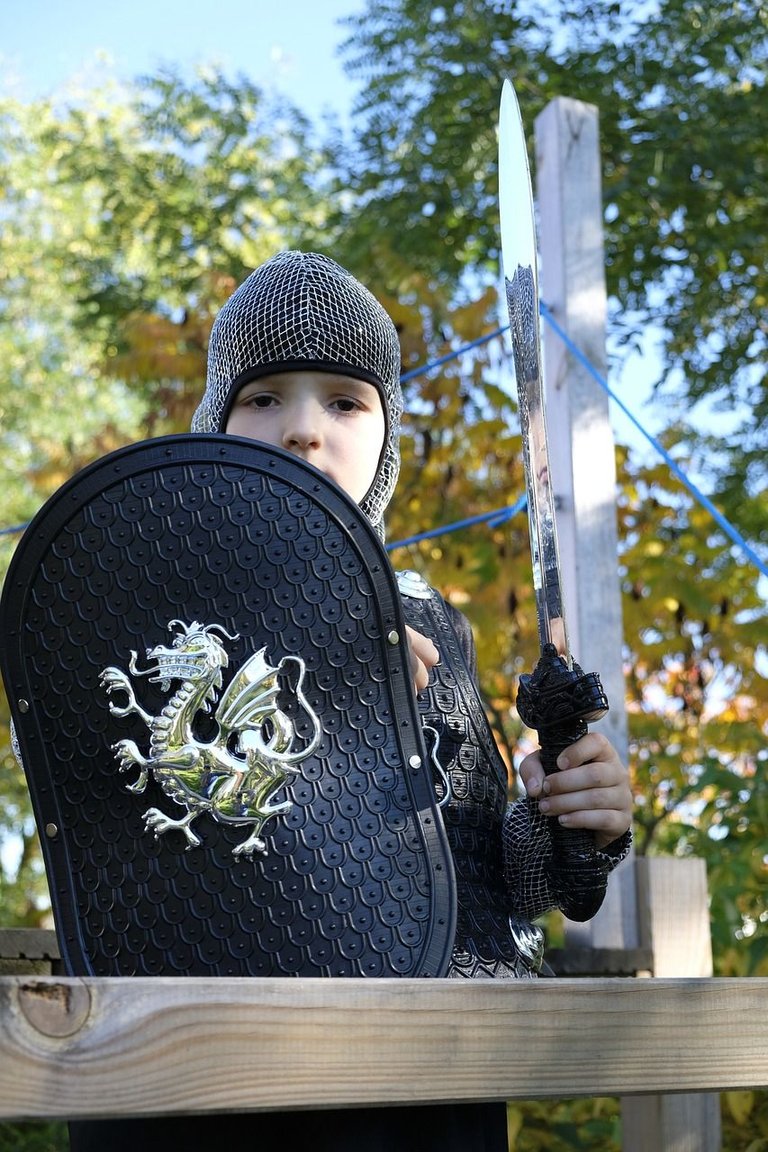 Niño al fin, no tenía la capacidad de razonar y cuestionar algo que decían los adultos, y que, como lo decían precisamente los adultos, era una verdad asumida por default. Y es que las niñas no todas tienen que ser lindas, ni frágiles, ni tenía yo que asumir el rol del superhéroe Hollywoodense y salvar a la señorita de turno para lucir impecable delante de las cámaras. Esto último, es un peso enorme innecesario que un niño de corta edad no necesita cargar.
Si nos damos cuenta, los niños y las niñas sufrimos desde pequeños las enfermedades de los adultos. No hay niños ni niñas que nazcan enfermos, son la misma familia, comunidad y sociedad en general quienes los enferman de sus absurdas convenciones sociales preparadas especialmente para anular la propia individualidad a favor de una falsa homogeneidad que a la primera se tambalea.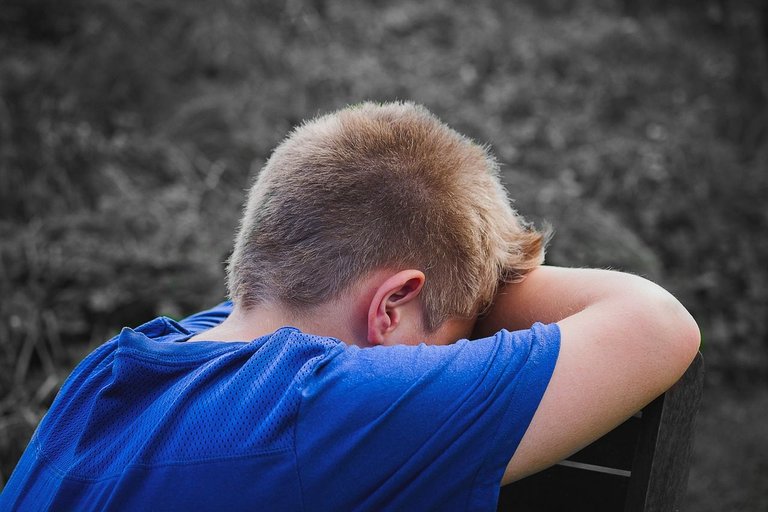 Pues resulta que gracias a todo esto, llegué a tener una niñez bastante insegura. Me enseñaron que a los niños les gustan las niñas, y lo consiguieron: así lo asumí. Pero eso no quedó ahí. Recuerdo una vez en que por la televisión sonaba una agrupación musical y mi madre me preguntó señalando a los hombres de dicha agrupación: «¿A ti te gustan los hombres?» Yo los miré, vi que eran fornidos y apuestos al puro estilo charanguero, y evidentemente tuvieron que causar una impresión de admiración por mí para responder que sí, pues quería ser como ellos. Sin embargo, lo que vino luego de dar esa respuesta fue una serie de ojos asombrados, cejas levantadas y cuestionamientos burlescos que me hicieron sentir lo más abochornado posible, pues de inmediato comprendí el verdadero sentido de la pregunta de los adultos. Jamás olvidaré la vergüenza de haber respondido mal a una pregunta evaluativa de mi persona basada en mi posible orientación sexual.
Otro evento que me marcó, fue el siguiente: también cuando niño tenía la voz muy fina, tanto así que un día alguien llamaba a mi mamá, y como ella estaba en el fondo de la casa y no escuchaba, la llamé yo alzando la voz. Cuando mi mamá salió se asombró y me dijo que ella pensaba que quien la llamó fue mi hermana pequeña por la voz tan fina «de hembrita» que tenía yo. ¿En qué resultó esto?, pues en que a partir de entonces no volví a hablar con mi propia voz, sino con la de alguien más, alguien a quien yo inventé, alguien que sí tenía la voz gruesa. Ese alguien vivió en mí hasta que llegó mi pubertad y obtuve una voz que según los adultos, coincidía con mi género: el género de un niño con muchos complejos.
Pudiera seguir hablando de muchas cosas por el estilo que me marcaron, pero jamás acabaría. Hoy por hoy tengo mi identidad bastante definida, aunque confieso que aun cargo con lastres del pasado que me han costado, y me cuestan muchísimo, pero ahí voy.
Lo que quiero decir es que, ese machismo/sexismo no afecta solamente a las mujeres, aunque no niego que son el género históricamente más afectado. Sin embargo, este fenómeno supone una máscara que nos ponen a los varones, una máscara que no nos deja llorar porque los hombres no lloran, que no nos deja decir cómo nos sentimos porque eso es de flojitos, que no nos deja hacernos amigos de las mujeres porque solamente existen para ser novias o parejas sexuales, que no nos deja sentarnos en el transporte público aunque estemos sumamente agotados y agobiados de un día horroroso porque hay que darle el asiento a las mujeres. En fin, cosas que un simple niño que lo que quiere es jugar con su imaginación no tiene por que cargar.
---
Perhaps if my life had taken a different course, I wouldn't be here talking about this. But it turns out that here I am more confident than ever to talk about something that is assumed a priori to affect only women, but that is a huge burden for the male or for the one who assumes himself to be a man.
Since childhood I was always taught that girls are given kisses, that girls are all cute, that girls are fragile, sensitive, delicate, that I should take care of them. However, if I was hit at school I could not stay dao -as long as the aggressor was another boy-, I could not let them touch my face because that is a gesture of submission or shame, I had to prove my manhood at all costs and at all costs.
Child at last, I did not have the capacity to reason and question something that adults said, and that, as adults said it precisely, it was a truth assumed by default. And the fact is that girls do not all have to be pretty, nor fragile, nor did I have to assume the role of Hollywood superhero and save the lady of the moment to look impeccable in front of the cameras. The latter is a huge unnecessary burden that a young boy does not need to carry.
If we realize it, boys and girls suffer from the diseases of adults from a very young age. There are no children who are born sick, it is the same family, community and society in general who make them sick with their absurd social conventions specially prepared to annul their own individuality in favor of a false homogeneity that at the first time falters.
As it turns out, thanks to all this, I had a rather insecure childhood. I was taught that boys like girls, and they succeeded: that's how I assumed it. But that didn't stop there. I remember once when a musical group was playing on TV and my mother asked me, pointing to the men in the group, "Do you like men? I looked at them, I saw that they were strapping and handsome in the pure charanguero style, and evidently they had to make an impression of admiration for me to answer yes, because I wanted to be like them. However, what came after giving that answer was a series of astonished eyes, raised eyebrows and mocking questioning that made me feel as embarrassed as possible, for I immediately understood the true meaning of the adults' question. I will never forget the embarrassment of having responded poorly to a question that was evaluative of me based on my possible sexual orientation.
Another event that marked me was the following: also as a child I had a very thin voice, so much so that one day someone was calling my mother, and since she was in the back of the house and could not hear, I called her by raising my voice. When my mother came out she was astonished and told me that she thought it was my little sister who called her because of the thin "female" voice I had. How did this turn out? Well, from then on I never spoke with my own voice again, but with someone else's, someone I invented, someone who did have a thick voice. That someone lived in me until my puberty arrived and I obtained a voice that, according to the adults, coincided with my gender: the gender of a child with many complexes.
I could go on talking about many things like that that marked me, but I would never finish. Today I have my identity pretty well defined, although I confess that I still carry the burdens of the past that have cost me, and cost me a lot, but there I go.
What I want to say is that this machismo/sexism does not only affect women, although I do not deny that they are historically the most affected gender. However, this phenomenon involves a mask that is put on us men, a mask that does not let us cry because men do not cry, that does not let us say how we feel because that is lazy, that does not let us make friends with women because they only exist to be girlfriends or sexual partners, that does not let us sit on public transport even if we are extremely exhausted and exhausted from a horrendous day because we have to give the seat to women. In short, things that a simple child who wants to play with his imagination does not have to bear.
---
Créditos / Credits
Imágenes / Pictures 1.https://pixabay.com/es/photos/caballero-armadura-de-caballero-2855275/
2.https://pixabay.com/es/photos/chico-ni%C3%B1o-triste-solo-sentarse-1636731/
Traducido con DeepL / Translated with DeepL
https://www.deepl.com/app/?utm_source=android&utm_medium=app&utm_campaign=share-translation
Iniciativa / Initiative
Patrones de crianza en la expresión de mi sexualidad (Iniciativa) por @sexeducationhive
---
---