My Values, My Life; The connection with my existence.
I hold my values very close to my heart and for no reason will I break them even when putting those values aside can help me achieve some things quicker in life. I have encountered challenges a lot of times that tested my values to the core and somehow, I didn't see it as much of a challenge because it is a permanent habit for me not to do some things no matter how pressured I am or helpful that act can be. I always mentioned that my values are what help to keep me in check with humanity and losing them would mean I ditched humanity and that's one of my fears in life.
What would be left of me when my values are gone? Nothing, absolutely nothing. Only a few people will understand if I say that my values are what's making my existence meaningful and without them, I can't imagine what my existence would be for.
---
Someone once asked me why I always behave like my life is perfect and it got me wondering if I have been proud in any way to someone but in the end, I discovered that the person was asking why I wouldn't do things against my values no matter what the situation is.
I have never had a perfect life but not doing things against my values has helped me to be happy always. Aside from that, I have a strong conscience that haunts me whenever I think about doing something against my values so to be at peace, I just stick with my values no matter the situation.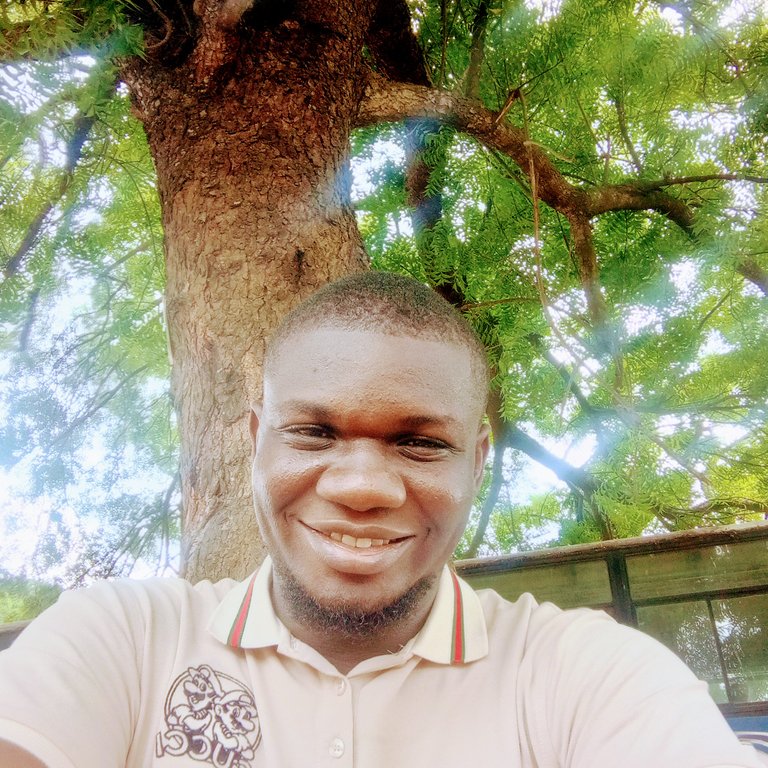 After job hunting for a long time, I finally got a job that had to do with working with some brand promoters. These guys were paid peanuts, I wasn't earning really better than them but it makes me sad to see them earn so little with the risk and stress attached to their job. Many of them don't do the job for long and new people come in every day for jobs.
As small as the pay was, people come in large numbers every day to try their luck just to earn something they can survive on. It all started with female applicants trying to get the job with a different approach towards me, it didn't work out and the outcome was that my
superiors at work started imposing these girls on me.
They do insist that I created spots for these girls and I don't feel good about it. On a fateful day, I found out that the seniors at work always ask these girls out before giving them jobs.
I started turning down their applicants and it was said to my face that I was too dull. One of the seniors said I have girls around me and didn't know their worth, I was advised to be part of their dirty habit but my values were against those things and turning them down made them see me as an enemy who could expose them someday.
These people have the power to relieve me of my job and I always went to work with the fear of being stopped one day.
Things went on from that to a time when I was trying to negotiate with the branch manager for an increase in the promoter's wages. My seniors keep preventing me from meeting the right people and when they knew that I was desperate about it they invited me out on a Friday evening. While having fun, they made it clear that the promoter's wages were actually higher than that but they were cutting some percentage for themselves.
I didn't believe everything they said and it was difficult for me to process it. How can people be cruel to the extent of eating the fruits of other people's labour?
"Now that you know the deal, you should also take some percentage for yourself. No matter how small the wage becomes, people will always fight to get the job" one of them told me that day.
I felt really sad about everything they said and a lot of thoughts started coming to my mind. I needed money for a lot of things but eating others rewards was against my values so I didn't think twice before saying no to the idea.
Weeks passed and I started pushing for an increase in wages again, it was then I realised that a lot of my seniors in the company were involved. I was threatened with my job and the only way to help myself was to join them but my values were against such so I held my ground and eventually met with the branch manager who agreed to work on the increase. My seniors knew I met with the manager and they hated me more.
---
The manager went to the field one day and personally had a conversation with some promoters. He got to know everything and didn't hesitate to do the needful.
He started investigating and discovered more of their atrocities which lead to their termination at the company. They thought I was responsible but I wasn't and many of them still see me as an enemy today which doesn't mean anything because I was able to get an increase in wages for the promoters.
It would have been even easy if I just said yes to them because I really wanted money to upgrade a lot of things about me but none of the things I wanted to do wasn't worth losing my humanity for.
I still meet my promoters on the road and the bus today, we still greet each other and exchange pleasantries, it makes me happy.

Trading good values for selfish interest or any other reason shouldn't even be an idea we should welcome because it doesn't just end with one. It starts with one and we lost more values in the process which eventually cuts off our connection with humanity.
When my values are lost, there is no doubt in the fact that I have lost connection with the reason for my existence. I believe that we are here for a purpose which is connected to our values and this makes preserving my values an obligation, I feel unbothered about what the world thinks about me as long as my values are intact.
---
---