Love has a name, it's called cat.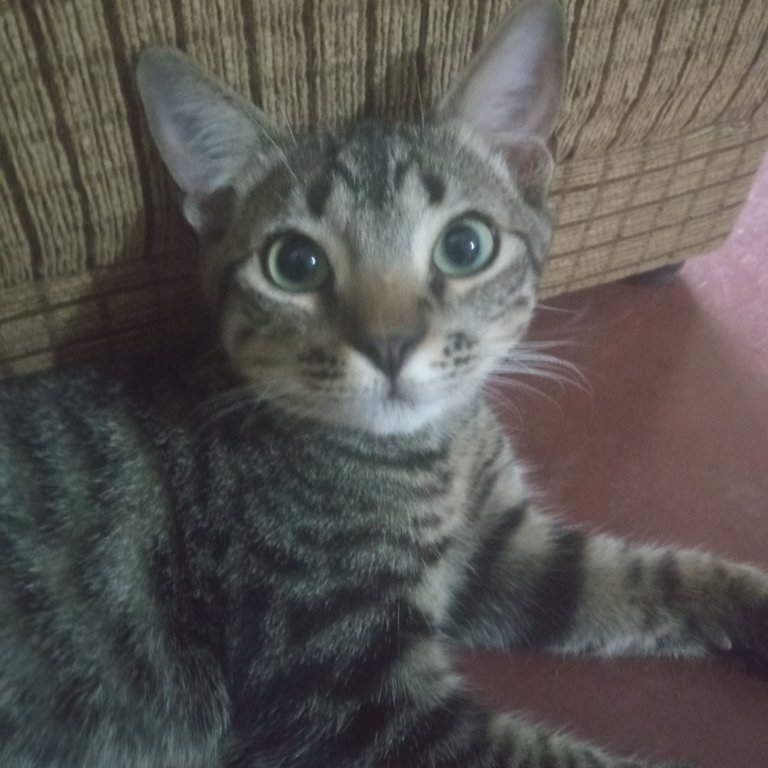 Today is 'Caturday' and I want to share my here my life with my kitties. Greetings to all friends of the cat-loving community.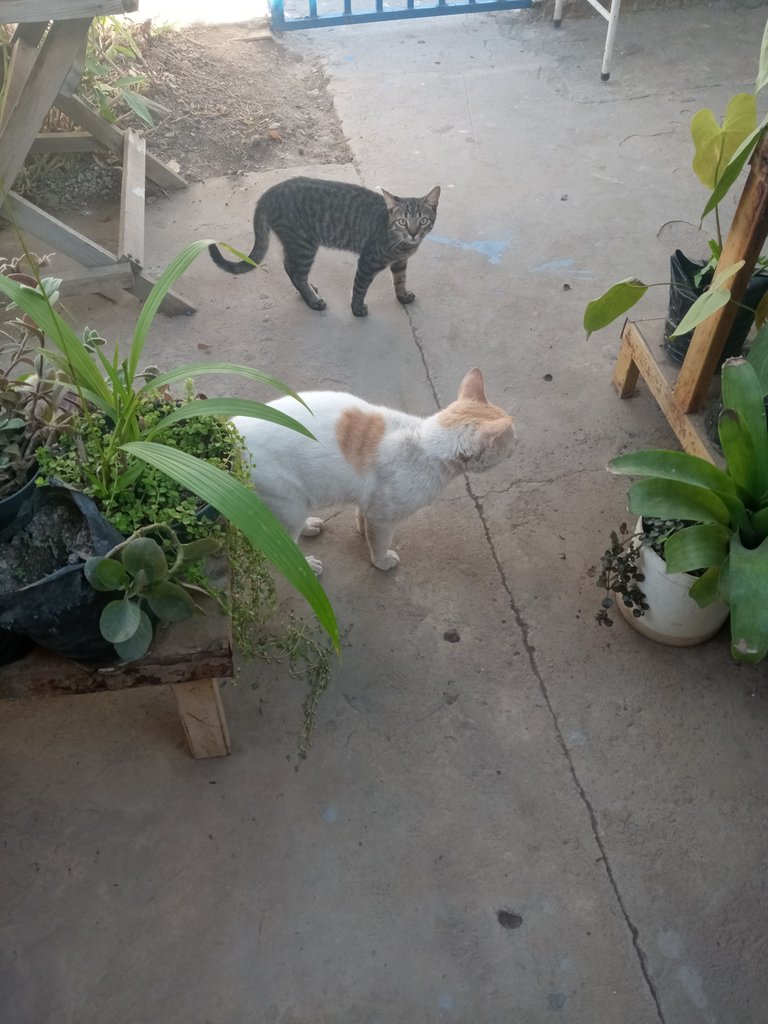 When I was a young adult I never imagined that I would keep a pet like a cat. As a child I had kittens at home but I don't know what happened to me that later I didn't want them, I only remember that I lived a bad experience and I think that traumatized me and I kept it hidden in my mind.
Once when I was a little girl a cat in my house was pregnant and I was anxiously waiting for them to be born. One night when I got up and went to the bathroom I saw the cat lying down and I went over to her, next to her was a small ball. Everything was dark and I could only see through the distant lights of a light bulb somewhere in the house.
I took the ball, which was unknown to me, and brought it to a lighter place to see what it was. When I had the light in front of me I could see that it was the head of a little baby kitten. I threw the head to the floor and gave a bloodcurdling scream and started to cry and scream.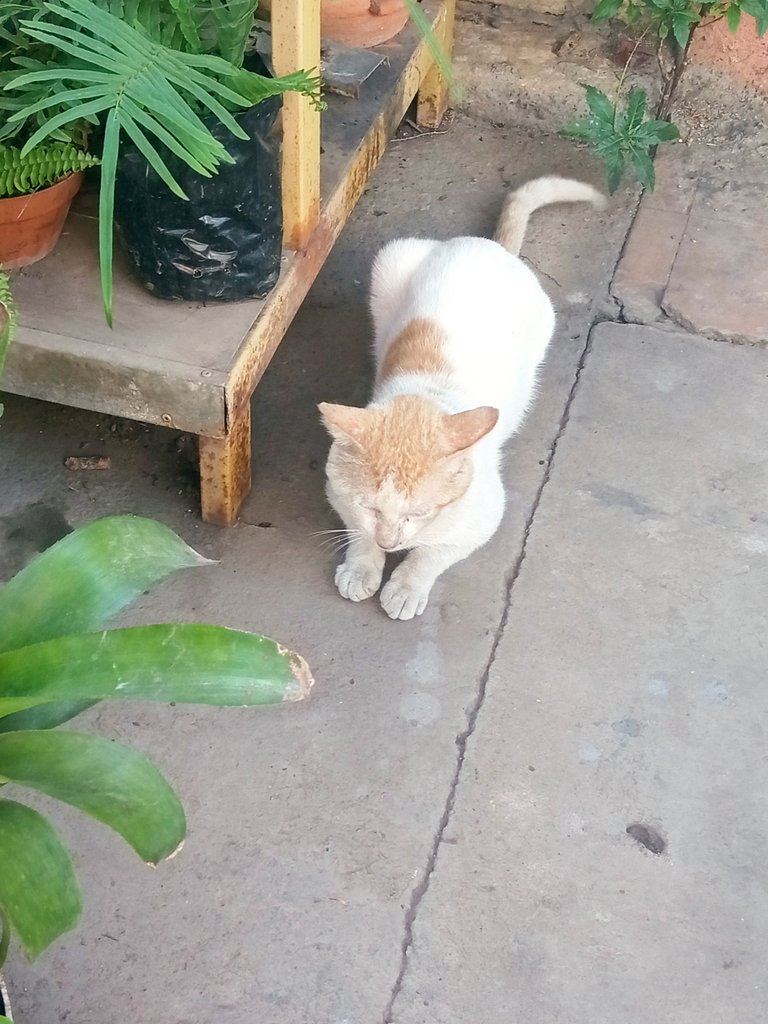 My Copito cat.
My parents got up and saw what happened, my father with a machete in hand set out to look for the cause of this but found nothing, just the cat lying down and no kittens. Something happened and I didn't know what it was.
I remember this but I don't know if from then on I continued loving the cat, I don't remember anything else after that… I think I was about 6 years old.
The truth is that after so many years these two beings appear in my life and in my house, they adopt me and now they are part of my life. Two beings that I cannot stop seeing.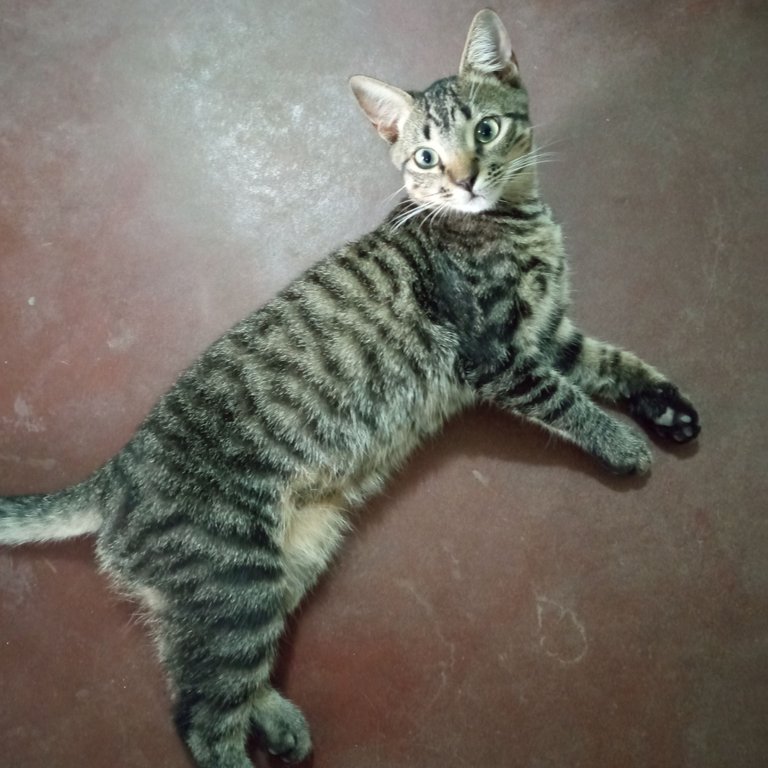 My Meme cat.
My Copito, old and injured by the passing of the years and his cat wars, and my Meme, my little kitten that looks for me and I'm learning from him something that I never experienced with Copito.
When Meme is in my arms he licks either my arm or my hand, he licks so hard with this tongue, which is texture like sandpaper, that it hurts me. I don't understand his language, I don't know if he is telling me that he is hungry, or that he wants to give me love.
It's something he didn't do before, I know that I put a medicated cream on my arms because my dermatologist found many sunburn lesions and I put this cream on my body, and that's the only thing I find to this change in Meme's behavior. I think he feels me dirty and cleans me with his tongue, because before I used this cream he didn't do it, he didn't lick me hard, he would just lick my hand two or three times and that was it.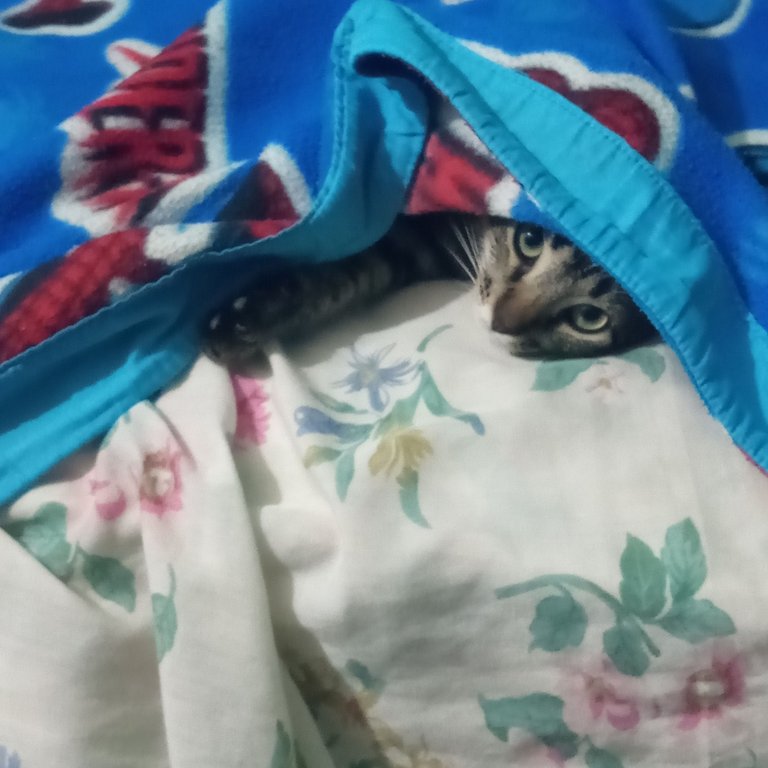 He is an adorable little guy. He has won my son's and my affection. He is a mischievous cat, he spends the day with the doors open but at night we close them and he stays inside the house, but Copito does go out, around 7 pm he wants to go out and I open the door and Meme wants to go with him but we don't let him… He is very small and my son doesn't want me to leave the door open for him so he doesn't stay outside.
He is so cuddly with us that we are afraid he will leave the house at night. I never thought I could love these two kitties as much as we love them.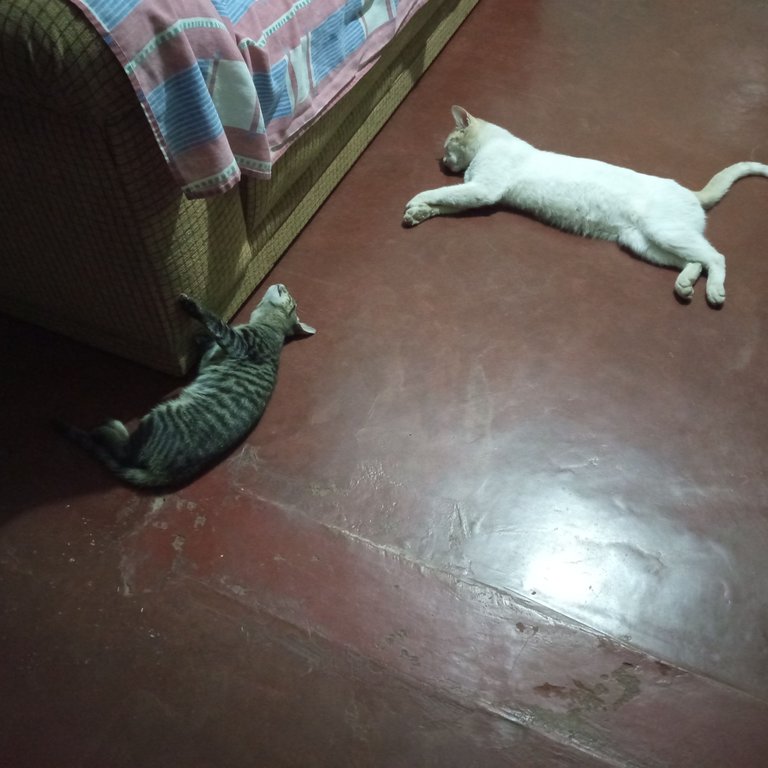 I don't know what is going to happen but he is growing more and more daring and curious. He wants to know everything and nothing escapes him, he is killing all the little lizards in my garden. I want my lizards in the garden because they catch insects but Meme is undermining the lizard population!

Thank you all for reading my little cat adventure, thank you all for your comments.

---
---