My entry to the shadow hunters - smash contest... week # 190.
What a great return of the shadow hunters community! With their contest hosted by our dear friend @melinda010100 and prestigious judge @annephilbrick.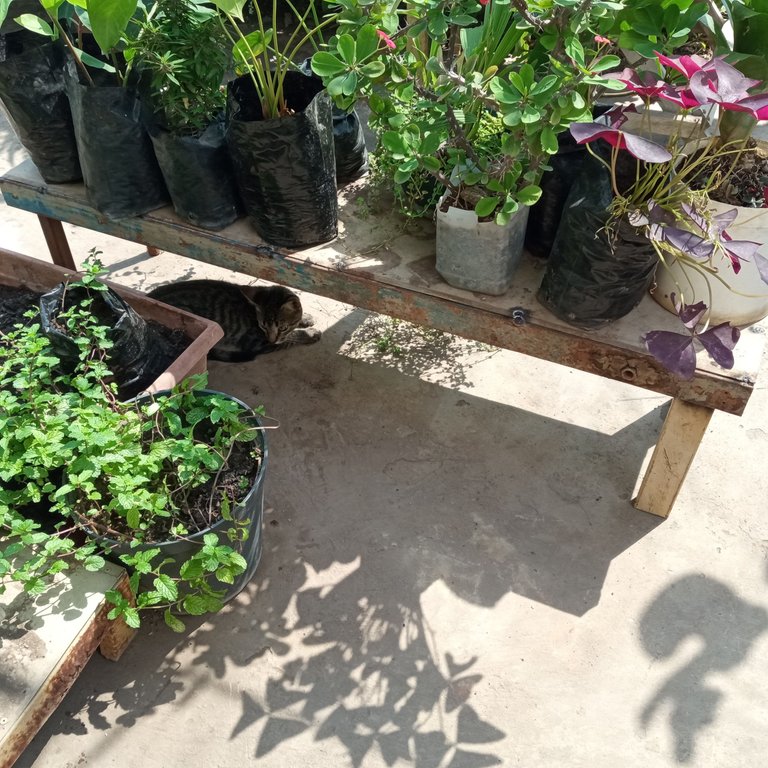 This week I bring you some pictures of my remodeled garden. Last time I showed you when they were working on the shelves and now they are fixed, they were 5 shelves before and now they are 5 shelves. All of them are lower than the original but there is still more space for more plants.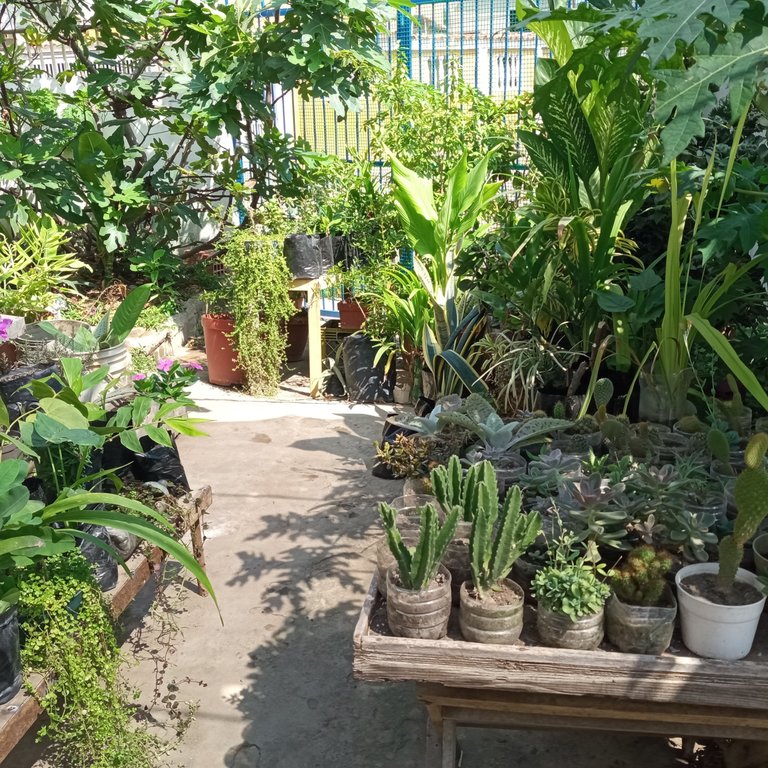 You can see how the space looks with the shelves and the plants now placed on top. If you look closely, you can see that my little cat "Meme" is also with me.
My cat Copito is already a bit old and only sleeps during the day. Meme, on the other hand, finds the time to accompany me. But he doesn't like the sun which is too bright today, so if you can see well under the counter you can see my cute kitty resting in the shade of the shelf and playing with my hanging plants.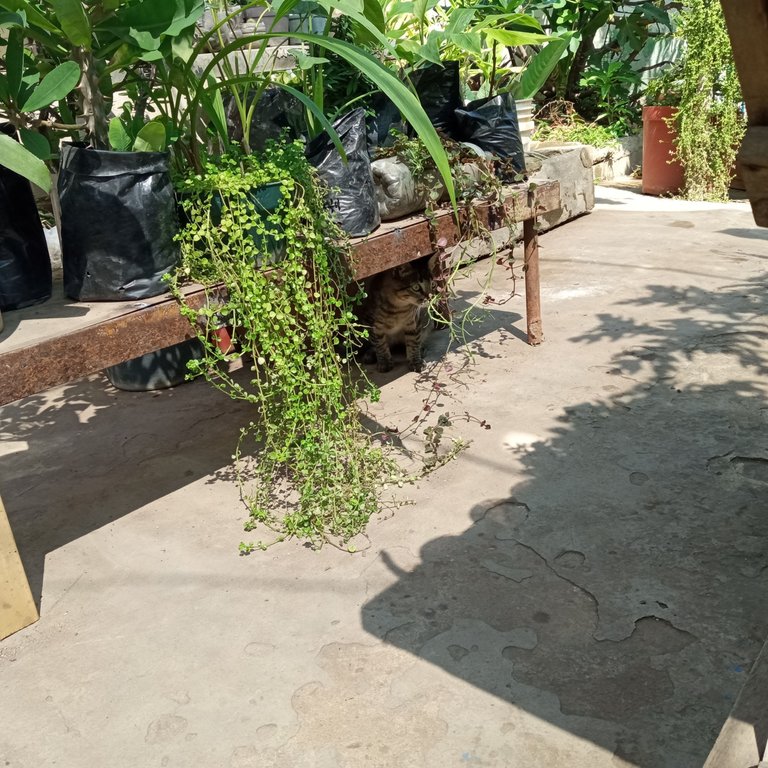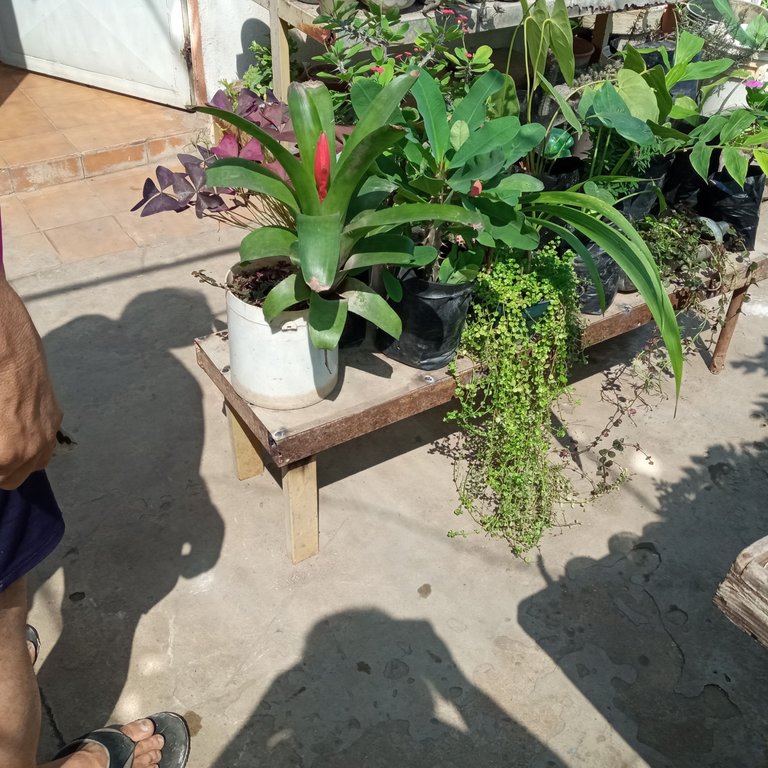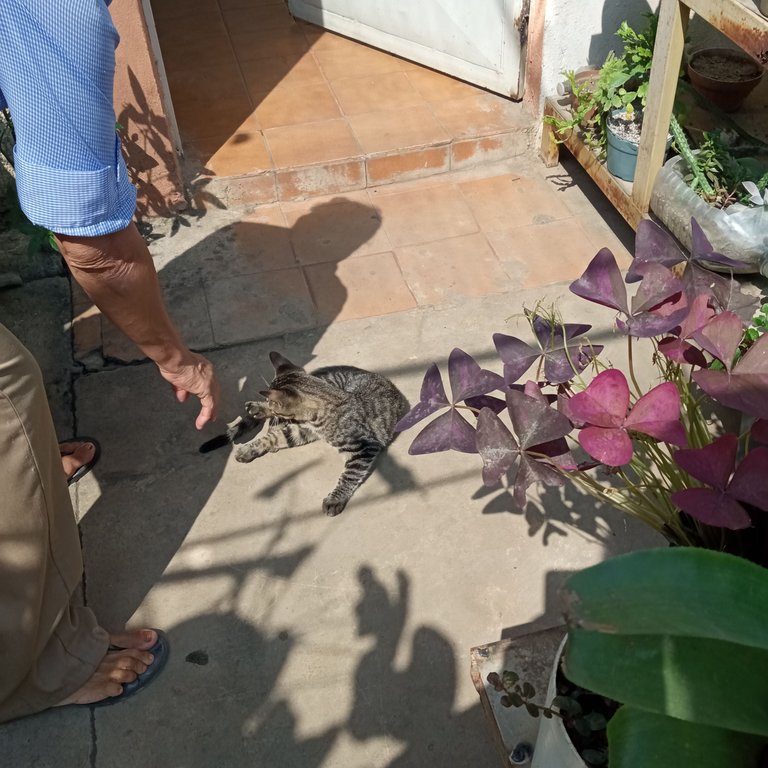 You can see my peppermint plants, an aromatic that is very good for the digestive and respiratory system.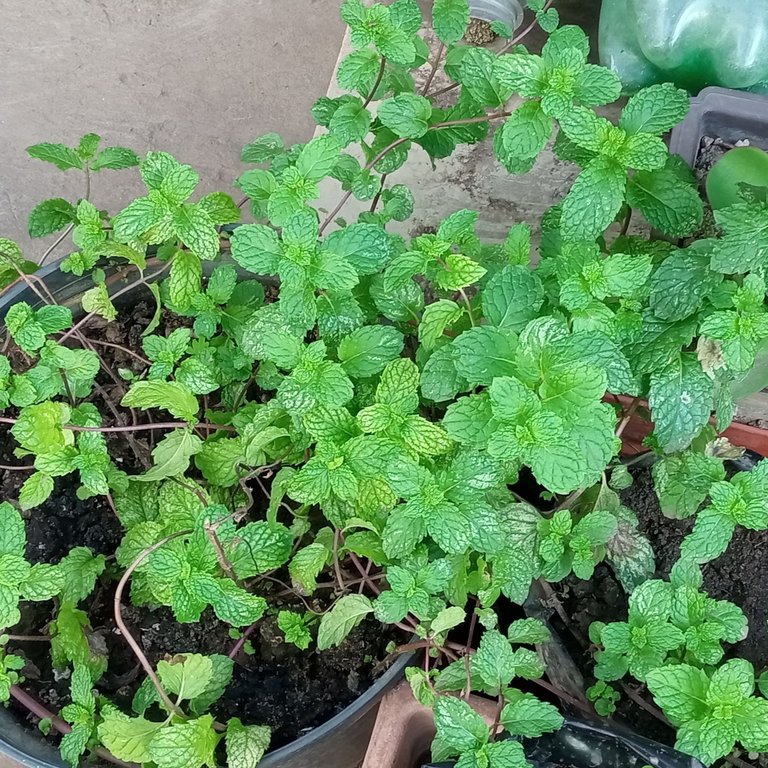 You can also see how the flower of my Bromeliad is peeking out, and the small flowers of my terrestrial orchid. Also the vicarias and corna de Cristo are in bloom.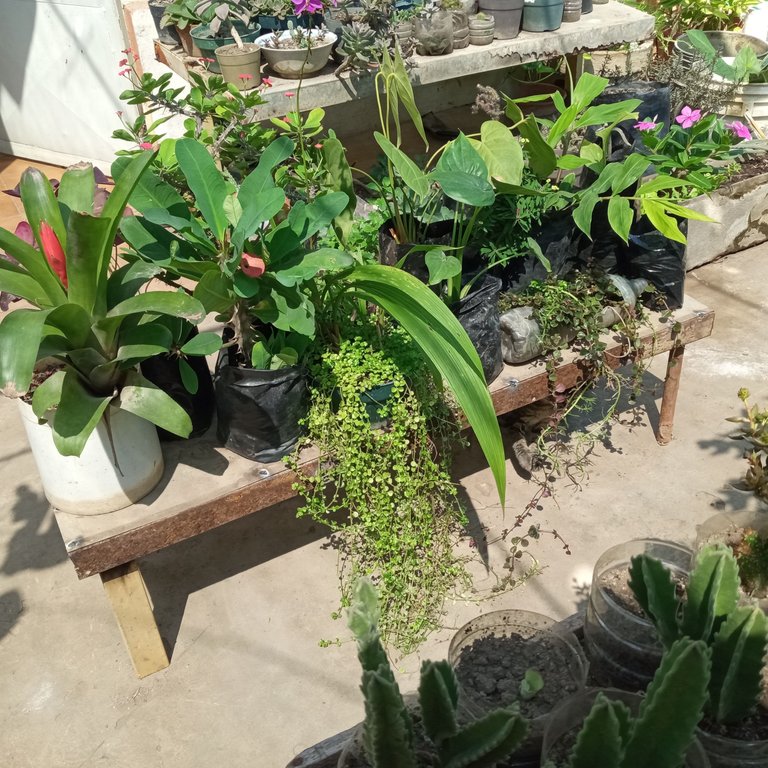 The ginger and turmeric plants, which I transplanted more than 15 days ago, are erect. They willingly accepted their new pot and are already for sale.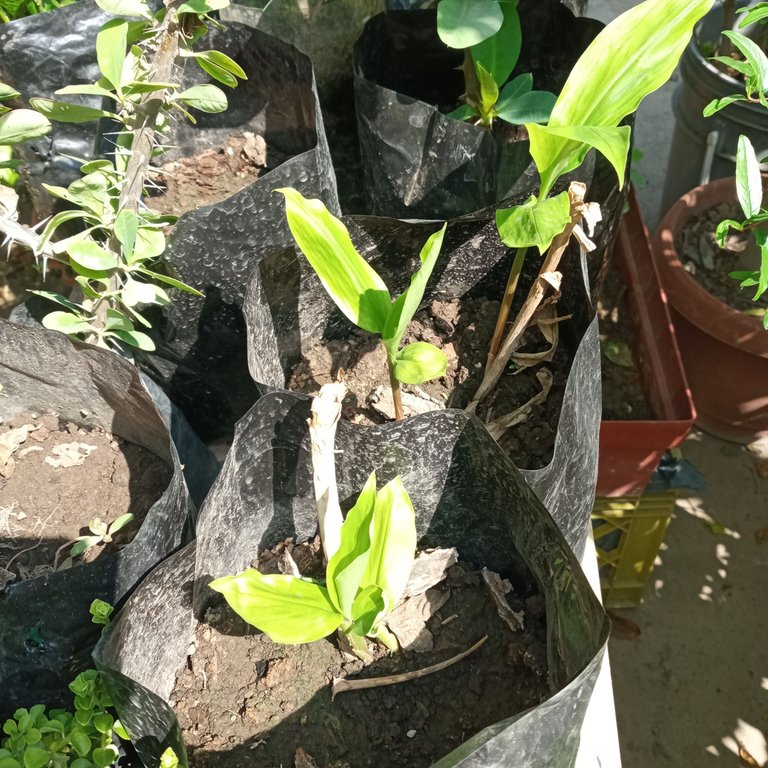 The flowering, colorful leafy, aromatic and fruit plants make very relaxing shades.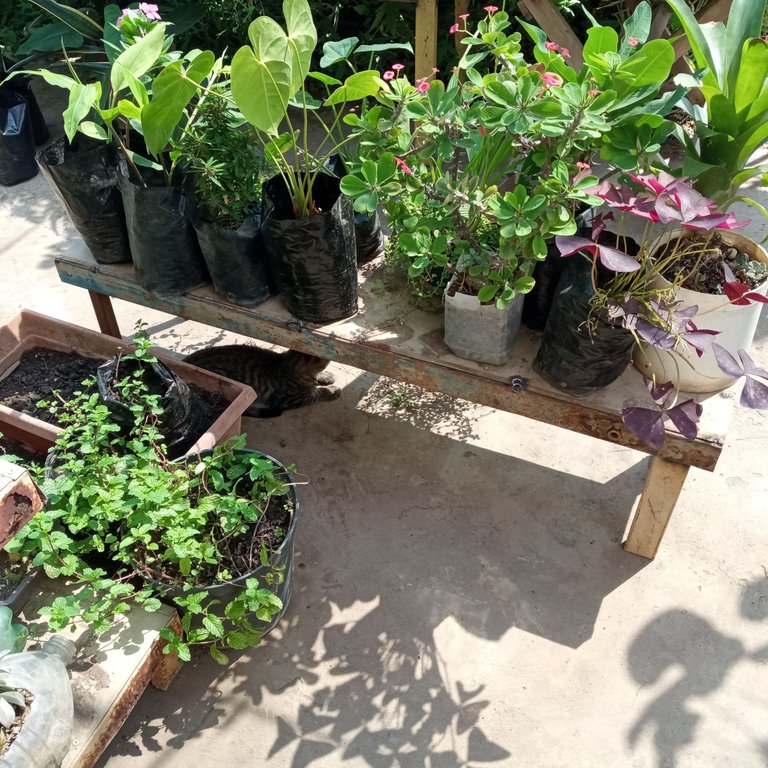 This is the entrance to the plant sale, as you can see that is the shadow of the door facing the street and its shadow.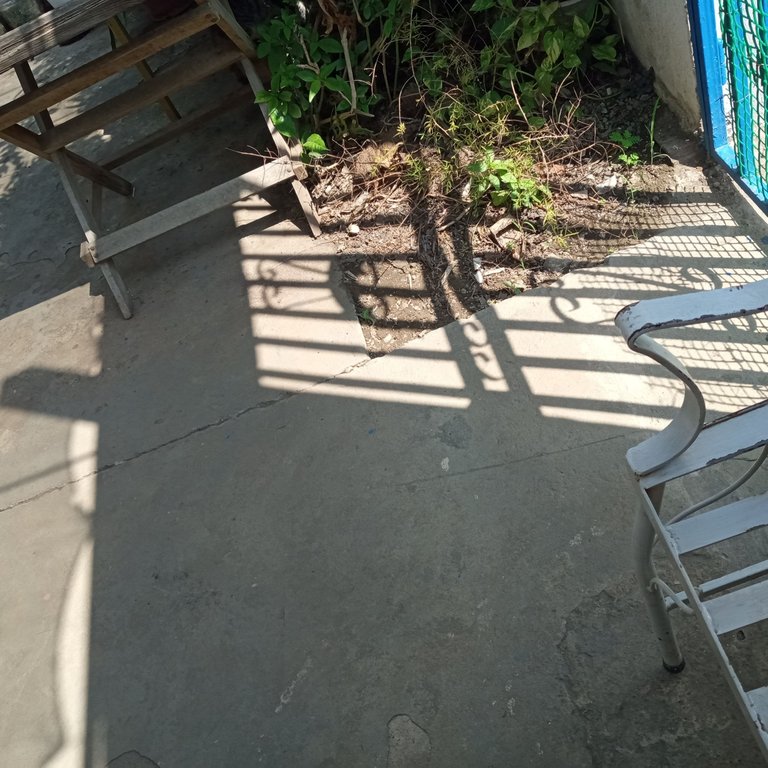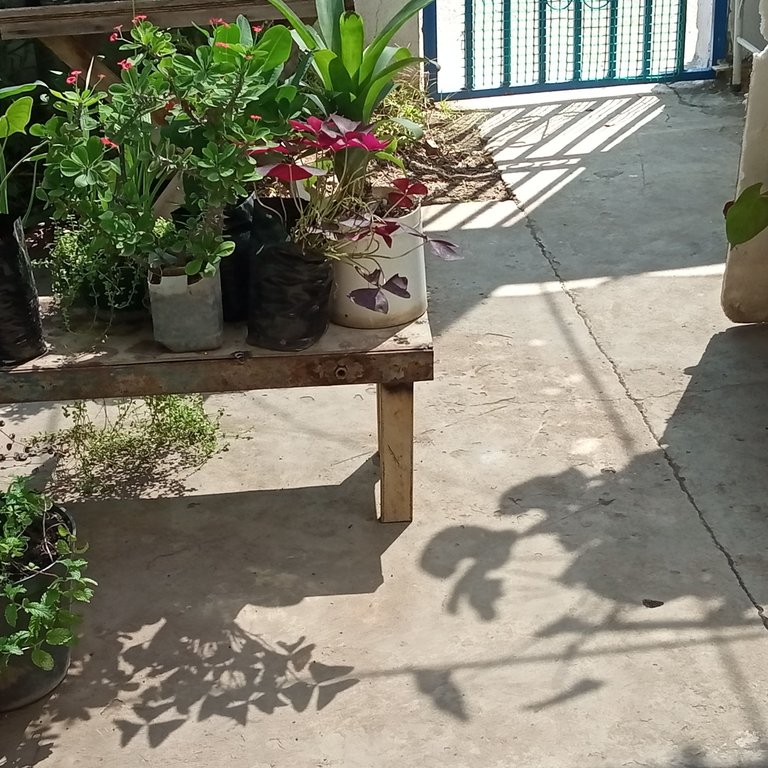 Thank you all for view, comment and voto for my post in this week's shade hunters contest!
If you want to participate read here
I invite the new friend in the community @coquicoin to participate.
All pictures are taken with my Redmi note 9 phone.

---
---