My entry to: The Show Me a Shadow Contest / SMASh - Round 201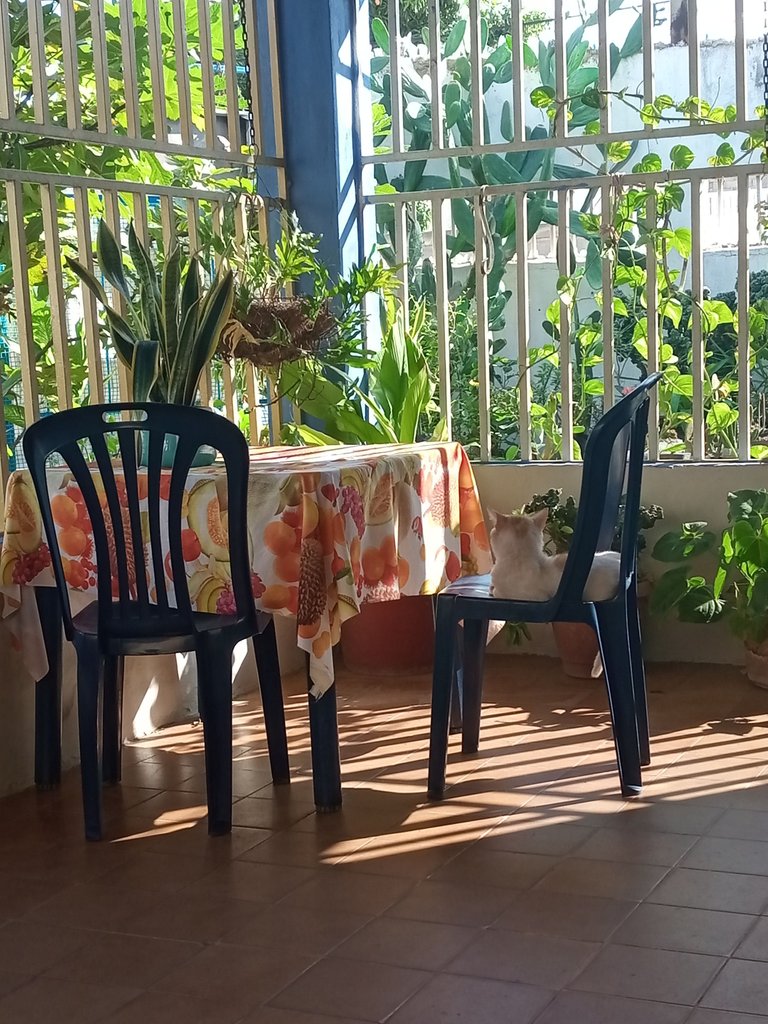 Greetings to the Shadowhunter community contest, hosted by our friend @melinda010100 and with the participation of our dear friend @annephilbrick as contest judge.
This week I bring you the shadow that the sun makes when it penetrates my living room in the garden, it's the place in my house that I prefer in the mornings and evenings, because right here I sit down to have a cup of green tea, coffee or hot chocolate. Sharing with a family member or friend who may be visiting.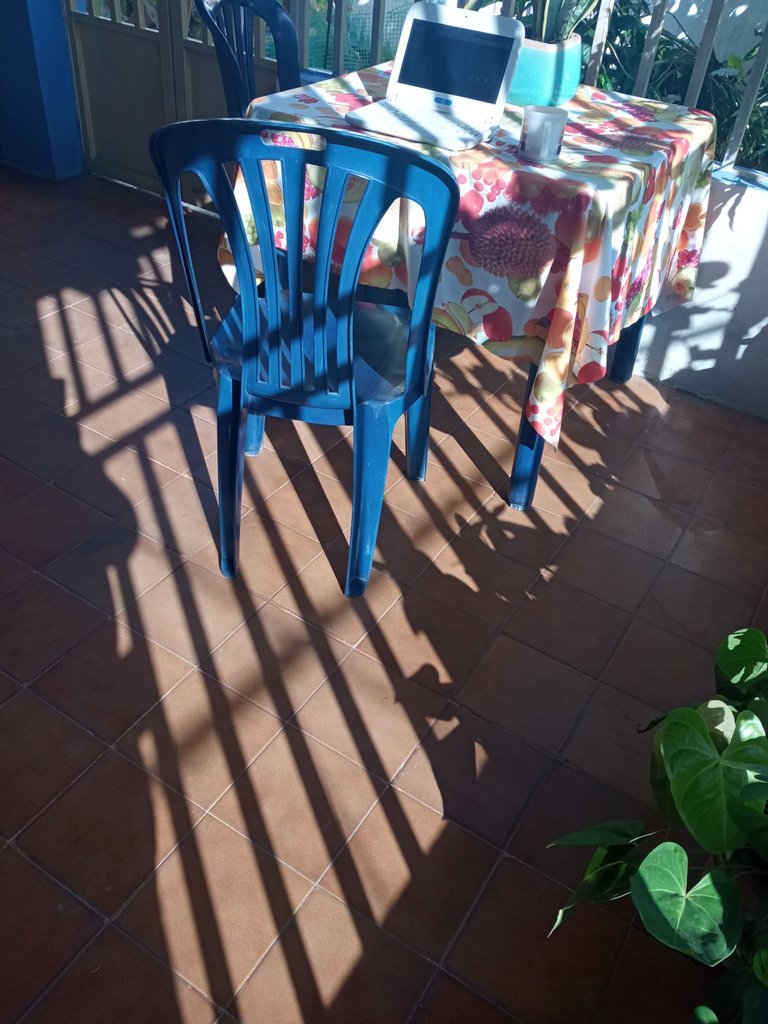 Although we are still in social isolation due to the presence of the Omicron strain, we have more spaced out restrictions. I still avoid going out to crowded places because I am a high risk adult.
But back to the subject of shadows, here I am surrounded by my plants and my beloved cat Copito, my faithful companion for many years. He likes it when I am walking in my garden looking at or taking pictures of my plants, he accompanies me as long as I don't use the hose to water my plants. He has a crippling fear of water.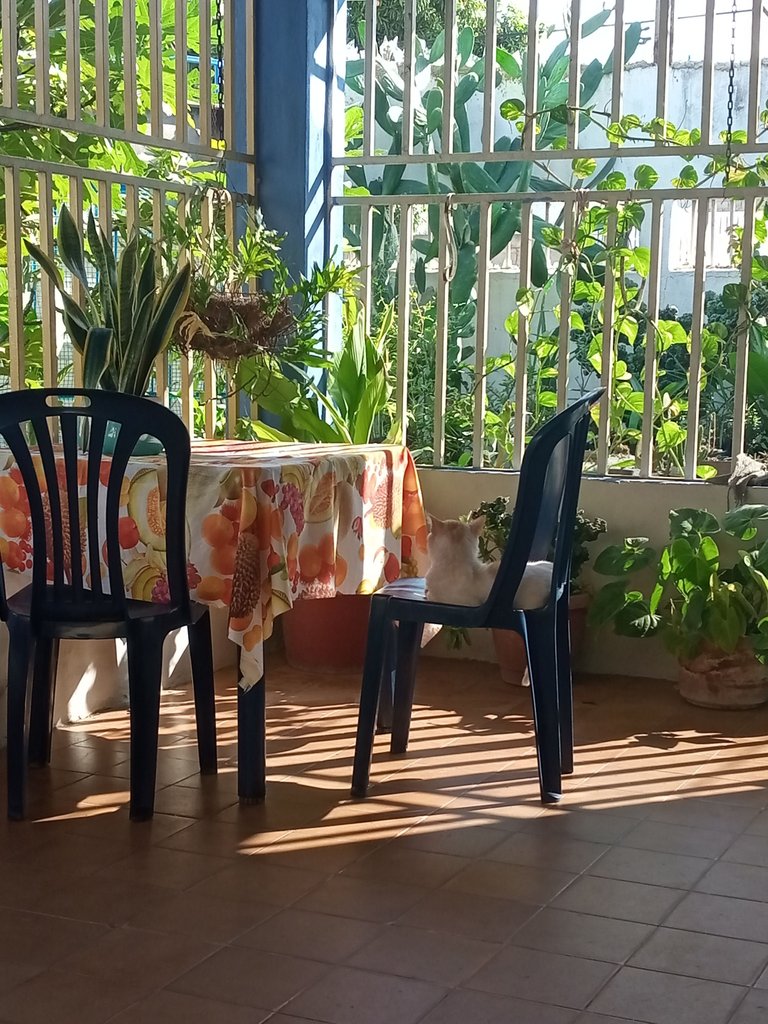 My living room is surrounded by plants on the grates, on the floor and on the tables. I can't stop surrounding myself with plants and when it's time to have a snack I accompany him with my drinks. In some cases who accompanies me is my son.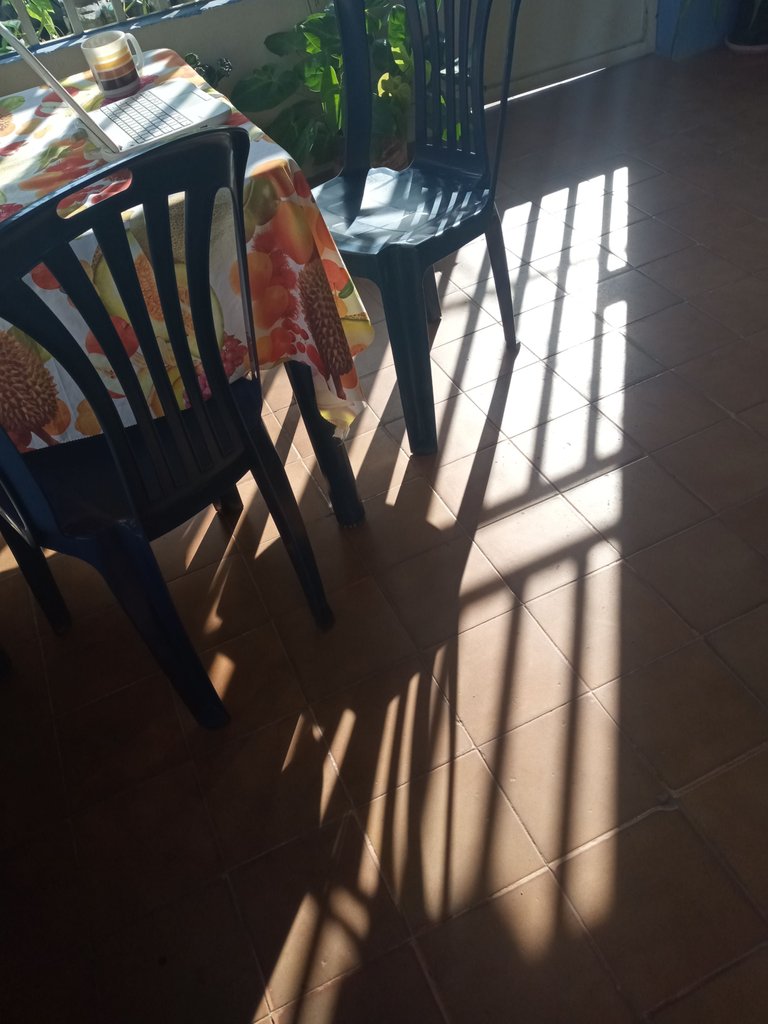 These are all the shadows that I have brought for you today hoping that you like them.
If you want to participate read here
All are photographs of my property.
I'm very sorry that my posts now in this contest don't generate much value but I would like to collaborate to the contest with 10% of what I can get with this post. Please, @melinda010100 can you tell me what I should do for that? Thank you very much.

---
---