The footprint we leave.
We tend to walk through the world thinking that our walk leaves no footprints. We think that we go alone and that we can be as alone as we want and that we don't need second people to get what we want.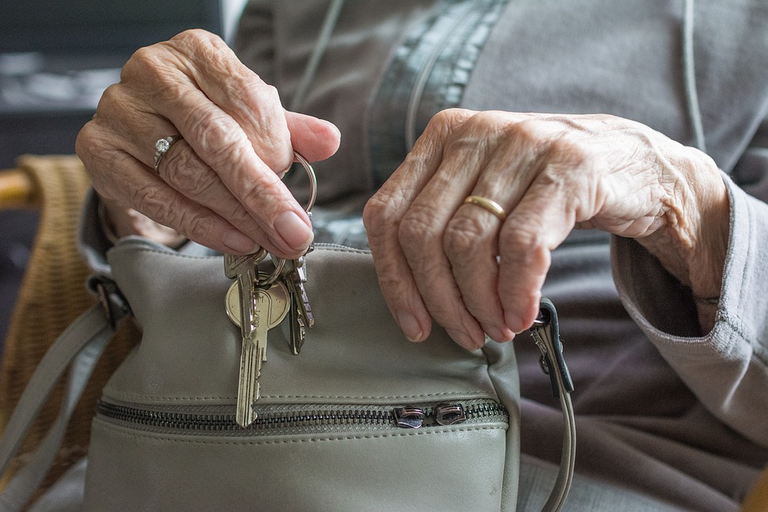 S
It's inevitable that youth brings with it a lot of energy and a lot of thoughts and these make us act in a way that does not seem to affect the world we are in. Many are of the opinion that we come alone and that we leave alone, let me give my opinion on this... we do not come alone.
First of all, we need 2 different people to conceive a new being, to be born a woman may not need anyone to wait for her baby to come out of her womb and when dying I don't think we are alone when we get out of this state and become something else.
I had a lonely life. I thought that the farther away I was from people the better it would be for me since I would not run with the disappointment of a bad friend.
My mother conceived me with someone else but the charm didn't last long and that someone left, then to be born my mother thought it would be enough with her and waited for me alone to be born. There were problems, I could not be born without help and with good luck, someone arrived at the moment when my mother was breathing her last and I still did not.
Someone helped me, then began my journey through a hostile world that does not support people who are different, especially like me, dirty, grotty, without parents of my own but always with some who took advantage of the occasion to take money from the authorities, while I lived off the street.
I didn't make any friends, I couldn't, they all struggled to live the best they could and trampled on me every chance they got. I kept walking alone until one day when I reached my 15th birthday, I saw some boys abusing a grandmother and trying to steal her things. I approached them and actually wanted to take advantage of this situation, but the older lady thought I wanted to help her and gave me her blessing, which made the others try to beat me up thinking I was a friend of the lady.
And that's when my real story began. I gave them as many blows as I could and helped the lady out of convenience. She invited me to her house because she saw my condition, how I looked after the fight. She didn't know that those blows meant nothing but simple scratches on my skin and that the ones that hurt me the most were the scratches on my heart.
The clothes were more than torn but I went into the fight like that, they just pulled a little more here and there and I was a little more uncovered, the lady felt sorry for me. So, when I got to her house, she made me take a shower and then she gave me some clothes to wear and fed me. She gave me her many blessings and asked me to come back anytime. She lived alone and told me that I reminded her of her son who died many years ago.
As time passed and I remembered the lady, I decided to return to her house. She remembered me and brought me in to treat me with affection again and give me her blessing.
We became companions in misfortunes and as she told me her stories of her own misfortunes, I told her mine and she allowed herself to tell me that mine were worse than hers because she had the good fortune to know the love of her parents, the love of her deceased husband and the love of her only son who died in an accident.
I meanwhile told her that my mother was abandoned by her husband who left her pregnant with me and then she died when I was born. I was raised by a neighbor and when she couldn't help me anymore, she left me in an orphanage, but I already had a lot of resentment in my being and I couldn't stand anyone, that's why I was sent back. I didn't want to study and now I just walk the streets begging until I found her.
I swear I only wanted to eat and help those wicked people steal from you, but when you blessed me, I changed sides and joined you. I don't know if you want me to come to your house now or if you will throw me out with what I told you.
To which the lady, with tender eyes, answered me that she would never throw me out on the street because I reminded her of her son and besides, it doesn't matter now how, but I ended up helping her.
She told me that if I did a few jobs at home she would pay for my studies and feed me 3 times a day and I gladly accepted. I started like everyone else in a place for adults who didn't know the difference between round and a circle and little by little I emerged, I only had to walk cats, take them to the vet, cut plants and buy fertilizers and other things for the house. The years passed and we grew up together.
She with me and I with her, she showed me pictures of her family that no longer existed and of her beloved son, who really did bear a resemblance to mine. I showed her the picture of my mother which was all I had. She commented that it was cute and that it reminded her of someone she had seen before, but she didn't know where.
I graduated, yes, I graduated as a computer technician and the older lady was still with me by then, luckily for me. One fine day I wanted to check and look into my and my father's background. I wanted to search, find and get to know him. I started with my mother's marriage certificate and found my father's name, my surprise was that he had the same last name as the lady who accepted me into her life, Nancy Monteros. I continued researching my father's name and found that a man with the same information had died in a tragic accident in a distant place.
This began to intrigue me and I went again to Mrs. Nancy and asked her how her only son had died and she told me how the tragic death of her beloved boy was in another city and that the only thing he left behind was a picture of the one who was his girlfriend and she kept it together with all the things she was given from that fatal day.
Life takes you down mysterious paths to find the tip of your lost head. The photo she kept was my mother's, and the son she loved so much was my father. The one my mother told her neighbors that he had abandoned her with her pregnancy, when one day he went out and never came back.
My father did not abandon us, my father died and I had a grandmother who did not know that her son had married and for some reason did not tell her.
She cried again, one for the memory of her dead son and another for the happiness of knowing that I was her grandson, she at 70 years old was still lucid enough to see in me some of her son's traits.
We do not go through life alone; life lets you weave a web for you to untangle it and I was able to untangle my web and now I enjoy much more the love of this lady who helped me to live without knowing that I was helping her as her true grandson and only descendant.
Thank you for reading and following me. This is another creation of my mind that I want to share with you.
---
---