The girl with the smile… the end
Maybe to others she went unnoticed, but not for me. At lunchtime she never came down, or at least I never saw her eating there again. What happened to the girl with the most beautiful smile in the place?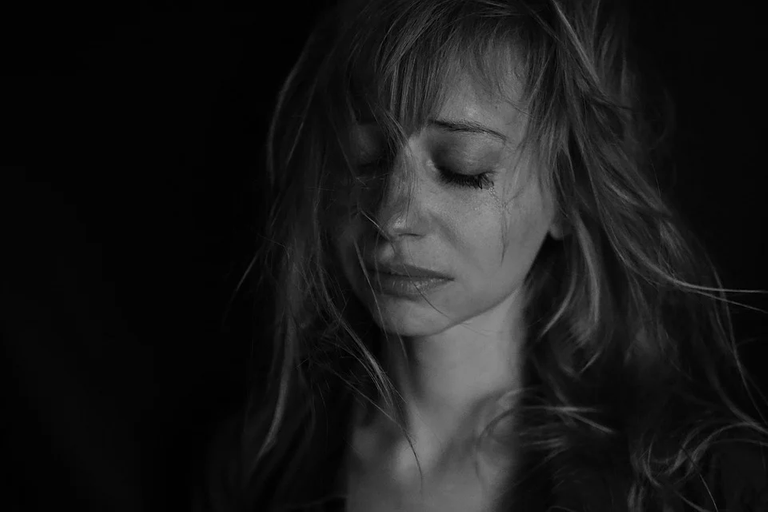 S
Another week went by and the girl was very unwell, she didn't smile and didn't talk to anyone. I had to talk to her, I had to know what was happening to her to try to help her, that's when I saw her leave and intercepted her. She had sunken eyes, it seemed that she did not sleep at all, I said to her...
"Do you remember me?" She said yes, to which I answered...
"Can I walk with you? Or help you with anything? If you need anything please let me know… "
She pushed me aside and ran out to the street. Right there she took a cab and left without a word.
The next morning I found out that someone had jumped off the roof of the building. It can't be, who could do something like that?
I went up to my place and there my colleagues told me who.
"You know who jumped off the roof? The girl with the smile."
No, how could it be? Why? What happened?
"We don't know, we just hear conversations here and there."
And I went to sit at my desk, sad that I couldn't help the girl with her big smile. As I sat down, I saw something on the top drawer of my desk and opened it. Thinking that I had left it open, but I had not. There was a letter there, I opened it and began to read it. It was from the girl with the smile.
"IT friend, I leave you written what happened to me in these weeks. Because you were the only one who approached me to give me your help, but I know that no one can help now.
I came to this building with a thousand dreams, When the boss interviewed me, I thought he was excited about my resume but he was not. Something else caught his eye and I didn't notice, I simply saw the beauty in everyone around me. I left home hoping to help my family, I left the man I would marry waiting back in my hometown and swore to him I would return.
When the boss saw that he had his big chance he took advantage of me. Not only once, but he raped me several times, with the threat that if I said anything it would be worse for me. So, I put up with his behaviour for more than three weeks. I can't take it anymore, I just can't. I am leaving this letter because I know you will know what to do to help me as you promised."
My God!... why would he hurt this innocent girl, that scoundrel, that disgusting man… It's unforgivable. And yes, I know very well what I have to do. I took all my things, put them in a box and left them downstairs in a friend's locker and from there I went with the letter to the police.
It was the most I could do for the smiling girl, to honor her death.

No one knows what goes through an innocent heart that has been vilely outraged. No one can know how much pain a person carries that prevents them from seeking out a friend to talk about their sorrows. We must never forget that there is always someone willing to listen and give a helping hand to the fallen before making a tragic decision.
This dear friends, is a fictitious creation to make us think that when people change their behavior it is because something happens to them and we should not turn our back on them but give them a hand.
Thank you all for your support, votes and comments, I appreciate it.
I'm @gertu from Venezuela to the world.

---
---