The Pumalaca flower.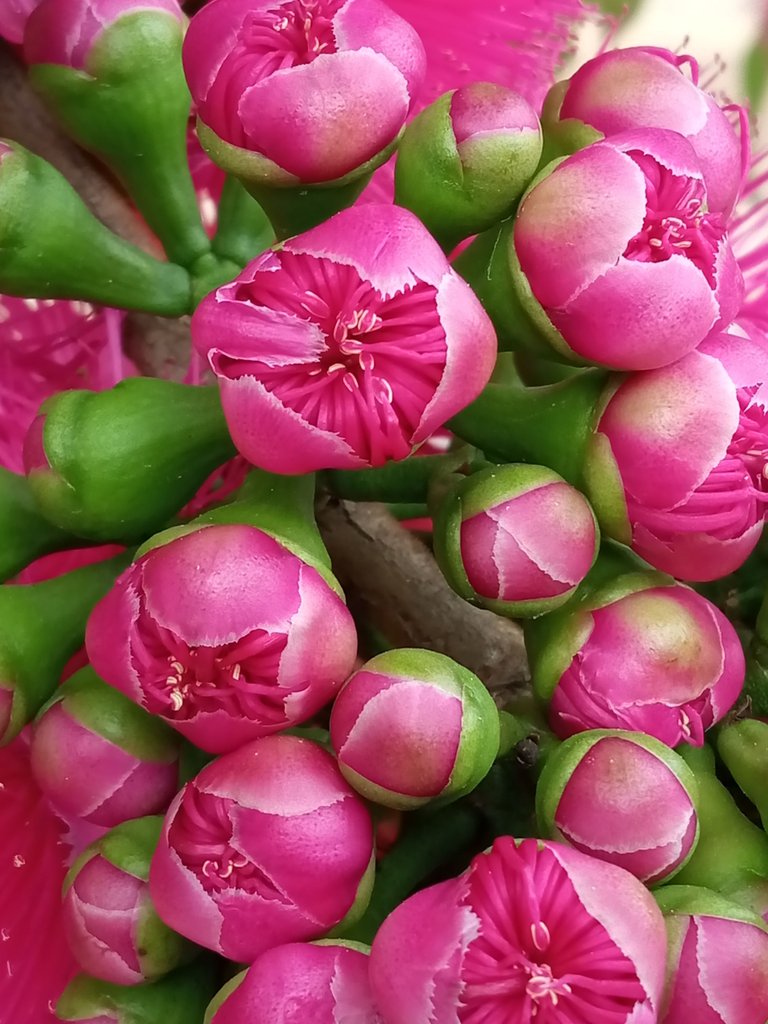 This is the flower of a fruit plant known by the name of Pumalaca. The flower has these thin, red filaments and then they break off and fall to the ground leaving a beautiful red trail.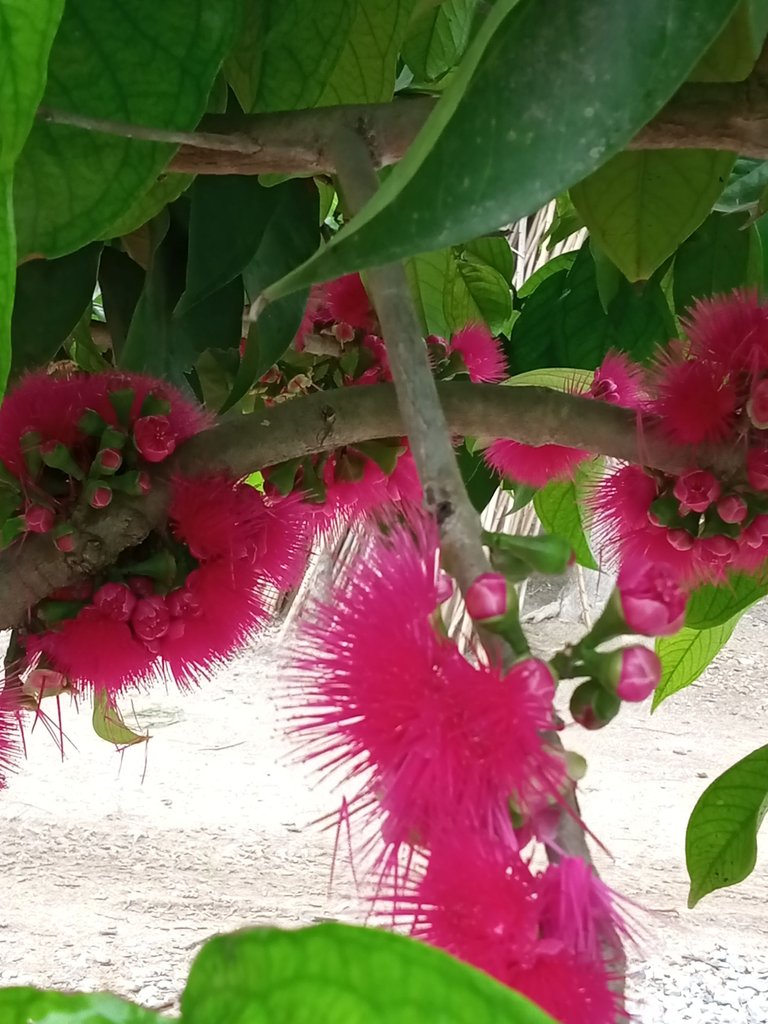 The flower grows in clusters on a stem that the plant detaches from its main stem to show an agglomeration of small round structures and then they grow until they form the fruit that grow in the same way agglomerated like fruits.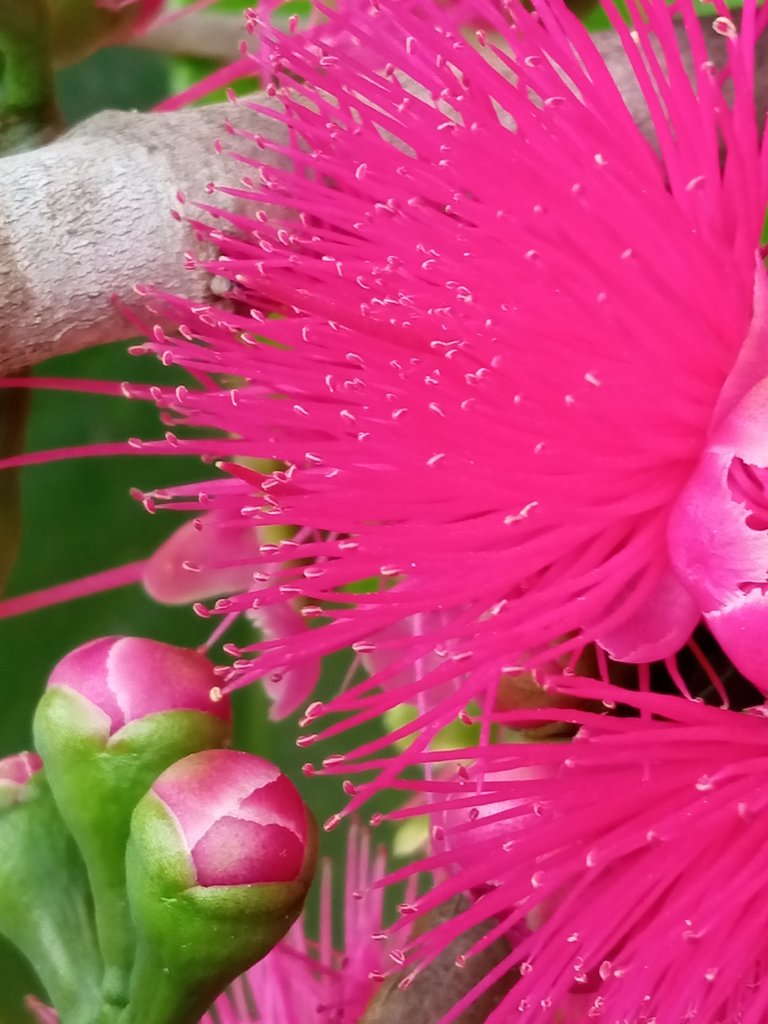 It is a delicious fruit of a red color on the outside and with delicate skin, then inside we find a very white, juicy and sweet pulp with a citrus touch.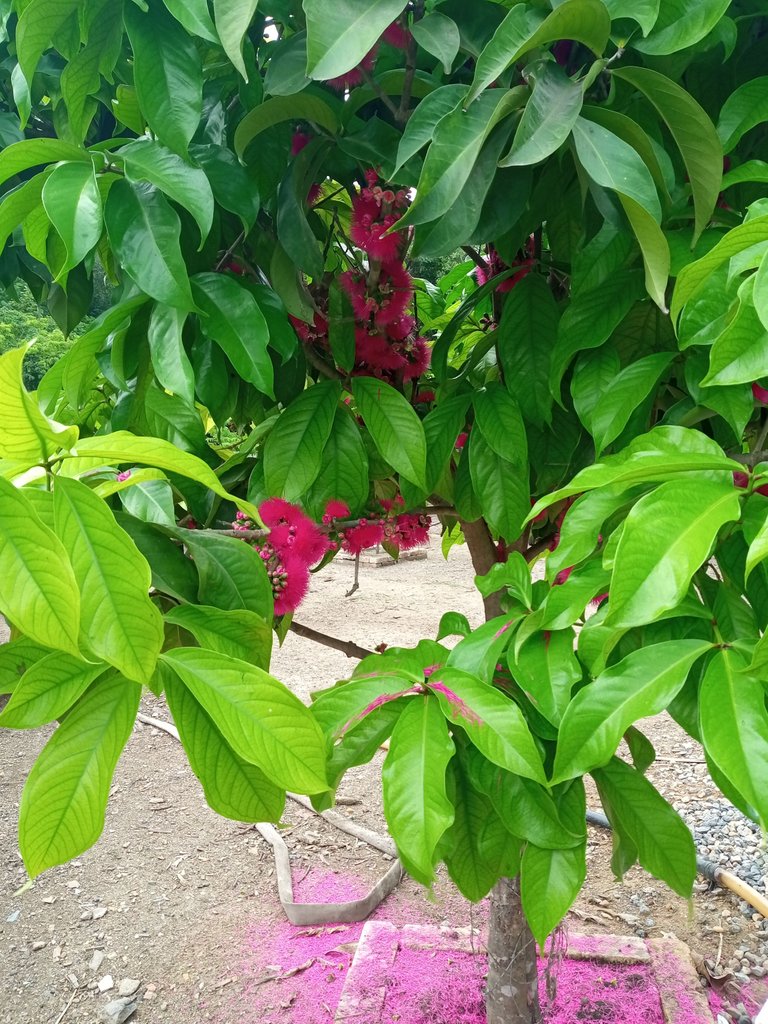 I like the color and the different shapes that the flower obtains in its different evolutionary periods.
The pictures are my property taken with my redmi note 9.
I am @gertu from Venezuela to the world.

---
---