Small steps to become better | Weekly posting #6
Hello everyone !
How are you guys ? I hope you feel great, unfortunately I think I'll be sick soon. I went out for a long walk and got caught by heavy rain, it got me wet that much I was just like fish out of the water.
When I'm typing this post I'm a bit dizzy and got a headache, so I'm sorry if there is any mistakes. I'm not feeling that well as i mentioned earlier.
Okay but enough about me, let's begin. I want to show you my latest art, there will be 2 drawings with 3 parts of process pictured.
Let's start with the void eater
Here we got digital-art form, very pretty in my opinion (as all of them).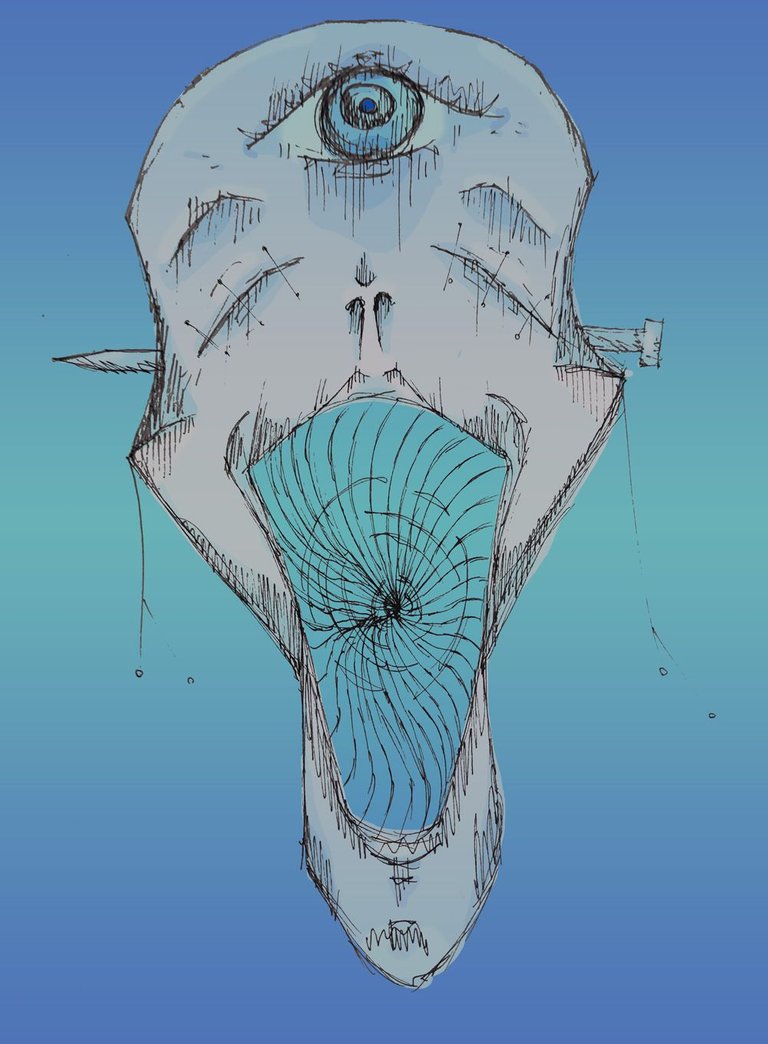 Here's the digital sketch in pure form.

And the orginal sketch from my sketchbook.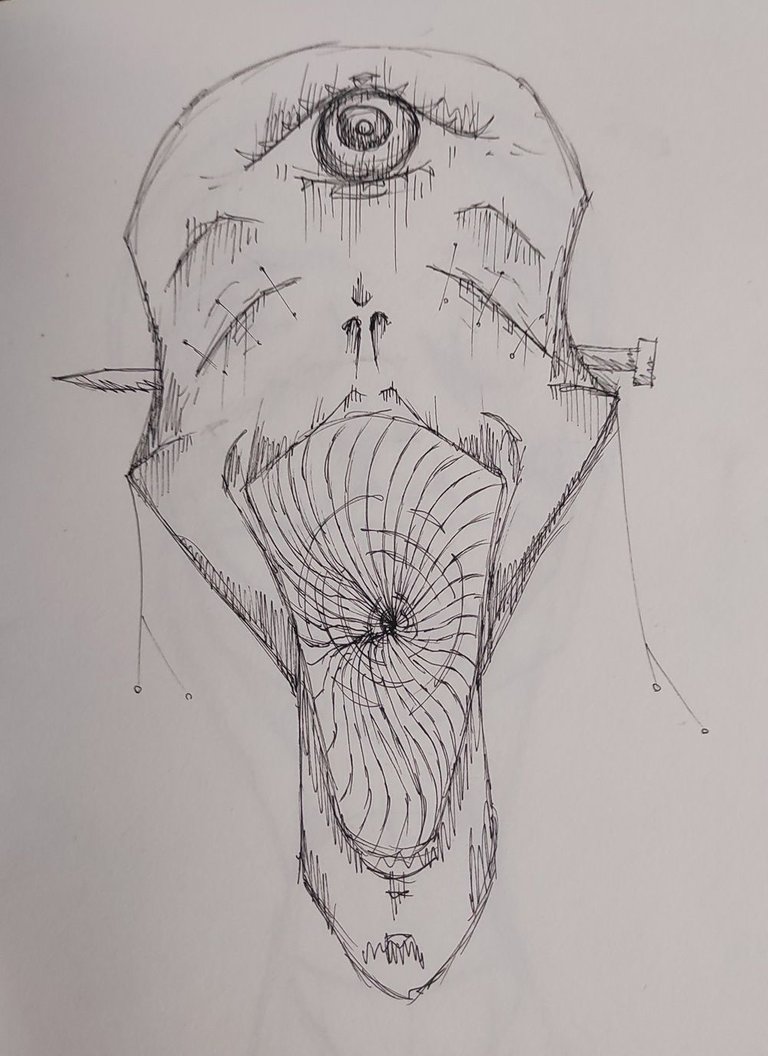 I would love to tell you something about this drawing, there's alot happening here.
For example I really like the motive with stiched eyes and only the third eye opened, such a shame that you can see the future but can't see the present.
I was thinking about changing the color of his mouth but after all I thought to myself, " where would void eater be ? in the void right ?" so I gave his mouth same color as the back because of this void.
I can't really tell what is this nail about haha, I'll let you think about it on your own.
Let's move to the next drawing !
The genesis of this drawing is actually pretty simple, lately I finished "Game of Thrones"(amazing series btw.) and I was absolutely terrified when I saw White-walkers for the first time, and heard their spooky screams.
Let me introduce you to... Frost !
Digital art form.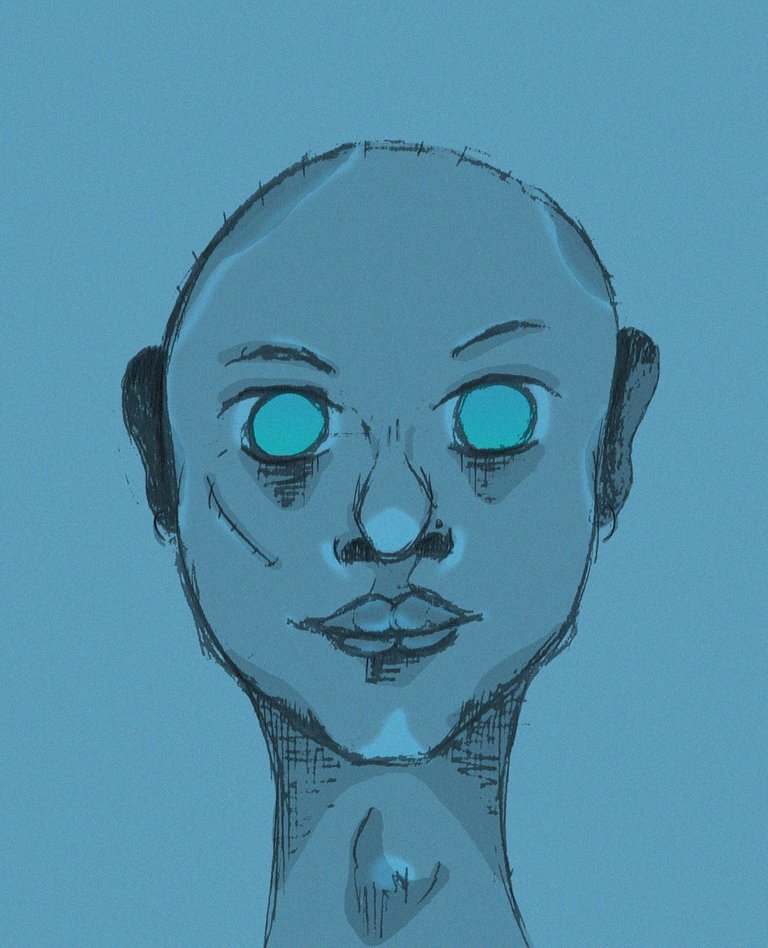 Digital sketch pure form.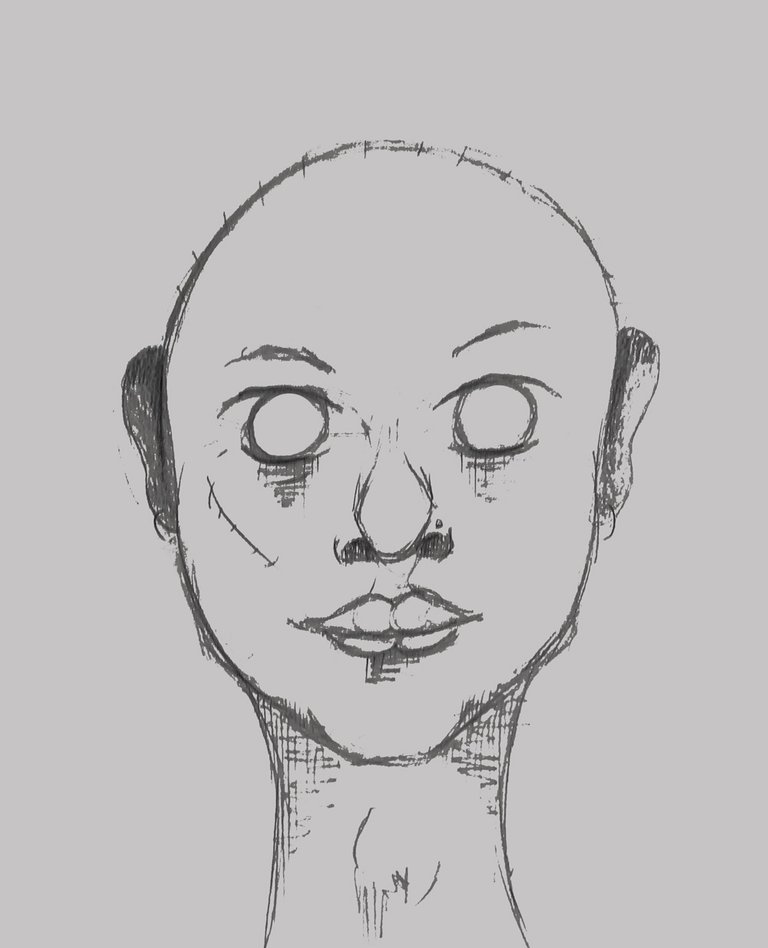 and finally, orginal sketch from my sketchbook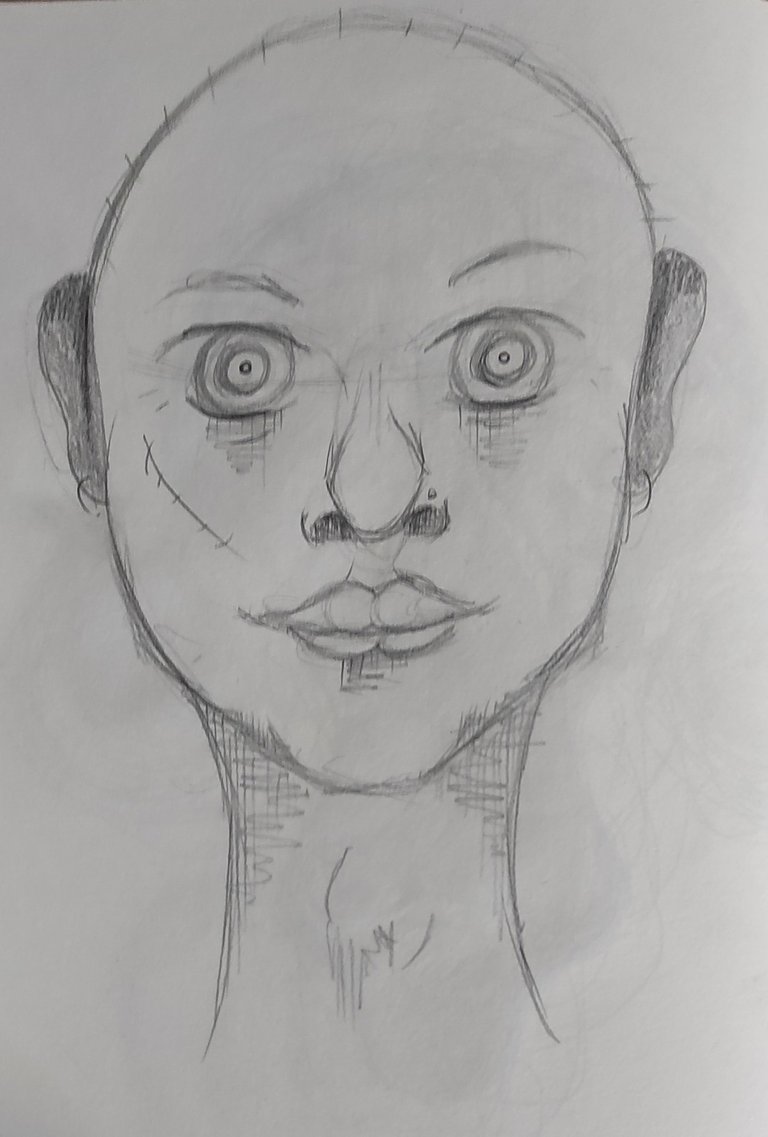 There is nothing much that I can tell you about this drawing, but I tried new thing this time, I hope you noticed the eyes ! Yes I made them using fade efect, I absolutely love the outcome, and I hope you do enjoy it with me guys !
Okay I think that would be all for today, I literally did break a sweat typing post for you guys, I hope you really did enjoyed it.
I would be grateful if you'd leave a comment down below with your opinion about my art or chose color for next drawing... thanks ! :)
I'll grab myself some drugs ( i mean painkillers, not cocaine ) and get some rest, but as to you I recommend grabing a beer/book or go for a walk, actually anything you like, and enjoy it for your own sake.
Have a great day, and I hope to see you soon guys.
BYE!
---
---