The House of Lockwood
Hi experience seekers
Woah we did a fun thing last week in London UK
I'm not proving very consistent on here!
so thought I'd throw this out there.
A handful of nice immersive performers, a great costume designer, me and some creative ideas got together to entertain an audience of excited TV folk for the launch of a British TV series for teens.
Perfect storm of perfection for me:
Spooky
Magicky
Dystopian Parallel universe
Teen TV
tick tick tick tick
It was the launch of Netflix's Lockwood and Co TV series - which is about *an alternative London where a ghost problem has been emerging and increasing for 50 years. The only people that can actually see ghosts are kids and teens and on top of that the 'visitors' are really pretty deadly and pissed off most of the time. The problem seems spookily manufactured and has arrested most other technological advances since the 60s- so no mobile phones, no internet, no hive and cetera and cetera.
Julie Landau's design shown here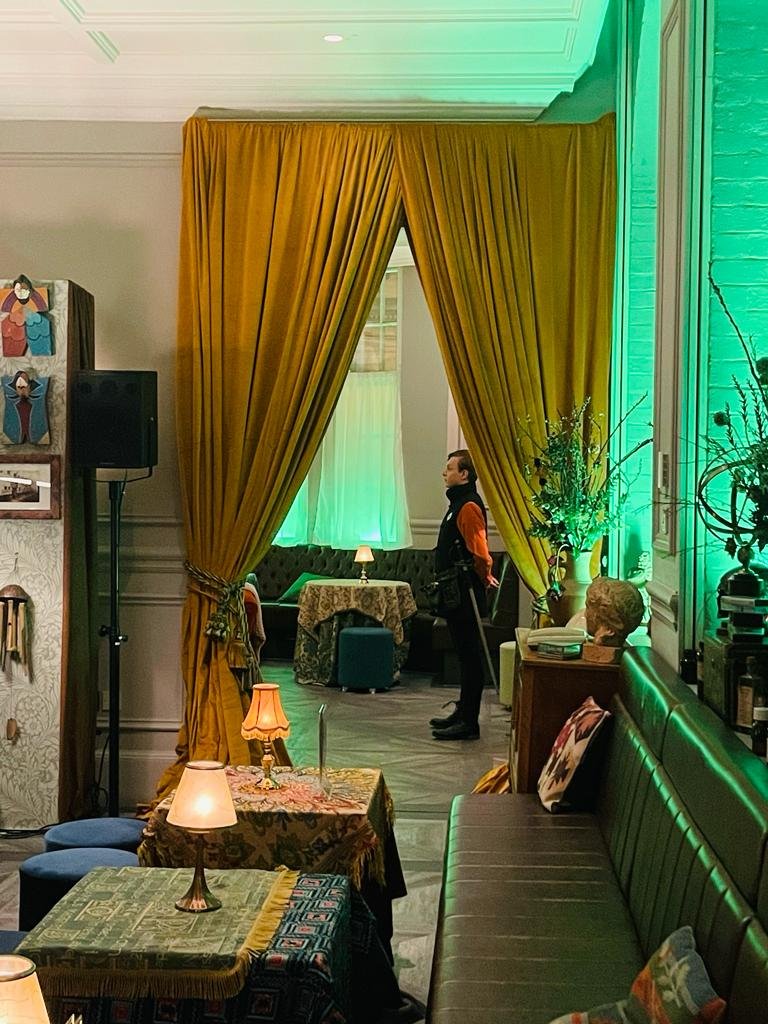 Jonathan Stroud has written a whole series of these books- I just read the first one but chugging through the rest of them is on my list of stuff to do- oooo I do love a ghosty mystery. We loved Jonathan Stroud- he laughed at our jokes, played our stupid games and embraced the conceit wholeheartedly.
Anyway we were working for a lovely bunch of people called **Jubba **who I've always enjoyed creating for, and with.
We did it at a hotel that used to be the Shoreditch Courthouse- Courthouse Hotel Shoreditch
Its still got some of the original cells an' everything- which we put some spooky audio into.
Then we shut people in darkened cells and took them through ridiculous training exercises which Danny Millar had written. They were almost impossible to rehearse as we all just kept corpsing (no pun intended). -for those from a less luvvie-theatrical background: 'corpsing' is what actors call laughing when you shouldn't in a performance. as in the dead body is seen to laugh, which apparently is not correct. (apologies for mansplaining for those that already know that term).
Anyway, the corpsing was actually mostly me, I was the worst offender.
Sometimes I just shoved folks into the darkened cell alone to listen to the creepy whispering as part of their training and there was also much hustling of unwitting guests into a scare photo booth to make them jump.
Here's Lewis rehearsing it, the camera has not got his scariest side here - smiling angelically from ear to ear and with his veil plonked on like a comedy hat at this point.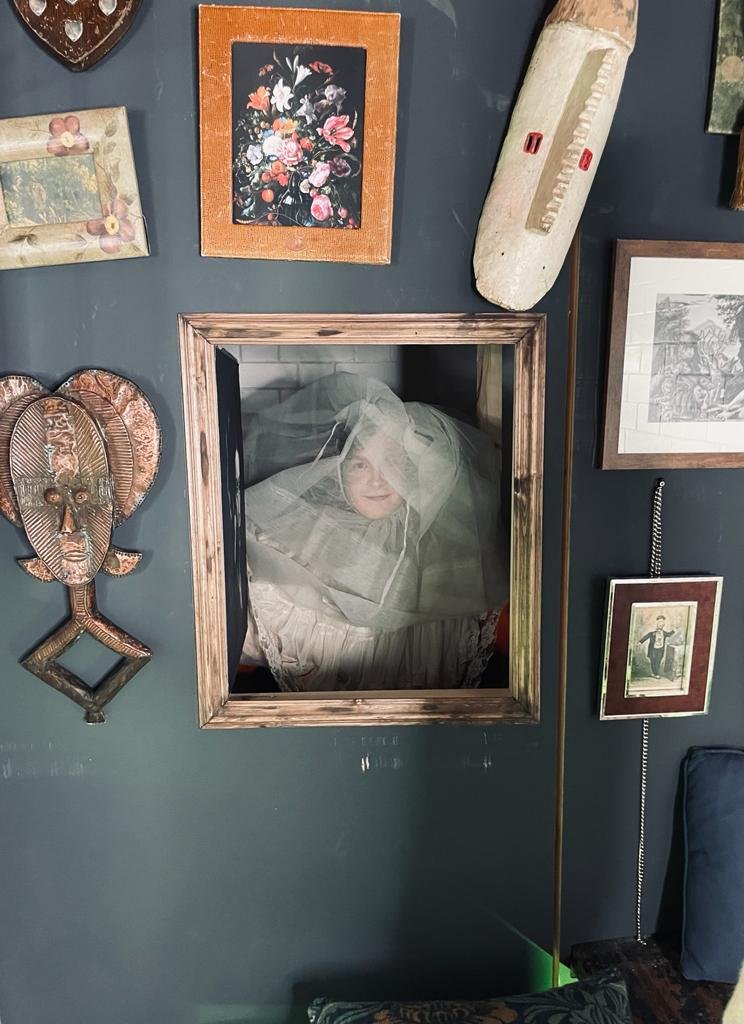 Anyway
The show was
Conceived by Kate Hargreaves-
seen here trying to test Julie Landau's scare booth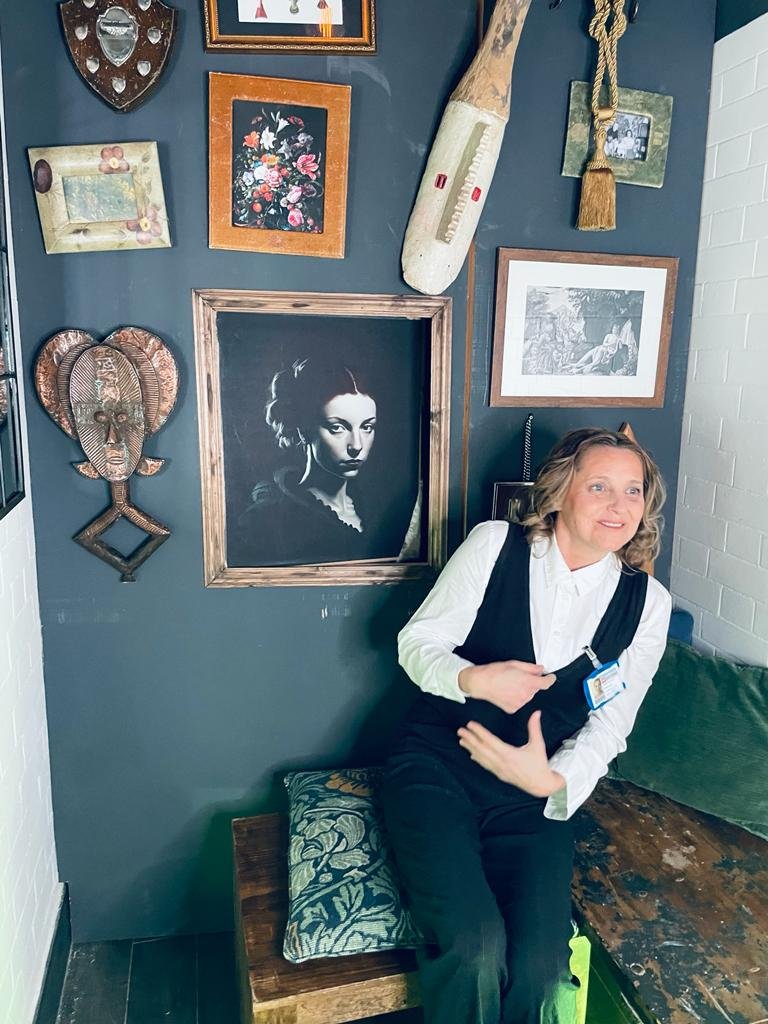 The spaces were designed and dressed by Julie Belinda Landau and her team for Jubba- she's great and we're really enjoying designing with her on an upcoming do of Gideon's soon.
Our favourite costume designer Alice Lessing created the costumes with some help from Kate Hargreaves
and it was all expertly performed by the incredibly funny Daniel Martin slash Danny Millar, Gideon Reeling stalwarts Kate Ashcroft and the hilarious Matthew Blake, amazing newbie Melaina Pecorini and the lovely Lewis Miles (Lewis's I am the Bomb ) and with the ever brilliant Hetty Burton event managing it and the wonderful Paul Rogers creating the Hair and Make Up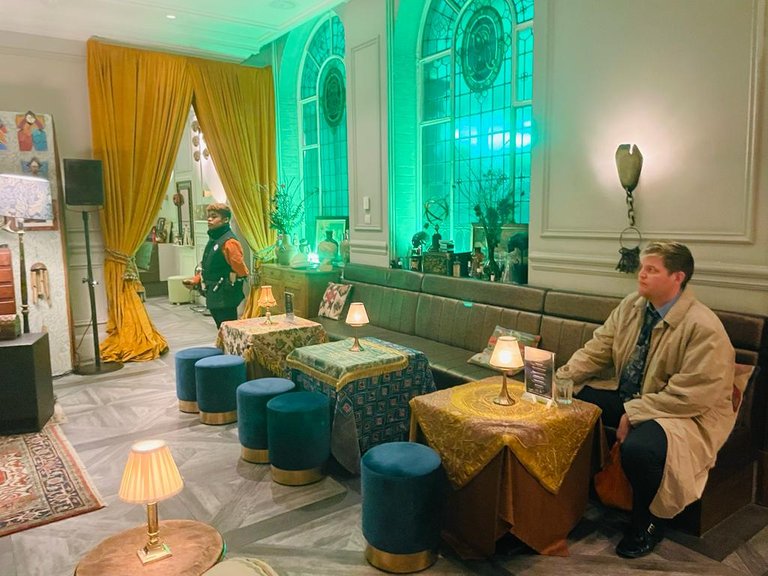 Love and kippers and wishing you play
www.gideonreeling.co.uk
please excuse any erroneous random letters in here- Ive tried to check through but the bloody cat keeps walking on my keyboard .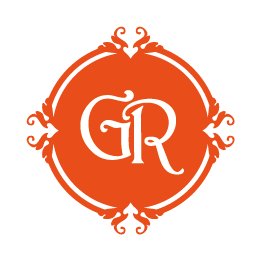 ---
---