Chicken Sandwich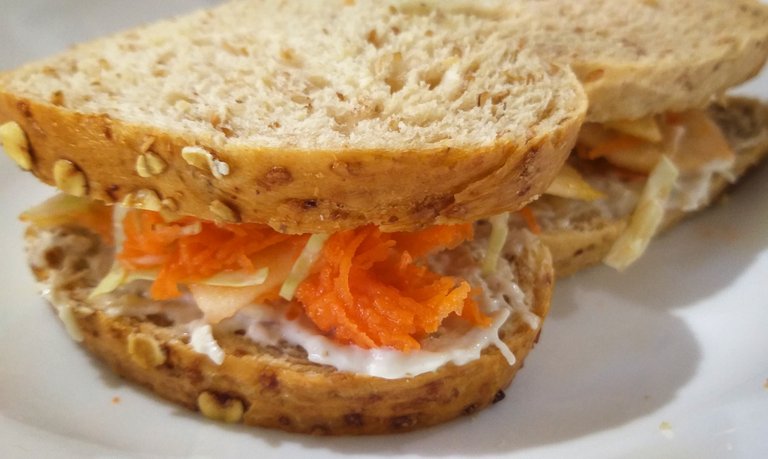 For today's breakfast, I want something light, because I feel that I'm still full from last night's overeating. Hahaha! My Mom bought wheat bread a day before, and I feel like I prefer bread this time. (I'm a rice person. Three times a day. But today is an exemption.)
I want some chicken sandwich for my breakfast today. Here's how I prepared it:
Ingredients:
1 pc chicken breast fillet, boiled, then shredded
4 tbsps mayonnaise
A pinch of salt, sugar, pepper
1 diced onions
Toppings (optional):
Sliced apples
Grated carrots
Sliced cabbage
Sliced tomato
Sliced cucumber
Instruction: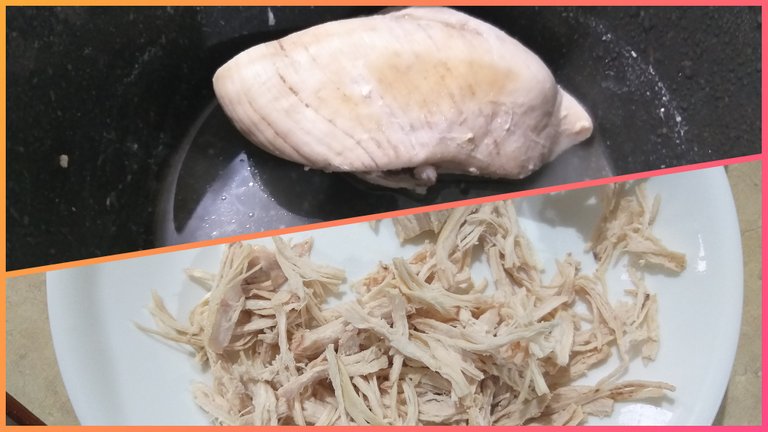 Boil the chicken breast. Let it cool and then shred it.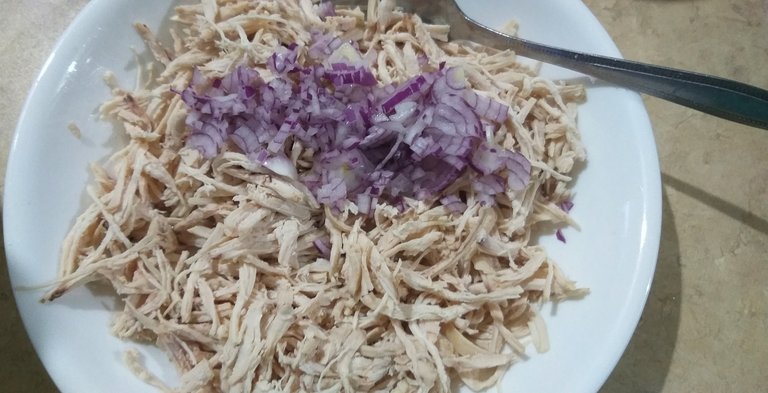 Combine the shreded chicken, diced onions and mayonnaise in a bowl. Add a pinch of salt, sugar and pepper to taste.

That's it! I have my homemade chicken sandwich spread!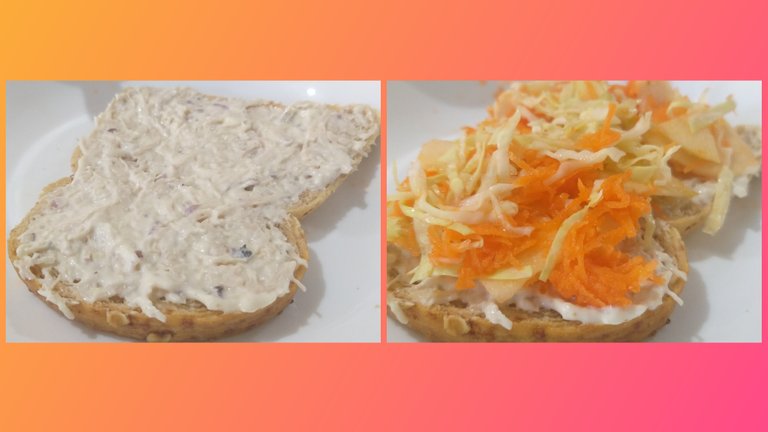 I then spread it evenly in my wheat bread, then I add some sliced apples, grated carrots, sliced cabbage, sliced tomato, and sliced cucumber as my toppings. It looks so yummy! Can't wait to take a bite!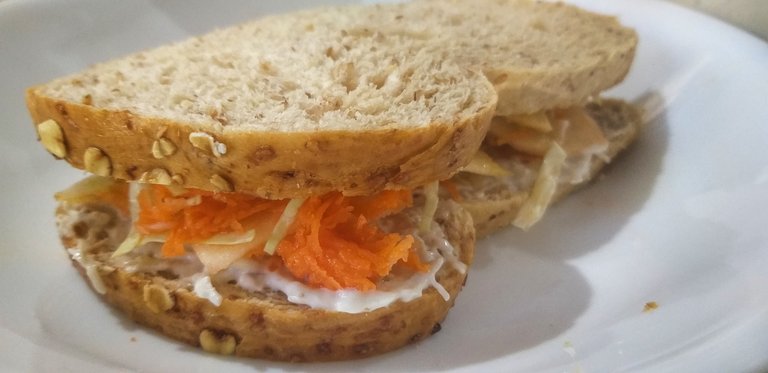 Bon apetit! 😋


---
---