Flower For You | Peanut Man | Qurator's Monday Mission
This Qurator's Monday Mission not only awakened my creativity but also the romantic side of me. Hahaha! As you can see, my imagination brings me to this.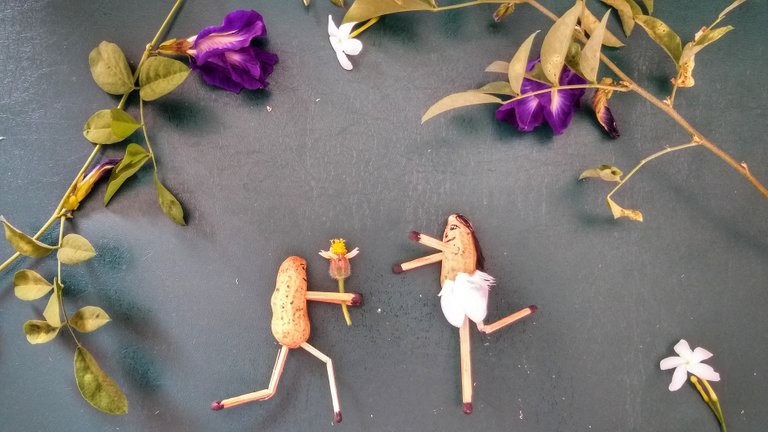 The mission originally wants us to make a chestnut man, but since chestnut is not available in other parts of the world, like the tropics, we are given a leeway to use any nut there is. Hence, I used peanuts.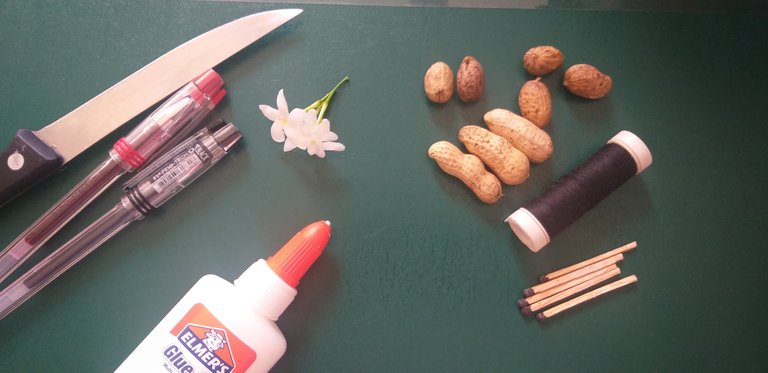 I like to make a story of my peanut man, but I also like it to be romantic. There we're many ideas, complex and odd, that popped into my mind, but I settled to this because it's doable for me.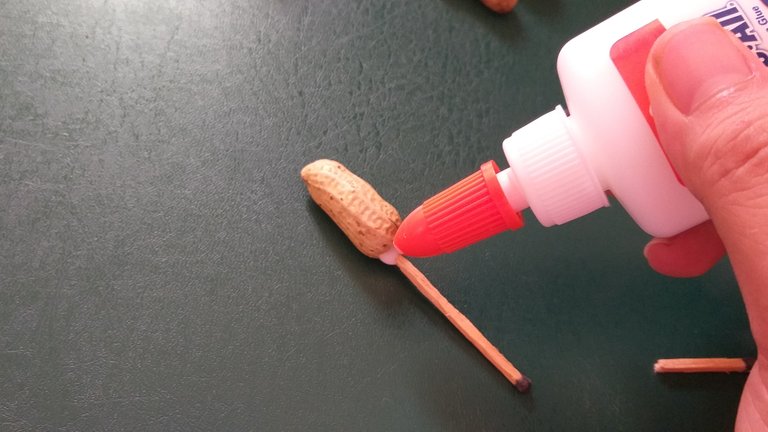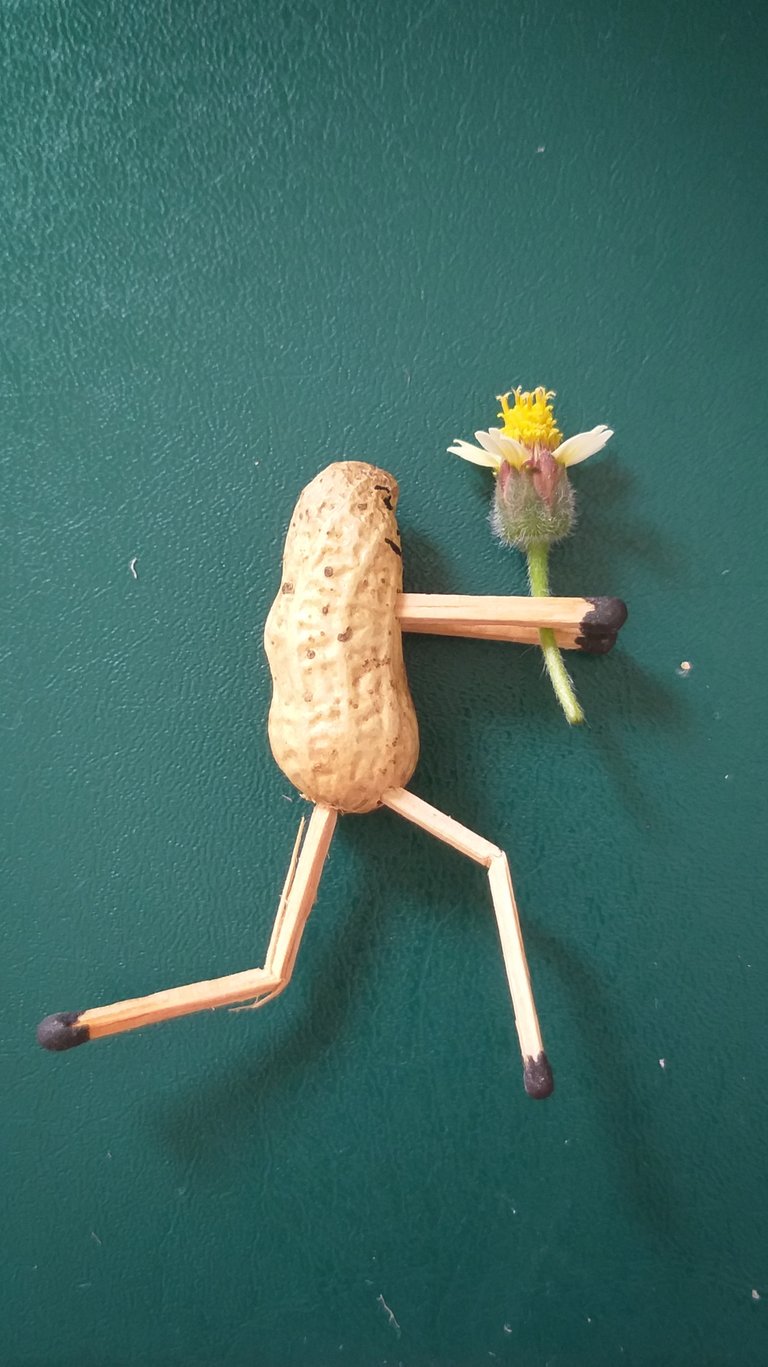 I started making a "down on bended knee" kind of a man, because I think that it would be a challenge. I cut the match at first, but then I had a hard time sticking it together. So I tried bending it with my hands instead, and it worked, though not exactly how I imagined it to be.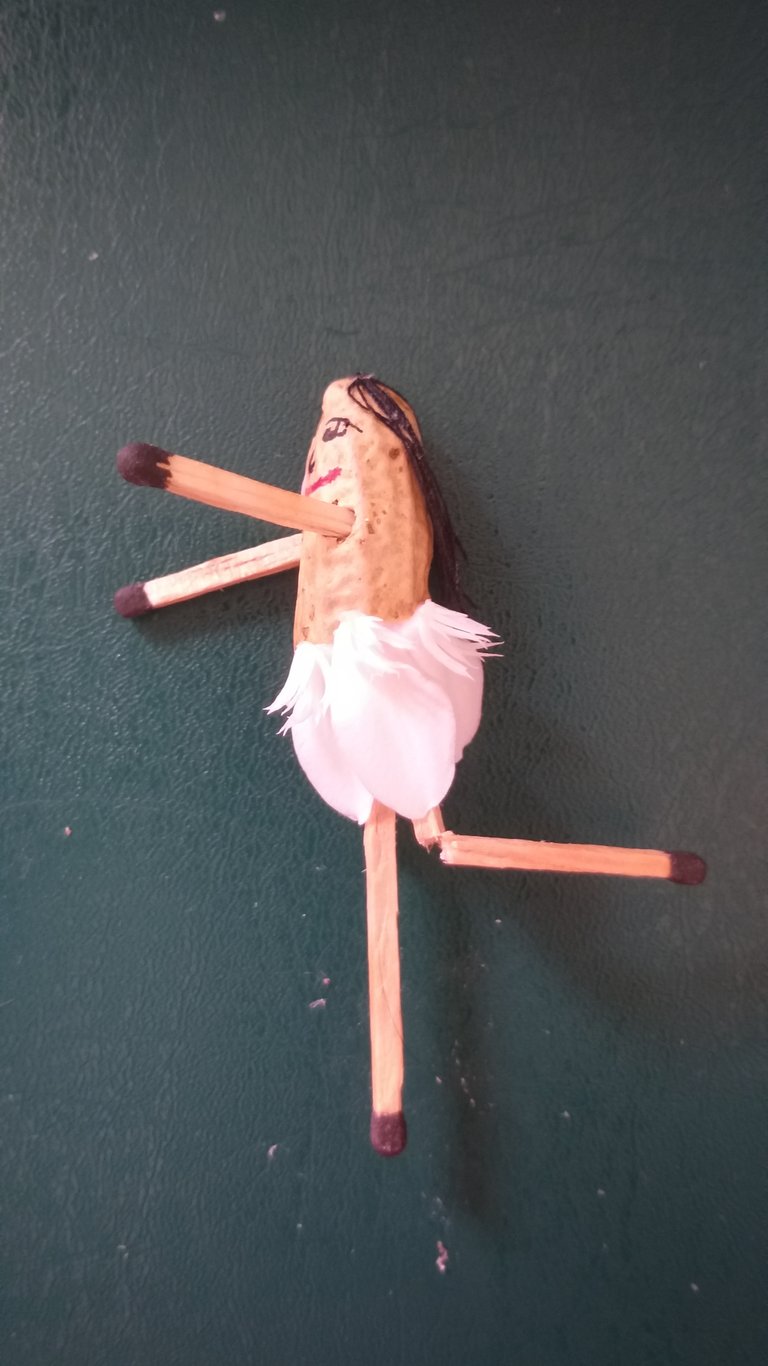 Then I worked with the woman, with one foot bent because of excitement. I also made a hair for her, using black thread. Then I made a skirt. I really want to use peanut shells for it but it didn't work. So I opt using petals instead.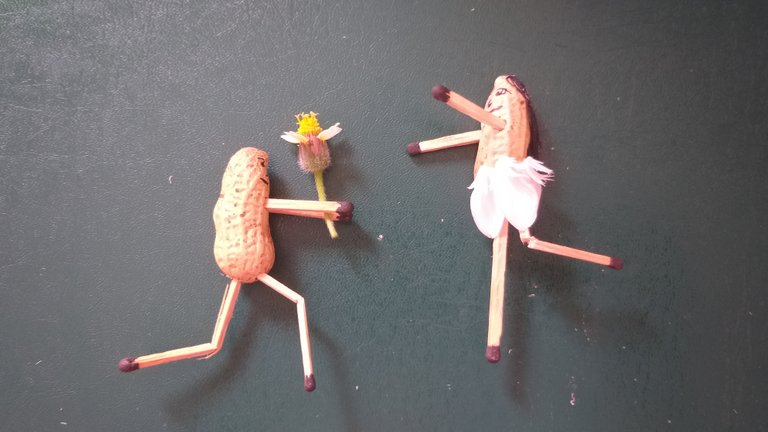 There, on bended knee, the peanut man said: "Flower for you."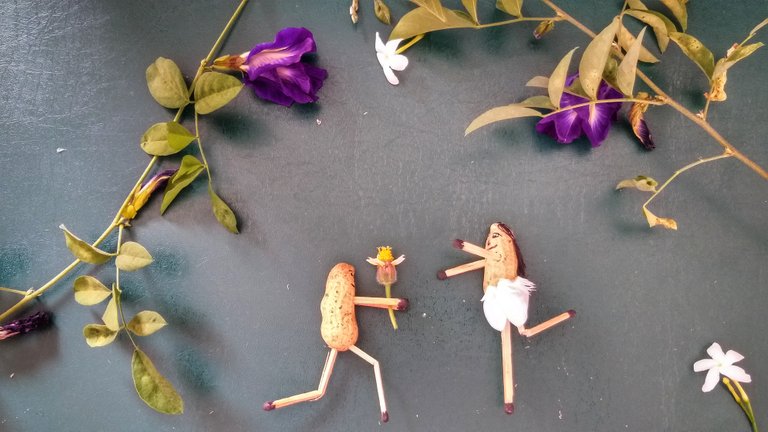 This is an entry to Qurator's Monday Mission | Chestnut Man by @qurator


---
---