Report is out
Hey guys
The report is out !!
As predicted headline came in hot due to less help from the energy sector so no surprises there.
BUT I did think we would see CORE coming down and we didn't get it. Shelter costs are mainly to blame here and also transportation services. Other elements like apparel showing declines as inventories are sold off.
All in all this is a decent report when you exclude shelter and food… Shelter makes up a huge part of the CORE CPI and the data tends to lag.
SPX 3500 is the bottom of my range here so lets see if it holds. As mentioned in the previous post give the market some time to digest the data and see what we get.
This does dampen the odds of a bullshit rally that I was expecting to get into month end before a further downside Now its prudent to wait for the standard overshort mechanics to come into play before the next bear market rally.
Btc dumped today and the Alts got rekt ! I thing we need the weekend to pass in order to have a clear image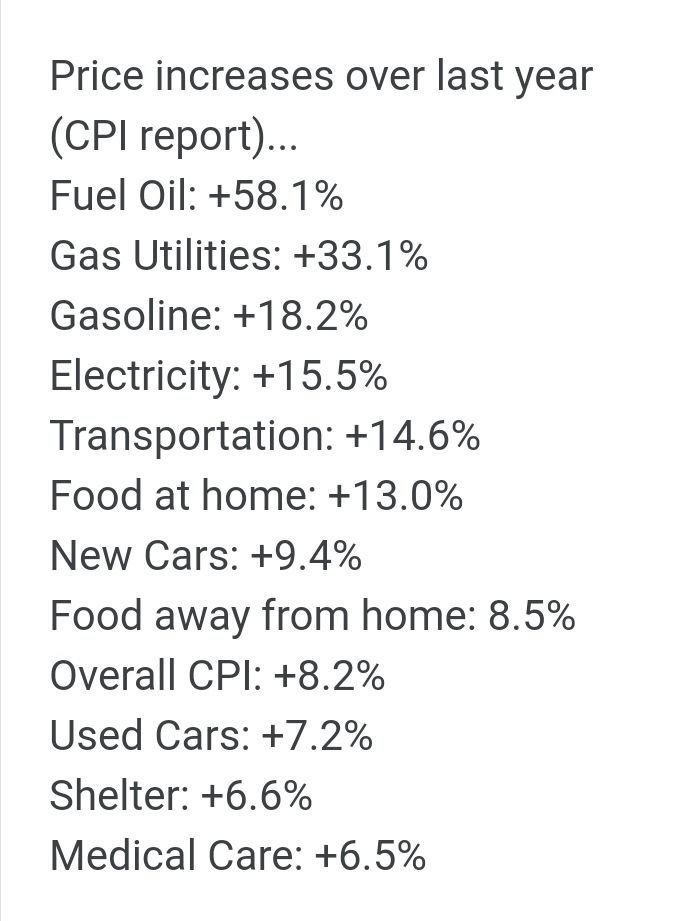 ---
---