Focaccia recipe!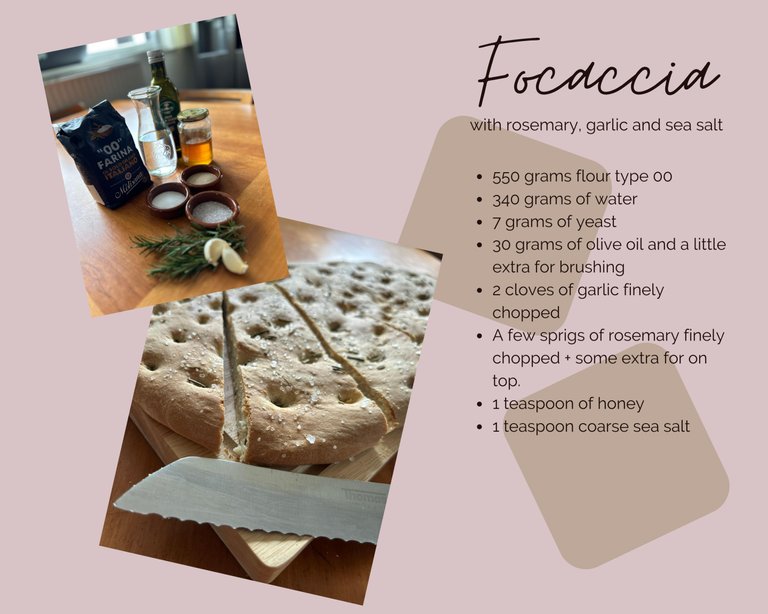 Bread. So simple, but with a few easy tweaks, you can turn it into something extraordinary. That's why focaccia is one of my favorite bread dishes. Add garlic, olive oil, rosemary, and honey to the usual ingredients, and you have a different kind of bread.
Finally, add some sea salt and enjoy.
Method of preparation:
Let's begin by creating our olive oil mixture. So it can cool down when we start to mix the dough.
Begin by heating a pan and adding olive oil. Next, fry the finely chopped garlic and rosemary.
Don't let the garlic get too brown. To cool it down, kindly switch off the heat and set it aside.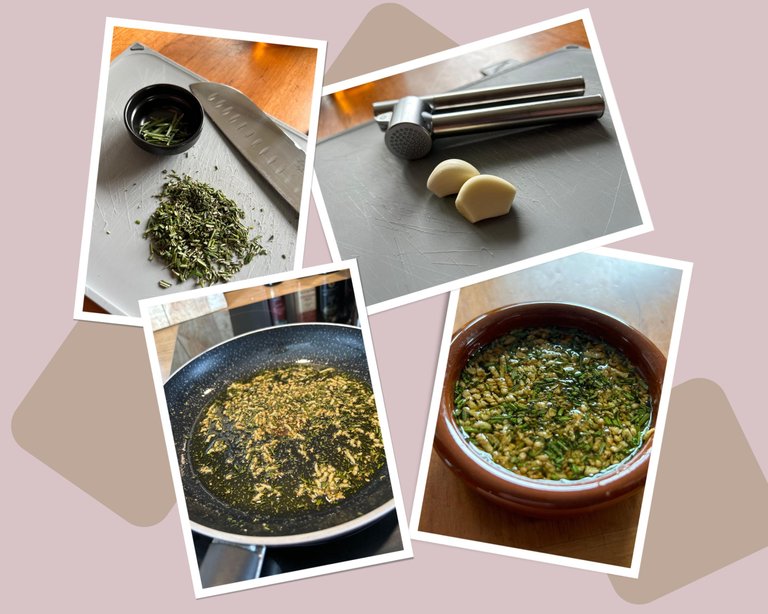 Next is the base of the dough.
Put flour and water in the mixing bowl. (Any flour will do, I used to type 00)
Attach the dough hook. (I used a stand mixer, but it's just as easy to make by hand)
Add yeast ( dry yeast will do just fine) and stir briefly.
Add the salt when the flour, water, and yeast are well mixed.
This is the fundamental ingredient used in making various types of bread. From now on, it will be delicious. So let's move on quickly.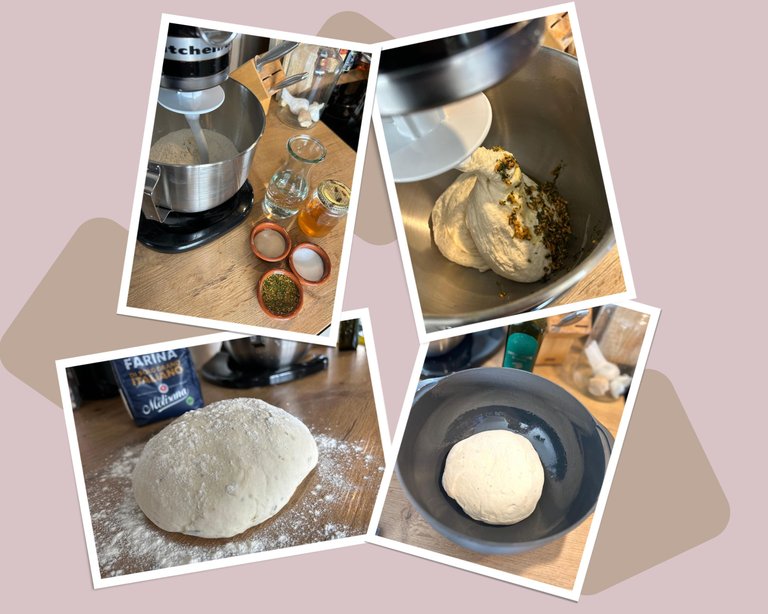 When the dough has come together a bit, add the olive oil mix and the honey.
Keep running the mixture until it forms a smooth dough.
Take the dough you've made and shape it into a round ball. Then, please place it in a bowl greased with oil. Place a clean cloth over the bowl and To let it rise; keep it warm for at least an hour.
This is a significant step in making bread. First, ensure the dough has risen properly to get light and fluffy bread. This is what makes a good focaccia.
If, after a while, you see that the dough has not risen correctly, you should choose a warmer place. And give the dough some extra time to grow. (Be patient)
When your dough is almost done with the rising process, you can preheat the oven to 225˚C. (upper and lower heating)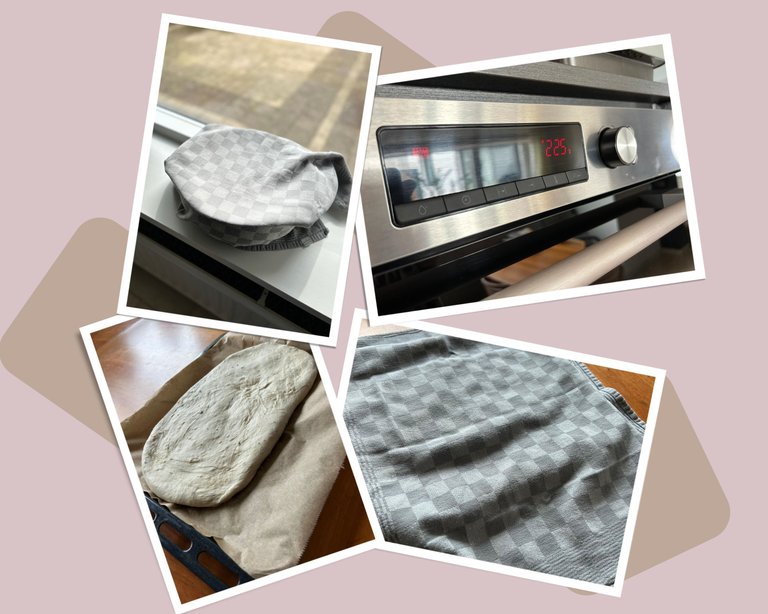 Place the bread into rectangular focaccia on a baking sheet. At this step, you must knead your dough sparingly. Otherwise, the air will go out of it.
Cover again and let rise for another 10 minutes.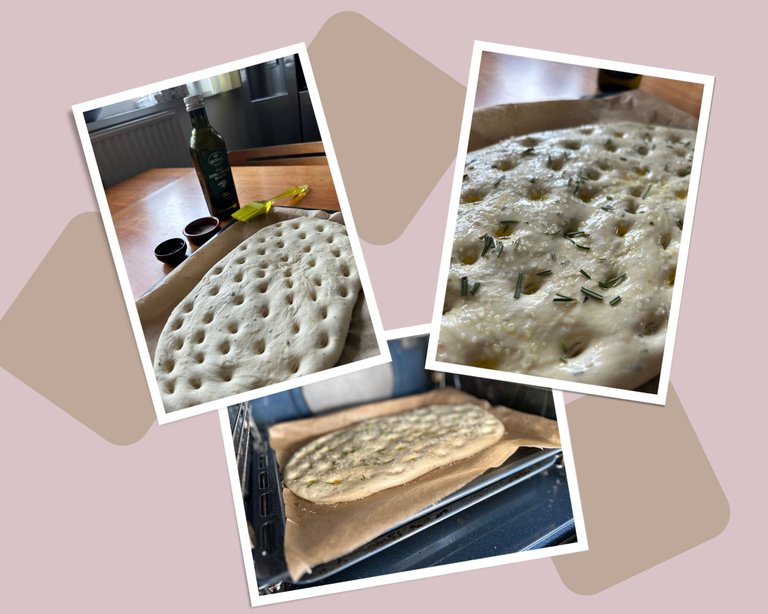 Using your fingers, create small indentations on the surface of the focaccia. Afterward, add olive oil and sprinkle some coarse sea salt and rosemary on top.
Bake in the oven for about 20 minutes—check in between if it is not going too fast. You want to get that golden brown crust on top.
Before serving, drizzle the focaccia with some more olive oil, slice, and serve warm.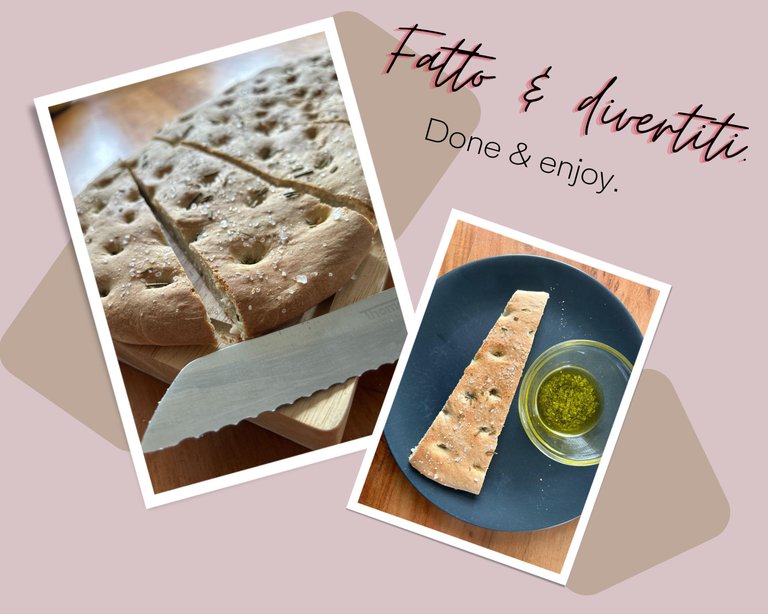 Thank you so much for taking the time to look at my recipe. It means a lot! I convinced you to make it yourself. You will not regret it. Trust me.
Have a fantastic day, keep sharing recipes, and feel free to leave a comment, tip, or just a sweet message in the comments.
Till next time, food lovers 🍽️❤️
All images are owned and taken by me. Shot with an Apple iPhone 14 and edited with Canva.
---
---