New drawing: Ben Kingsley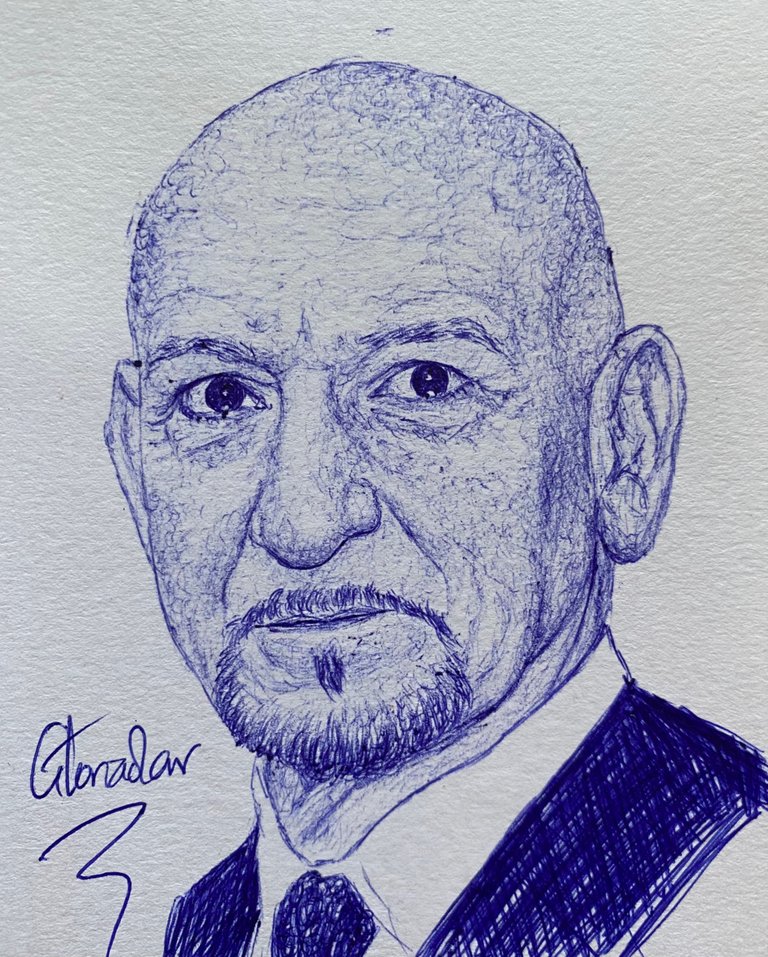 Good morning everyone,
Happy new week to you all. I want to share with us my recent drawing of Ben Kingsley. An English-Indian actor who had won almost all the notable awards for an actor. Talk of the Golden Globe Awards, Academy Awards, Grammy Awards and many others. He acted wonderfully well with his role as Mahatma Gandhi a role which won him several awards. I personally think his looks also made him so suitable for the role as he look so much alike with Gadhi. He had acted in several movies and had been acting for quite a very long time as far back as the mid 60s. It's also awesome that he's till very much active in great movies till now. He had featured in notable movies such as Iron Man 3, The Jungle Book, Shang-Chi and The Legend of Ten Rings(which is one of my favorites) and many others.
The drawing was done on pelican paper using blue biro.
PROCESS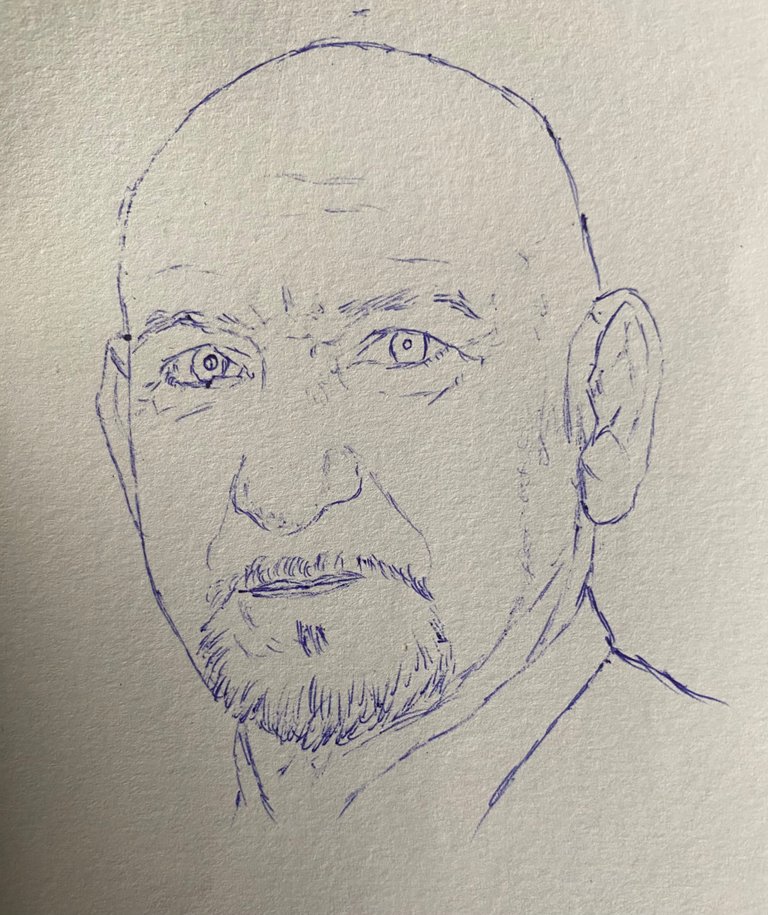 ---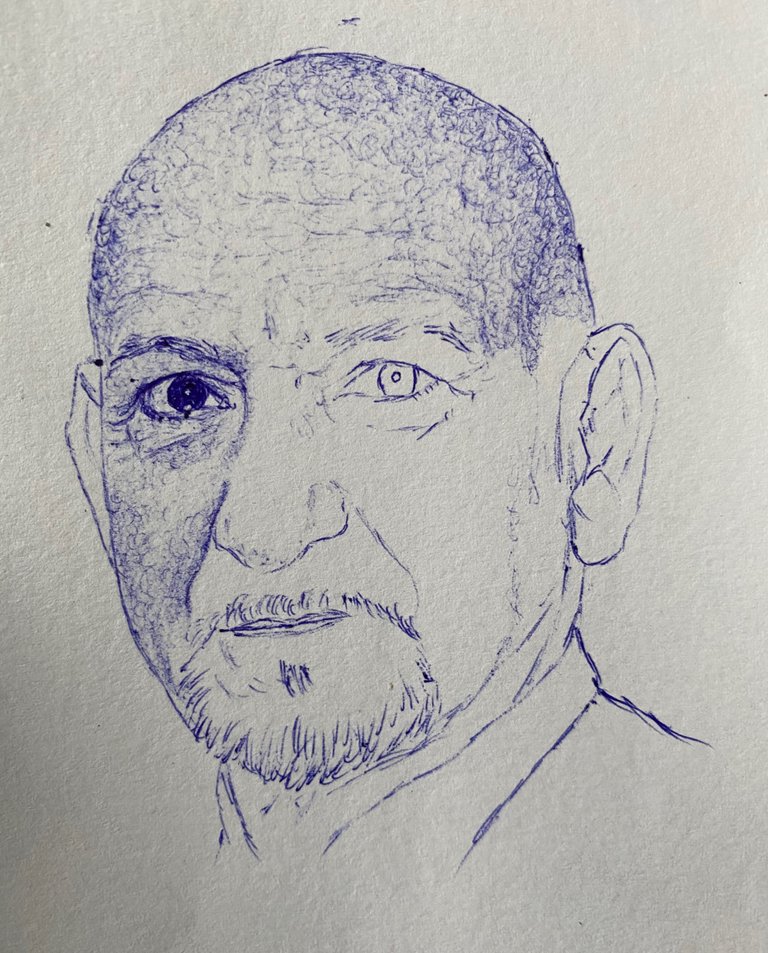 ---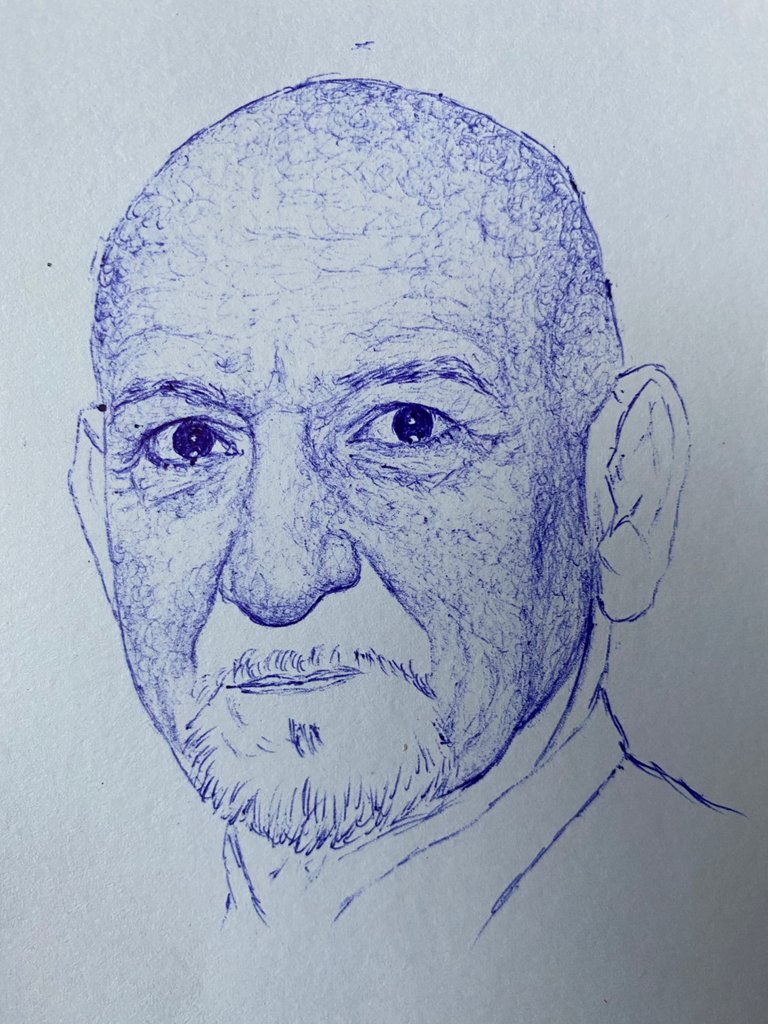 ---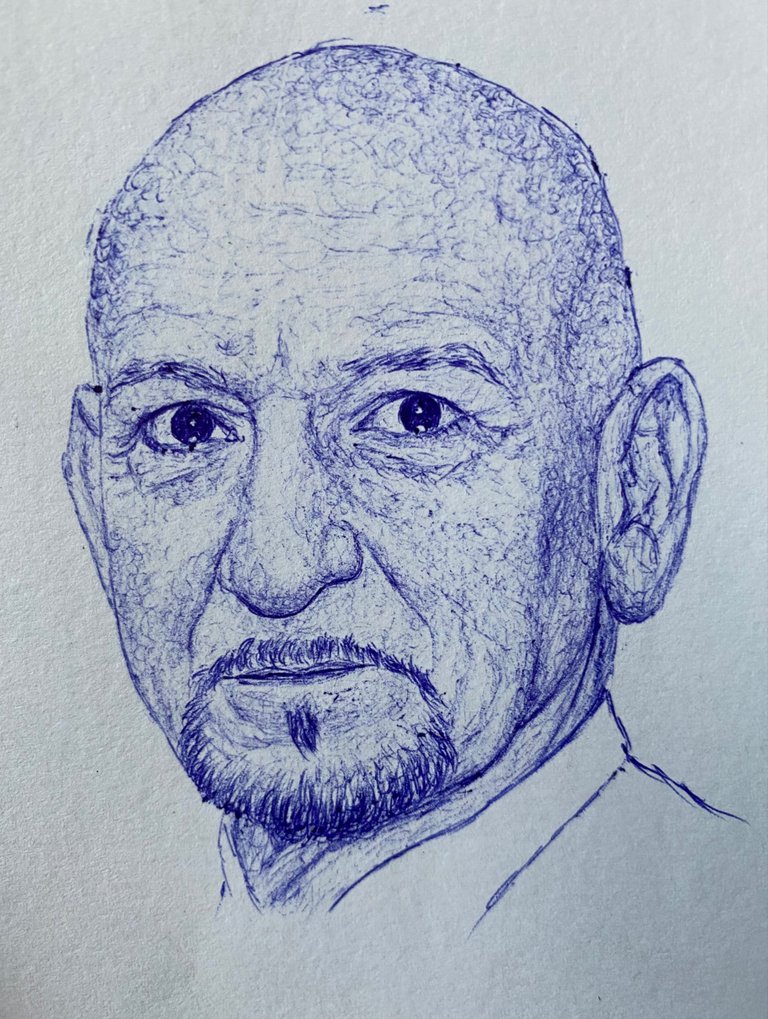 ---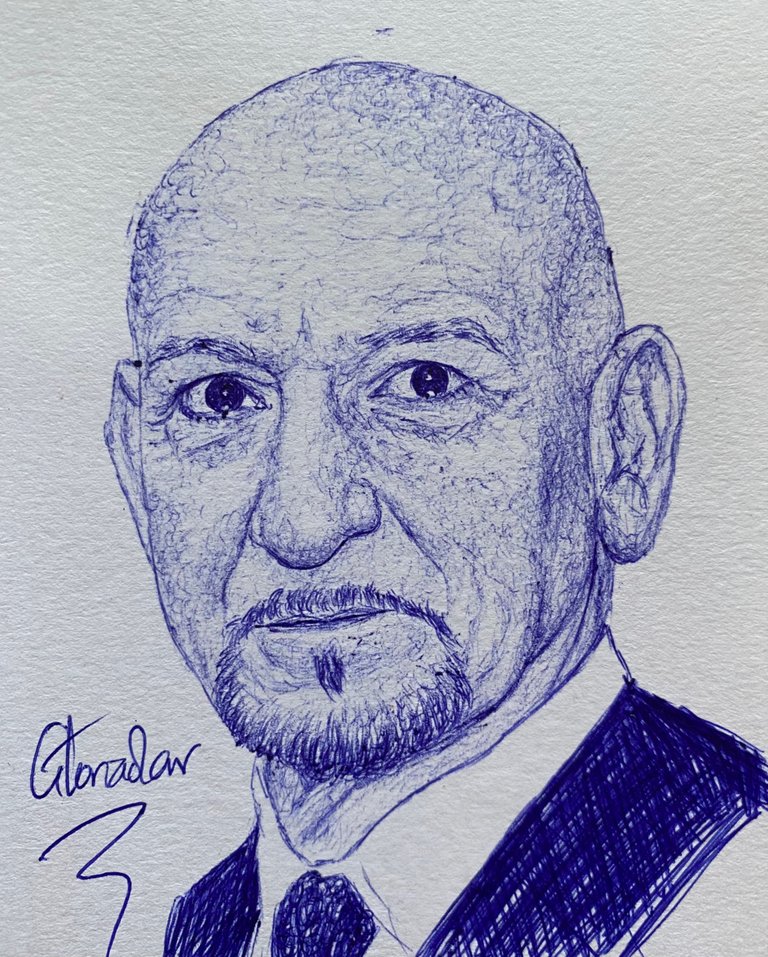 ---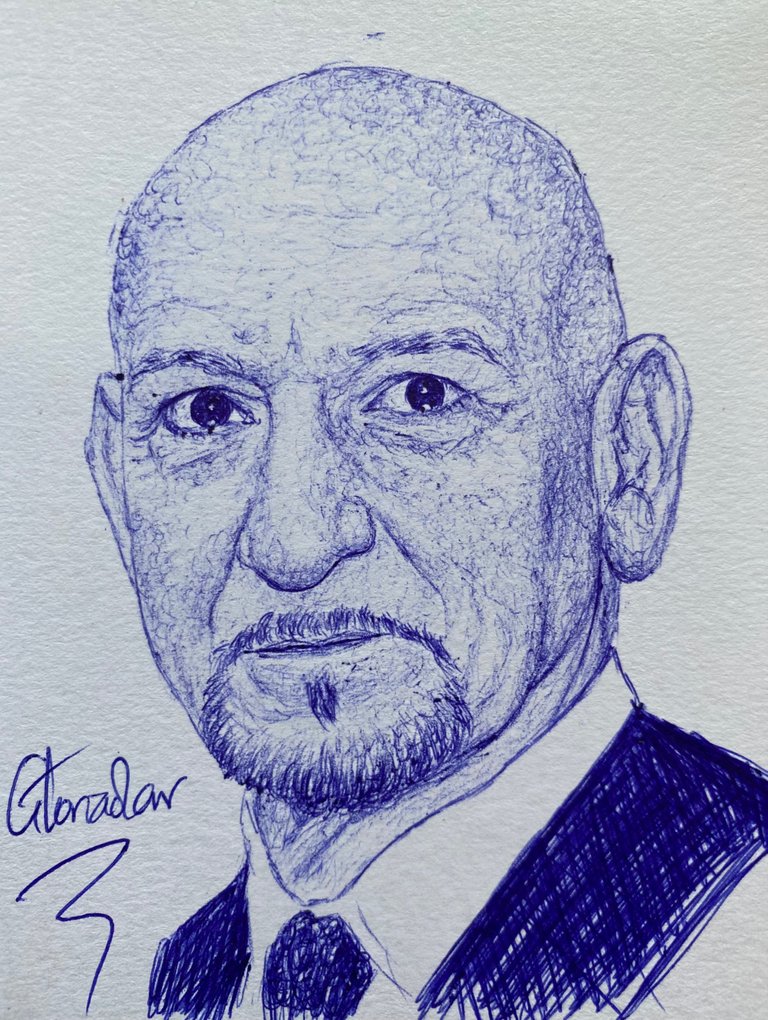 ---
THANK YOU FOR VIEWING MY BLOG AND HAVE A WONDERFUL DAY.
---
---