New drawing: Cillian Murphy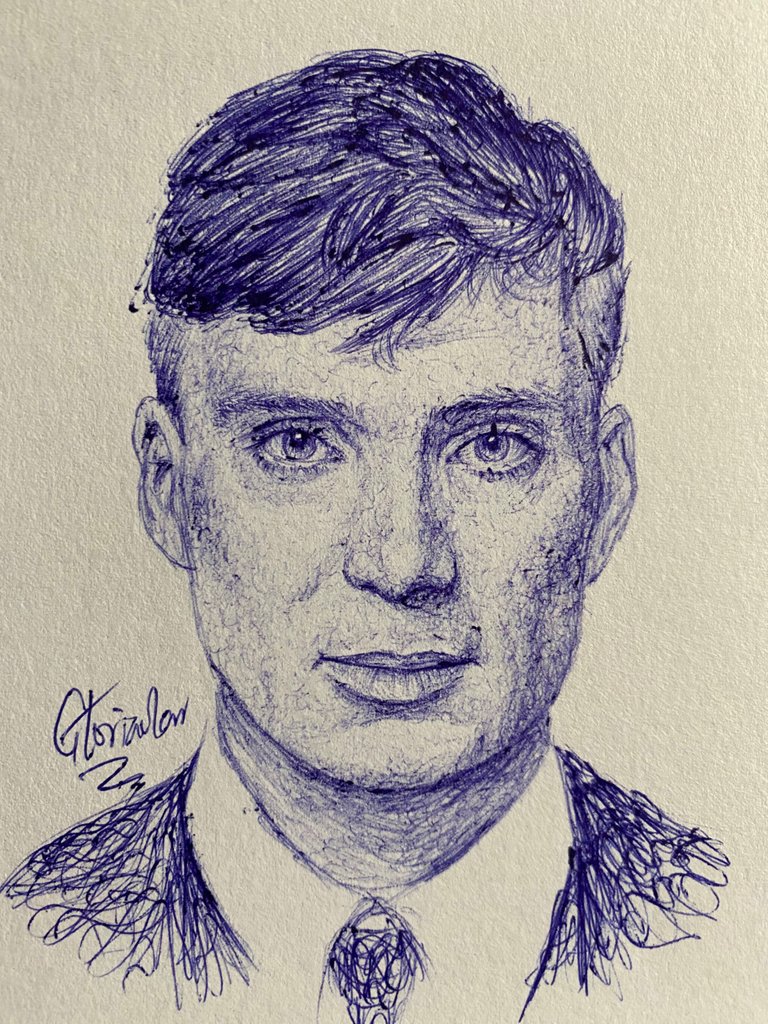 Good morning everyone,
Today I want to share with us my recent drawing of the Irish actor Cillian Murphy. Cillian is an actor I've always admired cus of the way he Carrie's his role. There's just something captivating about it that I can't picture out. He is popularly known for his role in the popular series Perky Blonders where he played the role Tommy Shelby and how I love his character.The role later won him Irish Film and Television Awards. I also love him in the movie In Time. Aside acting, he was in a rock band called The Sons of Mr Green Genes. I do find the name funny though. He was their lead singer and guitarist. It shows how talented he is not just in the movie world but in the music world too. My other favorite movies of his include Sunshine, A Quiet place 2, Anthropoid and some others.
The drawing was done on pelican paper using blue biro.
PROCESS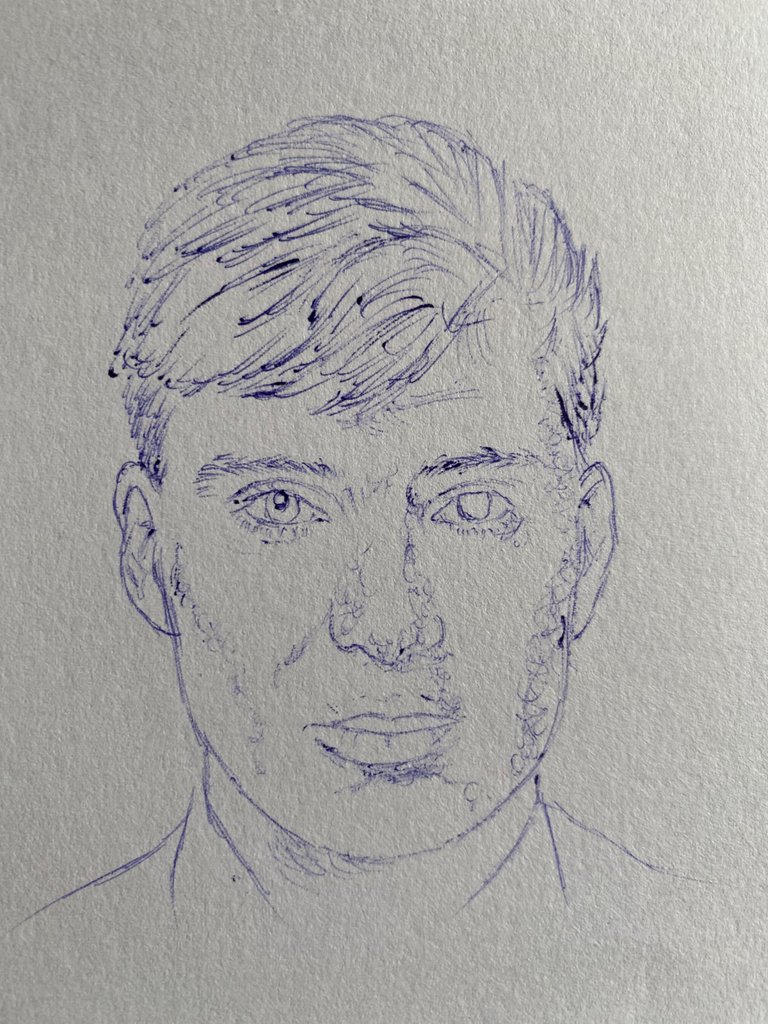 ---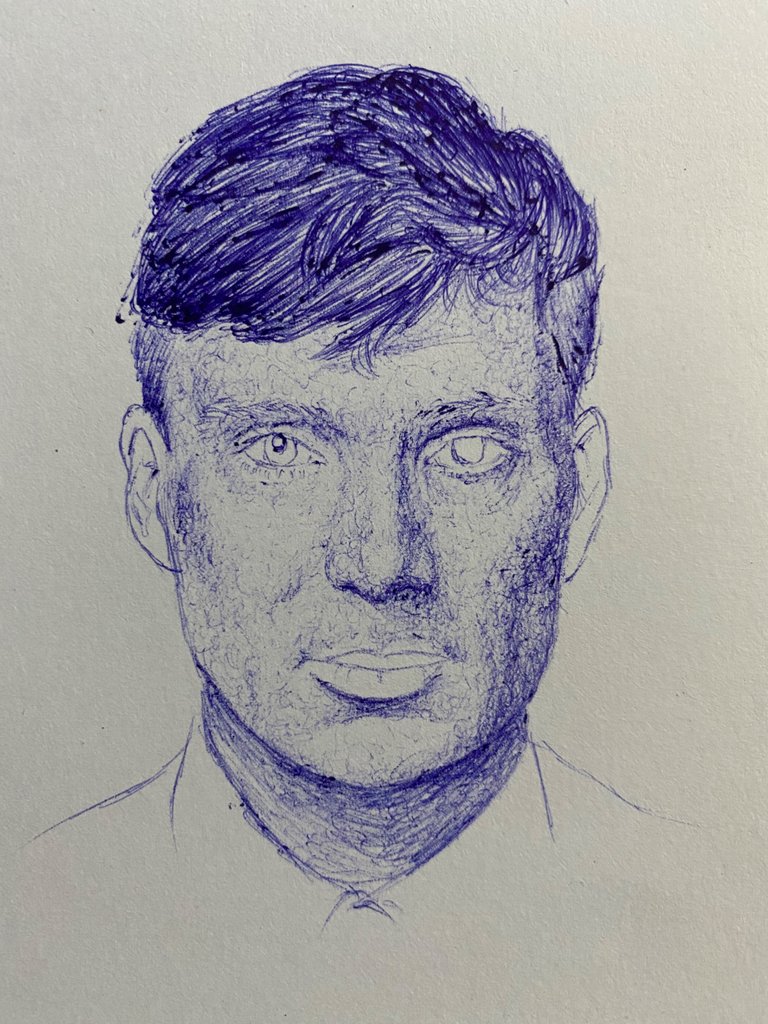 ---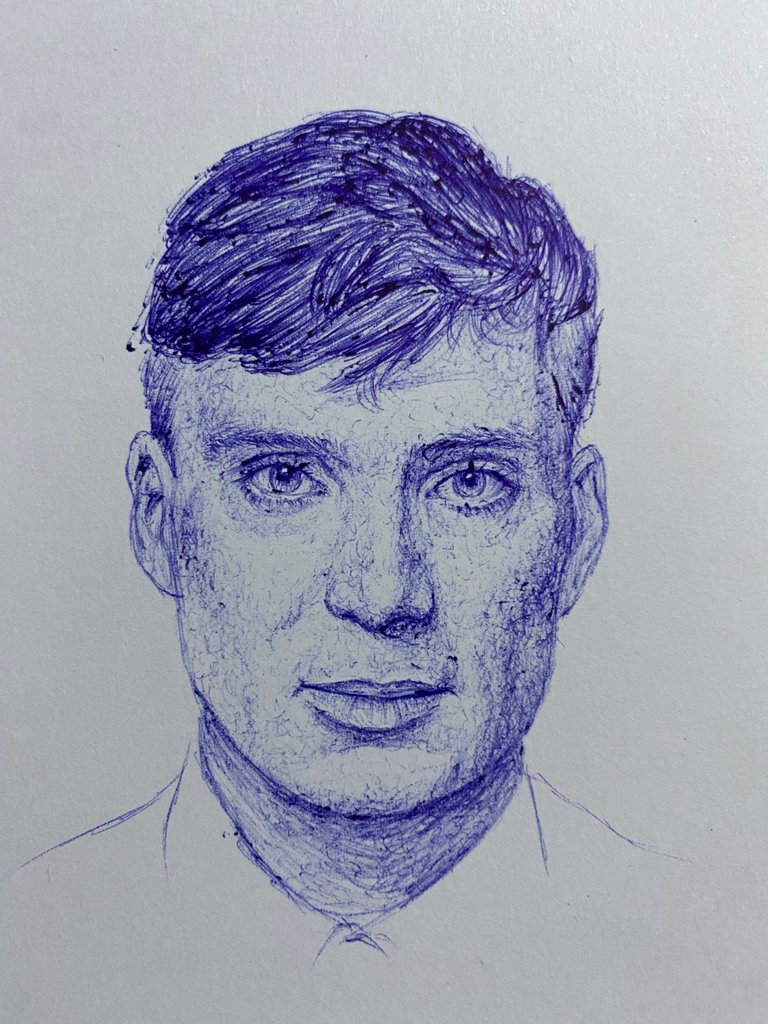 ---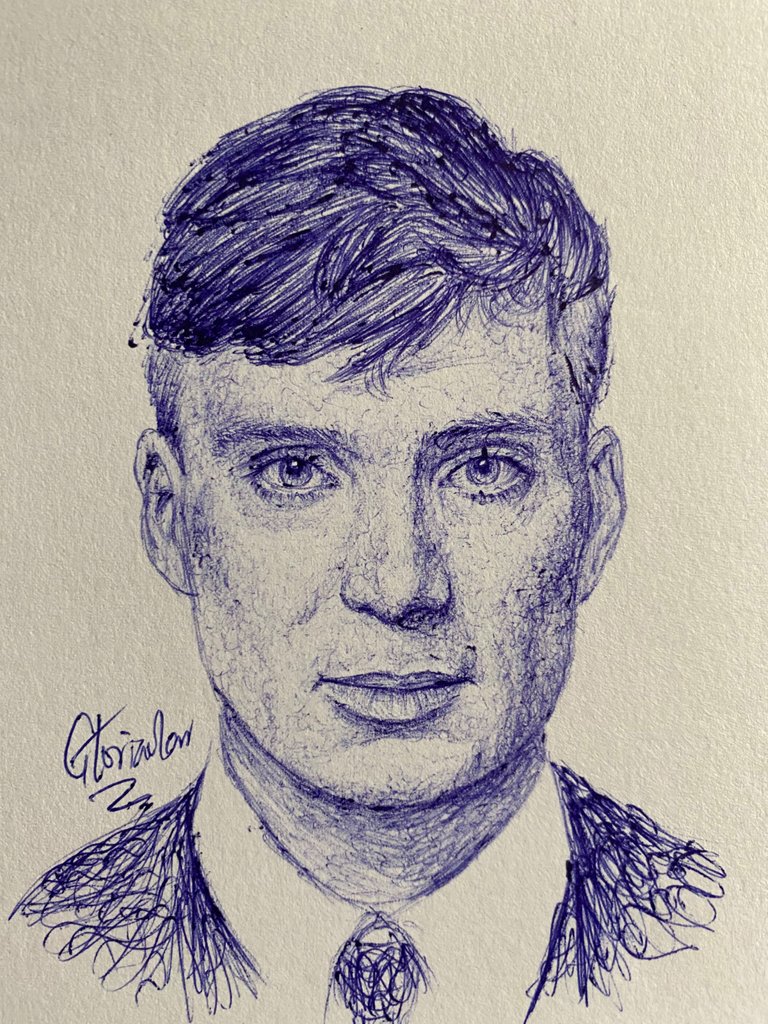 ---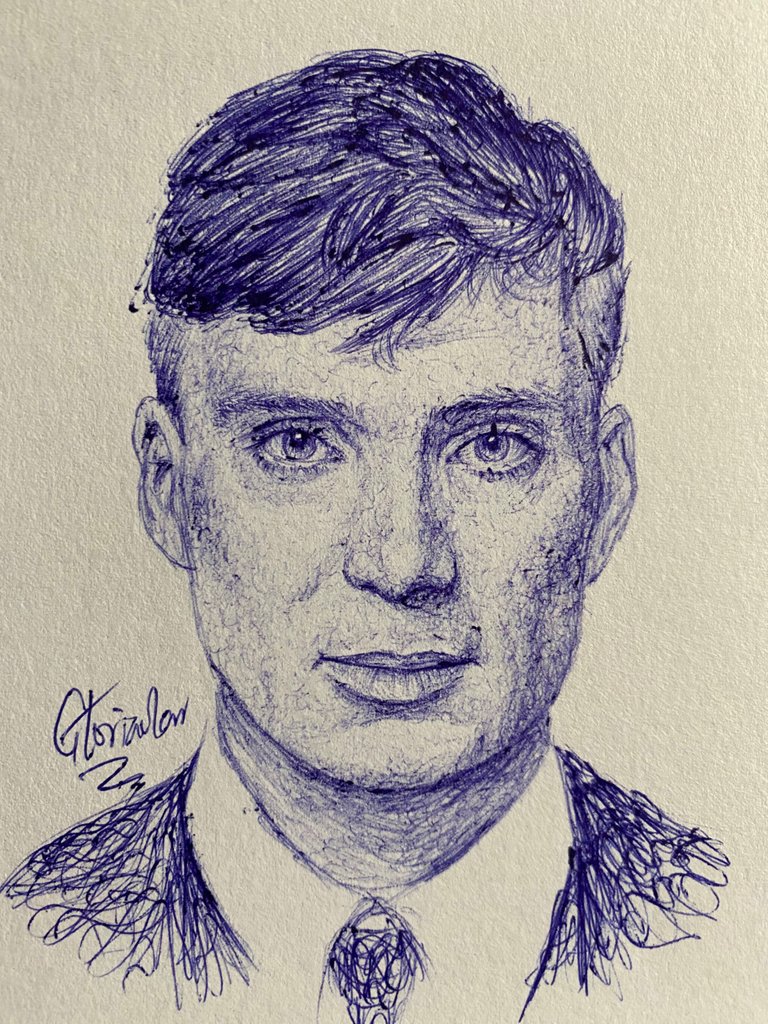 ---
THANK YOU FOR VIEWING MY BLOG AND HAVE A WONDERFUL DAY.
---
---