New drawing: Hugh Jackman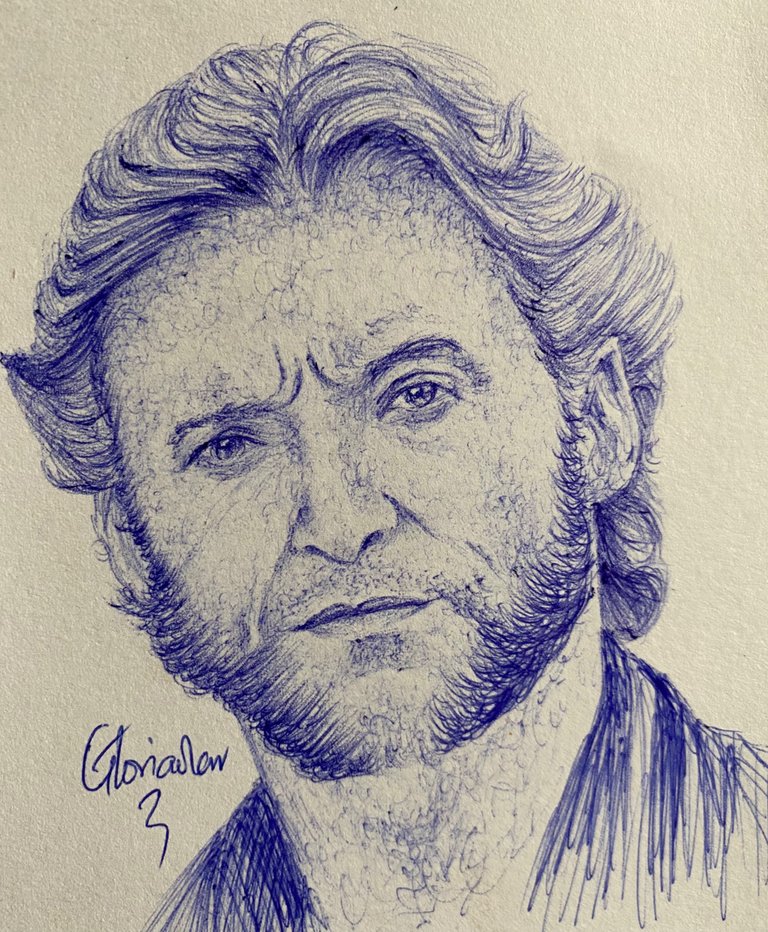 Good morning everyone,
Today I want to share with us my recent drawing of Hugh Jackman. He is an Australian actor who is popularly known for his role in the X-amen series as Logan/Wolverine. He is one of my most loved character in the movies who had saved the day several time in the movies. The role even won him a Guinness world records as the longest career as a live action Marvel Character which is quite fascinating. He had also won several major awards like the Golden Globe, Tony awards and even a Grammy Award. I also love his role in the animation movie Flushed away. I grew up watching this cartoon and I love it sooo much. Not until recently I realized he was the voice behind the main character Rodney. His other movies include Les Miserables, Missing Link, Prisoners and several others.
The drawing was done on pelican paper using blue biro. I decided to go for a picture where he had his signature Wolverine look given the way he style his hair.
PROCESS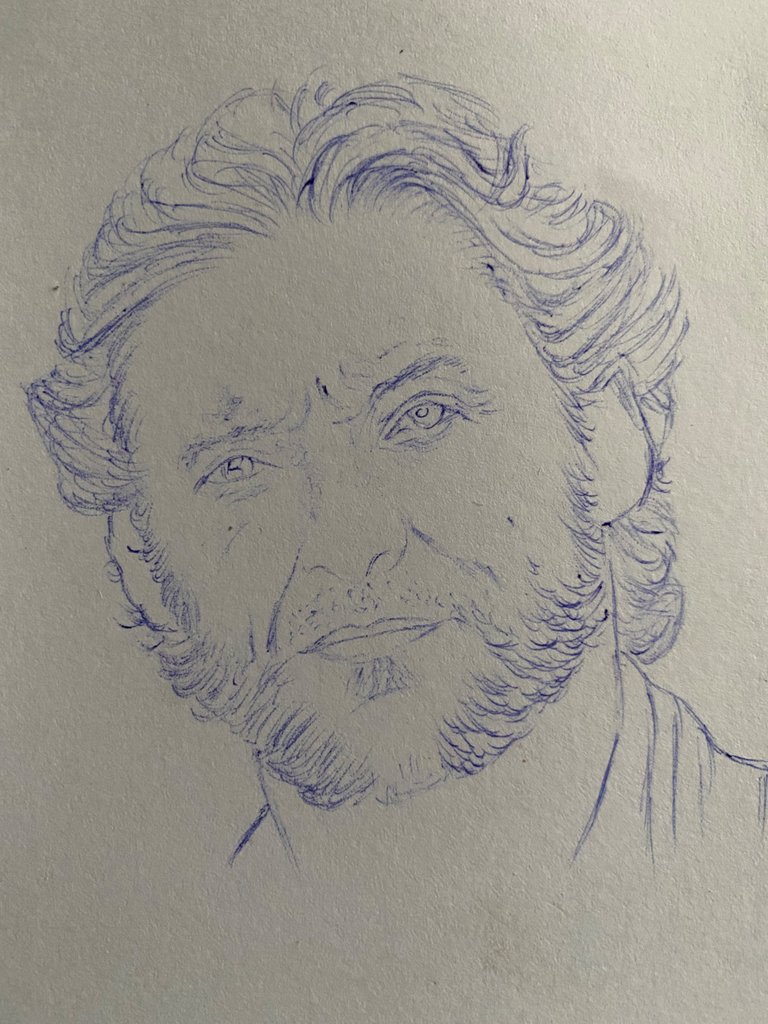 ---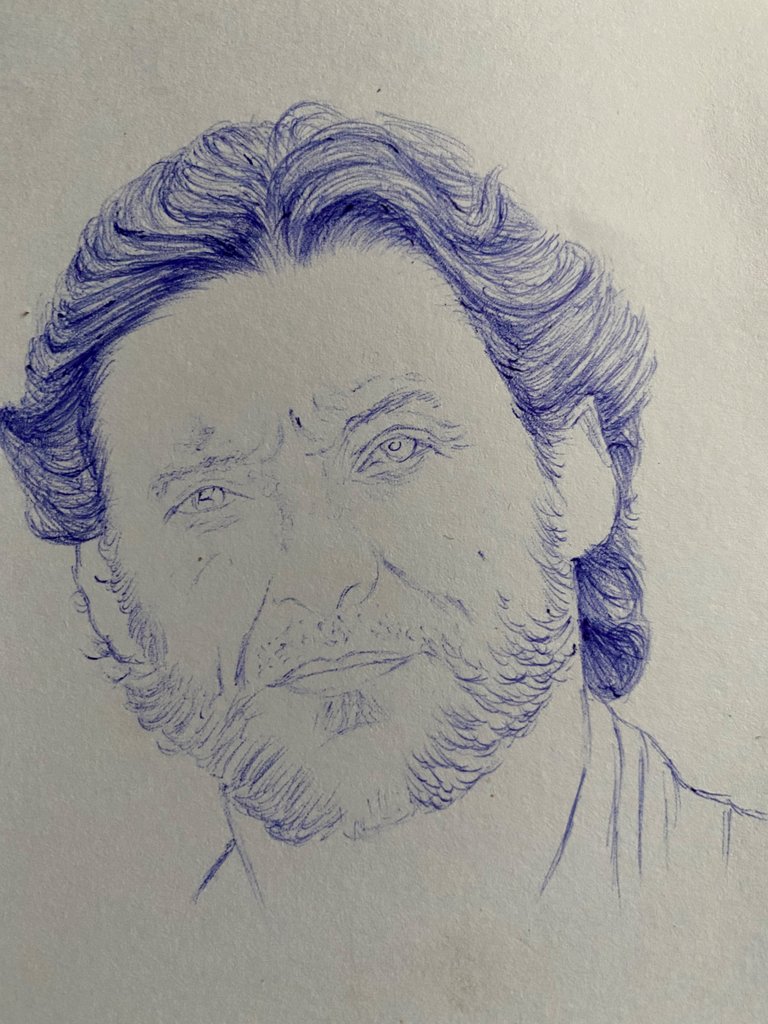 ---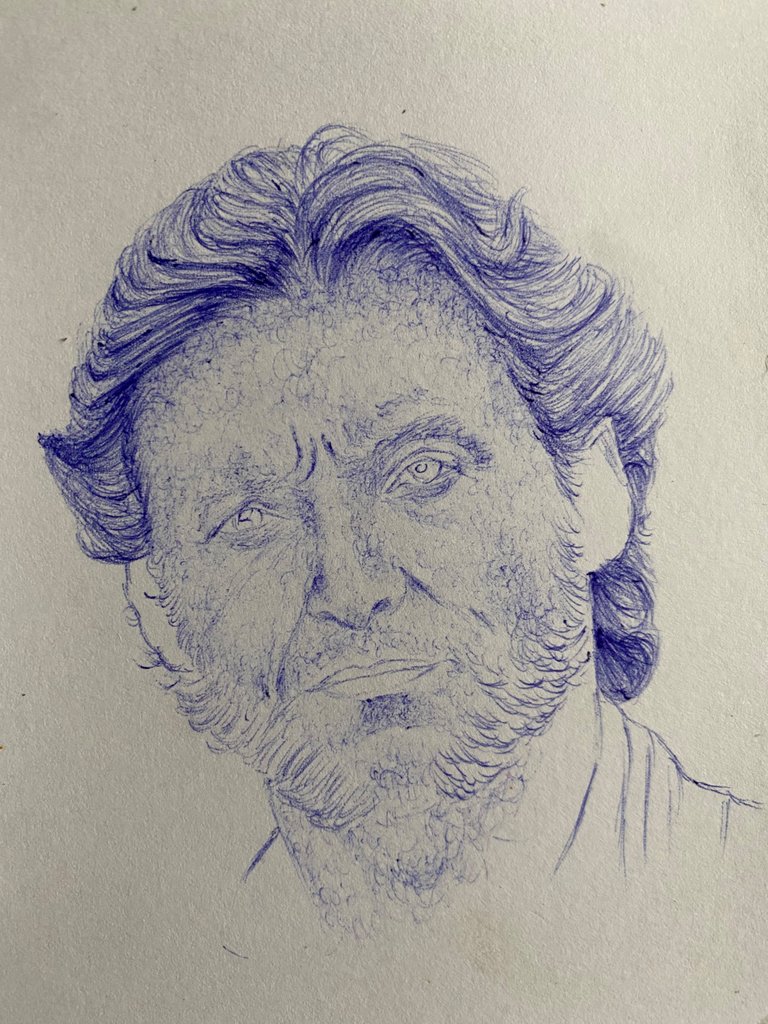 ---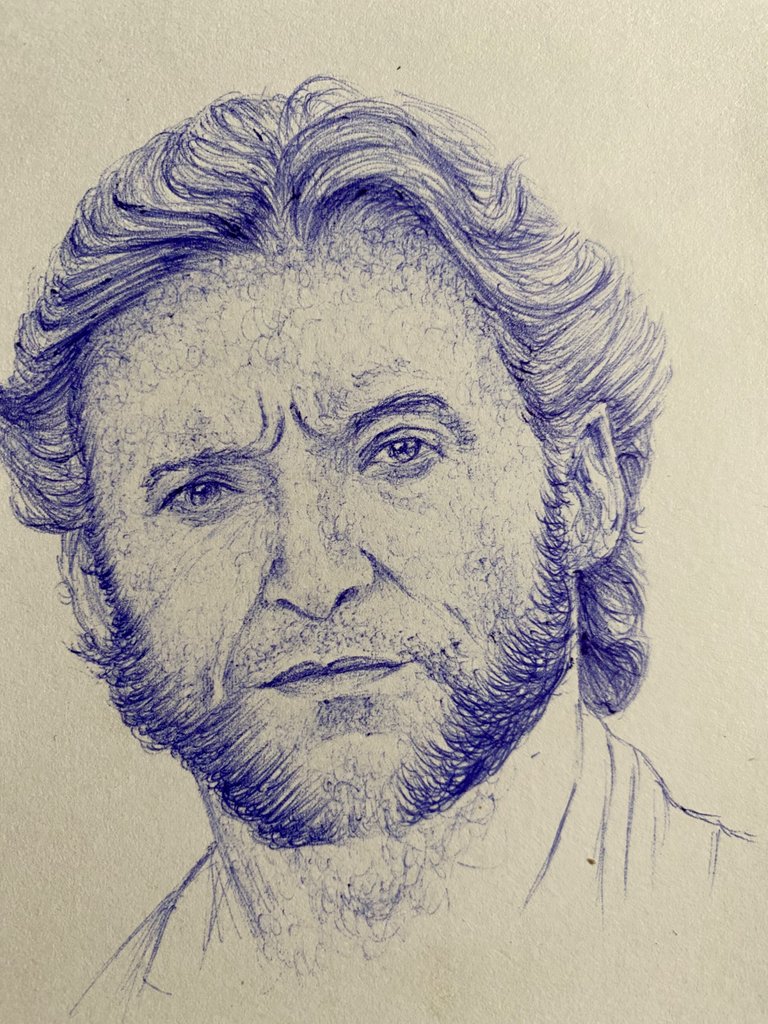 ---
---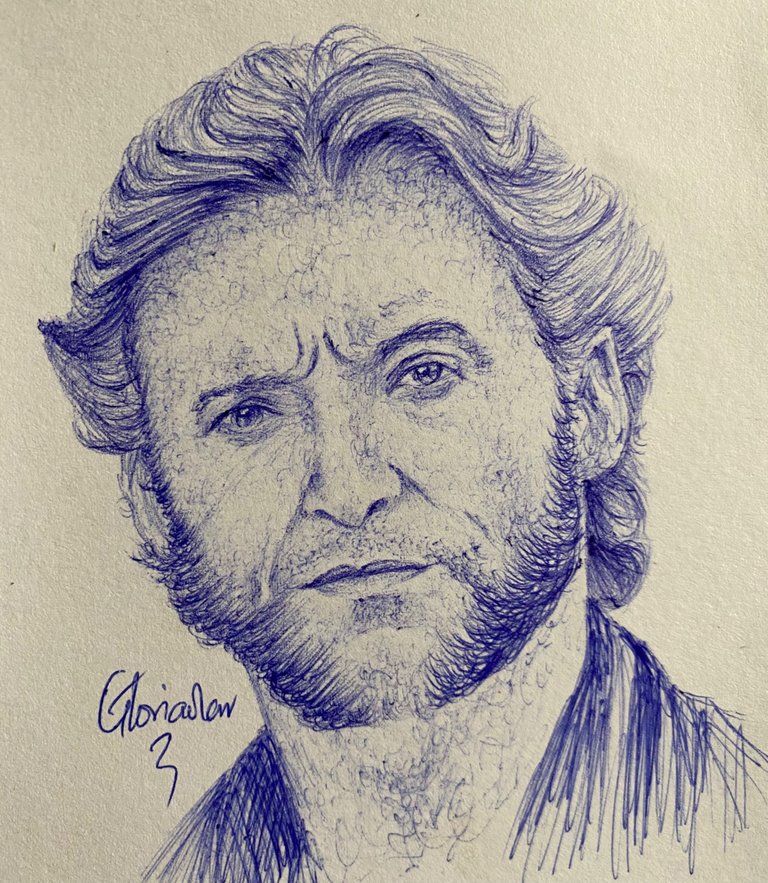 ---
THANK YOU FOR VIEWING MY BLOG AND HAVE A WONDERFUL DAY.
---
---