New drawing: Johnny Depp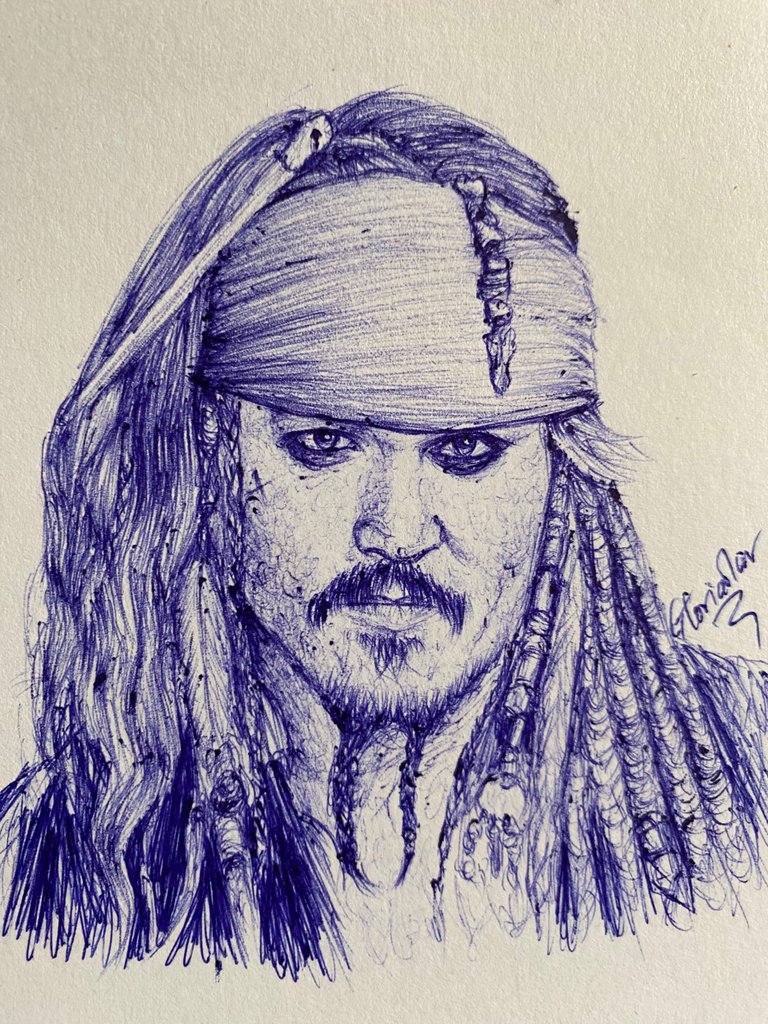 Good morning everyone,
Today I want to share with us my recent drawing of Johnny Depp as Captain Jack Sparrow. I just can't stop thinking about that character since yesterday and how wonderfully well Johnny played that character. For a long time I don't even know his name. I only know him as Jack Sparrow and think he lost his reputation for years despite being the victim just made me feel so sad for him. Johnny is an amazing actor and I really wish he come out of this strong. His role in Fantastic Beasts: Crimes of Grindelward is just as amazing. It's like those fantasy roles are made for him. I wish him the very best and I hope to see him more on screen.
The drawing was done on pelican paper using blue biro.
PROCESS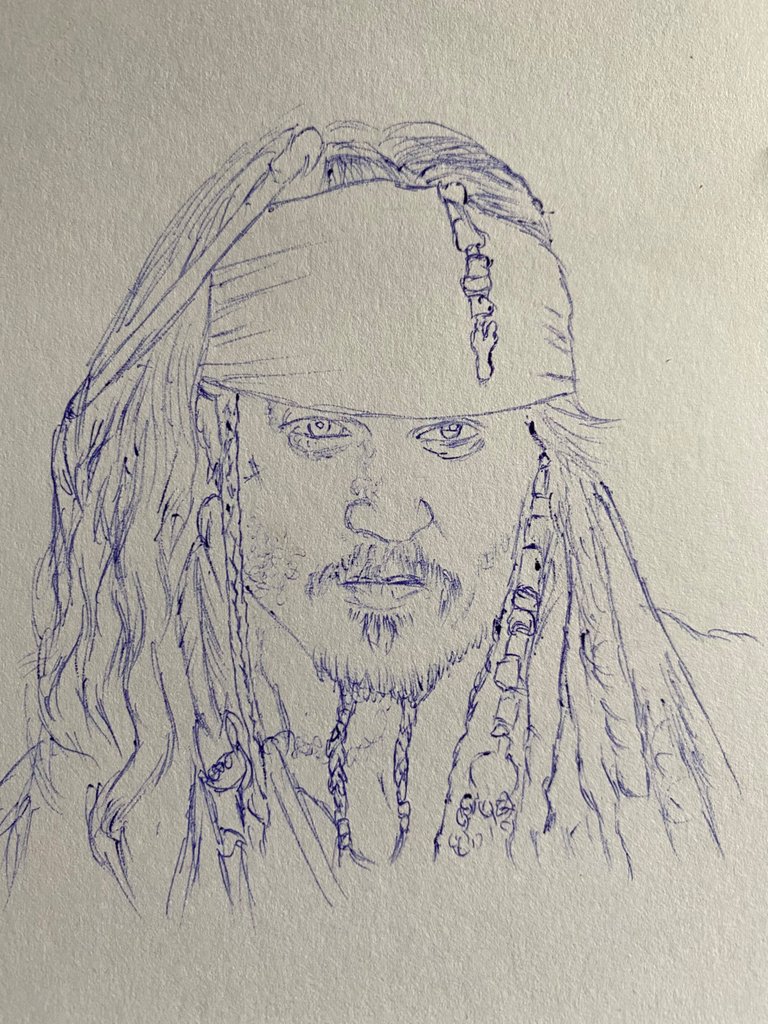 ---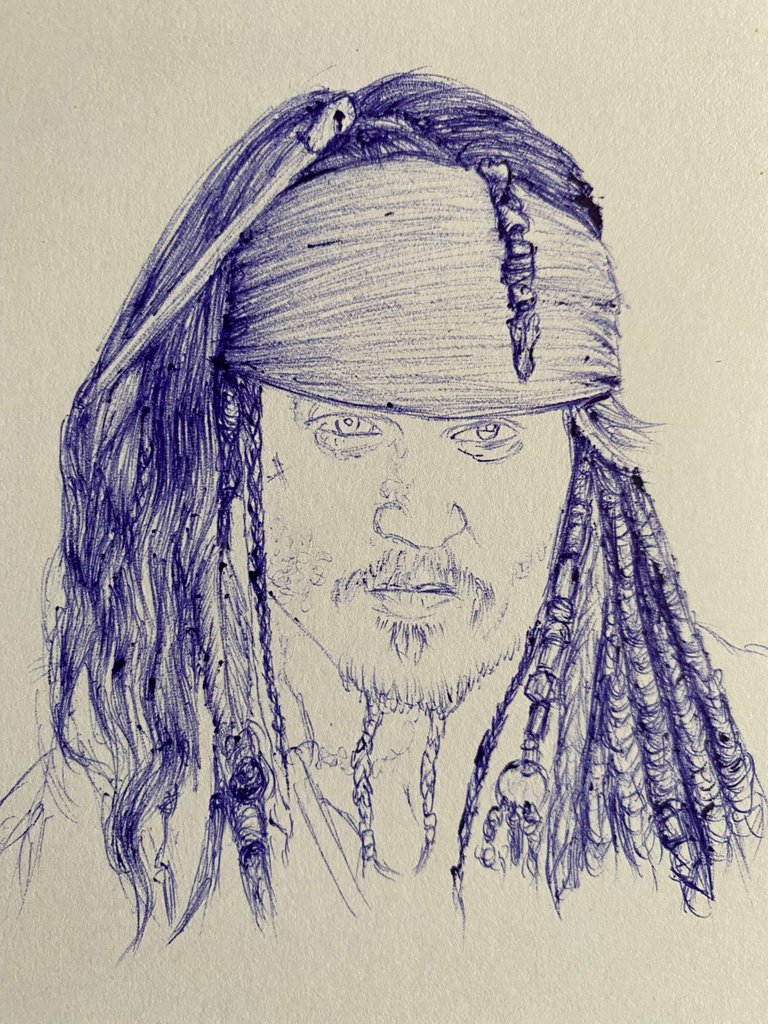 ---
---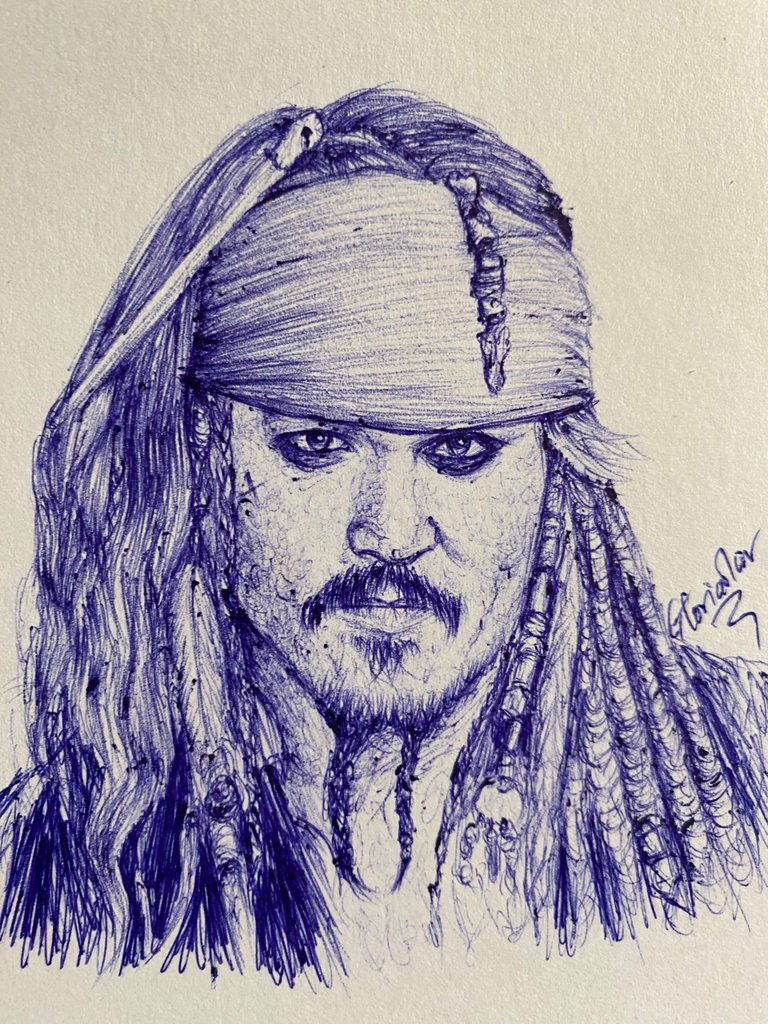 ---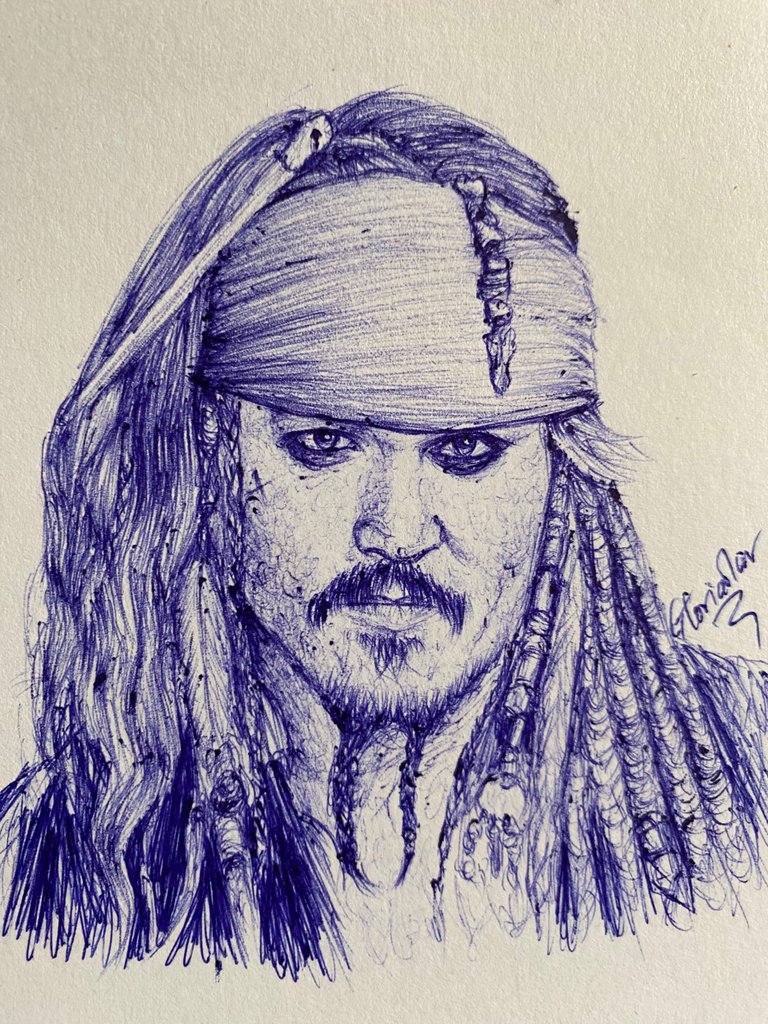 ---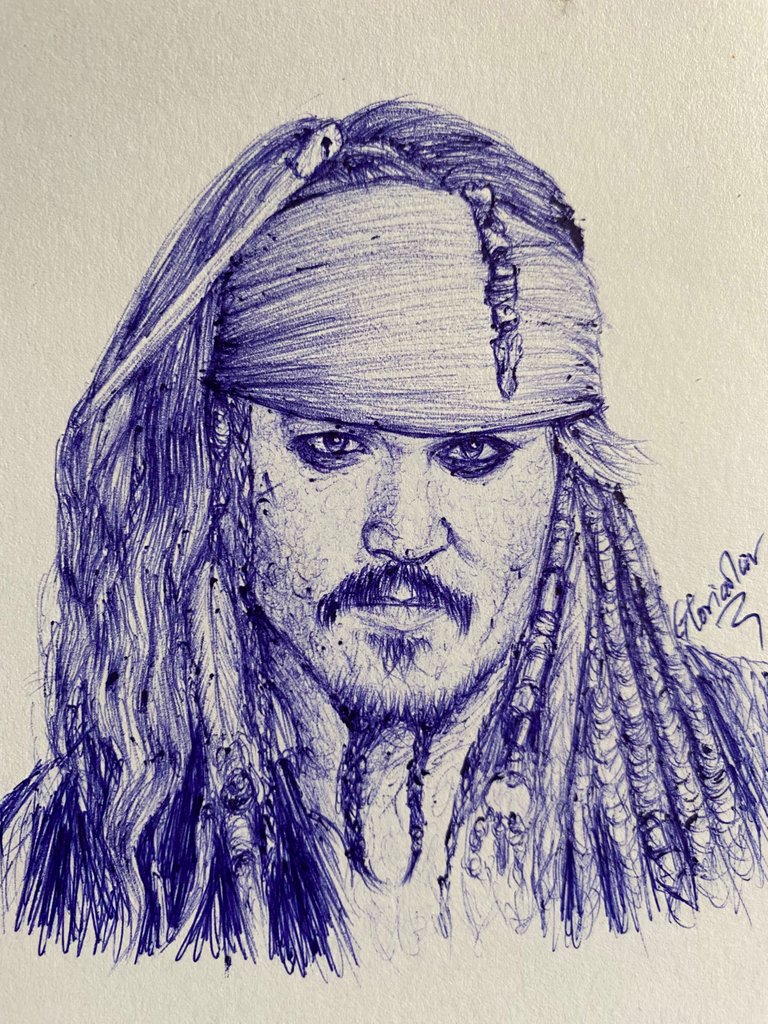 ---
THANK YOU FOR VIEWING MY BLOG AND HAVE A WONDERFUL DAY.
---
---