New drawing: Patrick Stewart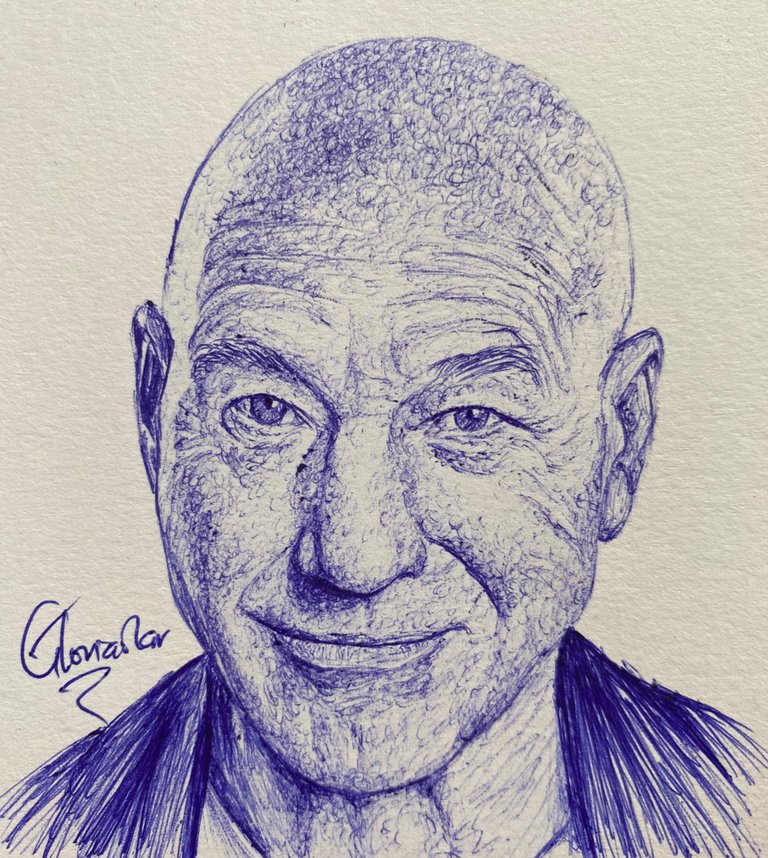 Good morning everyone,
This morning I want to share with us my recent drawing of Patrick Stewart. He is an American actor who had featured in several movies, series and stage works. He is popularly known for his role in the X-Men marvel series where he played the role of Professor Charles Xavier. I personally love his character in the movie. He started his acting career in the mid 60s but came to limelight in 1967 in the movie Coronation Street. Since then he had been very active. He is also known for his role in The Star Trek movies as Picard, a role that won him Screen Actors Guild nomination. He is a close Friend to Ian McKellen who played the older Magneto in the X men series. He had won so many awards like The Guinness World Records for having the longest career as a Marvel superhero. He is quite a notable actor.
The drawing was done on pelican paper using blue biro.
PROCESS
---
---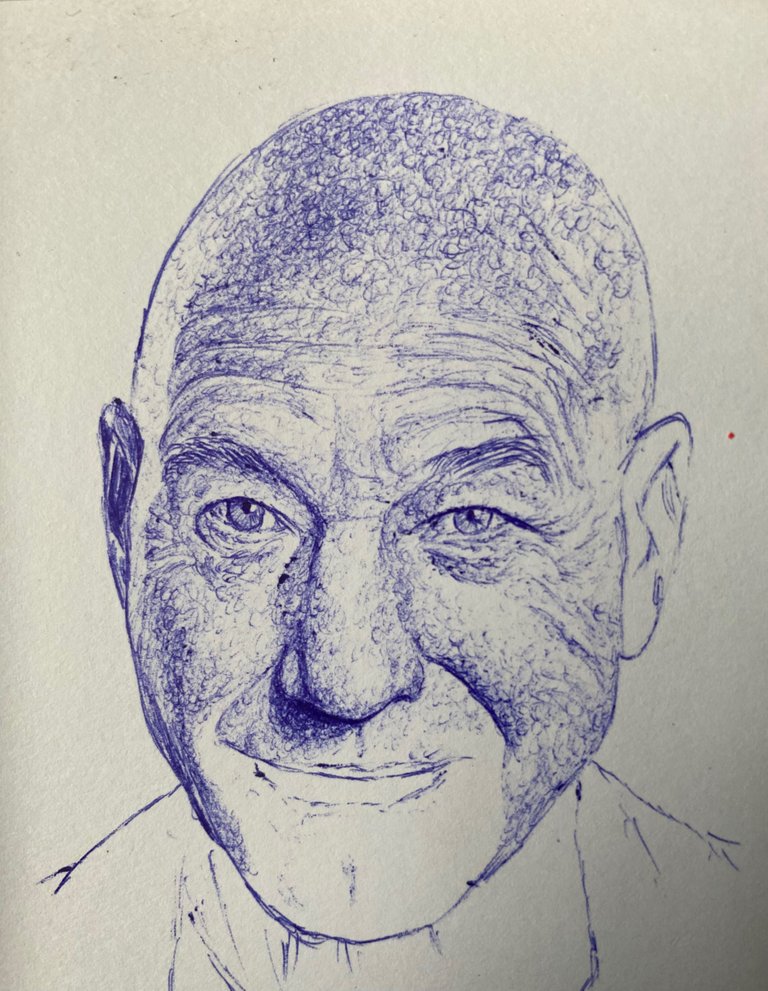 ---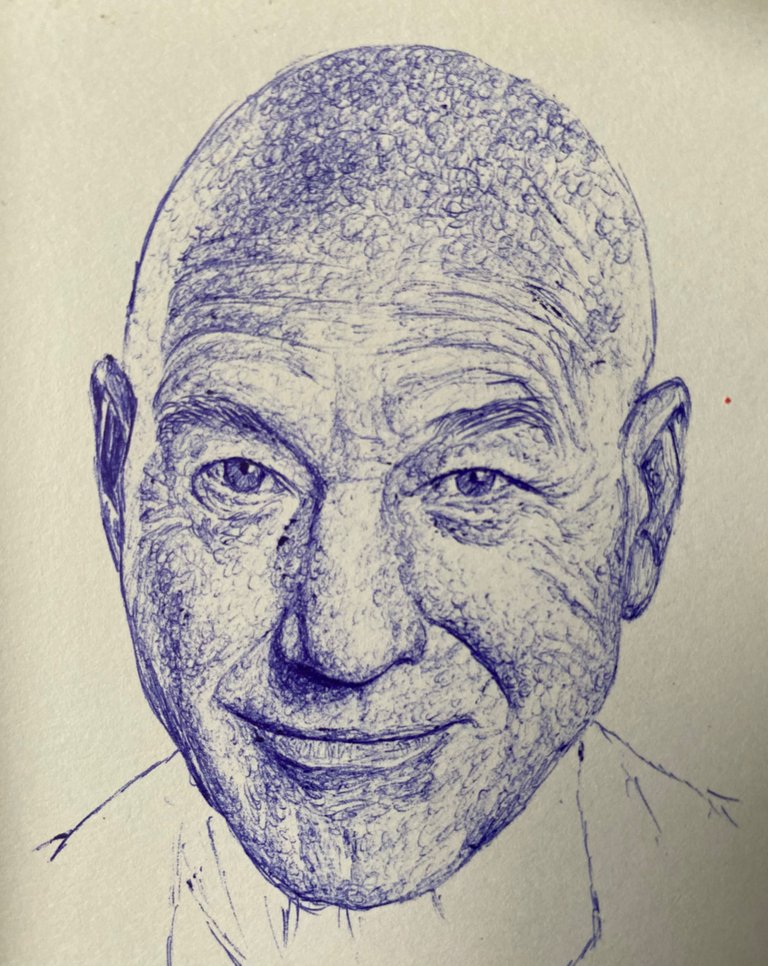 ---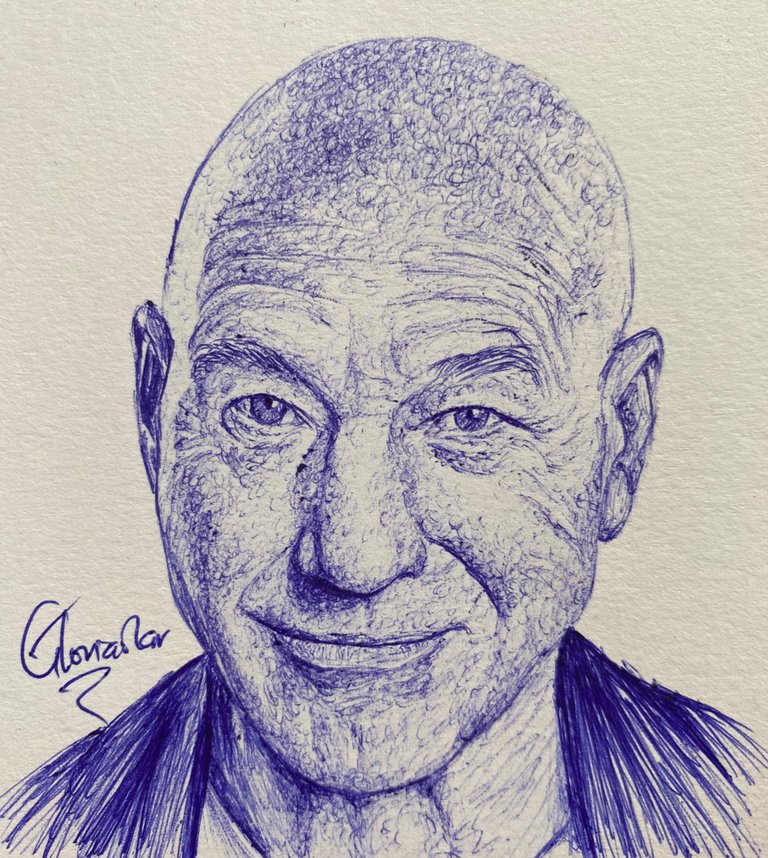 ---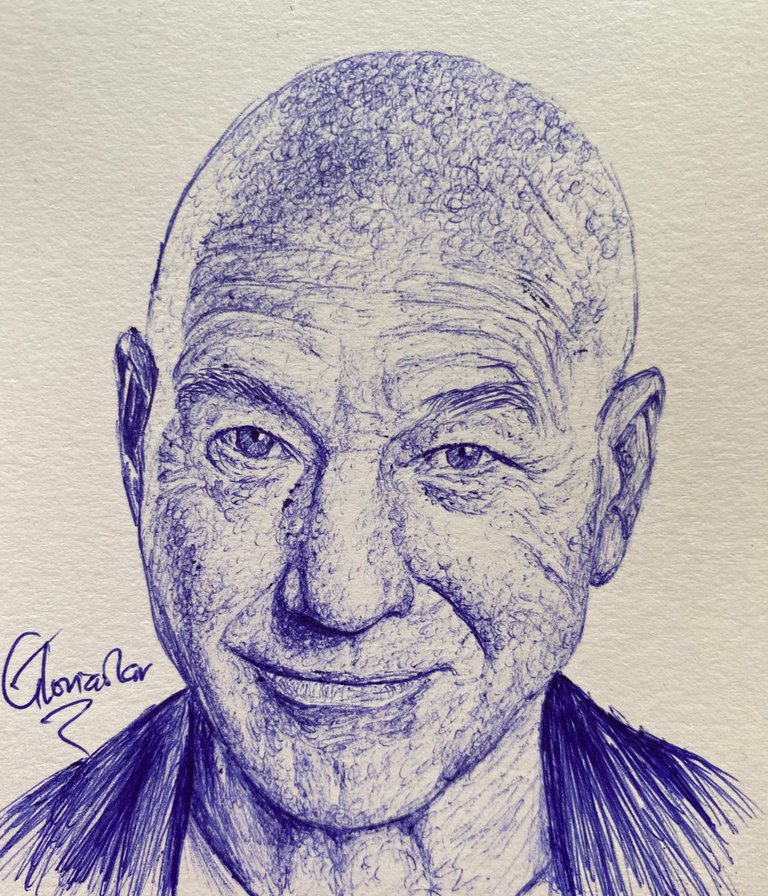 ---
THANK YOU FOR VIEWING MY BLOG AND HAVE A GREAT DAY.
---
---