My helpful side hustles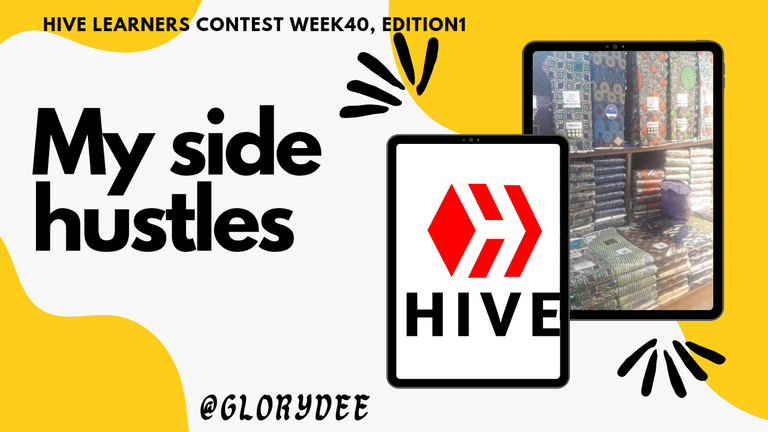 image edited with canva by me
Hello everyone, welcome to my blog, it's been a while, I've so much missed the blockchain all courtesy of the hustle as a fashion designer, we hardly have time anymore due to deadlines we have to meet up with, so no customers gets dissapointed with their Christmas clothes not delivered on time.

Trust the hive learners community to always come up with tempting relatable topics that you can't afford to skip because it's all about us, so today, I will be writing about my passive income, which I like to refer to as a side hustle.
In today's world, most people no longer depend on one particular source of income, no matter how much you are earning, because the more you earn, the more you spend, , having multiple streams of income helps you create a balance to some extent in your financial lives, I say to some extent because we can never truly satisfy all our wants and need, we just do the best we can, to be able to afford that best, one source of income might not be enough to foot the bills and savings, especially due to the increase/ high cost of things around us, the inflation is so bad these days that without even being told, your brain starts racking for new ways to support your main income.
giphy is mine
Fabrics sales
For me, as a fashion designer, what I do to support my income is selling of fabrics, I go to the market to source for them, I also have contacts of wholesalers, I get pictures of their readily available fabrics , post them online on my social media handles, I also have them displayed at a specific location, so far, this business of mine has been booming, especially this festive season. I make Sure to get catchy and trending fabrics around my locality not even limited to feminine fabrics, I made sure to add male fabrics too because they pay more, O source for fabrics with beautiful designs and quality.p0
Sewing consumes lots of time, it can also be very stressful at times, but this fabric selling side hustle of mine is neither, and I still earn quite well from it, in addition, it has also help in boosting my sewing income, there are times when new customers patronize me, I use that opportunity to tell them I sew too, most times, they end up sewing the already bought fabrics with me.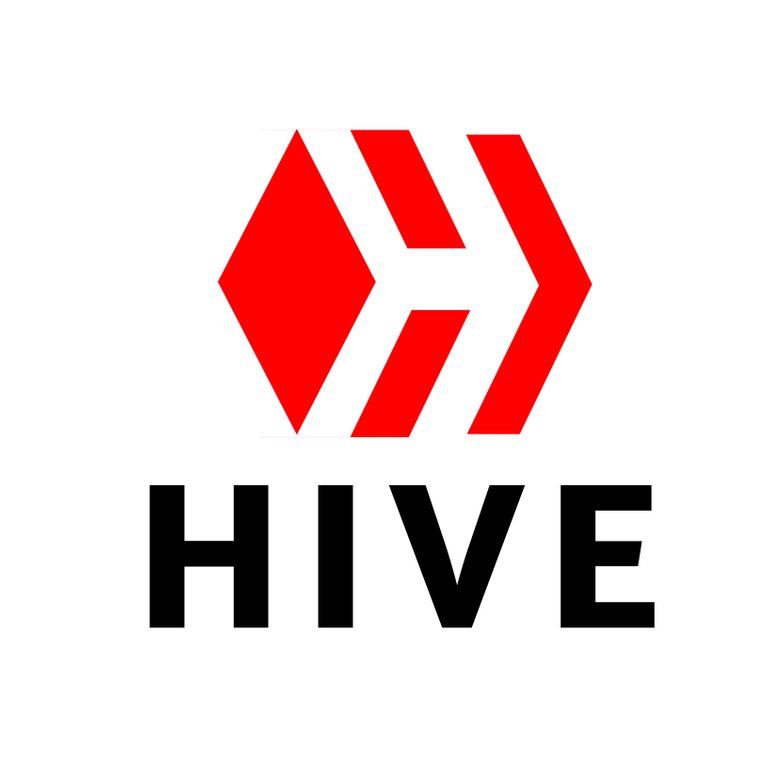 edited by @vickoly
My Hive earnings
This post cannot be complete without adding hive, I find hive as a wonderful place to earn with less stress too, all I need is just the time, creating quality contents, also engaging more, with that I see my wallet adding up, so hive is also my another side hustle with less stress too.
CONCLUSION
With the above sources of income, I've been able to maintain a healthy income, also beating most of my expenses, savings included, without getting broke, also holding my income here on hive this bear season is easier, it won't have been if not for other hustle, so I always advice anyone as long as you are already an adult always try to have a side hustle. If you are single, it's even a plus as you don't have children to take care of yet, so hustle now, save, be prudent and you will see yourself meeting up your financial goals.
This post is in response to the hive learners weekly contest, week 40 edition 1.
Thank you for giving me your time❤❤
---
---