30 in a bit✌️✌️✌️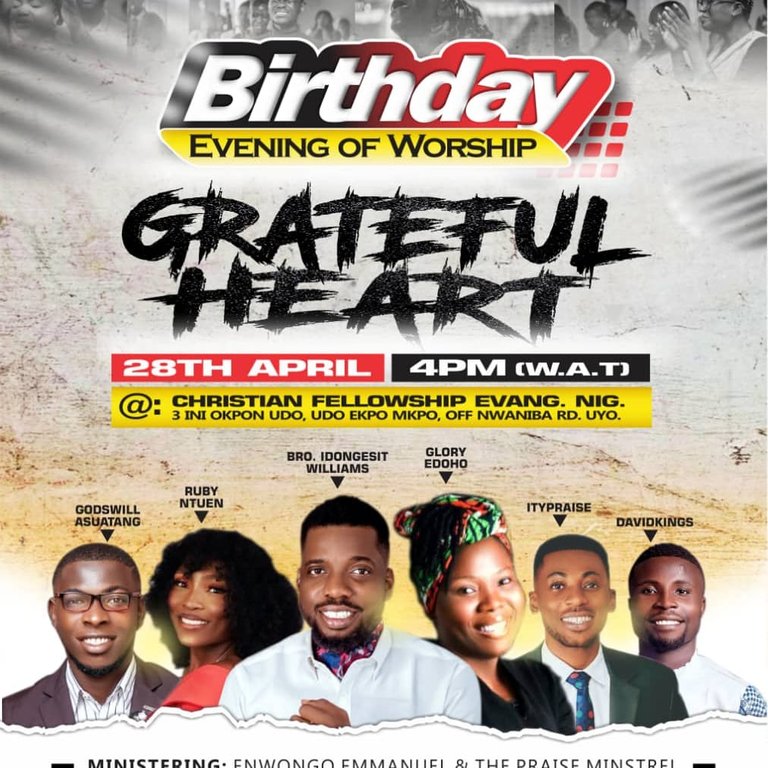 Its the third floor for myself and my friend @verawills
With a grateful heart we're stepping into it together...
Its going to be an evening of worship...
Without mincing words and by the grace of God, under this Atmosphere, salvation will come through for someone....
Healing will take place....
There shall be new birthings...
Sounds will be raised and we want you to join us that evening as we worship God in his glory and splendour..
You are invited and we expect you🙏
#28thApril
#GratefulHeart
#EveningOfWorship...
If you are anywhere close to Akwaibom or Uyo please and please plan to attend.
I will be so happy to see any of my hive friends
I remain
glotokens
Thanks for engaging my blog
---
---