Johannesburg Here I come; My entry to Ladies of Hive Contest #116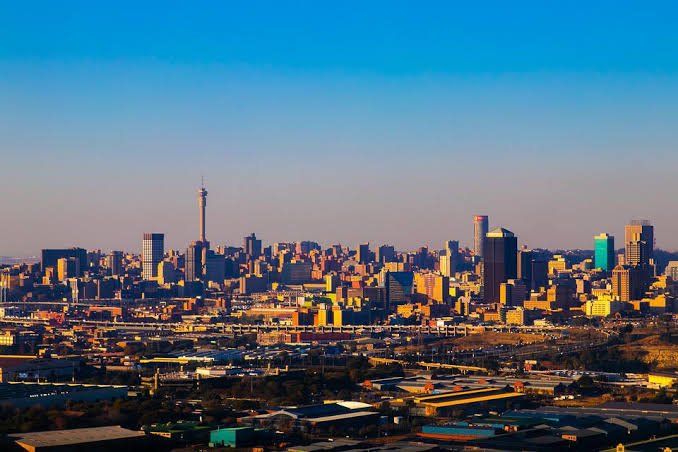 Another week is here to contest in the ladiesofhive community🤩🤩🤩.
So as usual I will be attempting the two questions.
The first question goes thus way👇👇
If you are to take a trip this year to another place or country that you've never been to before, where would you go and what will you be doing there?
𝐀𝐍𝐃 / 𝐎𝐑
2.Share the craziest thing you've done in the previous year (if any). Would you do it again?
Meanwhile this is the link to the contest
Now my answer to question one. Well well well I've never really loved travelling like that, but each time I happen to travel I enjoy it, my issue is always making the First step to even travel ☺️🤩, but I am a witness that travelled is a Nice experience.
Now if at all I am to travel to anywhere hmm🤔🤔🤔 I'd love to travel to Johannesburg
It's is found in South Africa.
Eehm what I wioii e doing when I get there is to visit all the beautiful places I have heard about like 👇👇👇👇👇👇👇👇👇not just that but also taking beautiful pictures of all these placez, guess You know I am a picture freak 😊😊😊😊😊.
Market Theatre
The Lion Park
Holy Hill
Wits Art Museum
The Apartheid Museum
Gold Reef City
SAB World of Beer
Mandela House
Zoo Lake
Mary Fitzgerald Square
Constitution Hill
The Maboneng Precinct
Lindfield Victorian House Museum
South African National Museum of Military History
Pilanesberg National Park
Number two answer;
The craziest thing I have ever done in my past years is loving someone that never loved me and for the records NO I won't want to have such an experience ever again.
It's in the past and I am happy I learnt although in a hard way and because of this experience I have sensible and positive advice to Lend out to the younger generation 😊😊😊😁😁.
I remain
glotokens
Thanks for engaging my blog
Much love 😘😻
---
---