The_Woman_King:-The Most Talked About Movie in my Locality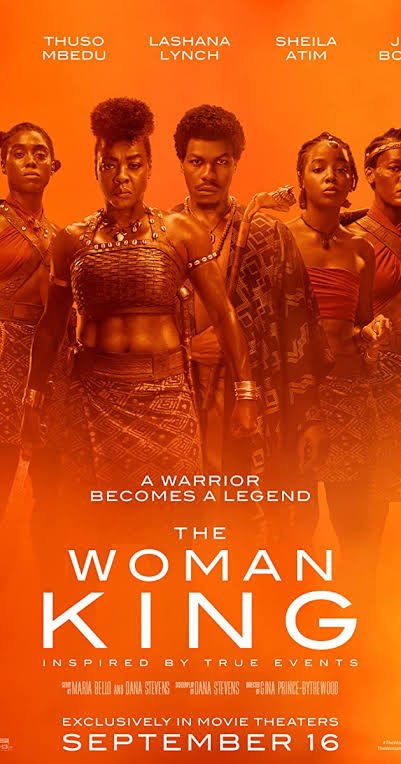 So there is this most talked about movie in my locality it's called The_Woman_King.
I really love this movie.
Its been long I actually watch movie but I had to take time to watch this particular one.
Now this is the summary of the movie.
It's about two neighbouring community that had different agendas one of them prefers slave trade while the other prefers freedom.
This two kingdoms had to fight and the one that prefers freedom won while the one that prefers or prioritizes slave trade were the loosers.
Although there were enough killings and many people lost their lifes in the process in the both communities but there was victory at last.
Dahomey was the other community that never supported slave trade( that's selling of Young women to the White) bur their king aksed the leader of his warriors not to go because he was afraid he was going to loose her since she was one woman he couldn't toil with. But she disobeyed and went because the people were her priority, she went saw and conquer ansnsje brought back her young people and other aves that were captured.
She eliminated the king with so much strength because he was the monster she was running from.
On returning from the rescue mission she thought the king was going to take her position from her but he surprised her by adding more to it and that was where the name came up which was THE_WOMAN_KING.
This was really a dram come through and she felt joy and fulfilled.
I will obliged you to try to watch this movie if you never did.
It's really worth the Time ☺️☺️☺️
I remain
glotokens
Thanks for engaging my blog.
Much love 😍😍
---
---