Enchantment of Waterlogged Rice Fields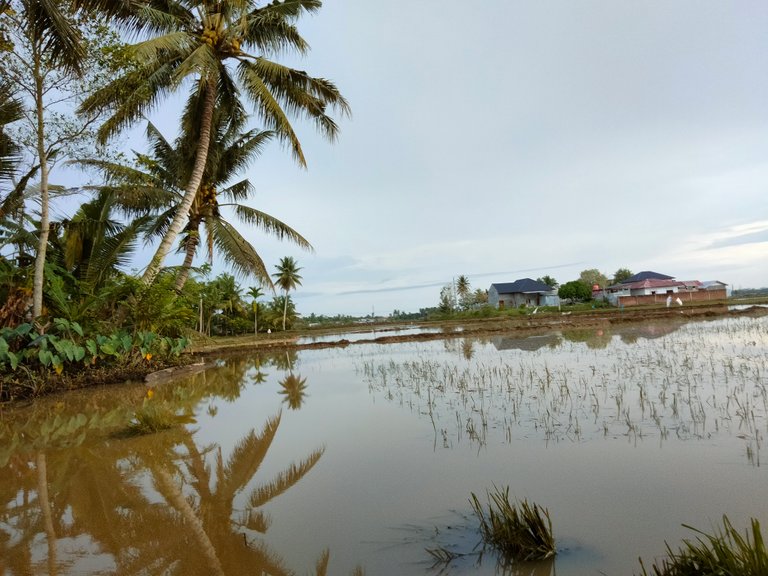 Good evening to all Asean hive friends, how are you today, good luck in all forms of work that you are doing or are in the process of completing.
In the atmosphere of this afternoon I again want to greet all of you through a post that I wrote on this occasion, I hope that we will always be able to establish a good brotherly relationship and also have mutual intimacy between us.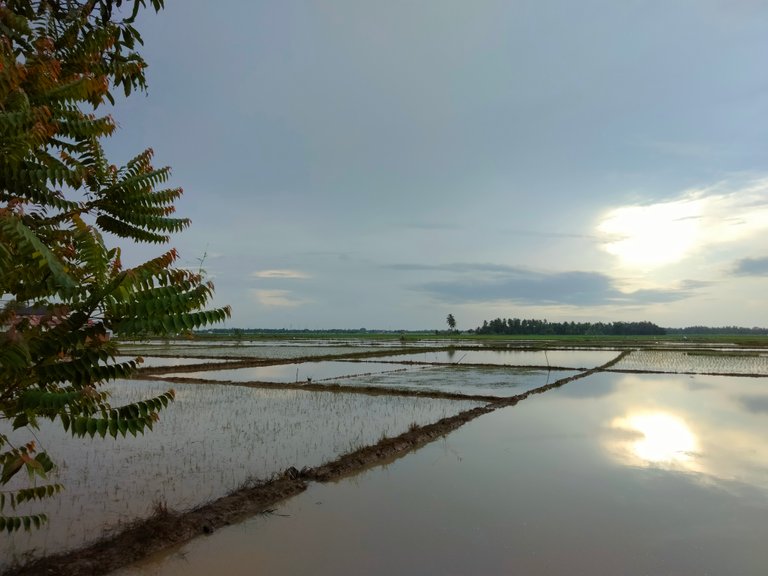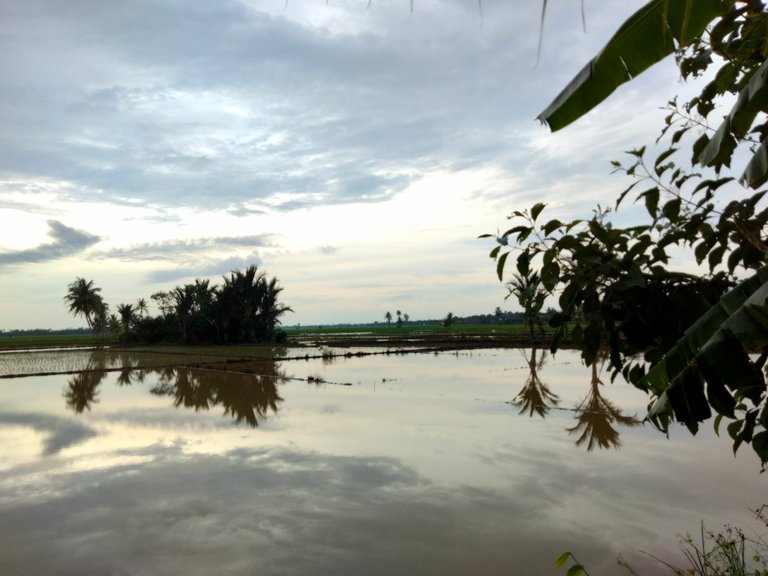 Today I want to write about a rice field atmosphere that is still in a state of stagnant water, and it can be seen that this condition makes the newly planted rice plants die in vain, and apart from that, you can see the beautiful scenery of the weather around this rice field.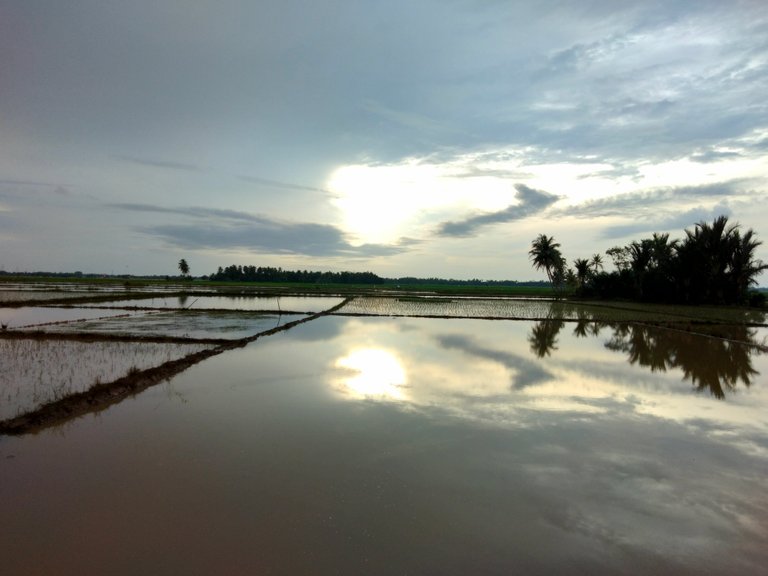 The air in the afternoon is quite cold due to the wind blowing fast enough to hit the soul of anyone standing in the rice fields while enjoying this amazing view of the natural greenery.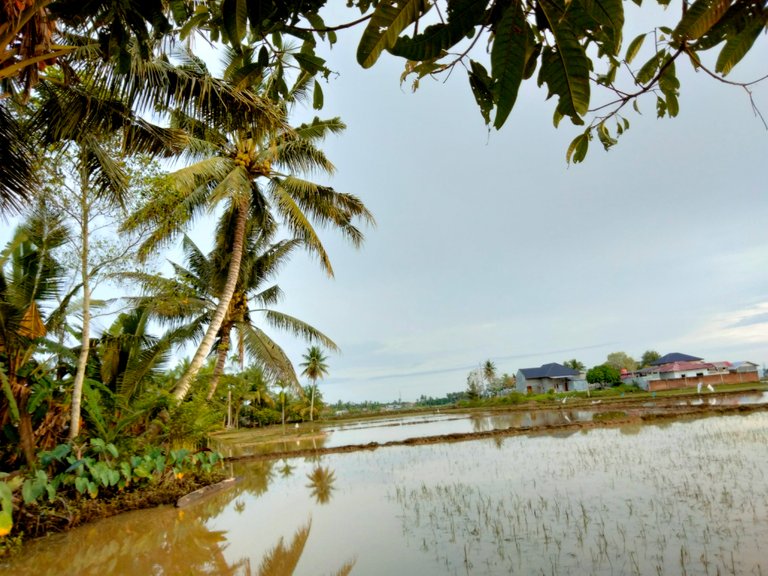 The clouds in the afternoon also look quite beautiful, the white appearance amidst the green atmosphere of the sky makes it seem as if we are watching a painting pasted on the back of the house wall, I am quite impressed with all forms of scenery like this and for me this is something which is so amazing that I can enjoy at this moment.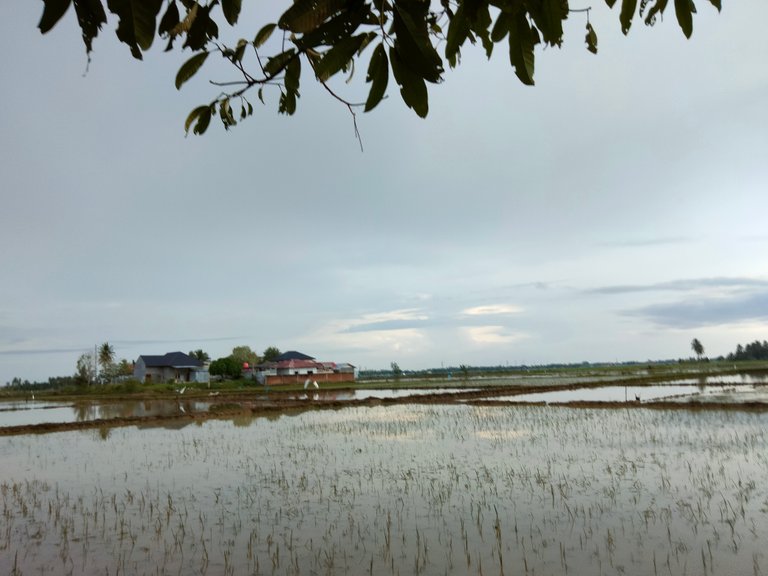 At this location it would be even more fun if we enjoyed it while sipping a little black coffee, of course this would make this feeling even more happy to be able to relax in the rice fields area with fresh air and beautiful views.
So for my review at the moment of the opportunity to write this afternoon, I hope we can still meet in our next post and I hope you like what I posted in this afternoon, at the end of the deed I say thank you very much to all of you.
| ABOUT | INFORMATION |
| --- | --- |
| Camera | Smart Phone |
| Location | Aceh |
| Photographer | @gloves.world |
---
---