Gnarly News #2

Welcome back, everyone! You know how it goes, you're about to get stoked with what's happening in Gnarnia!
...and don't forget to drop in our Discord channel by clicking on the banner bellow 👇


---
Gnars are a new way to fund extreme athletes
We prefer a world where kids aren't sold energy drinks by their heroes. So as a community of action sports enthusiasts, we've formed a DAO to rethink how extreme athletes get sponsored.
Gnars are NFTs on the Ethereum blockchain
Based on Nouns open source and CC0 artwork, they're stored fully on-chain with no external dependencies. Each one gets you a DAO vote and memberships are available at auction, forever.
Gnars are dedicated to supporting the artistry of extreme athletes
---
News and Updates
Joe Atkinson takes home a win!
Gnars inline skater Joe Atkinson just took out the European Championships! Check out some highlights in the tweet thread below. We are so excited to have an amazing athlete like Joe representing Gnars at such an elite level on the world stage. Looking forward to many more 🤘
⚡️ BREAKING ⚡️

Gnars inline skater Joe Atkinson just took out the European Championships 🏆🎉

✨ Highlights below ✨

⌐◨-◨ pic.twitter.com/aM9L1JTFhM

— Gnars (@gnars_dao) October 3, 2022
500 Member Milestone!
As of September 28th the Gnars Discord has hit the 500 member milestone! We have seen amazing growth in recent weeks and hope to sustain this momentum for the foreseeable future. Shout out to all the new members, athletes, and artists - we could not be more appreciative of your support!
Gnars Jam Sessions Podcast by Davin
Davin has been recording the weekly Gnars Jam Session's hosted by The Noun Square and turning it into a podcast. Check out the available episodes here and keep an eye on The Noun Square Twitter or calendar for each weeks live Jam Session hosted every Thursday!
---
Proposals
Active
Sponsor Haris Housos (Skateboarding)
Haris Housos, aka @Knowhow92 on discord, is a full time content creator and founder and community manager of Skatehive, a web3 community on the Hive blockchain (formerly known as Steemit). He publishes to his blog on Peakd and is an active investor and board member of Gnars DAO. Read more details at the proposal link below and check out his work!
Proposal | Discord Thread | Blog | Twitter | Instagram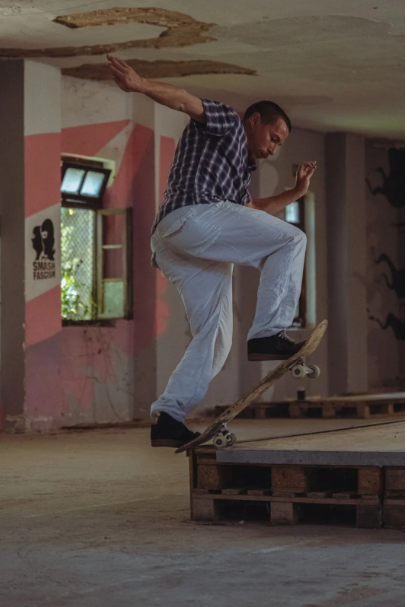 Upcoming
Sponsor Kate Wulfekuhle (Skating)
The Lil Sisters grant of 1 ETH has been approved by the Lil Sisters to be allocated to Kate, this proposal is for Gnars to match the 1 ETH to sponsor her with a total of 2 ETH. We hope this is just the beginning of our collaboration with Kate!
Proposal | Discord Thread | Tiktok | Instagram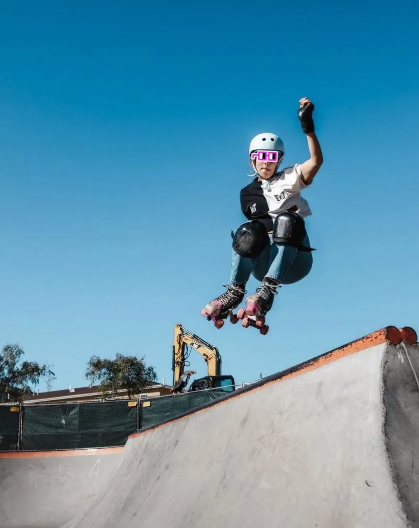 Executed
Sponsor Luiz Hadad (Surfing)
Luiz is a partner at https://surfguru.com.br , Brazil's biggest online surfing community and forecast website, with 300k unique users and 2.5M visits per month.
Proposal | Discord Thread | Twitter | Instagram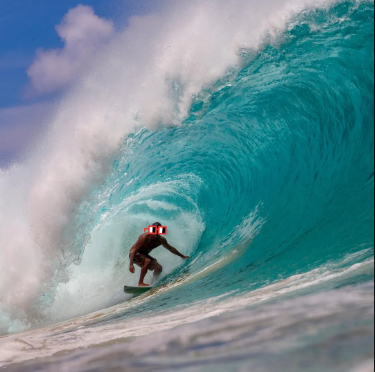 Sponsor Taylor Elliot and McKenna Brown (Snowboarding and Skiing)
Taylor and McKenna created an amazing pitch deck for their proposal. Check it out here!
Proposal | Discord Thread | Taylor's Instagram | McKenna's Instagram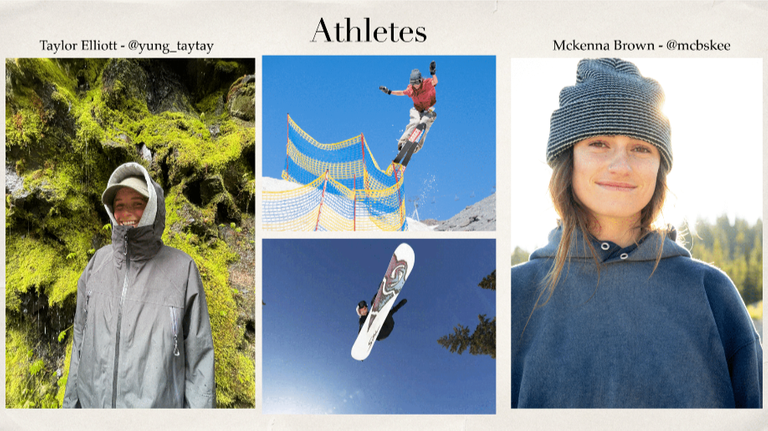 ---
Shred to Earn
Coming soon!
Over a 12 week pilot period, we'll be prompting skaters, boarders, riders (all extreme sports) to share their most creative (and Extremely nounish) tricks. Each week a guest judge from Team Gnars will help promote and choose winners based on creativity and flair. It's a loose proof of concept for a global expression session hosted atop hashtags across various social media.
---
Community Highlights
Gnartwork Contest Round 2
Round 2 of the Gnartwork contest has begun! This week there will be five winners and all winners will be featured in future editions of this newsletter. Check out the details below.
🎨 GNARTWORK CONTEST 🎨

Since @gnarlynews just launched...

💌 Create your own extremely nounish artwork to feature in our newsletter 💌

🧑‍🎨 QT here + follow @gnars_dao

🧑‍🎨 5 winners x 0.1 Ξ each

🧑‍🎨 Due 7 Oct. details below ⤵ pic.twitter.com/AFuKXKlfrP

— Gnars (@gnars_dao) October 1, 2022
Banner Artist
This weeks newsletter banner was designed by Ilustradora! Ilustradora has been creating amazing Gnartwork for Gnars DAO for several weeks now and consistently impresses us with her creativity. Check her out on Twitter!
---
In Other Nouns
Nouns and Lil Nouns both just concluded their latest funding rounds through Prop House. Check out the proposals submitted to Nouns and Lil Nouns. Congratulations to all winners!
Public Nouns is a new Nouns extension focused on supporting Public Goods. Public goods require new ways of sourcing funding so Public Nouns DAO will focus on identifying and funding projects whose outputs are practically useful, non-excludable and non-rivalrous. As Nouns DAO has done, Public Nouns will harness the power of memes as a tools for co-creating shared identity, with a focus on public goods. Check out their manifesto here.
*Public Goods* is more than just a meme@nounsdao (https://t.co/GlcHLPBUGI) is an epic experiment on #Ethereum

Public Nouns is a Nouns extension focused on supporting Public Goods

A thread👇🏼🧵
1/9 pic.twitter.com/YxKqjFRAle

— Public Nouns (@PublicNouns) September 29, 2022
Nounlets, mentioned in last weeks newsletter, have been a hot topic in the Nouniverse as of late. Inspired by Punk4156's tweet, NanoNouns have been born. NanoNouns subdivide Nounlets even further, creating 10 NanoNouns per Nounlet. The experimentation around Nouns and decentralized governance is getting more and more interesting, what will be next? 👀
https://twitter.com/NanoNouns/status/1575593639035559937?s=20&t=pVQqrsR1H8ITnH_qXpMfgQ
---
That's all for this week! Keep proliferating and stay Gnarly ⌐◨-◨
Find us on
Official Website : https://gnars.com/
Auction Site : https://gnars.wtf/
Find us on
---
---