Our 17th Church Anniversary Celebration with the theme "Exceeding Grace of a Great Harvest."
A Blessed Day Hivers!
A very beautiful and happy event happened in my life because of another year of abundant and peaceful celebration of our Church which is now in its 17th year.
I feel very grateful and happy for our celebration this year because I remember that last year I was not able to attend because I was in the hospital due to my illness, but all praise and worship to God because of the year I was finally able to attend happy and strong.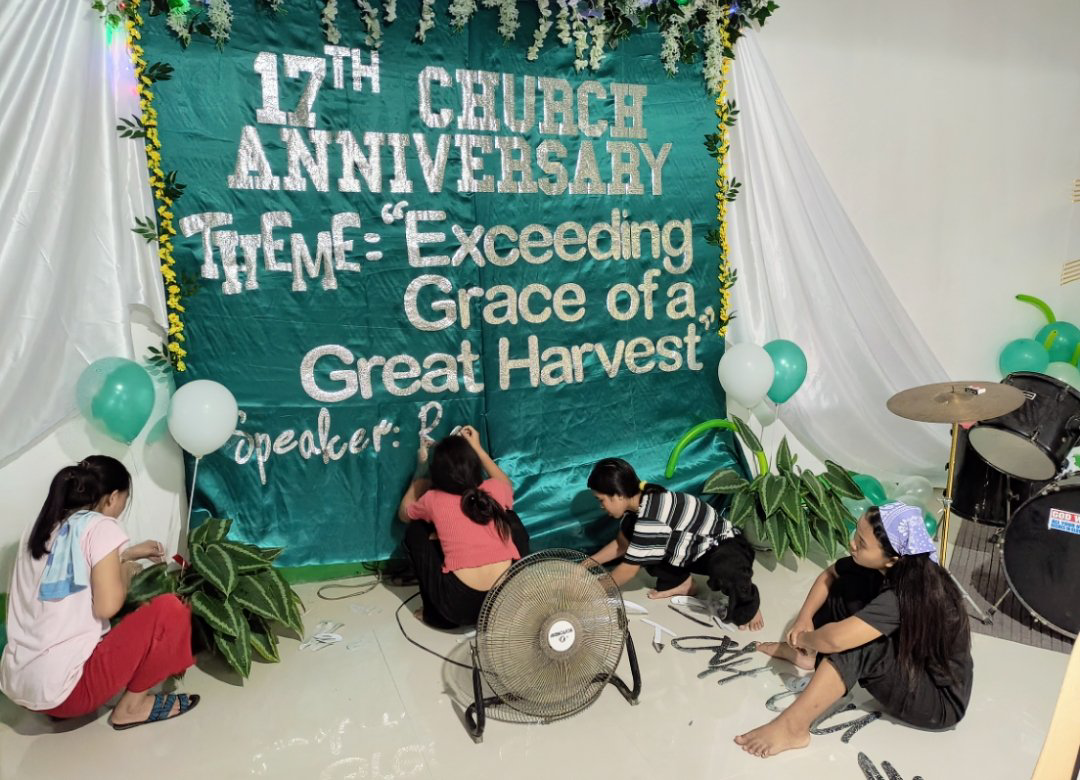 Before our Church Anniversary took place, just last night we were all busy preparing from our decorations to other things that needed to be done and practicing for praise and worship.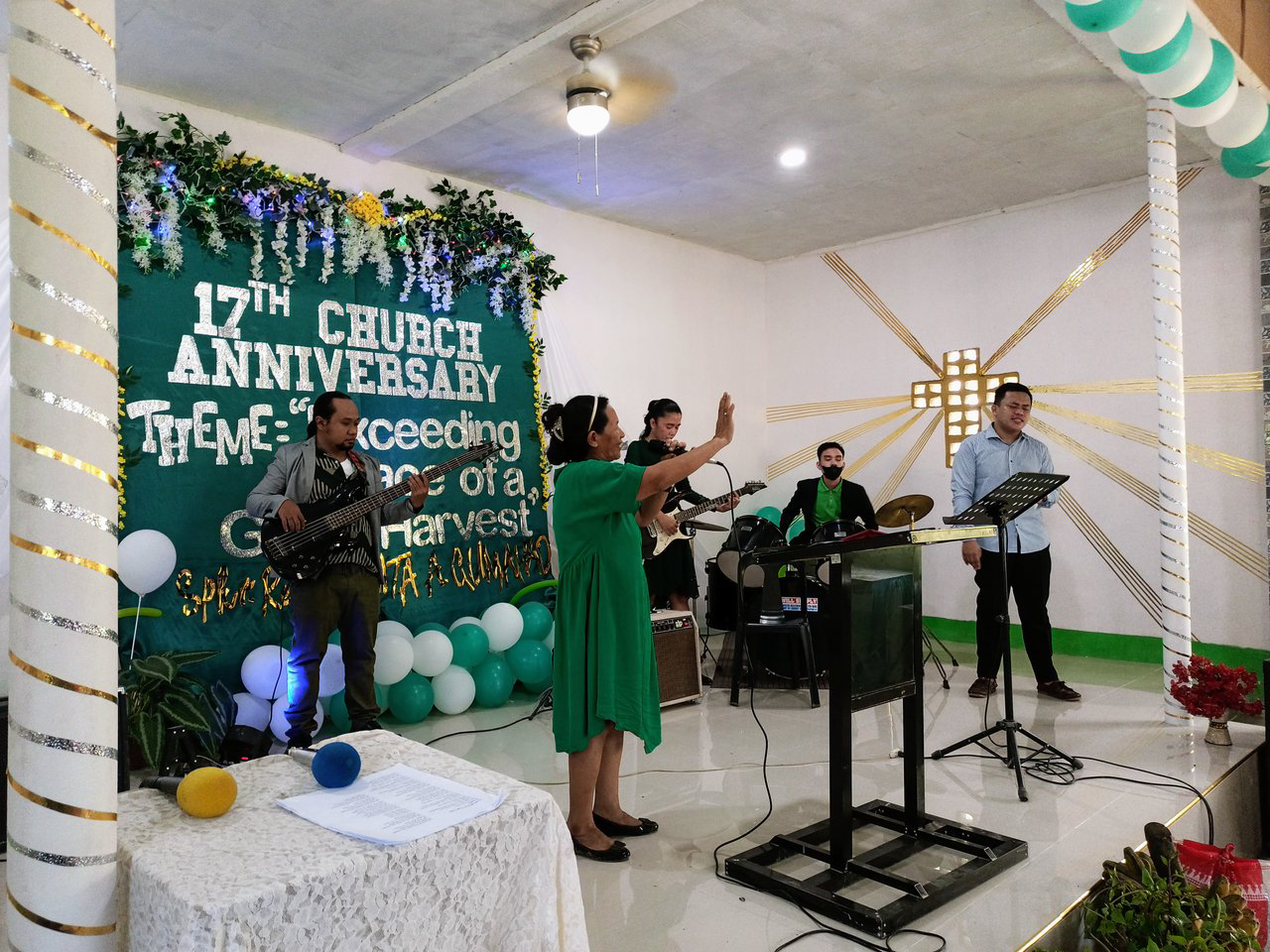 Until about 9:00 in the morning, our Church Anniversary took place and our theme was "Exceeding Grace of a Great Harvest." It started with the opening prayer and was immediately followed by our opening salvo where every department of our Church danced from Children, Youth Alive, Men's Ministry and Women's Ministry.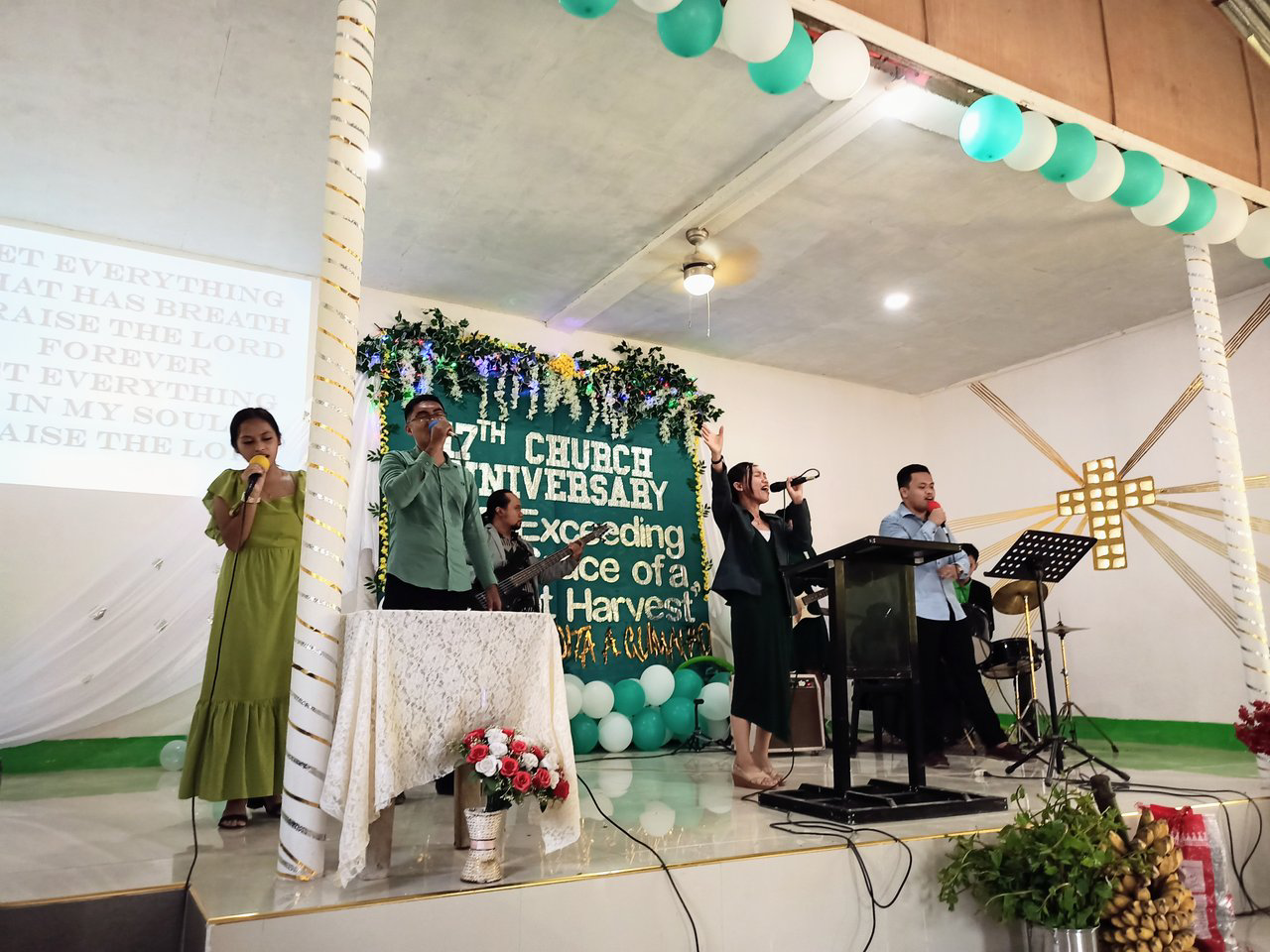 After the opening prayer, it was also followed by the opening remaks of our Senior Pastor, Pastor Dodz, to welcome everyone who attended our celebration. After everyone was welcomed, it was followed by a short Church History led by one of the very first members of our Church who has been there since it started and there he shared the events of the past that despite many trials continued still to this day.
At around 10:00 in the morning, it was also followed by Praise and Worship led by our Praise and Worship leader, Ptra. Em with four back up singers. Here we thank God for everything he has done through songs and dances, praises and worship and all this is for the glory of God.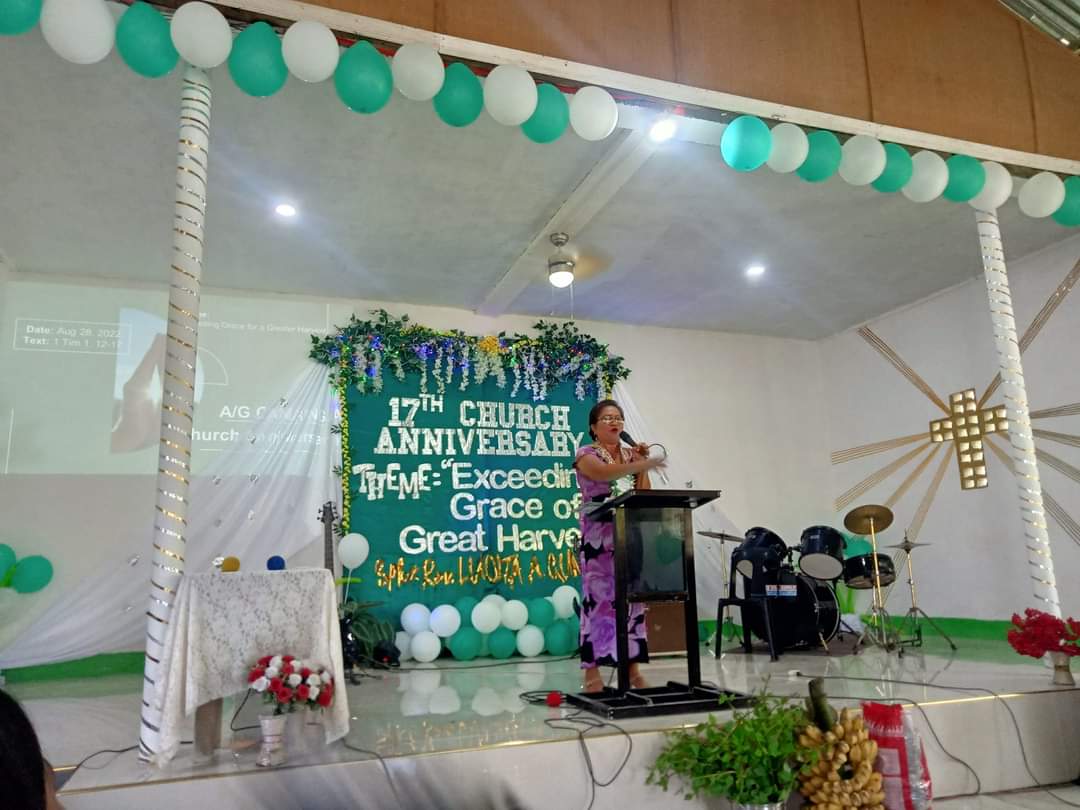 Now after the Praise and Worship, we are here at one of the most awaited and center of this celebration, the sharing of the Words of God and because this celebration is special, we have a visitor who is one of the leaders of our section and this is Ptra . Lucita A. Stretching. The one who introduced him was one of our youth leaders, madam En2x.
In the sharing of our Speaker he explained what our theme today, which is "Exceeding Grace of a Great Harvest" means. God's Words are really very beautiful and perfectly fit our celebration because of God's overflowing grace, we will really achieve abundance.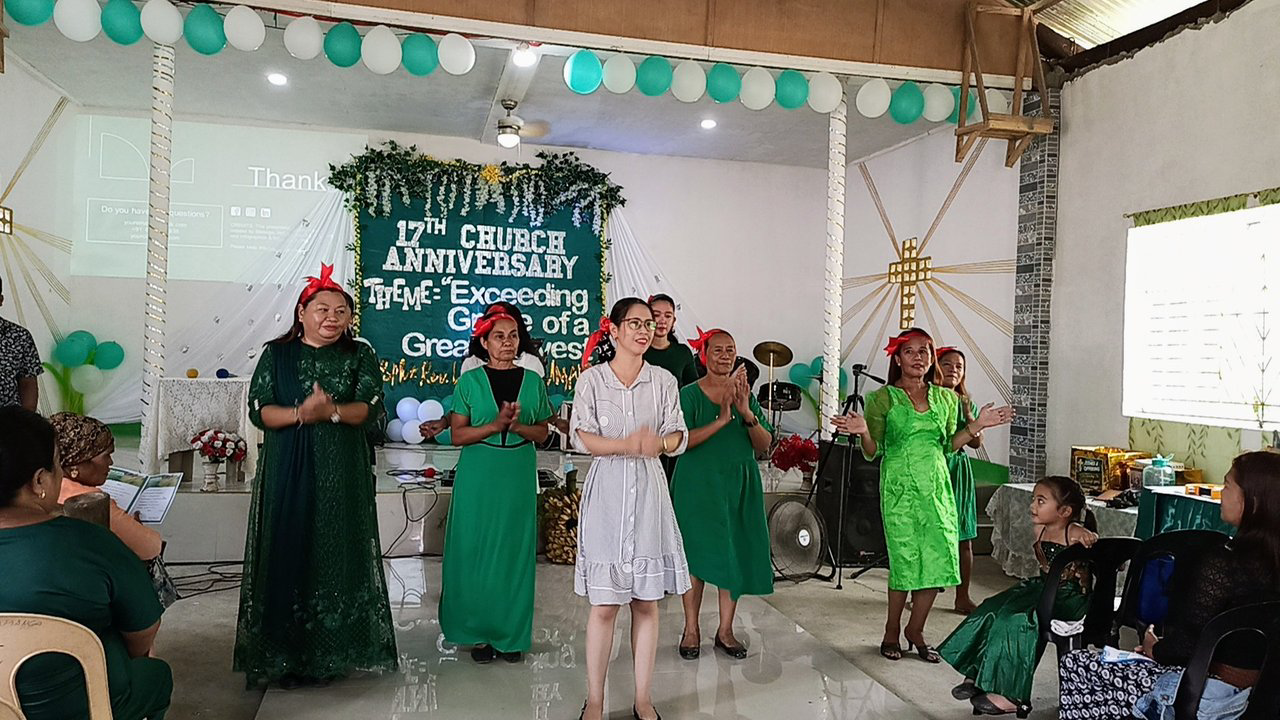 It was around 11:50 that our Speaker finished sharing and we are really thankful for the Words of God because we are full not physically but spiritually. Today, our beautiful and hardworking Mothers, our Women's Ministry Department, shared a dance.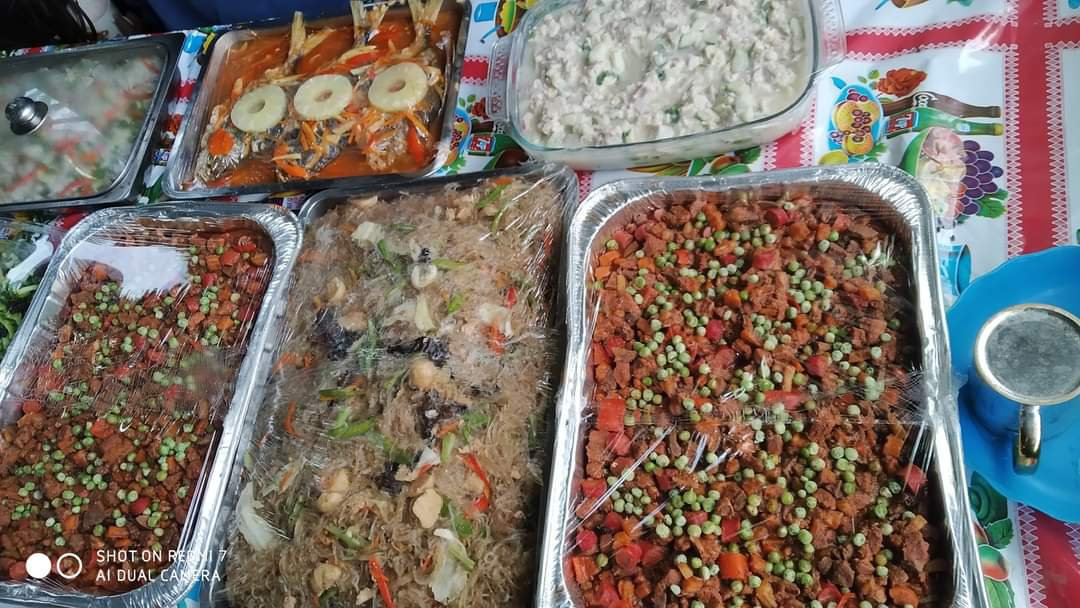 Now we are here at the exciting part because a celebration is not complete without food and since it took a while and everyone was hungry, it was time for our lunch.
We are really very happy and happy because our 17th Church Anniversary Celebration was a success because there were some problems in the preparation and in the financial, but God is really very good because we know that he will provide all our needs.
To God be all the Glory! 😇🤗🙏
Your Friend
@godlovermel25
---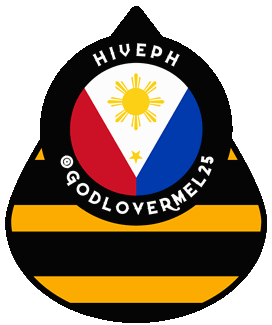 Thanks to @kennyroy for
the animated GIF.

---
---