The First Family Reunion, in my Mother's Side
A Blessed Day Hivers!
On this day, I thank God because our first Family Reunion went well with my beloved Mother.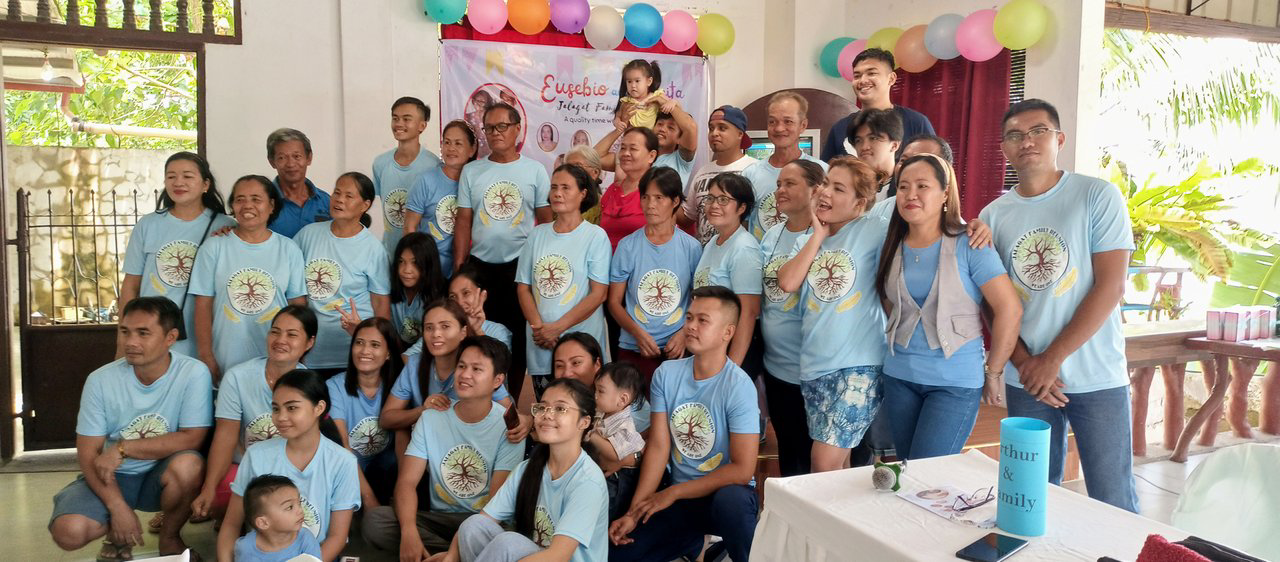 Around 10 in the morning we arrived at the venue whose owner is my Mother's younger brother if the venue was free. I also did not expect that I would be the e.emcee at our Reunion because when I started they told me that I would be the e.emcee so I immediately started even though I made a few mistakes but with the help of God, I was able to do it. I also thank God for giving me the opportunity to share God's Words with all of them, I also thank my aunts and uncles for agreeing. Each family took a picture first so that we have a Family Picture of almost all of us.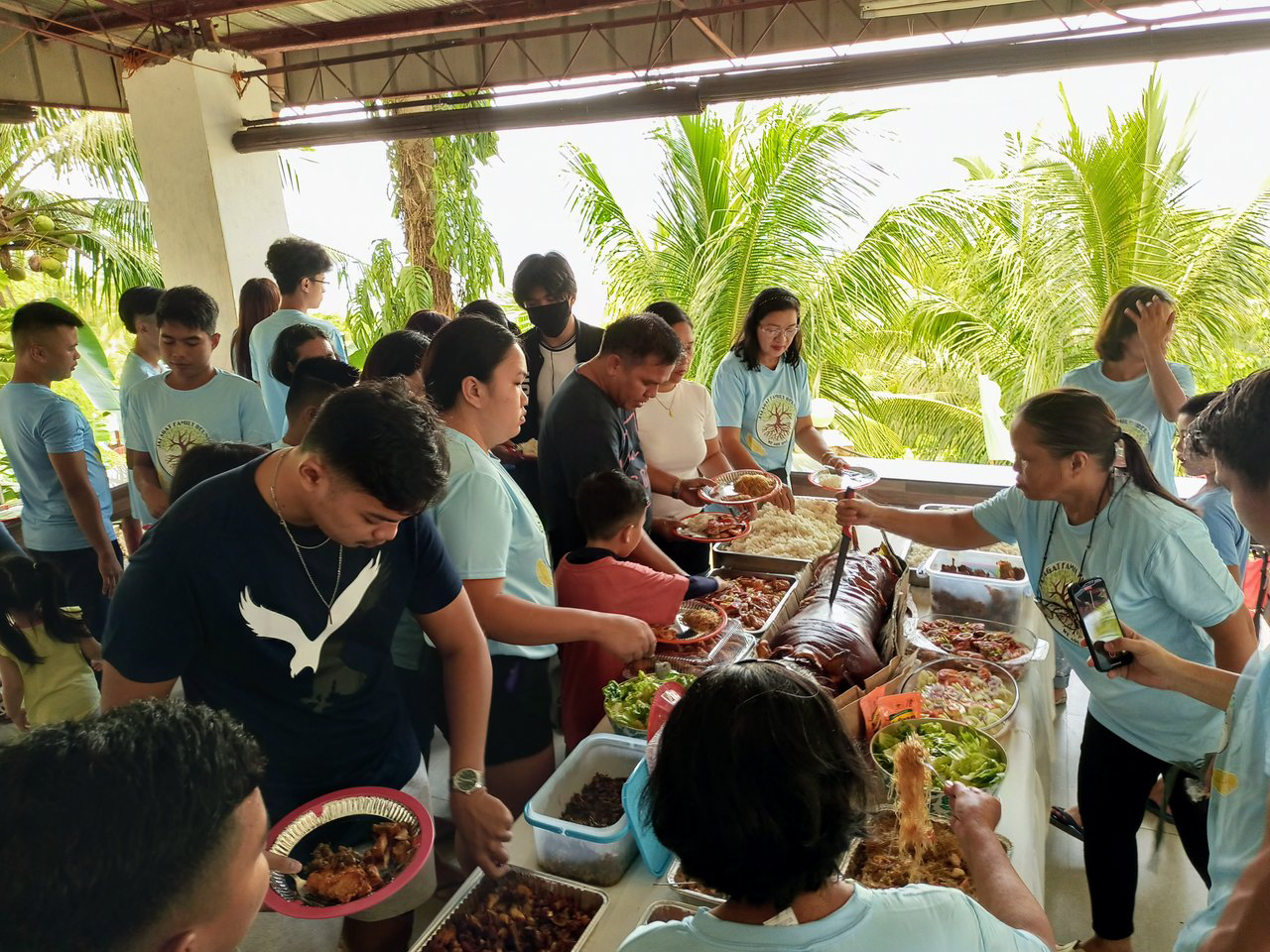 Because it was almost noon and we felt hungry, that's why we took a break for our lunch. There are quite a few of us prepared for this day because apart from those who prepared with the money given by my mother's brothers and sisters who make life easier, there are also other families who have brought things such as some dishes and fruits. We were all really full so after eating we rested before continuing with our other activities.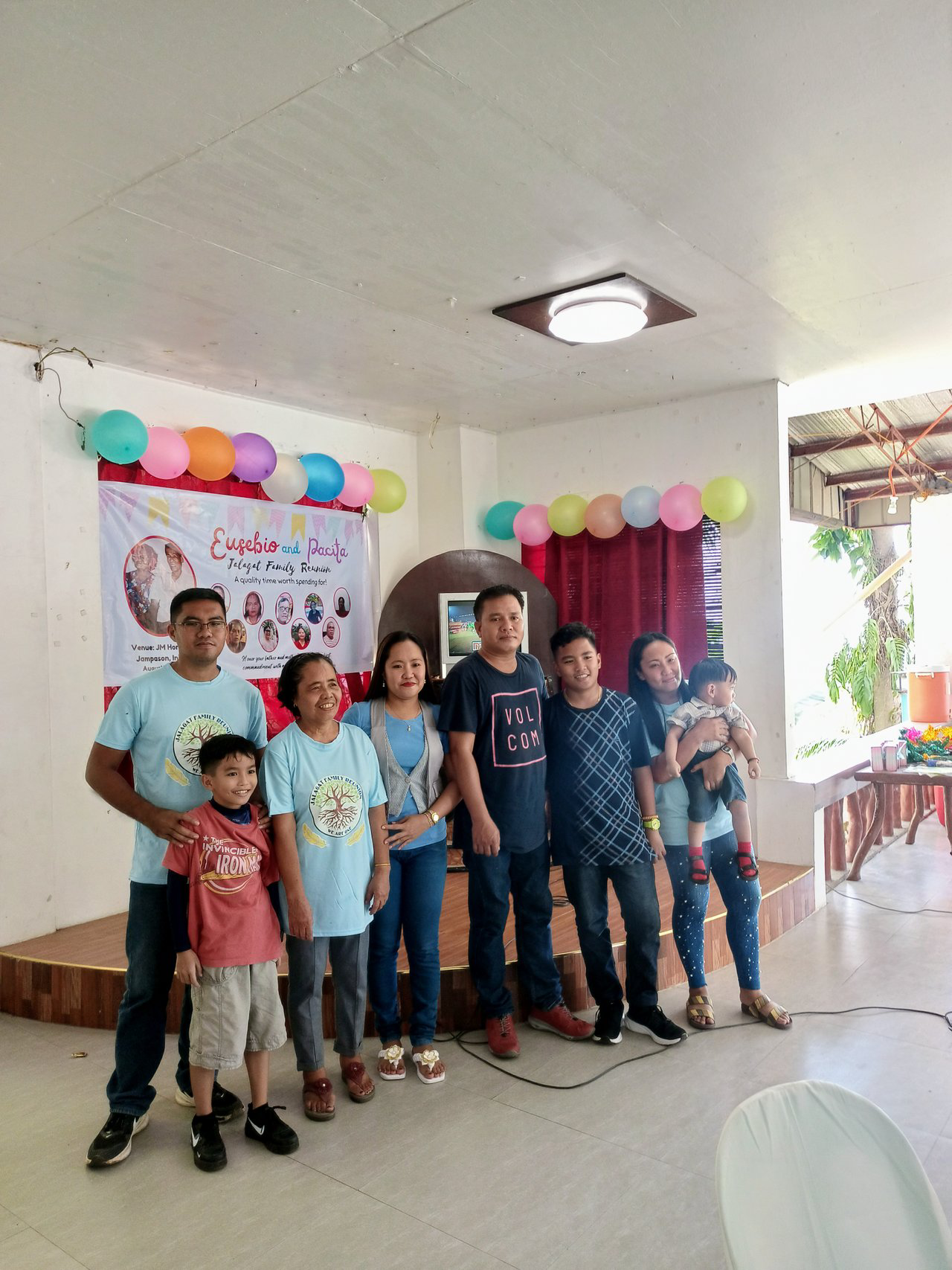 In our program yesterday, I called each family to introduce themselves from the parents to the children. Even though they are my mother's siblings, they are all 9 and my mother is the oldest of all. After each family was called and each member was introduced, some talent was given, some danced and some sang.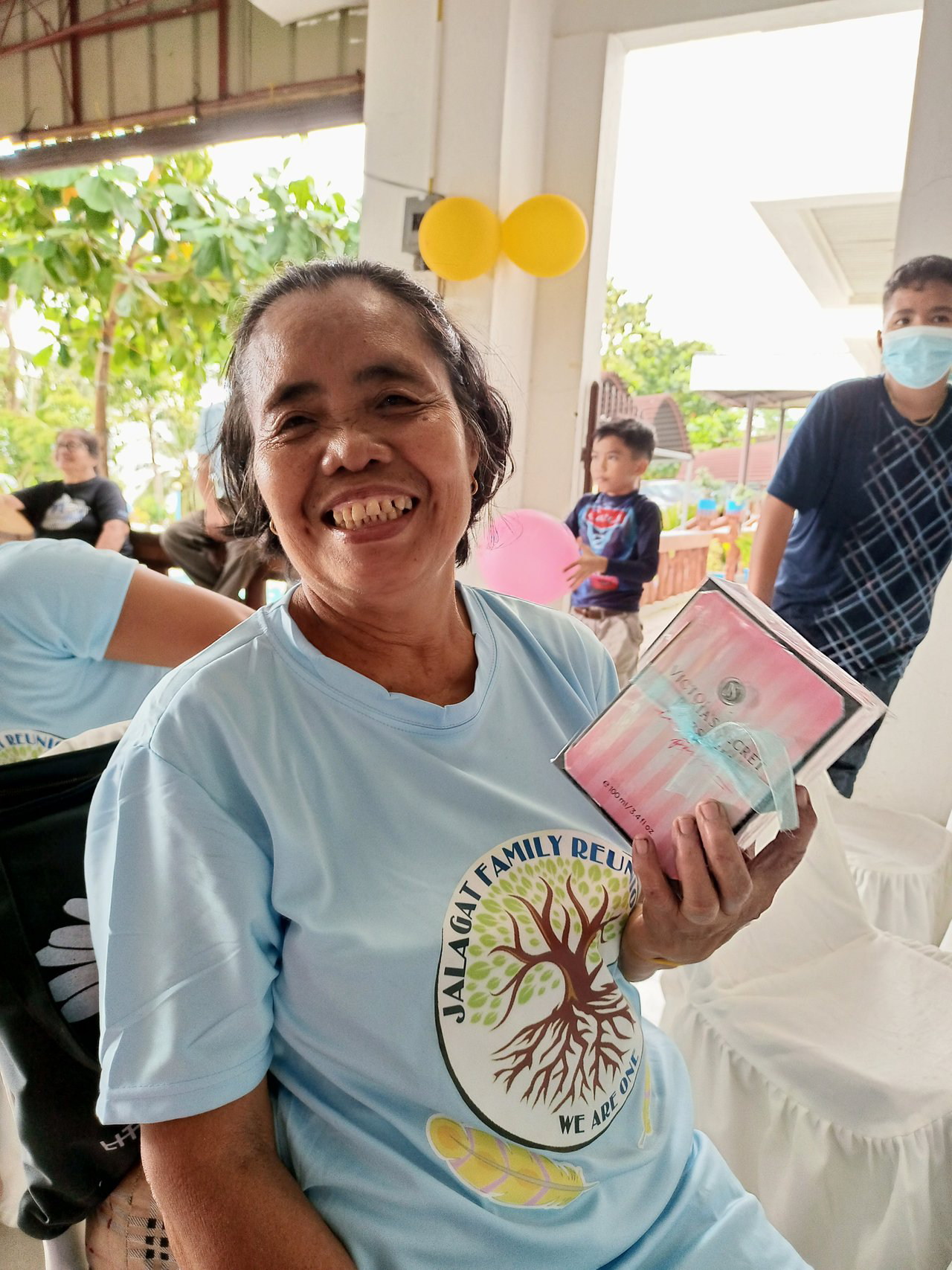 Now after introducing all the families it's time for the parlor games and my part as emcee is over because the one assigned here is one of my Aunts and one of my cousins. Everyone was happier there because of the games we played there and of course every parlor game had a prize. My family also won and my mom was there.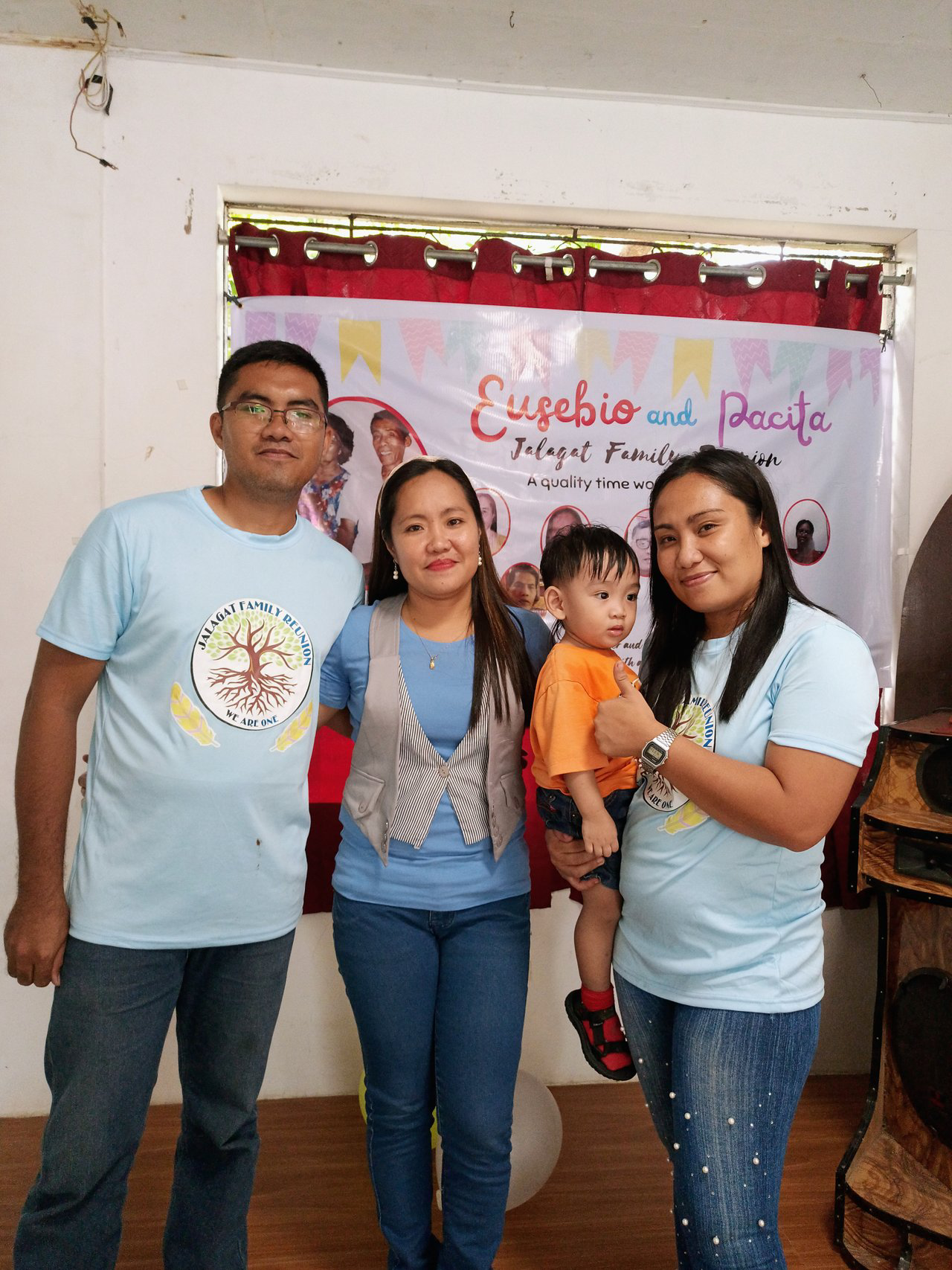 Everyone was really happier and livened up in the parlor games and at about 4:30 in the afternoon our Family Reunion ended and thank God because it is a big thing that we will all meet cousins ​​and no longer need each other. because actually something like that is happening, so it will be made an annual event.
In the end, we didn't let the three of us miss taking pictures, especially now that my older brother is here, who only comes home to our house once because he already has a family and lives far away from us, about half a day's flight away. to us. I also thank God because even in a short time we were able to bond.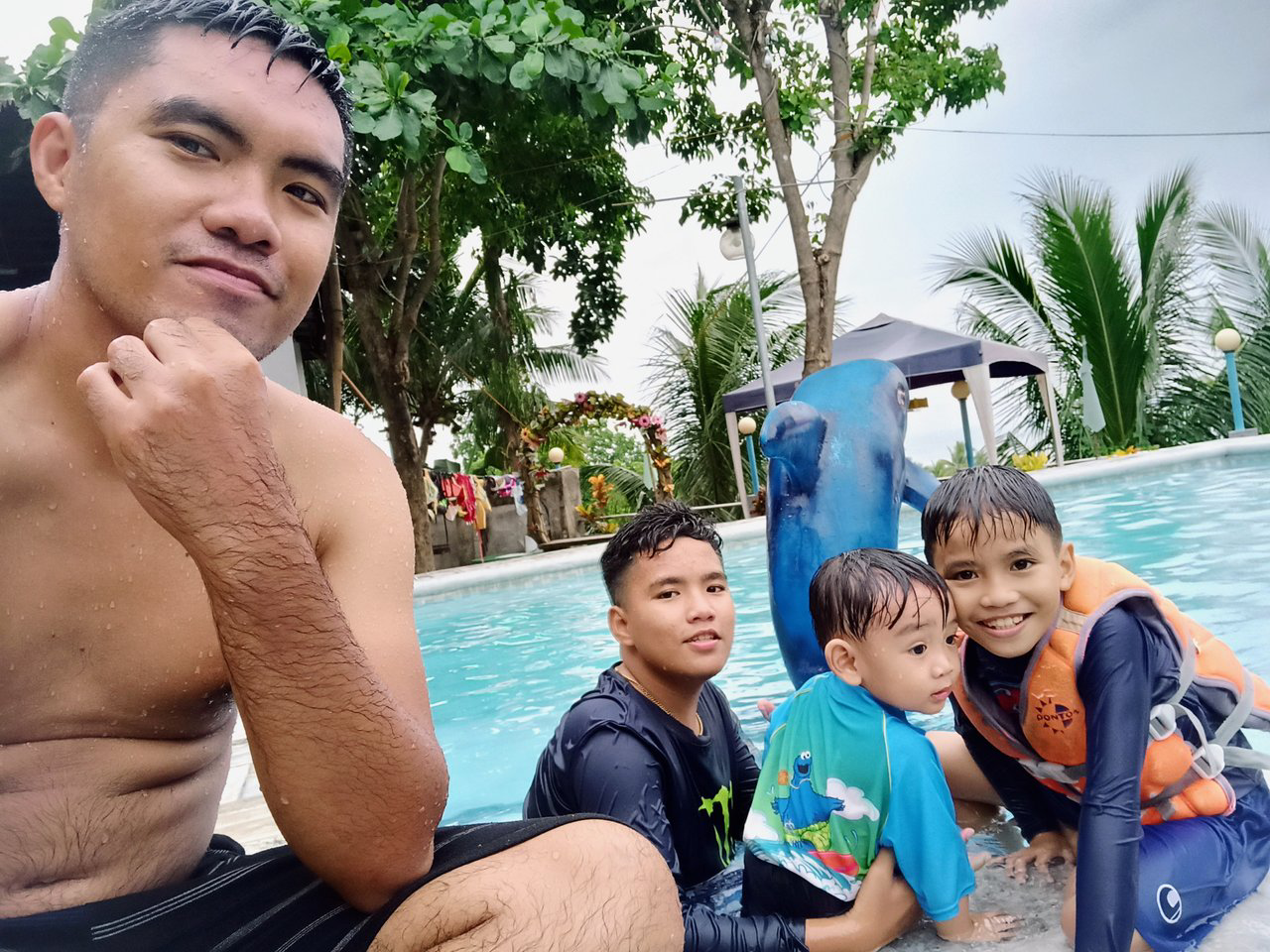 Now that our little program is over, it's time for us to relax and take a bath in the pool because it's also free and my nieces are with me in the bath. my other nephew Baby King2x who is really very cute.
Around 6:00 in the morning we finished bathing and it was time to go home and I thank God for the successful work of this day from morning until we returned home safely to our homes.
To God be all the Glory! 😇🤗🙏
Your Friend
@godlovermel25
---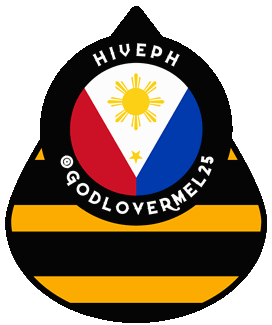 Thanks to @kennyroy for
the animated GIF.

---
---