Have An Enjoyable Nature Travel Everyone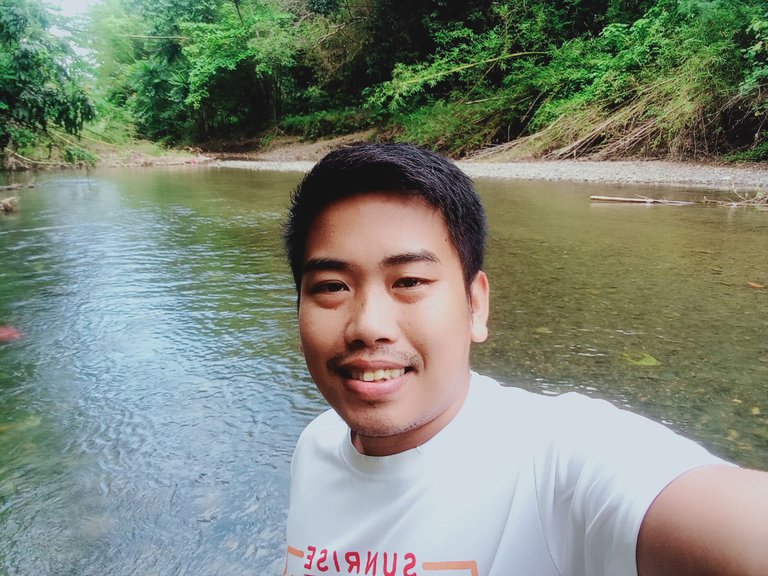 It was a most fun and enjoyable travel moment I have when I decided to take a visit in Barangay Paniangan, one of the Barangay here in Manticao, Misamis Oriental. This place consists of many fascinating flowers, plants and even rivers connected to other Barangays in the town. The first place I went was this cool and crystal clear river in the place. The place was very peaceful and quite, only the tweeting if birds can be seen and heard here. The place was very cool and the river is very clean. People loves to go and swim here together with their families and friends specially during summer season.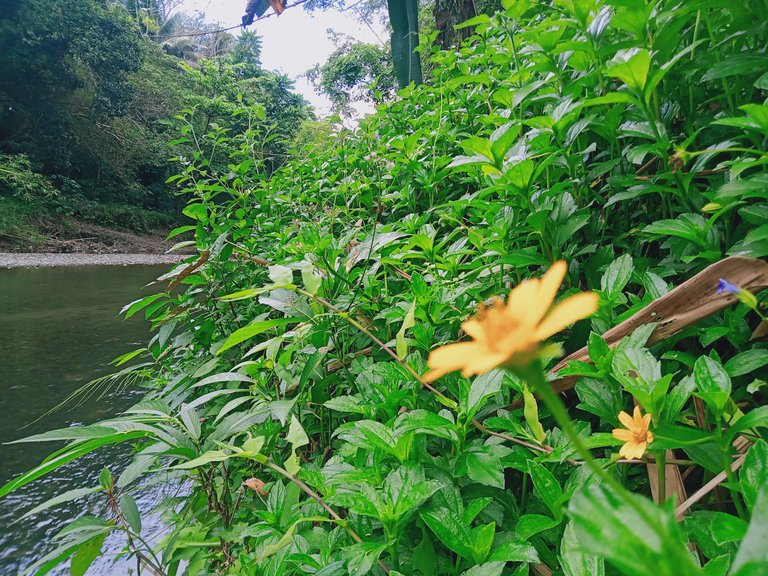 The river was filled with many wild plants and flowers and it brings a fascinating and and colorful place in the river. This simi-sunflower like is also very fascinating and interesting to see. I like to take more good pictures just like this one and shared in here to see how pretty and beautiful it is. We don't want to remove this plant near at the river particularly near at the cliff because it prevents the soil from being eroded and can also serve as a relaxing spots to all people who visited this place.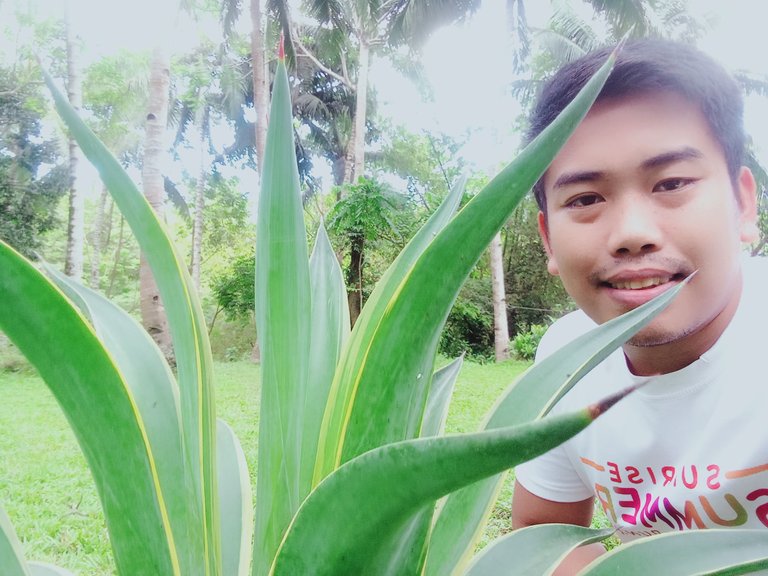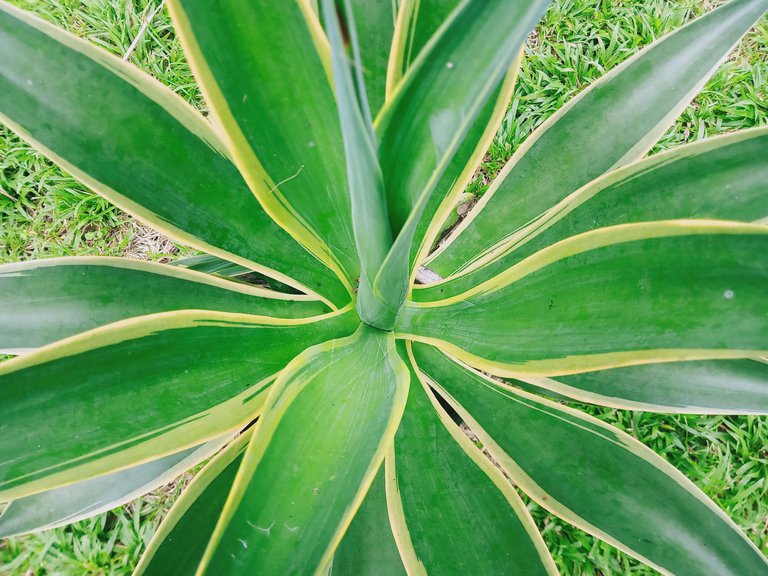 This plant is what we called, Century plant and this is good for interior and exterior decorations in the house. It has a pointed leaves that is why children should be avoided this plant. It grows into a very big plant and it consists of color green, yellow and white portion of the leaves. I was very amazed of this plant I seen because of the shape, forms and colors of it. Some of plant lovers planted this and use this as a center attraction in landscapes. As far as I know about this plant, it grows for a very long time and this is very expensive plant if it sells.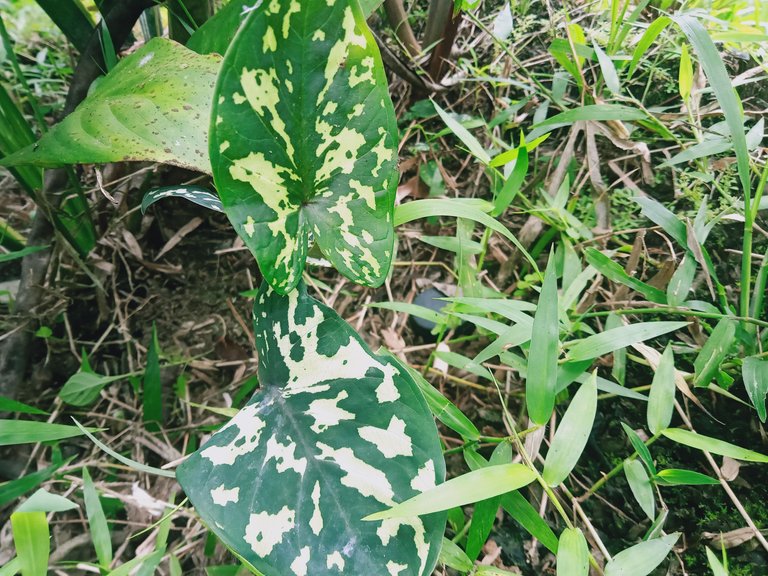 This is what we called, Camouflage Caladium Plant. It grows everywhere and it has a fascinating camouflage colors. This kind of plant is very fascinating and it consists of many different kinds of styles and colors. The bulbs of this plant can be cut and propegated in the fertile soil and it grows for many years. In our house, we already collected almost 25 kinds of caladiums and they are all very pretty and attractive. This kind of plant should be placed in the area were it can directly hit the sunlight for a whole day and it should be watered it 3x a week.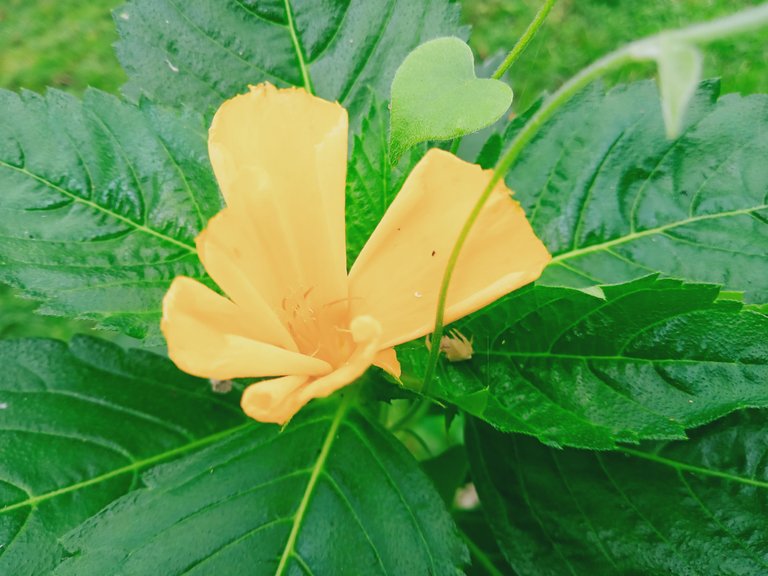 This is the Morning Glory flower and it only blooms every 5 to 7 o'clock in the morning. This is very common flower here in our town and it grows everywhere. Many different kinds of insects just like bees, butterflies, dragonflies and other kinds of insects fly in here. It consists of many red seeds that can grow if it will turns to color red. The seeds pocket will broke and fall down to the ground and started to grow.
It was an enjoyable moment traveling here near at our place and I am really happy that we have this relaxing and peaceful place.
---
---