My Mini-House
Hello everyone, how are you today? I hope that you're all fine. Tonight, I will show to you my mini-house I built last day. Althought I forgot to take a pictures on how to construct but still I am proudly to present my master piece.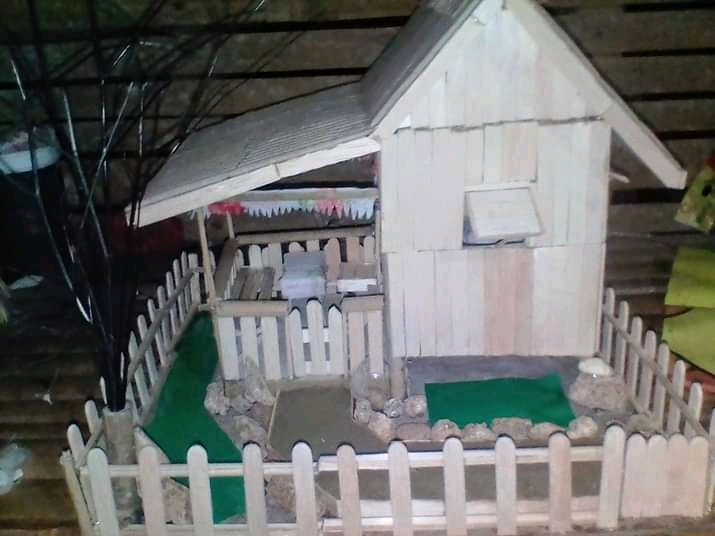 This is my mini-house master piece. I built it last day, and so sad I forgot to take a pictures. This house is made of bamboo sticks and popsicles stick.
Materials we need:
Stick glue
Colored paper
Scissors
Bamboo and popsicle sticks
Cardboard
Pebbles
Silica stone ( as cement on the pathways)
Old piece of clothes
Small Dry branch of trees
Simple Ways to make:
This is easy to build, specially when there is a pattern that we followed. Simply just connect all the parts according to the style of the house you want and glued it together to become joint and dorable.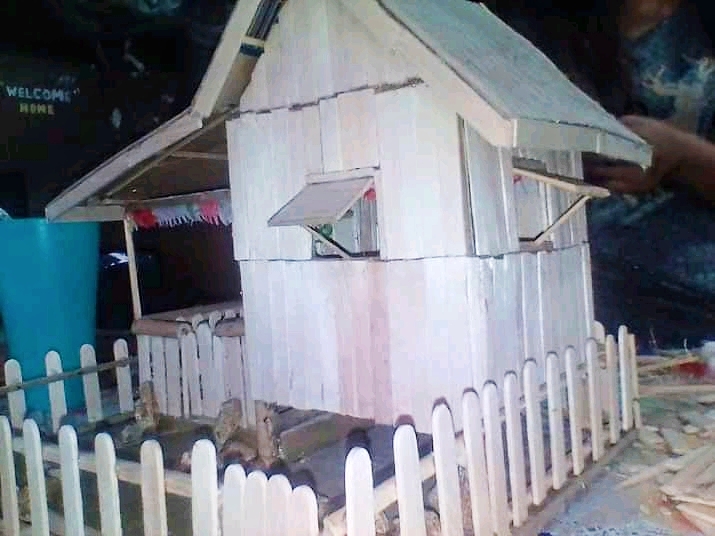 Popsicle sticks is very important by making a mini-house. The reason is because popsicle sticks is well organized and the same length and sizes. All we have to do is to cut all the excess part depends on the style.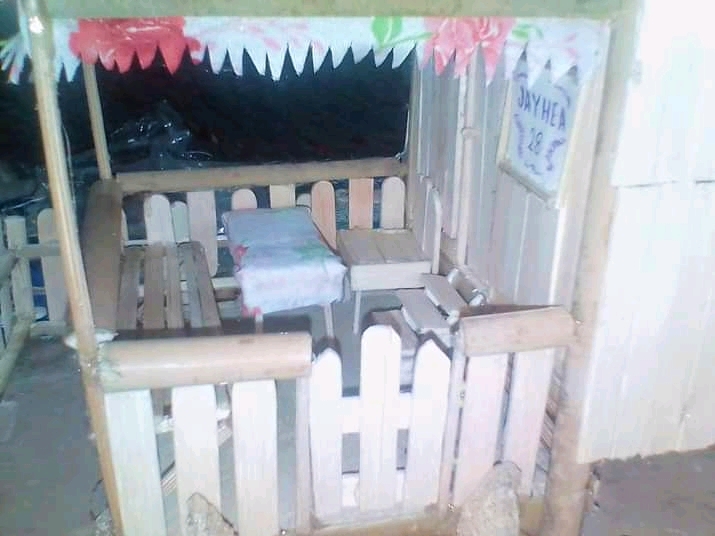 This is the mini-sala. It has a small table and a chair on it. Silica stone is the number one ingredient by making a cement and this is the thing I used. Just simply grind it into powder pieces and add the right amount of water then put it in the desired box. Wait to become dry ang serve as the floor of the mini-house as well as the pathways. But this
Is not totally hardened even it is dried.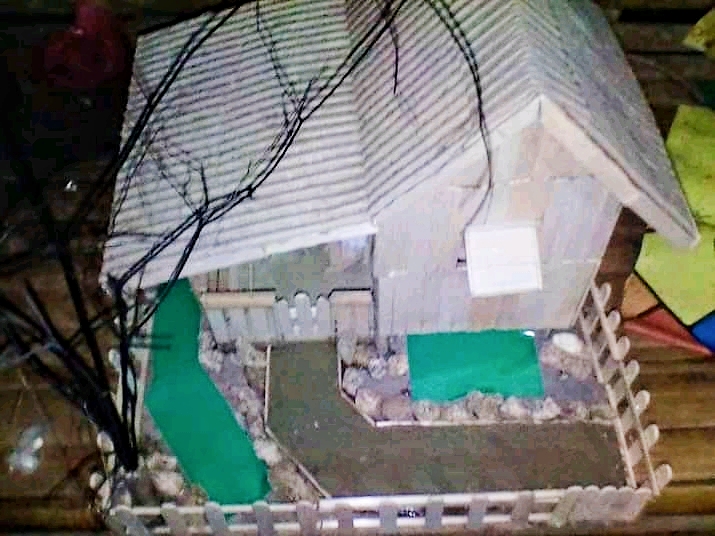 The small rocks or pebbles is used for making a pattern such as the pathways and it is good to put the grind silica powder.
The color paper is serve as the green grass of the mini house to make it lively and colorful. I am so very happy by seeing my masterpiece. It is like a realistic scenes just like our house.
For the fence, popsicle sticks is very good on it. Just simply cut it with the used of cutter and put any designs depends of what you like.
For the roof top, just simple divide.the cardboard into to and put the wavy surface on the top to make it like a roof.
For the base, plywood is very capable in this for we can easily carried it anywhere without any damaged.
I am so very happy I have my talents to make these. And I am very proud to share and present my talents to you all.
🔺🔺Hive 🔺🔺
---
---