My Simple Ornamental and Flower Garden
Good day everyone..
Some of us loves to plant ornamental or flowering plants in our place. This will gives us a cool, relaxing and beautiful surroundings. Flowers have different kinds of styles and colors and this is one that can attracted to our eyes. I will share my simple ornamental garden here in our backyard.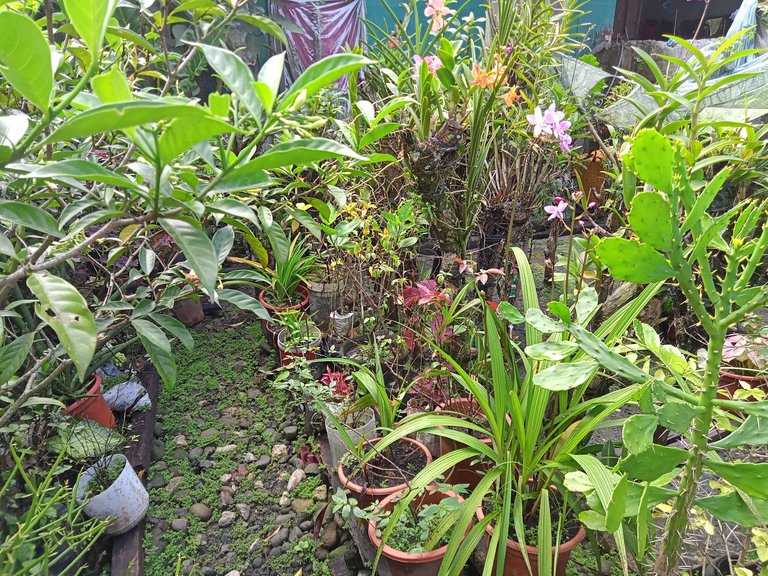 May I present my simple garden here in our backyard and there are so many different kinds of flowers and ornamental plants can be seen here. My Mother loves to collect different varieties of flowers and plants. Honestly, plants and flowers can give us a relaxing and peaceful mind it can also relieve stress and good way for exercise. Since when the Pandemic exploded, We started to take care ornamental and flowering plants because our Local Government gives us a guidelines about staying at home, so to get out the bored out we decided to plant more flowers and ornamental plants.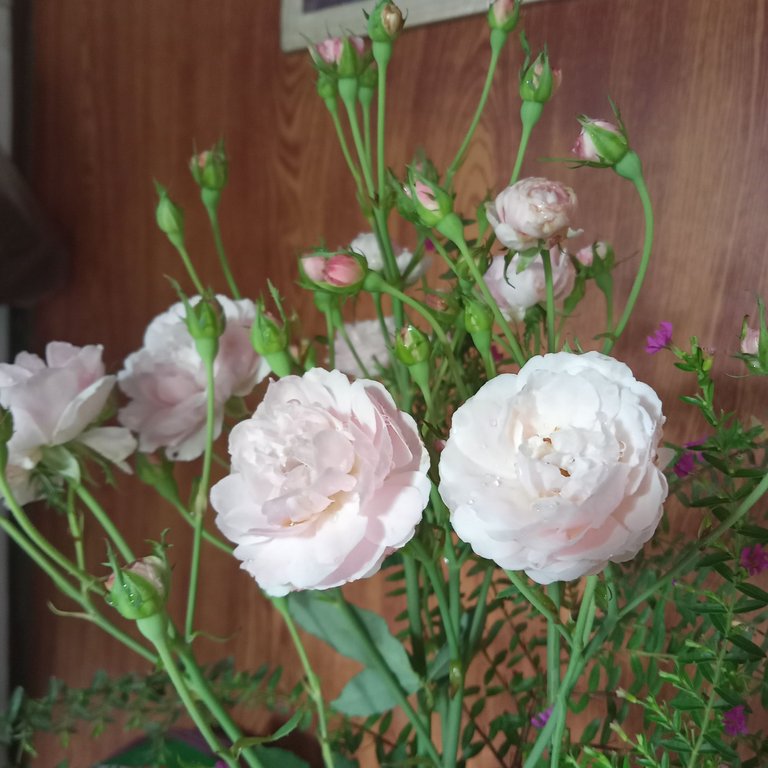 Some of the flowers used as decorations inside our house just like this one. This is white roses and we put it in the flower vase and out it in the center table. It has a doubled white petals on it and the white color is very attractive to human-eye. Every week we change other varieties of flowers here in this flower vase. People who visits our house are totally amazed about the plants and flowers in our flower vase and we are also very thankful about their appreciation.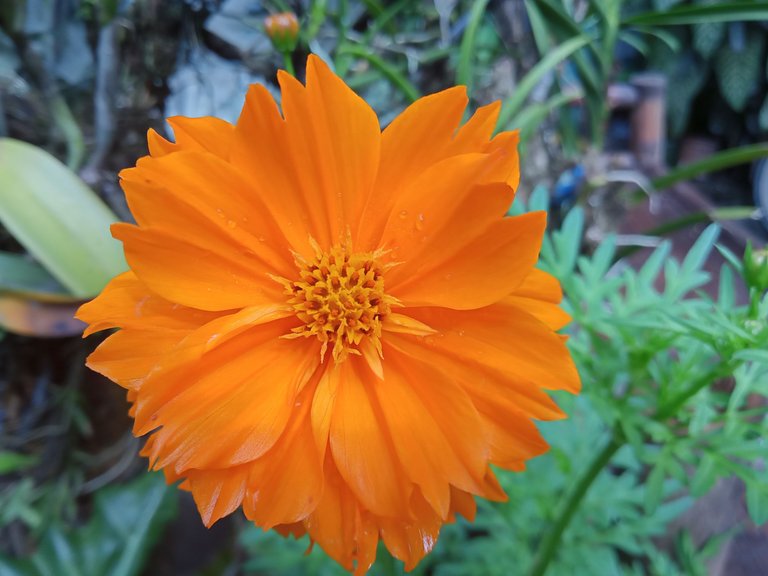 We called this plant Siete Flores or Seven Flowers. Their are seven kinds of colors of this flower and it is good for landscaping. I remember when I was studying, our school was filled with many kinds of siete flores and many visitors are totally amazed of the place were flowers located. It contains a small petals and has a good smell on it. Many insects such like bees loves to fly around the flower and suck the nectar of this flower. Although this is very common here in our place, but still it is very pretty and attractive.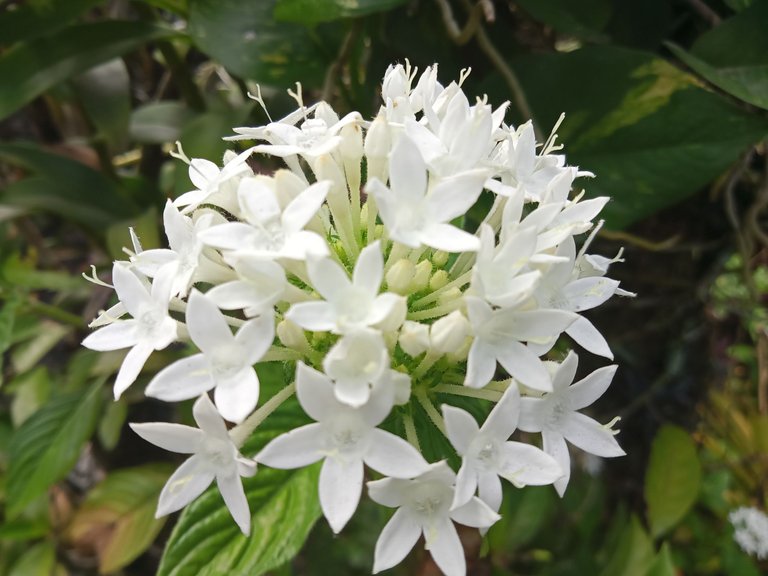 Now, we will go to other pretty flowers We have here and this is the Starlike-white flower. This is not very common and slightly difficult to plant this because it needs to put it in the place away from animals just like chickens, cows, carabao's and other eating plant animals. It contains a very tiny white flowers on it and it forms as a bunch on its stems. I tried to count the flowers on each stems and I found out that each stems contains 35 to 40 tiny flowers on it.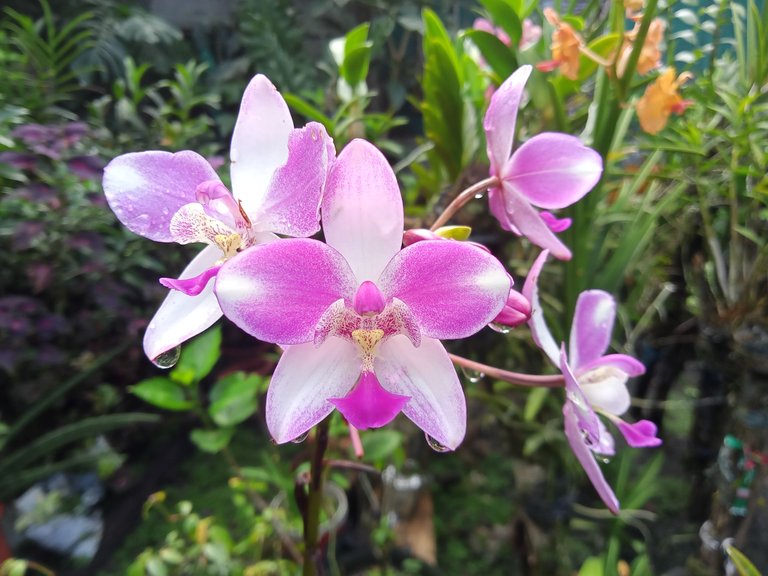 This is what we called Native Orchids. Unlike the other orchids we already know, this kind of plants does not vine and it only plants it in the flowering pots. Other orchids, grews in the tree and they survived without any soil on it. But this one cannot survived if there is no soil. The flowers contains a small portion of violet color and has a white color also on the edge of its petals. It has a long stalk on the flowers and the leaves of it is just like lemon grass.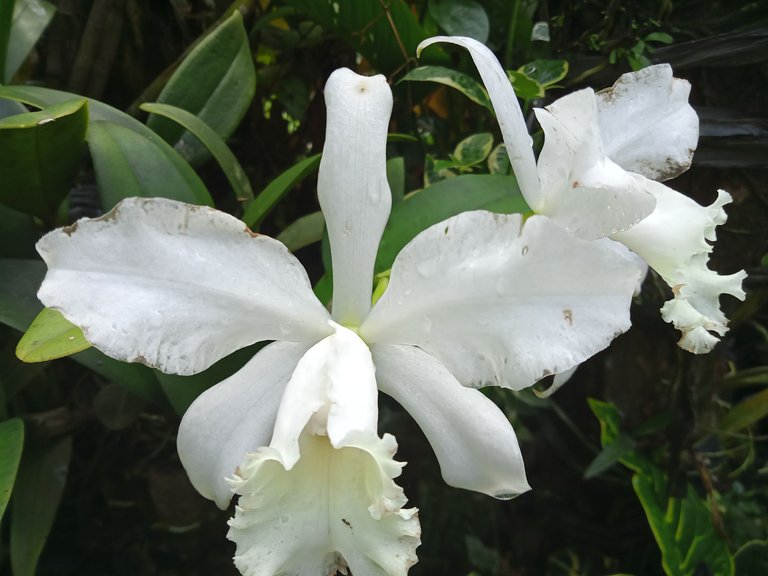 I noticed that some of the flowers we have are color white. We all know that color white represents purity and peace that is why we are very happy and proud that we have this kind of plants. This is what we called Rosal, it is just like a rose flower and it releases a good and fragrant smells. It grows into a big tree but to prevent this, it is good to plant it in the pots and also good for bonsai methods.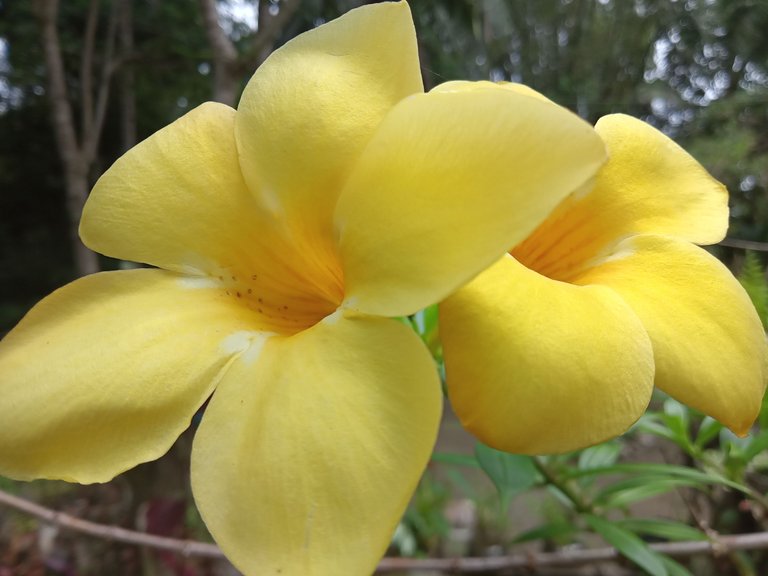 This is what called Yellow Bell. Obviously, the shape of its petals is just like a bell and it has also a good smell. This is a kind of vine plant and it is good for fences decorations. This is very easy to propegate all we have to do is to cut the branches. I have seen this kind of flowers in our neighbors also and they traimed it so that it will looks very attractive.


I am having a great time of take caring of this flowers it keeps our place clean, beautiful and attractive.
---
---