Our Wonderful Time Of Beach Travel In Linangkayan Naawan, Misamis Oriental
Hello everyone, for our next travel exploration, we decided to take our next adventure to Linangkayan Naawan, Misamis Oriental. This was my first time to visit the place and I found out very fascinating and beautiful.
Linangkayan Seashore is one of the most best place for those who loves Nature traveling, even I who sees the place for the first time was very amazed of it.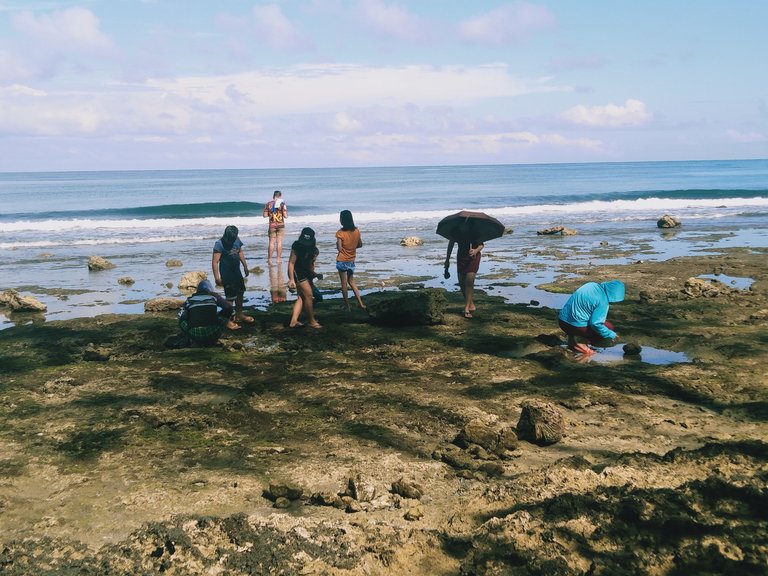 This are my friends who loves beach traveling also and as we arrived in the place, we are very enjoyed of what we are doing just like finding crabs, fish, shrimps and other marine animals on the place. They are very happy while Im taking a picture to them. Linangkayan seashore is filled with many kinds of rocks and sometimes there are fishes and shrimps hiding in this place. The reason why we decided to went in here is to go for fishing. But this is our first time doing this and we have no great experience about this.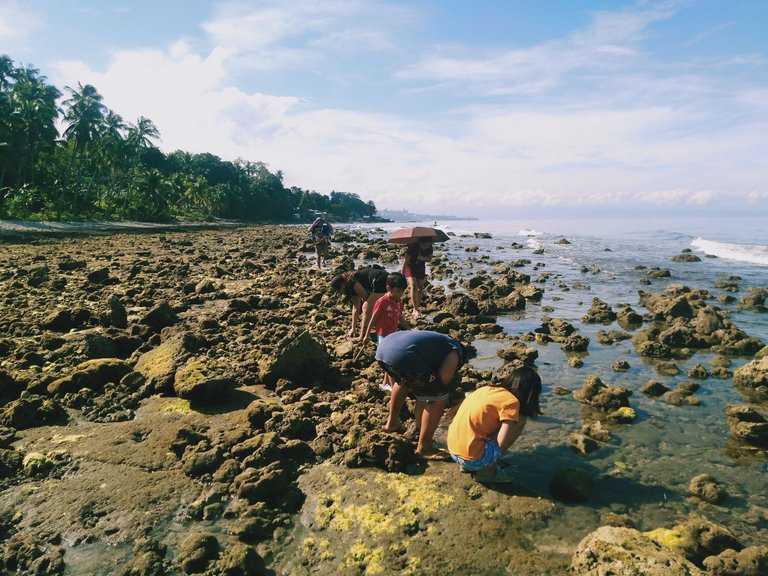 Since there was a low tide happens on this place reason the stones and corals are shown up and expected to find any crabs, shrimps and fishes. Everybody was having a good time searching some marine animals in the seashore.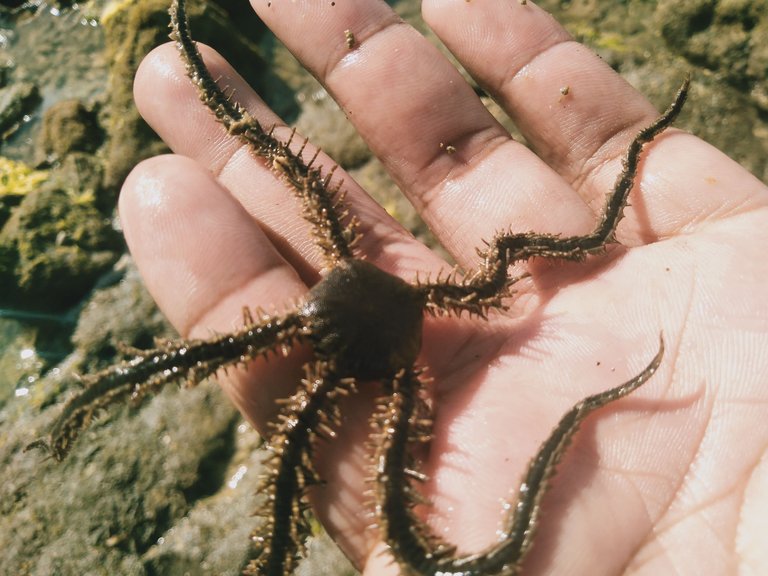 Brittle Fish
This is what we called brittle fish and this kind of animals belongs to starfish. The different between the starfish and this brittle fish is the characteristics, the legs and the body. Unlike the star fish, it contains a round body and a long legs and it hid in the big stones and in the corals. This is not harmful animals but the style is very scary to see. Every low tide, this kind of animals will come out and hunt for food.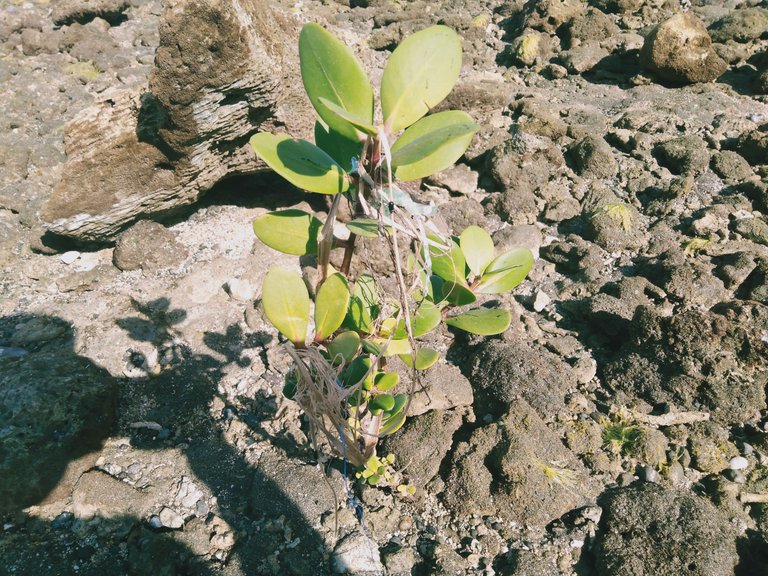 Mangroove Trees
There are also many mangroove plants located in the place and this is good for marine animals. This will so that the tiny creatures will have habitats and it is also helps to prevent from the place of being destroyed brought by the strong winds, giant waves and storms. It grows near at the sea or in the sea water of course.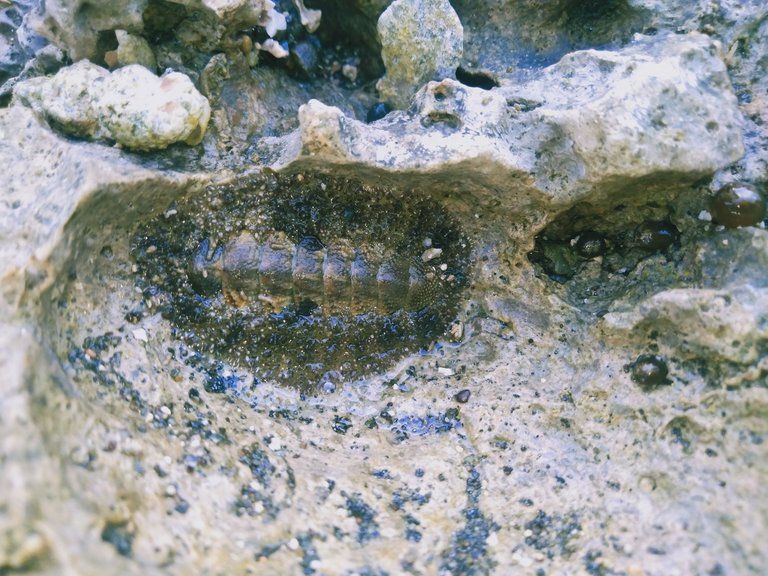 Katlogan Animals
This is what we called Katlogan and I don't know what is the exact name of this animals. This good for adobo dish but it is very hard to get in the whole of the stone. When the sea water rises, this animals will come out and hunt for food and if there is a low tide, it hid in the stone and it is hard to find because of its camouflage color.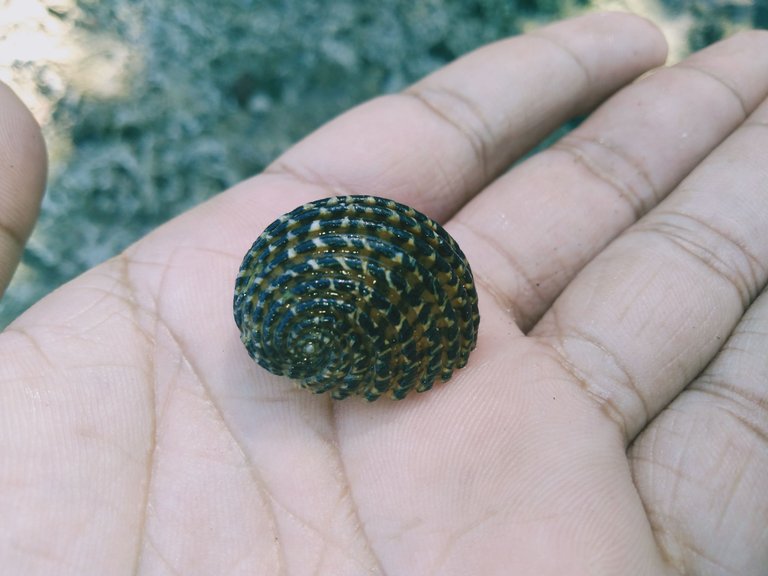 Sea Shells [Sihi]
This is what we called Sihi, a kind of sea shells that usually found under the big rocks. The shells of this animals contains a black and yellow spots on the shells. This kind of shells is very edible and it is also good for Ginataan and Stew.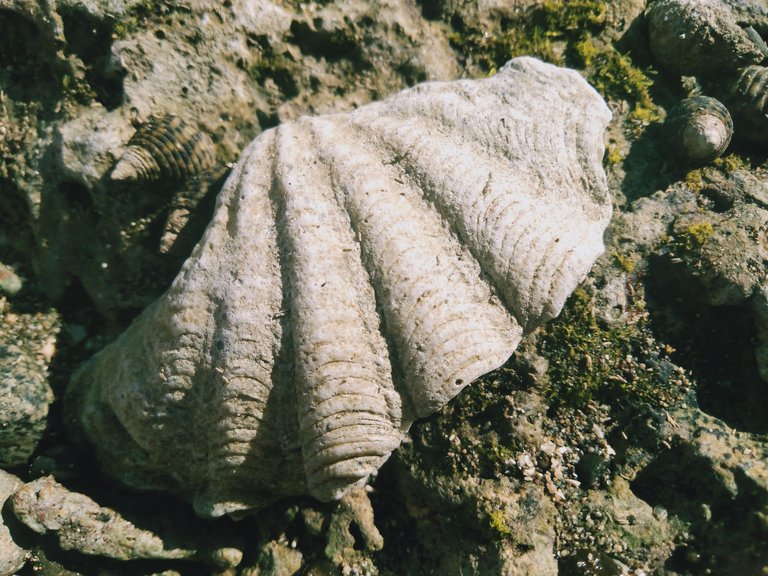 A Clam Shell
I was very amazed and fascinated about this clam shell in the seashore. The design of this shell is very attractive because of its wavy line and bright color. This is very perfect for indoor or outdoor decorations specially by bonsai method. Most of the Giant clam shell found in the deepest part of the ocean and some of it has a pearl on the inside.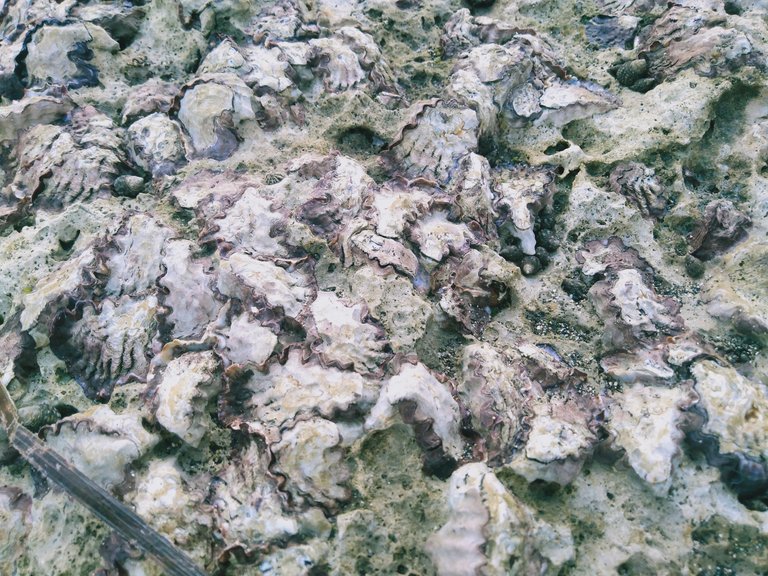 Talaba Shells
The shells I saw was this, and we called it Talaba. This is a kind of sharp shells that can make our feet of having wounds if we step on it. This can be found in the big rocks and corals and it is very hard to removed without using a thing just like hammer. This kind of shell is edible and it is good for soap recipés.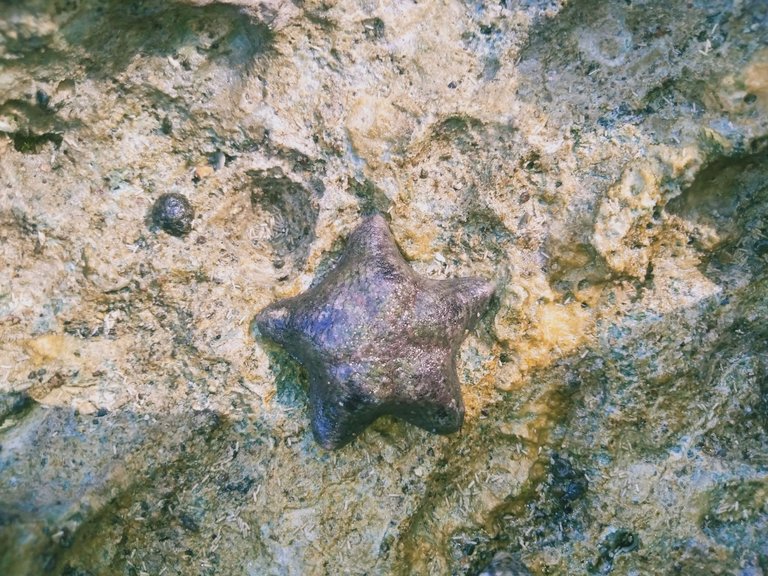 A Tiny Star-Fish
This is a kind of star fish and it also lives in the big stones. Sometimes, there are starfish hidden under the sandy areas and it contains different colors just like blue, green, brown and pinkish. It is just like a plastic when we sees on first time and it is very fascinating. It hunts for food every night and it will stick to the big stones every day.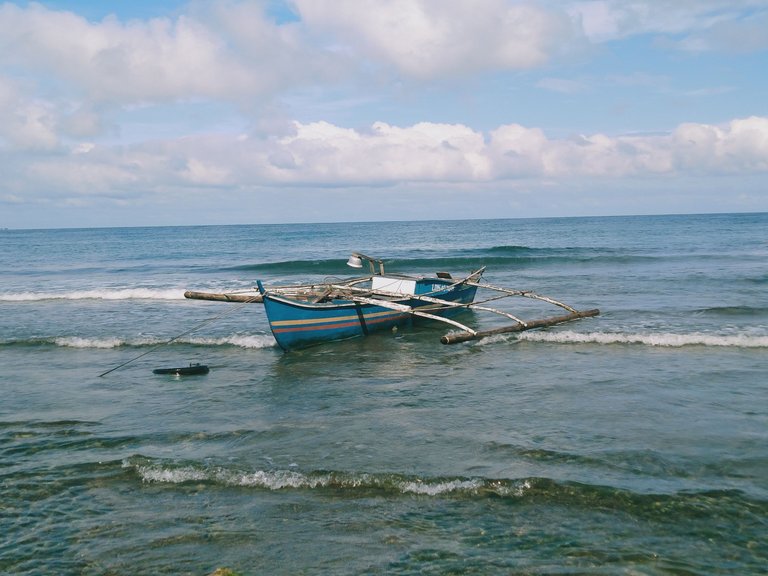 Floating Small Boats
Small boats just like this one is very important to all fishermen who lives in this place. This will help for fishing, Some of the resort have this kind of boats for the visitors. They can ride on this small boats or "Baruto" in local term. In order for this boats will not wash out by the big tides, they tied up in the stones using a big ropes.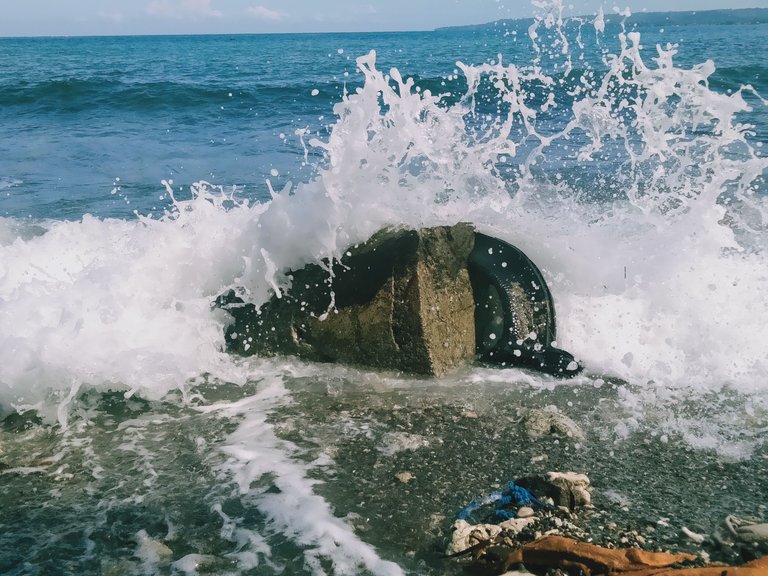 We have a wonderful journey today and I would like to do it again. As I noticed the place, if we take good care of the surroundings and of our Mother Nature, it will gain a good results just like clean, healthy and attractive place just like here in Linangkayan Naawan, Misamis Oriental.
---
---