The Beauty Of Sea Creatures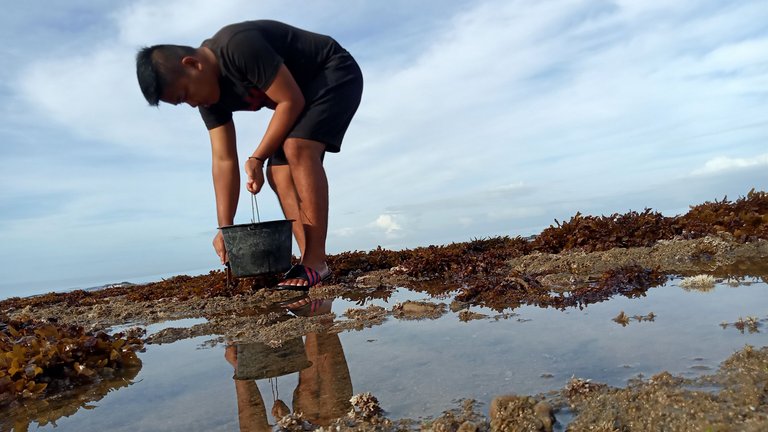 For todays blog, I would like to share this wonderful and fascinating pictures I captured while ago here in Barangay Acmac, Iligan City Philippines. Barangay Acmac is near at the seashore that is why we easily went here and experience the fascinating of the place. I will show to you the creatures and things I seen while ago and I am very sure that you will be amazed of it. Now, the first picture is all about myself finding seashells and other crabs and shrimps just for the meal for the day. This place is very abundant with shells, crabs , shrimp and other marine life animals.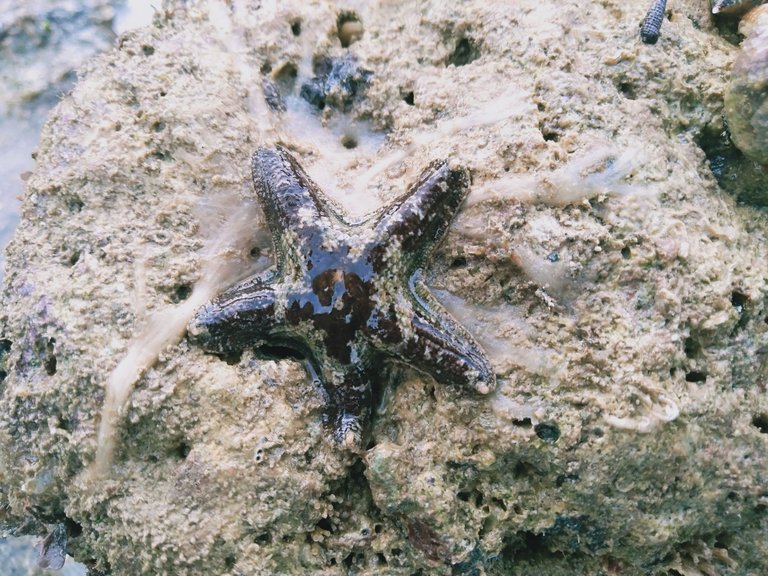 As I continued my exploration I noticed this little and fascinating starfish sticking on a big stone. The color of the starfish is dark blue with a little design and portion of other colors on its body. There are several kinds of starfish located in the place according to the residents here. It has a small tentacles on each legs of this starfish and it eats tiny kinds of marine animals. There many starfish found here in Acmac Iligan City and people let it leave because this is not harmful and cannot be eaten.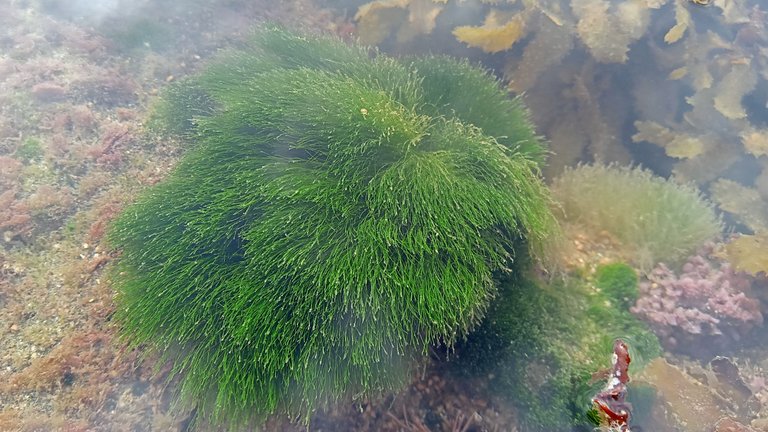 </center
I also fascinated with this sea grass or seaweeds. Residents called this lukay-lukay but the scientific name with this is seaweeds. There are seaweeds can be eaten, one of this are Guso and Latu. There are also many different kinds of the seaweeds located in the place and this is one of this. It helps to make a habitat to a small fishes, crabs and shrimps. This will be help the small creatures to hide so that the predators will not see them. It has a small leaves with color dark green on it and it is just like grass in the dry land.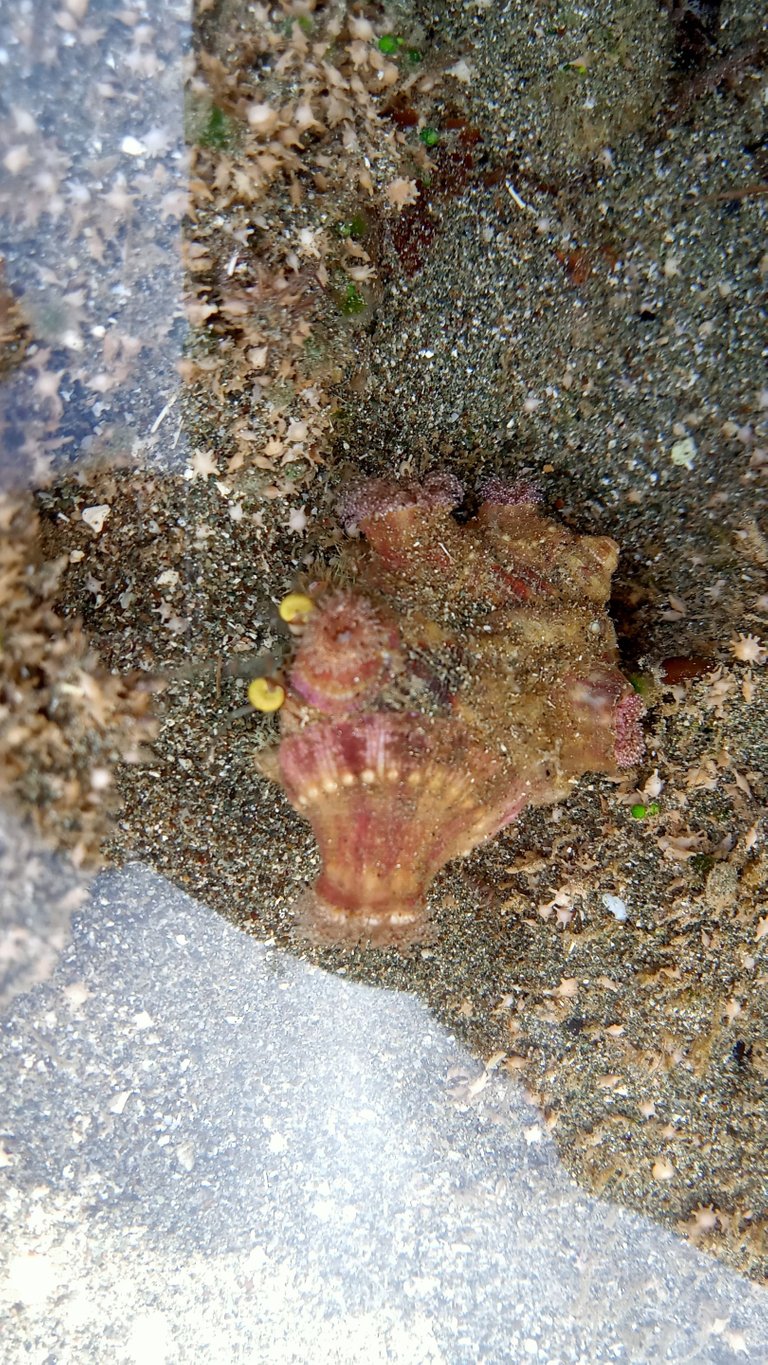 We called this one , Umang or hermet crab. Here in our place, umang means to used other things owned by other. So as this hermet crab. It fits depends of the shell they like to fit and because it stays in the water for a long time already, the part of the shell was already have a algae on it. It was also very fascinating and very attractive. There are also sea anemone sticking on the shell of the hermet crab at they sway its tentacles everytime when the waves passed on it.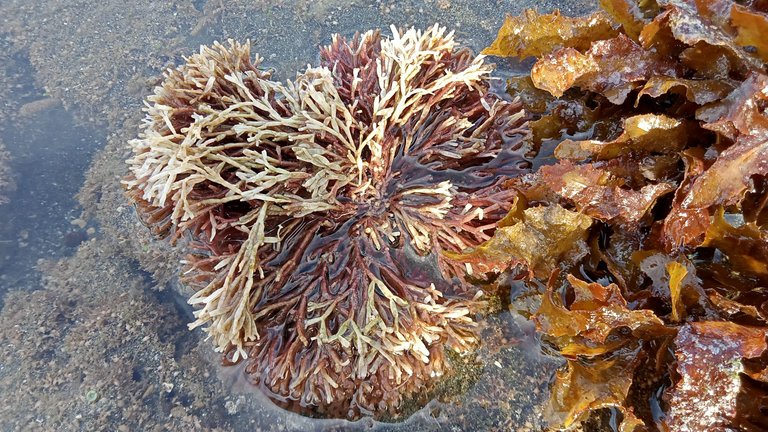 This is also a kind of seaweeds and it has a tiny branches like on it. This is also good for all marine creatures to make it as their habitats and it gives also oxygen on it. Because of the low tide, we abke to see the corals and marine plants but this will reach if there also hightide. The color and shape is very attractive, it has a color of pinkish with white portion of the sea weeds. It has a great part and rule to our ecosystems particularly on the sea.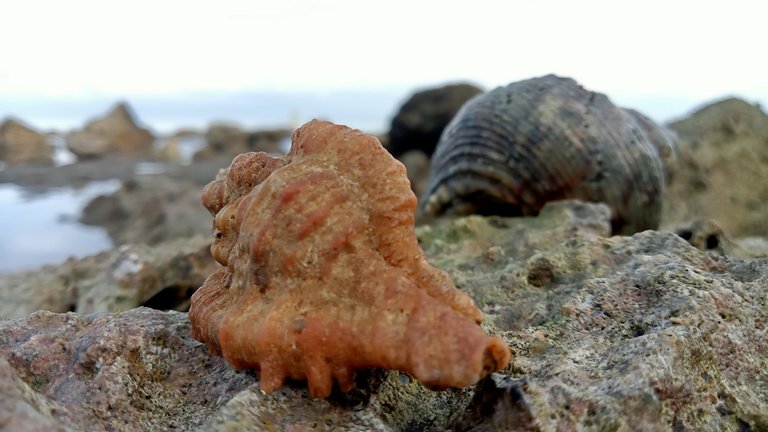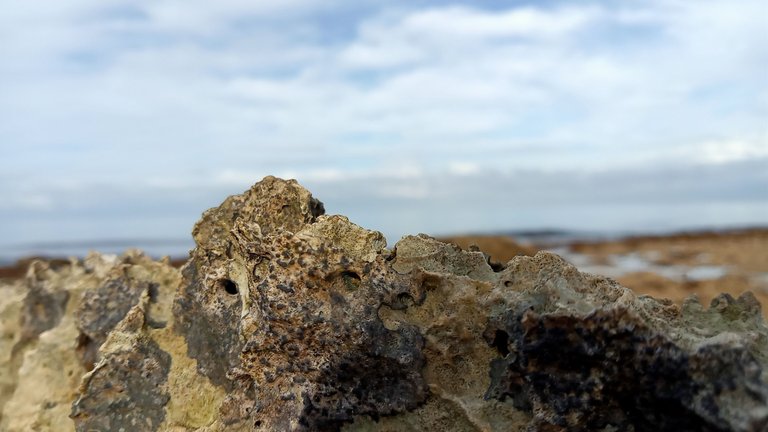 This pretty little shell makes me more attractive to it. This is also good for decorations inside the house. The only things to do is to put any varish to make it shinny. In fact we have this kind of shells and we put it in the cabinet as our collections.
I and my partner are having fun while ago while exploring the seashore of Acmac. We hope the beauty of the place will still longer and longer.
---
---