Entry for Reflection Hunters Contest/ Beauty of Natural Scenery
Hello.
Rainy season natural clouds are beautiful.
The beauty of the clouds is made more beautiful by the sun.
In the rainy season, the natural low ground is full of water.
When I think of the reflective images on the water, the natural beauty is like a painting.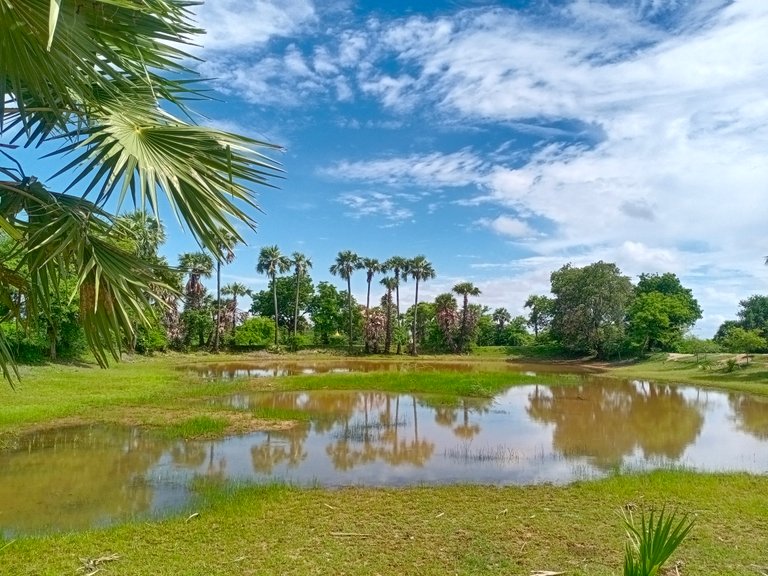 When I go to the villages, the sights I see are fields, trees and lake.
If I look up at the sky, I will see clouds.
It's the rainy season.
What is special about the nature of the rainy season is the reflected beauty of the trees and clouds in the lake.
In the area where I live, there are plenty of palm trees, so I can see the reflective images of the palm trees on the water.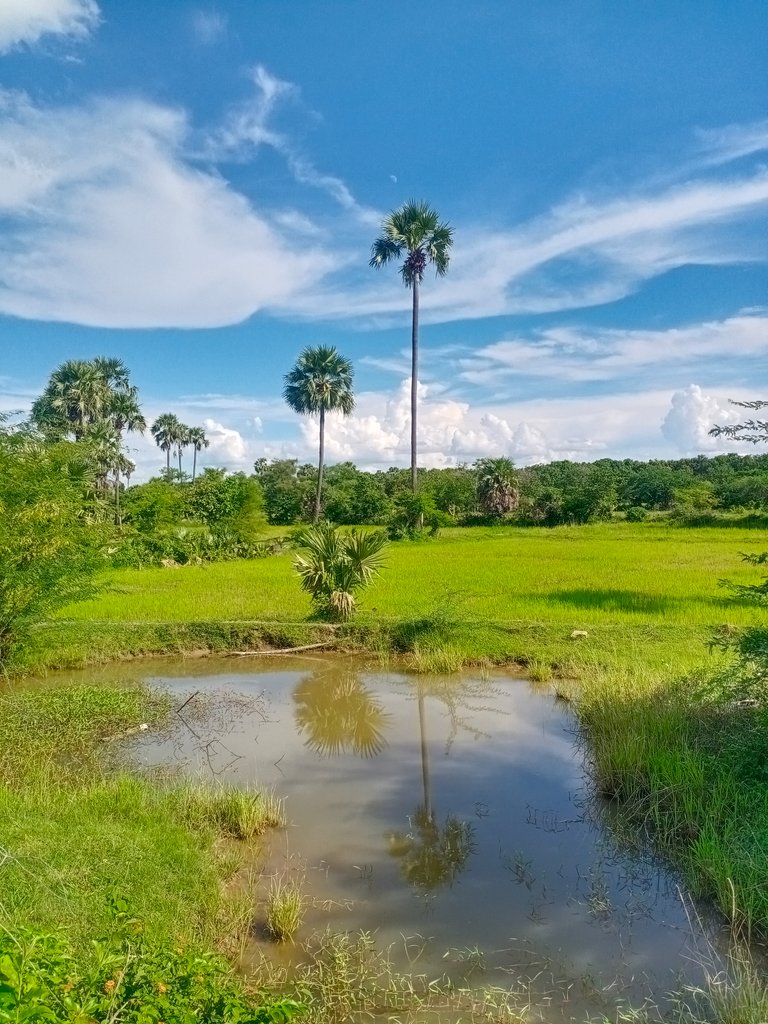 Now, let's enjoy the beauty of the natural reflection of the rainy season today.
Burmese Language,
မင်္ဂလာပါ။
မိုးရာသီ သဘာဝ တိမ်တွေက လှနေရောပဲ။
တိမ်တွေရဲ့ အလှက နေရောင်ကြောင့် ပိုလှစေပါတယ်။
မိုးရာသီ သဘာဝ မြေနိမ့်ရာမှာ ရေတွေ ဖွေးနေရောပဲ။
ရေပြင်မှာ အရိပ်ထင်တော့ သဘာဝအလှက ပန်းချီကားတစ်ချပ်လိုပေါ့။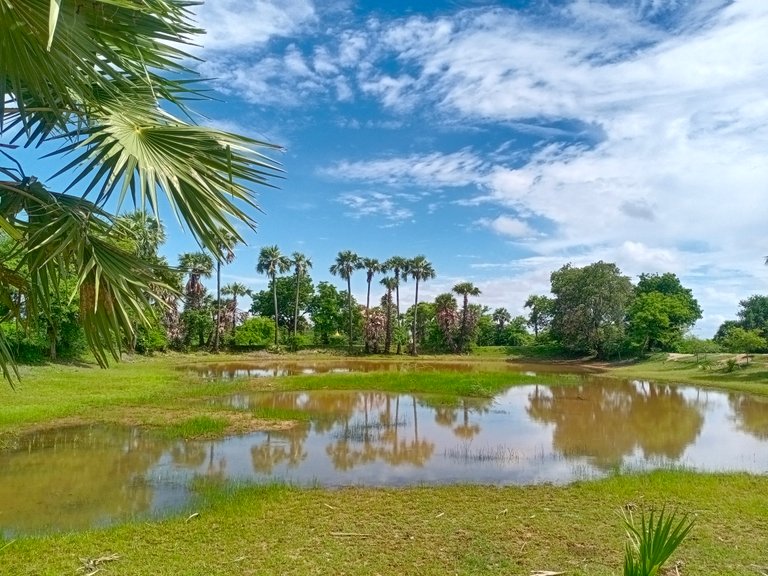 ကျွန်တော် ရွာတွေဆီ သွားရာမှာ မြင်နေကြ မြင်ကွင်းတွေကတော့ လယ်ကွင်းတွေ၊ သစ်ပင်တွေ နှင့် ရေအိုင် အချို့ပါ။
ကောင်းကင်ကို မော့ကြည့်မိလျှင်တော့ တိမ်တွေကို မြင်ရမှာပဲပေါ့။
ခုက မိုးရာသီ ဆိုတော့လေ။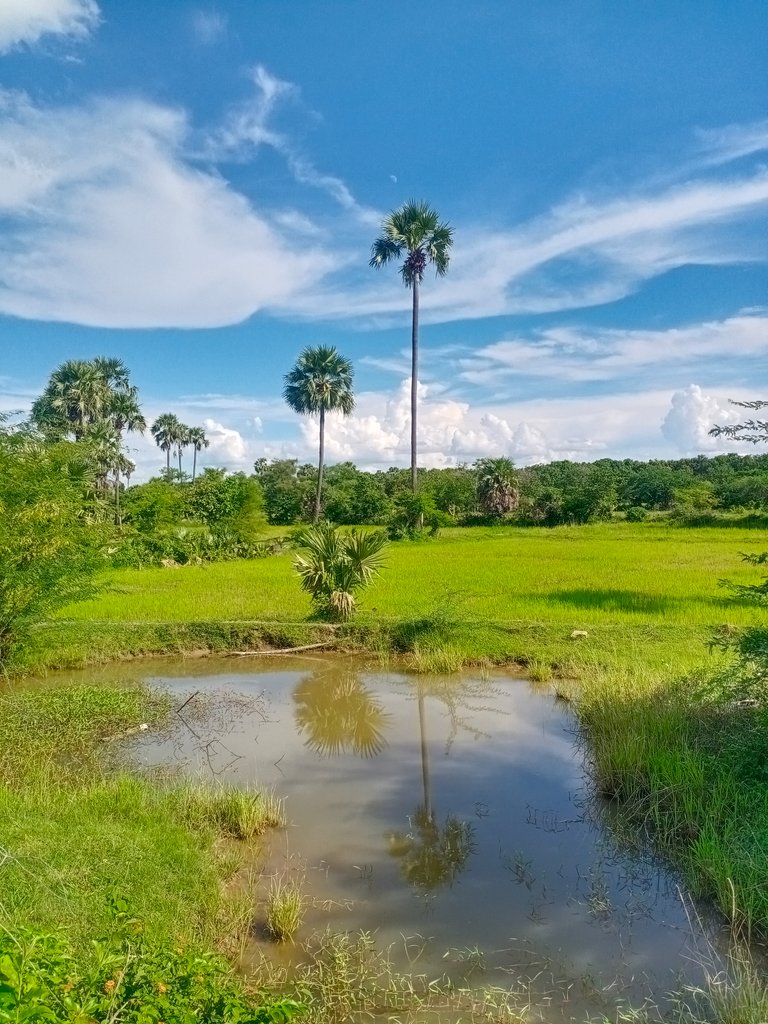 မိုးရာသီ သဘာဝ ထူးထူးခြားခြား မြင်ရတာကတော့ ရေအိုင်ထဲက သစ်ပင် နှင့် တိမ်တို့၏ အလင်းပြန် အလှပါပဲ။
ကျွန်တော် နေထိုင်ရာ ဒေသမှာ ထန်းပင်တွေ ပေါများတော့ ရေပြင်ပေါ်က ထန်းပင်အရိပ် ကိုလည်း မြင်ရတတ်တာပါပဲ။
ကဲ ဒီနေ့လည်း မိုးရာသီ သဘာဝ အလင်းပြန် မြင်ကွင်းအလှများ ရှုစားကြပါဦး။
---
---