Entry for the Shadow Contest / SMASh 🛵 Ecency Point Giveaway for Answers
Hello.
I have written in previous posts about going around the villages on a motorcycle.
Today, under the hot sun, I rode a motorcycle to another village.
As I was riding my motorcycle, I saw a shadow clearly in front of my motorcycle.
Yes.
The image of me riding a motorcycle.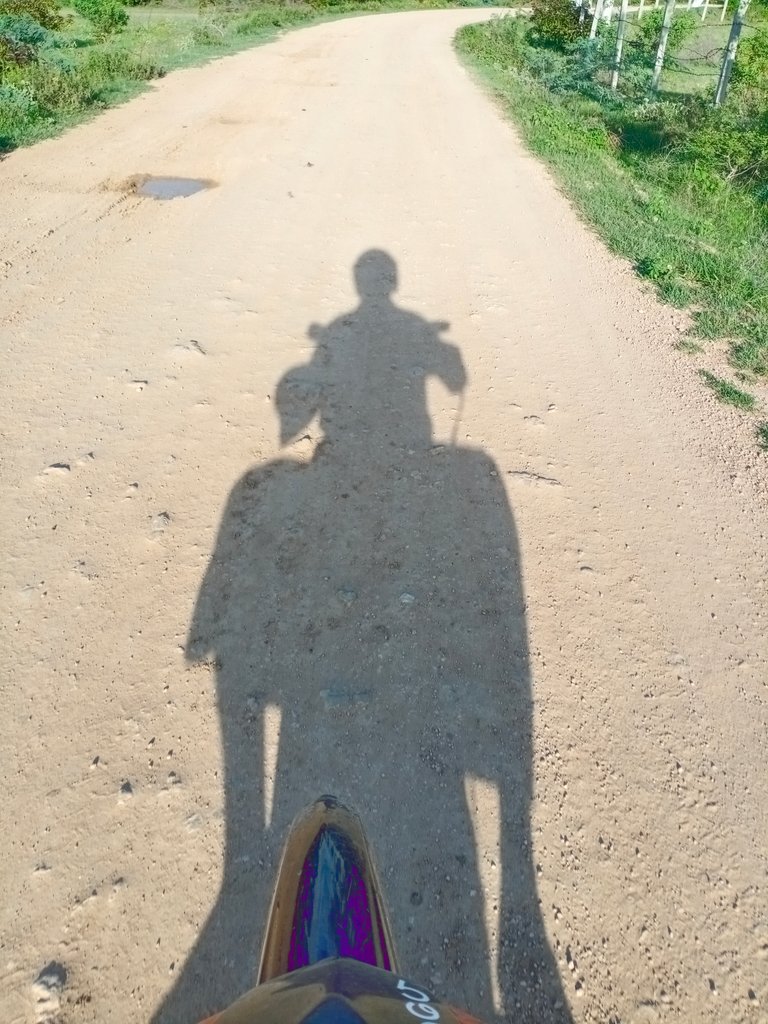 Can you guess what I'm wearing in my motorcycle photo?
Long pants? Is it sarong?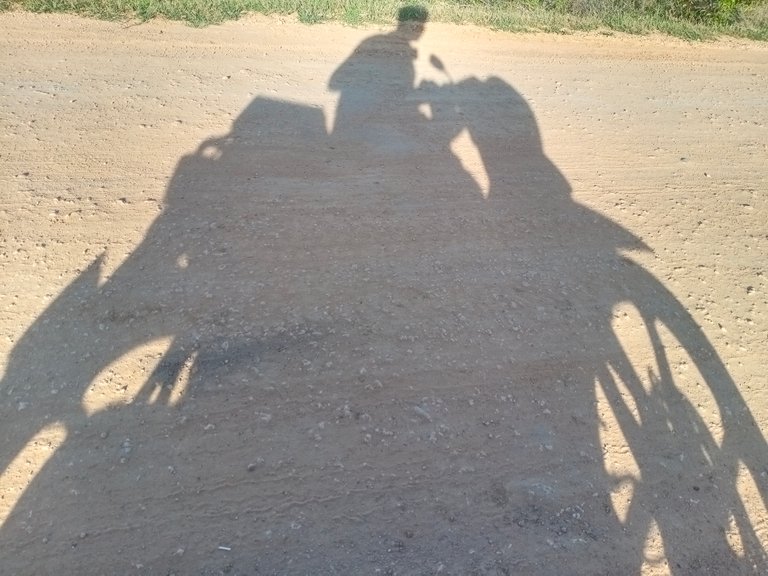 What is loaded on the motorcycle's cushion?
Is it a box? Is it a backpack?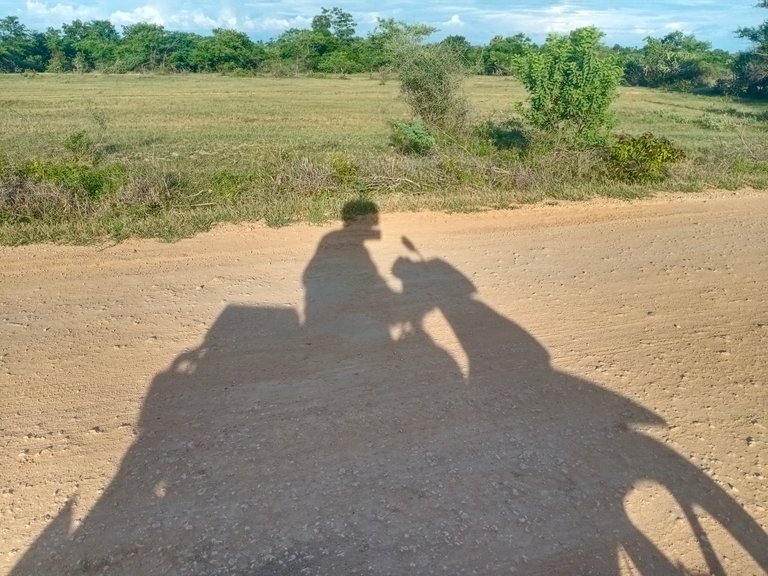 I took these pictures with my phone camera.
Was I riding a motorcycle when I took the pictures? Or is it parked?
Can you answer the above questions after looking at my pictures?
If one of the three questions is correct, I will give as prizes 20 Ecency Points,
45 Ecency Points if two are correct and 75 Ecency Points if all three are correct.
How are you friends?
Burmese Language,
မင်္ဂလာပါ။
ကျွန်တော်က ဆိုင်ကယ်တစ်စီးဖြင့် ရွာတွေဆီ လှည့်ပတ်သွားတတ်သည့် အကြောင်း ယခင် Post တွေမှာလည်း ရေးပြဖူးသည်။
ဒီနေ့လည်း နေပူပူအောက်မှာ ကျွန်တော် ဆိုင်ကယ် စီး၍ အခြား ရွာတစ်ရွာ သို့ သွားဖြစ်ခဲ့သည်။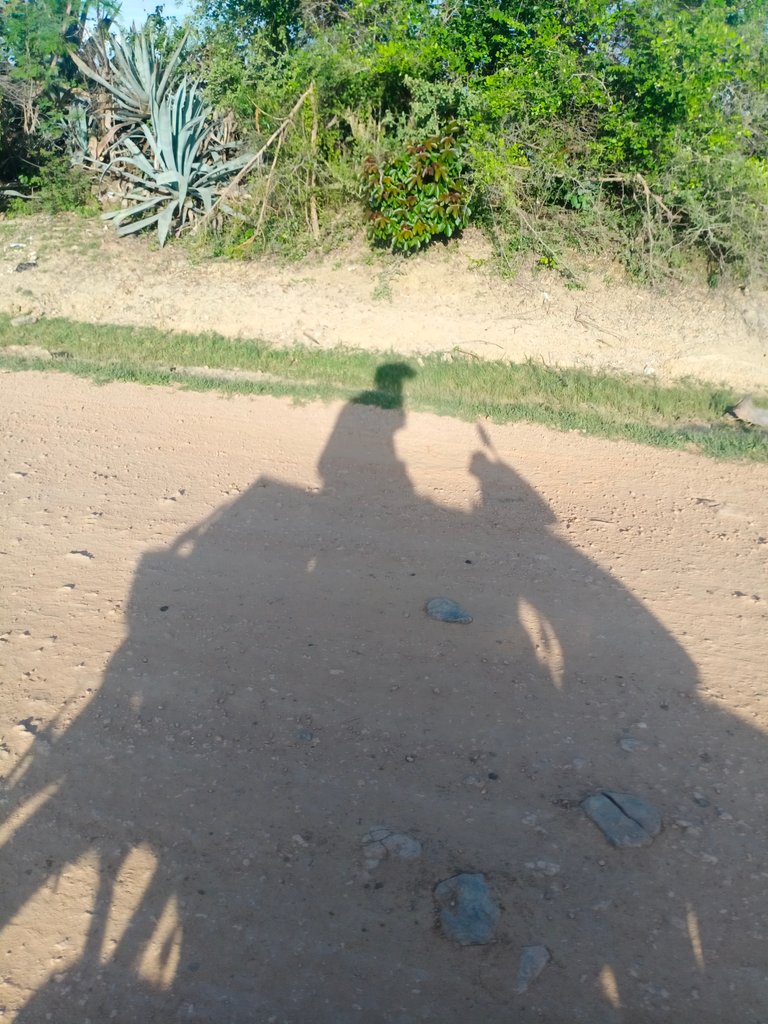 ကျွန်တော် ဆိုင်ကယ် စီးနေရင်း ကျွန်တော့် ဆိုင်ကယ် ရှေ့မှာ အရိပ်တစ်ခုကို ကောင်းမွန်စွာ မြင်ခဲ့ရသည်။
ဟုတ်ပါတယ်။
ကျွန်တော် ဆိုင်ကယ်စီးနေသည့် ပုံရိပ်ပါ။
ကျွန်တော်၏ ဆိုင်ကယ် စီးနေပုံ ထဲမှာ ကျွန်တော် ဘာကို ဝတ်ဆင်ထားသလဲ ခန့်မှန်းနိုင်ပါသလား။
ဘောင်းဘီရှည်လား။ ပုဆိုးလား။
ကျွန်တော်၏ ဆိုင်ကယ် နောက်ပိုင်းမှာ ဘာတွေ တင်ဆောင်ထားသလဲ။
သေတ္တာ လား။ အိတ်လား။
ဒီပုံရိပ်တွေကို ကျွန်တော်က ဖုန်းကင်မရာဖြင့် ရိုက်ယူခဲ့တာပါ။
ကျွန်တော် ပုံရိပ်တွေကို ဓာတ်ပုံရိုက်ယူတဲ့အခါ ဆိုင်ကယ် စီးနေသလား။ ဒါမှမဟုတ် ရပ်ထားသလား။
ကျွန်တော်၏ ပုံရိပ်တွေ ကြည့်ပြီး အပေါ်က မေးခွန်းလေးတွေ ဖြေပေးနိုင်မလား။
မေးခွန်း သုံးခုမှာ တစ်ခုမှန်လျှင် Ecency 20 Points ၊ နှစ်ခုမှန်လျှင် Ecency 45 Points နှင့် သုံးခုလုံး မှန်လျှင် Ecency 75 Points ပေးပါမည်။
ကဲ ဘယ်လိုလဲ မိတ်ဆွေတို့။
---
---