If there are Lotus flowers in the pond, it will be beautiful
Hello.
One day in the rainy season, while I was at the farm, I saw lotus flowers blooming in a natural lake.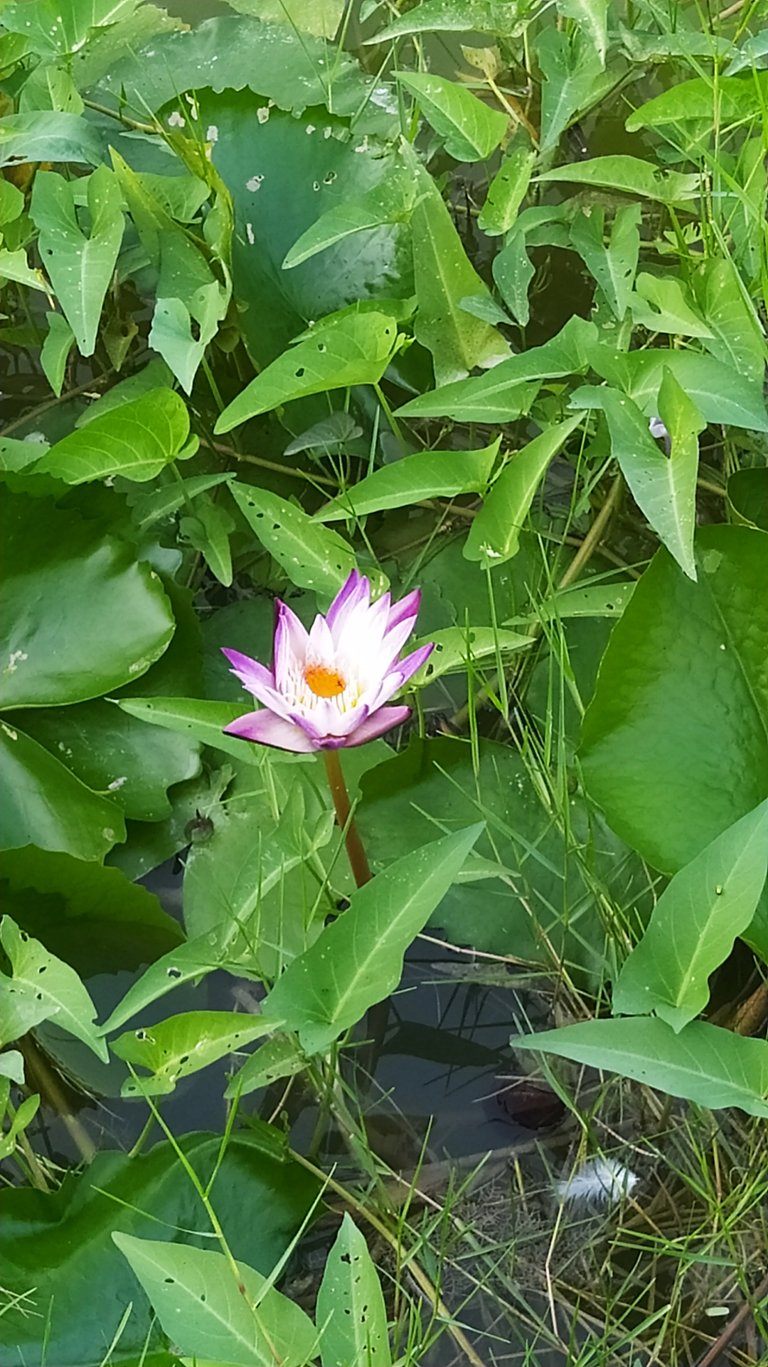 So I had to take a souvenir photo for me.
It is cluttered with lotuses, grass and water cress in the Lake.
Shall we say the beauty of the art of clutters?
Let me show you the beauty of a lotus flower emerging from among the water cress leaves.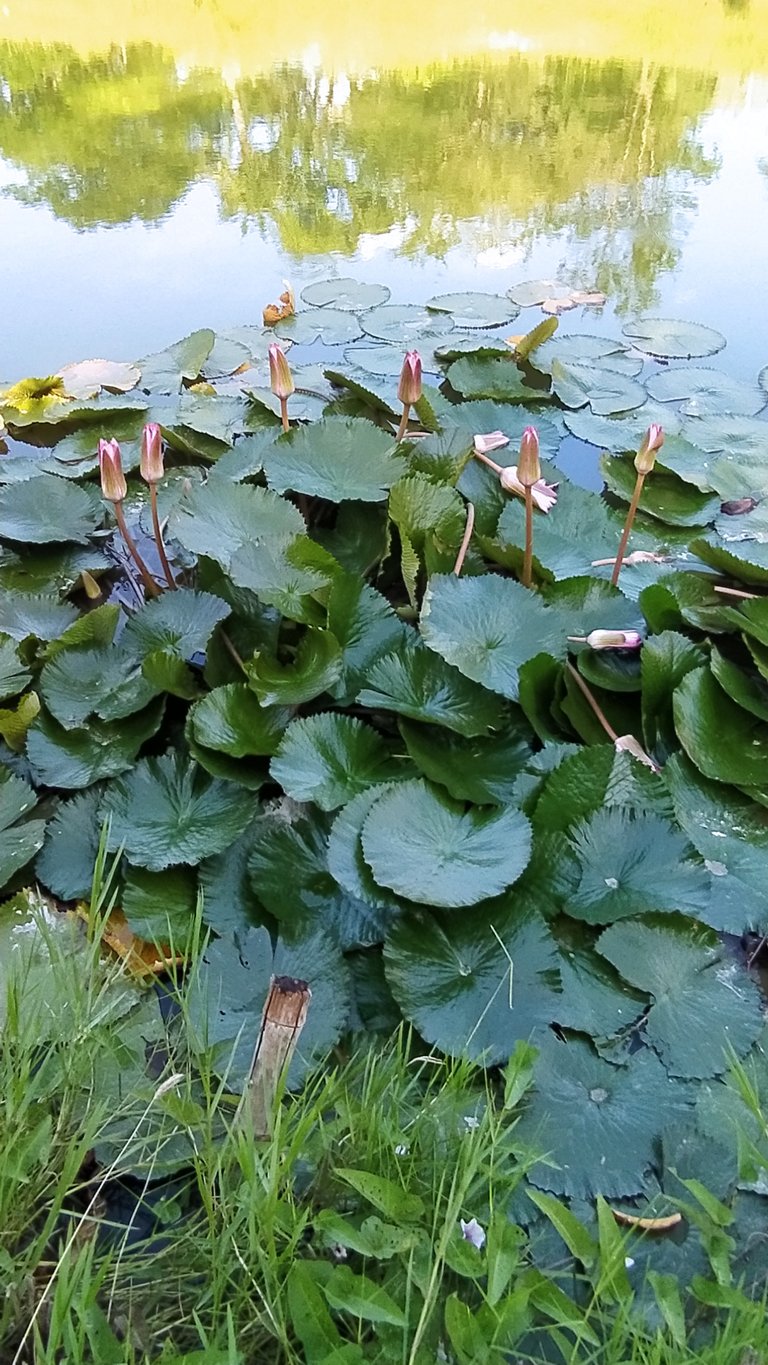 In the middle of the lake, there was a group of lotus plants.
On the lotus leaves there are many unbloomed lotus buds.
How beautiful it would be if those lotus buds bloomed at the same time.
If the lotus flowers are blooming in the natural ponds of the forest, anyone who has seen it will feel how beautiful nature is.
Burmese Language,
မင်္ဂလာပါ။
မိုးရာသီတစ်နေ့တုန်းက လယ်တောဘက် ရောက်တုန်း သဘာဝရေအိုင်တစ်ခုမှာ ကြာပန်း တွေ ပွင့်နေတာ မြင်ခဲ့ရပါတယ်။
ဒီတော့လည်း ကျွန်တော့်အဖို့ အမှတ်တရ ဓာတ်ပုံရိုက်ရန် ဖြစ်ခဲ့တာပဲ။
ရေအိုင် ထဲမှာ မြက်ပင်တွေ၊ ကန်စွန်းရွက်ပင်တွေ၊ ကြာပင်တွေ ဖြင့် ရှုတ်ပွနေပါတယ်။
ရှုတ်ပွခြင်းအနုပညာအလှ ဟု ပြောရမလား။
ကန်စွန်းရွက်တွေ ကြားက ထိုးထောင်ထွက်လာတဲ့ ကြာပန်း တစ်ပွင့်၏ အလှကို ပြပေးလိုက်ပါတယ်။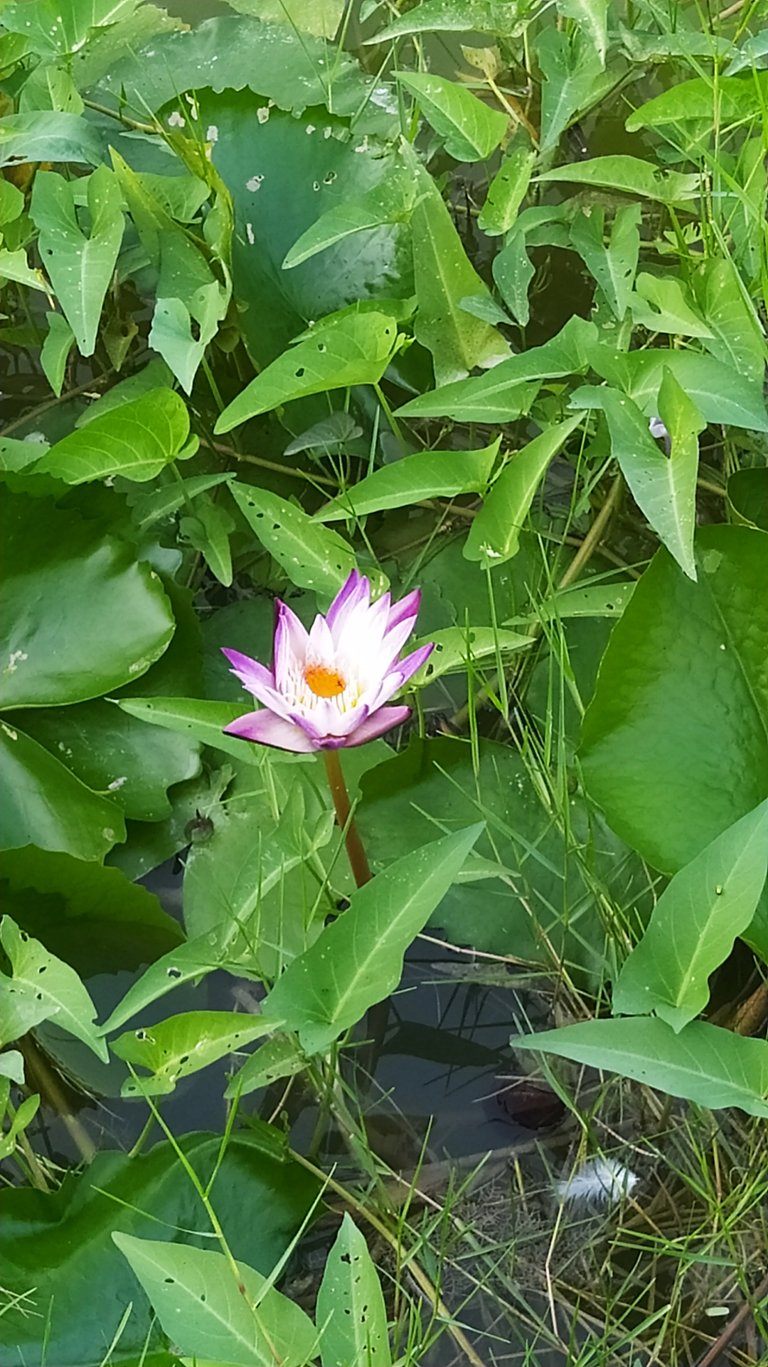 ရေအိုင် အလယ်နားမှာတော့ ကြာပန်းပင် တစ်အုပ် သီးသန့်ရှိလေရဲ့။
ကြာရွက်တွေ အပေါ်မှာ မပွင့်လန်းရသေးသော ကြာဖူးများစွာ ရှိကြပါတယ်။
ထိုကြာပန်းအဖူးတွေ ပြိုင်တူ ပွင့်လန်းလာရင် ဘယ်လောက် လှလိမ့်လေမလဲ။
တောသဘာဝရေအိုင်လေးတွေမှာ ကြာပန်းတွေ ပွင့်ဝေနေရင် သဘာဝတရားက ဘယ်လောက်လှတယ် ဆိုတာ မြင်ဖူးသူမှ ခံစားတတ်ပါမယ်။
---
---