Little Birds flying in the air
Hello.
Good morning.
This morning, on the way from home to the shop, I saw gray clouds.
Are the clouds in the sky still colored before the morning sun shines?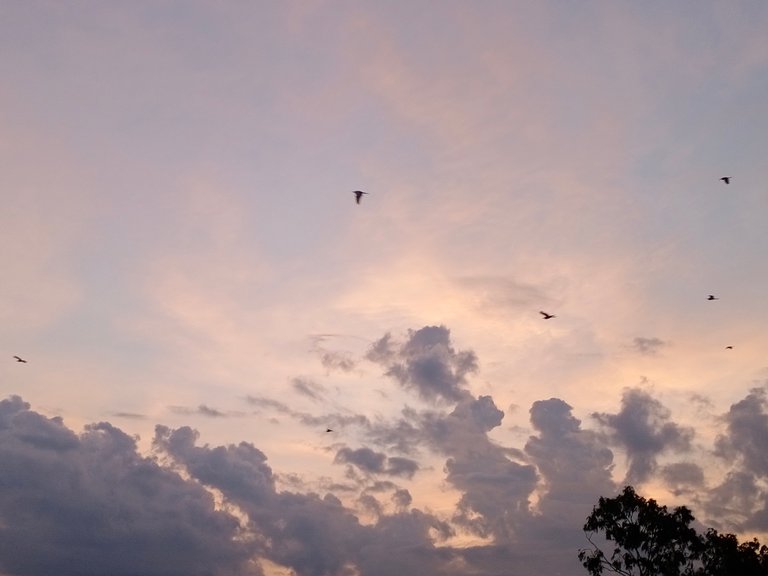 A new day has begun, so we will have to start working for a living.
It doesn't have to go to work in the morning to earn a livelihood in People.
As soon as the morning came, the birds flew out of their nests to look for food.
This morning I saw birds flying while looking at the gray clouds.
So I recorded the birds flying in the air with my phone camera.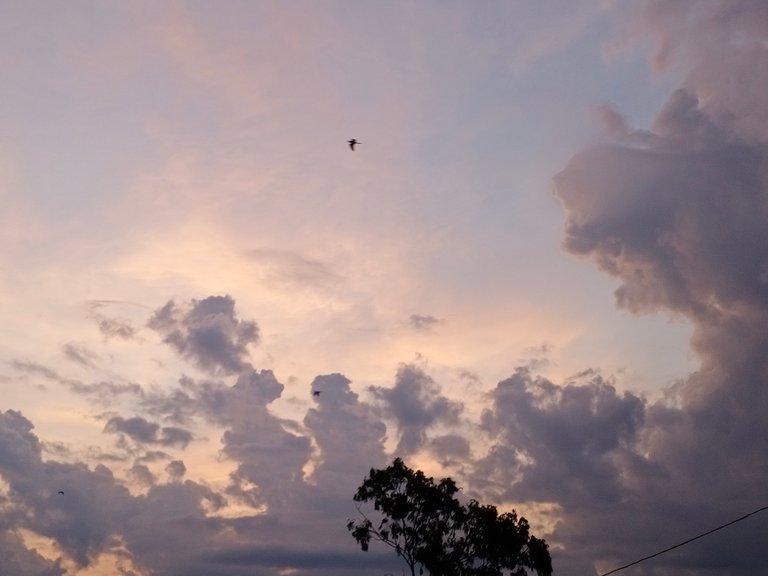 In this animal world, all the animals have to do their own work to survive, as described by the birds that go out to find food.
Burmese Language,
မင်္ဂလာပါ။
မင်္ဂလာရှိသော နံနက်ခင်းပါ။
ဒီမနက် အိမ်မှ ဆိုင်ခန်းရှိရာ သို့ အသွား မီးခိုးရောင် တိမ်တွေကို မြင်ခဲ့ရသည်။
မနက်ခင်း နေရောင် မဖြာသေးခင်မို့ ကောင်းကင်မှာ တိမ်တွေ အရောင်မတောက်သေးတာလား။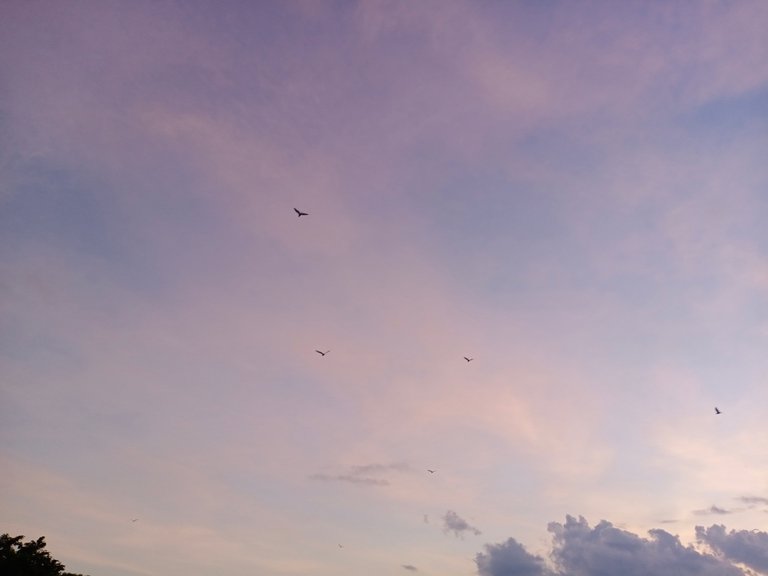 နေ့သစ်တစ်နေ့ စလာပြီဆိုတော့ စားဝတ်နေရေးအတွက် နေ့တဓူဝအလုပ်တွေ လုပ်ဖို့ စတင်ကြရတော့မယ်။
လူတွေမှ စားဝတ်နေရေး အတွက် မနက်ခင်းမှာ အလုပ်သွားကြရသည် မဟုတ်ပါ။
ငှက်တို့သည်လည်း မနက်လင်းလာသည်နှင့် အိပ်တန်းမှ ထပျံသန်းကာ အစာရှာကြရပါတော့သည်။
ဒီမနက် မီးခိုးရောင်တိမ်တွေကို ကြည့်နေရင်း ငှက်တွေ ပျံသန်းနေကြတာကို မြင်ခဲ့ရပါတယ်။
ဒါနဲ့ ကျွန်တော်လည်း ဝေဟင်မှာ ပျံသန်းနေသော ငှက်တွေကို ဖုန်းကင်မရာ ဖြင့် မှတ်တမ်းတင်ခဲ့ပါသည်။
ဤသတ္တလောကကြီးမှာ သတ္တဝါဟူသမျှသည် ဘဝရှင်သန်နေထိုင်ရေး အတွက် အလုပ်ကိုယ်စီ လုပ်ဆောင်နေကြရသည်ကို အစာရှာထွက်လာကြသော ငှက်များ ဖြင့် ဖော်ပြလိုက်ရပါတော့သည်။
---
---