Naga City, Cebu: The lucky unlucky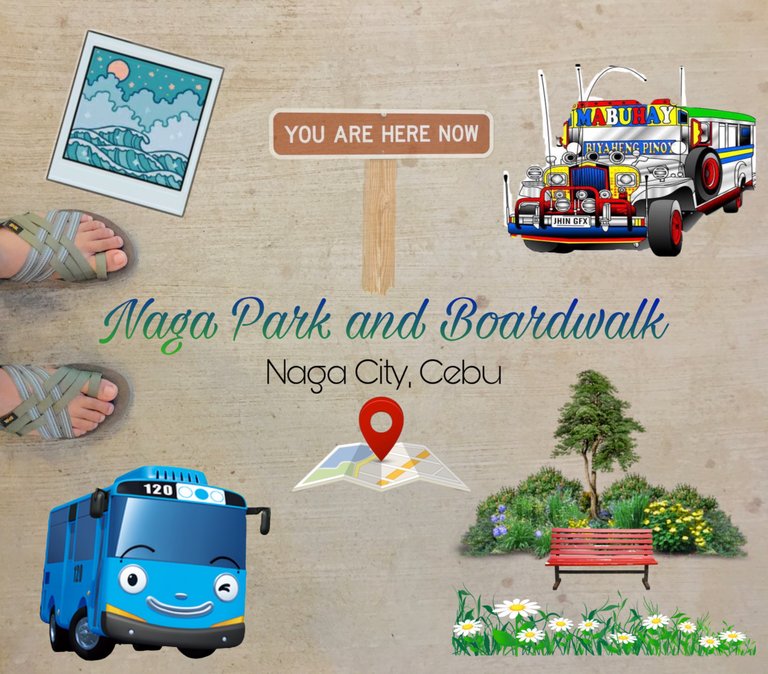 Have you ever tried feeling unlucky on a specific day?
Well, that was what I felt.
When I revisited one of my favorite coffee shops and was surprised to know that it is permanently closed.
So, I took a cab and a bus to go home and
I MISSED MY STOP!
I missed my stop because I fell asleep on the bus. And since I couldn't return the time or make the bus turn around, I decided to make my stop in the next city.
The Naga City of Cebu
Naga City, Cebu is forty minutes or hour and a half from the City of Cebu (depends on the traffic so you have to wear your patience). If you are traveling down South you can make a quick detour on its park, boardwalk and its new tourist attractions (In the meantime it is under repair).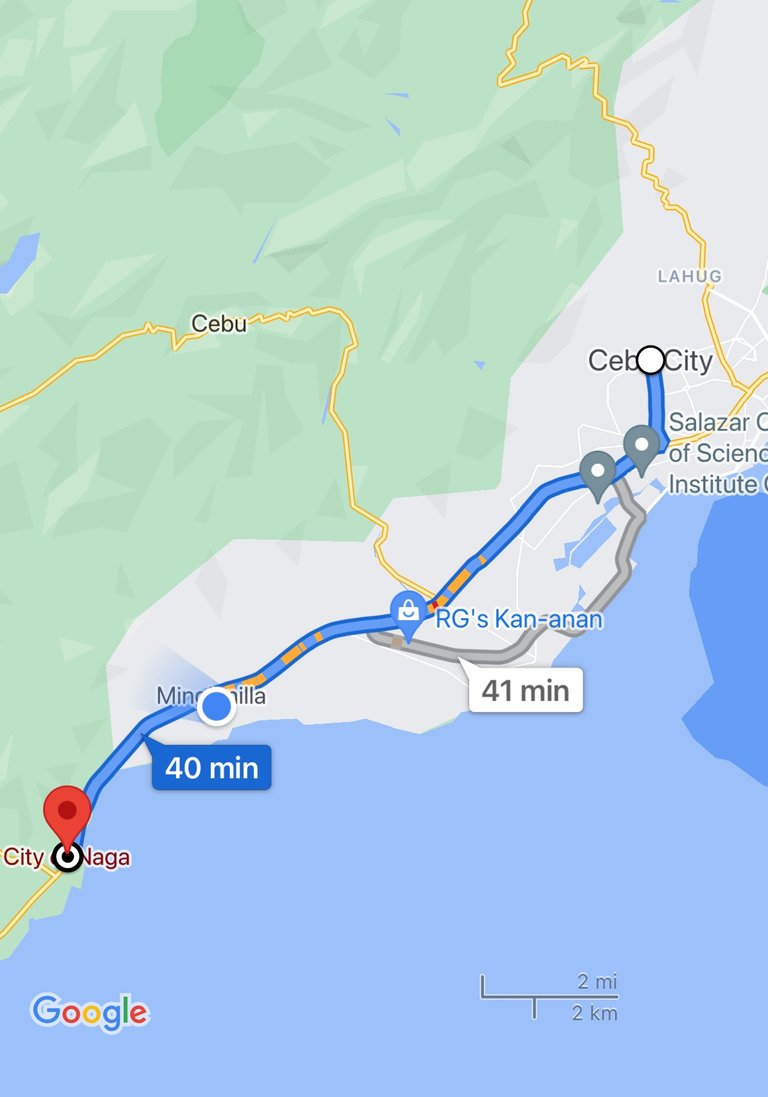 Naga Park
This place is so placid and serene that would helps calm the nerves.
It has also a children's park that offers a free playground for children 2 to 12 years old.
Naga Boardwalk
This boardwalk is the first in the province of Cebu. It is open for free to the public. There are also new food businesses on the boardwalk.
The sound of the waves that are crashing to the seawall and the sea breeze bring peaceful tranquility.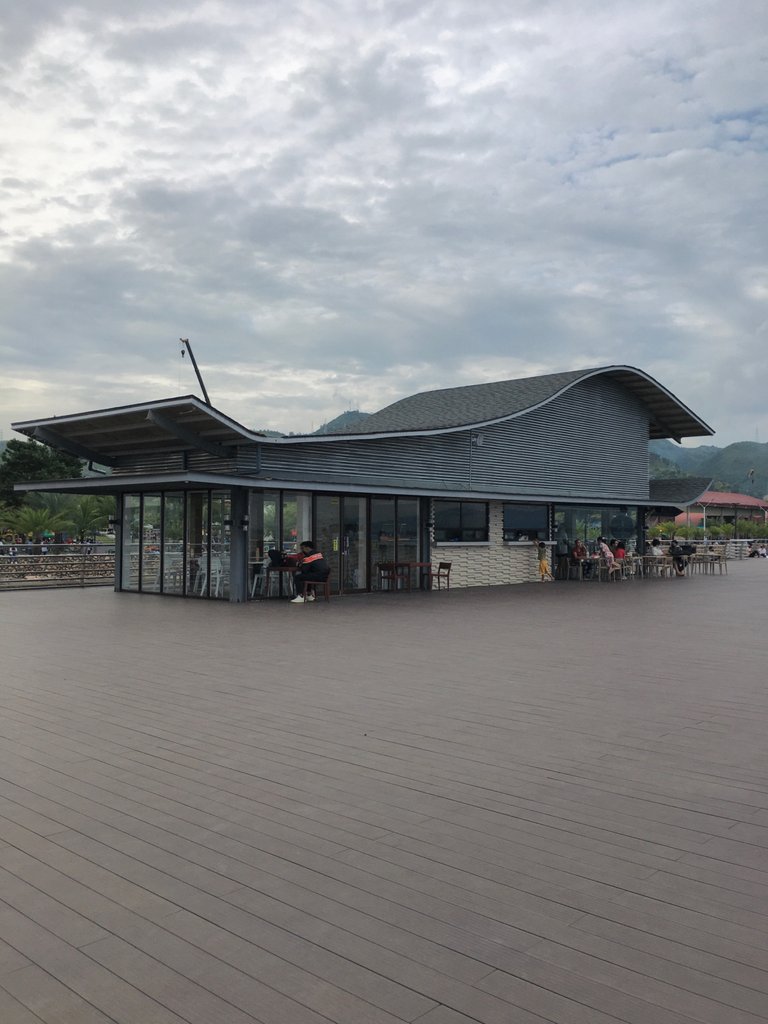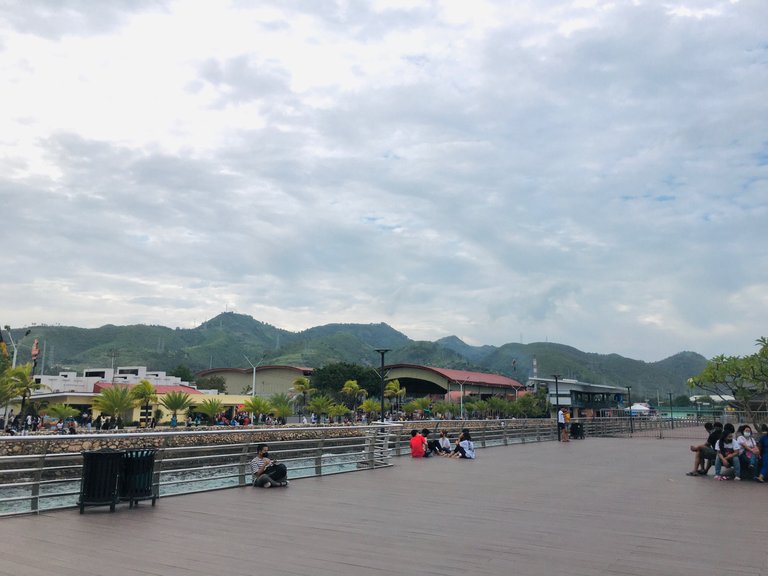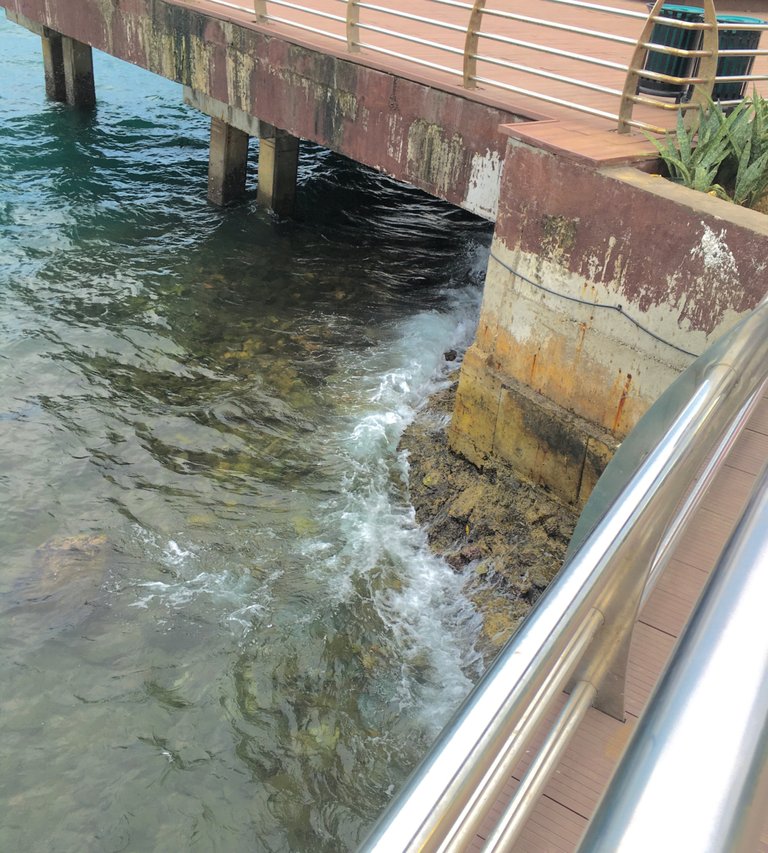 Naga Park and Boardwalk benefits not only the people who wanted to loosen up but also gives employment opportunities to the residents.
PASILONG SA NAGA OR TO FIND SHADE IN NAGA.
This attraction is making a buzz. It was made of interlocking giant rings that according to the designer these rings were made to represent the circle of life and nature's way of taking and giving back to the earth.
This attraction was built and achieved without harming the hundred-year-old trees and existing landscape.
---
So I missed my stop..
Hoping to bounce back my day, I took turns.
When I went off the bus, I stretch my legs to the "Pasilong sa Naga".
I walked towards the area but the local officials and security guards were guarding the gate. It was temporarily closed for repair.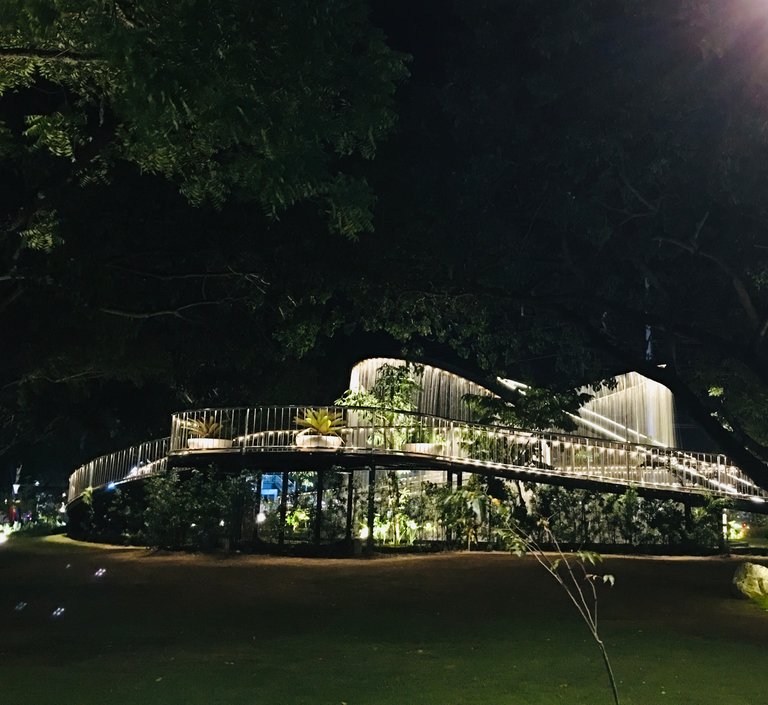 What a lucky day!
The next attraction I went to was the stage in the plaza and yes! It was under improvement so I couldn't go near it.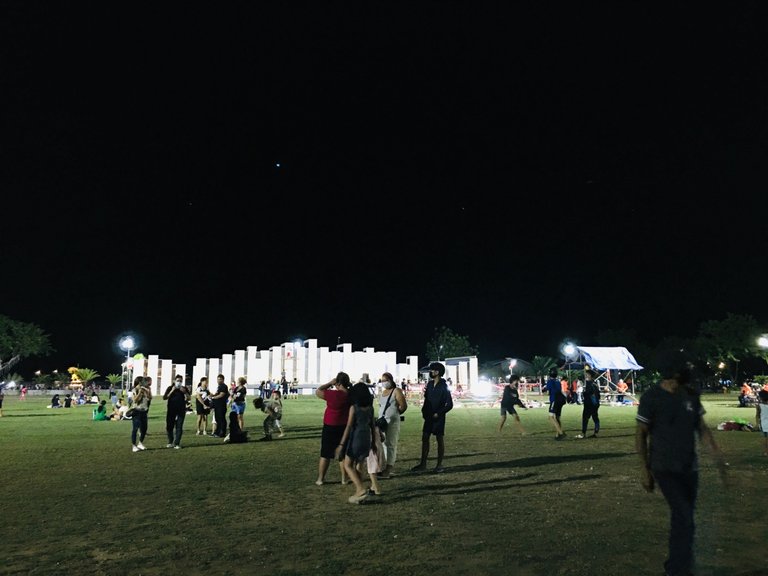 What a lucky day for me.
I felt like everything was against me. Lol
I decided to roam around the area, went to their boardwalk, and walk back and forth until my stomach asked for food. Walking made me hungry.
On my way to the food building, I saw toy stalls.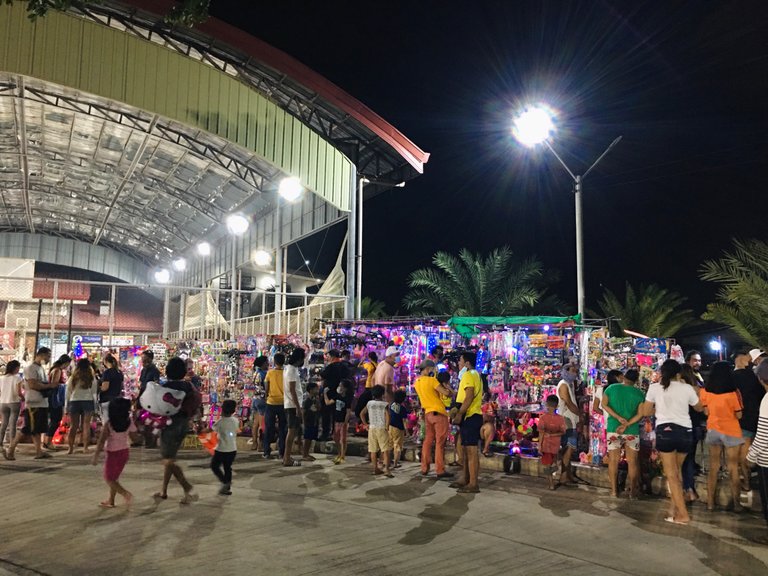 There were many kids there asking their guardian to buy them toys.
This kid caught my attention, instead of asking for toys, she was asking the two balloon vendors to fight her. I found her cute so I took a picture.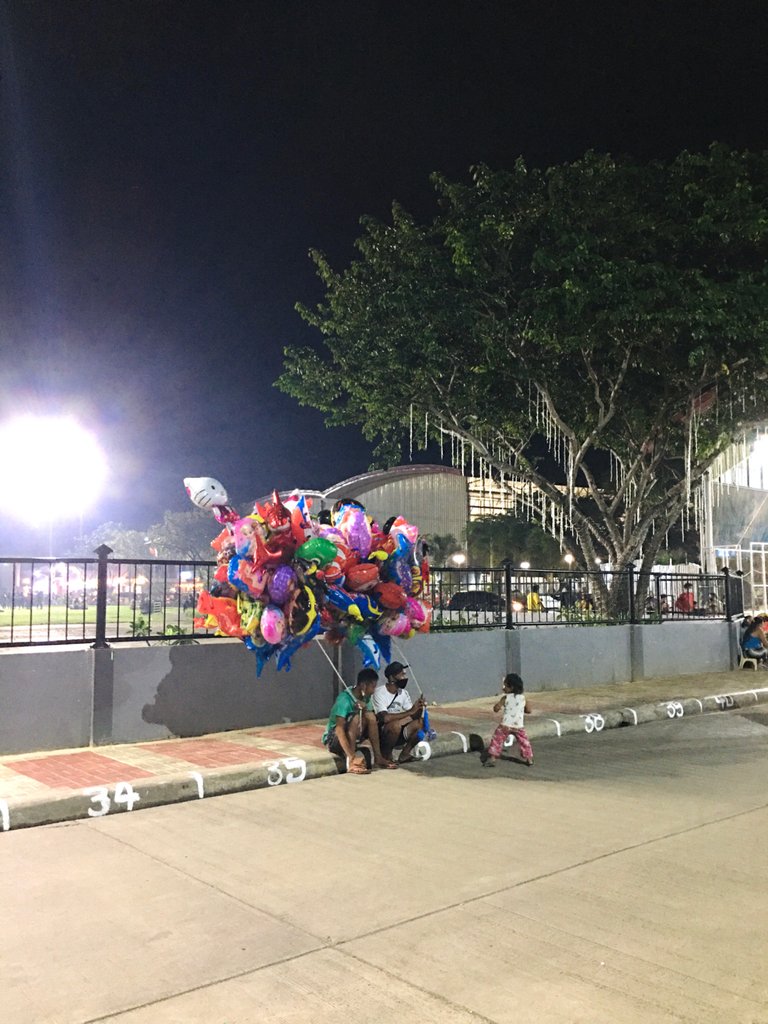 ---
Everything is slowly coming back to normal. Children are allowed to stroll as long as they have companions and follow health protocols.
When I arrived at the food building, the cafe and the two restaurants near it were full of people. Fortunately,
I saw a narrow passage going to the back of the restaurants. I went through there and found a small tea shop with only one customer.
I was hesitant to go in. Usually, situations like this mean the food is expensive or the food is not good.
Since I was hungry, I set aside my judgement.
I ordered chicken and fries with free iced tea. And a blueberry Yakult drink.
I was glad I went it. I loved their chicken and fries and the yogurt drink was delicious.
After I dug in my food and was full. I decided to go home.
I rode a jeepney.
The jeepney suddenly stopped.
I thought it just ran out of gas since the driver, asked her wife to buy a gallon of fuel at the nearest gas station but the jeepney didn't start. The passenger on the front decided to transfer to another jeepney while I and the other eight passengers stayed. Minutes passed but the jeepney still didn't start. It was 750m away from where I'm staying so I decided to walk my way to the house.
While walking I felt quite aggravated. I don't want to be defeated. I thought I'd come back there as soon as possible.
---
Eleven days later
I came back there. It was my best friend's schedule for her second dose of vaccine. I waited for her to finish her jab and then I invited her to the park.
She hadn't gone there in a while so she decided to accept my invitation.
She was also interested to look at the new attractions but the attractions were still under repair when we arrive. The plaza was also closed for something under construction.
I gave up. Haha
The truth is, the new attractions weren't a big deal to me. I was only aggravated with the consecutive close destinations I went to.
Since the new attractions were temporarily closed, we decided to walk around and we found a public library. It wasn't noticeable until the absence of the attractions filled the spot. And I'm lucky enough to find this place.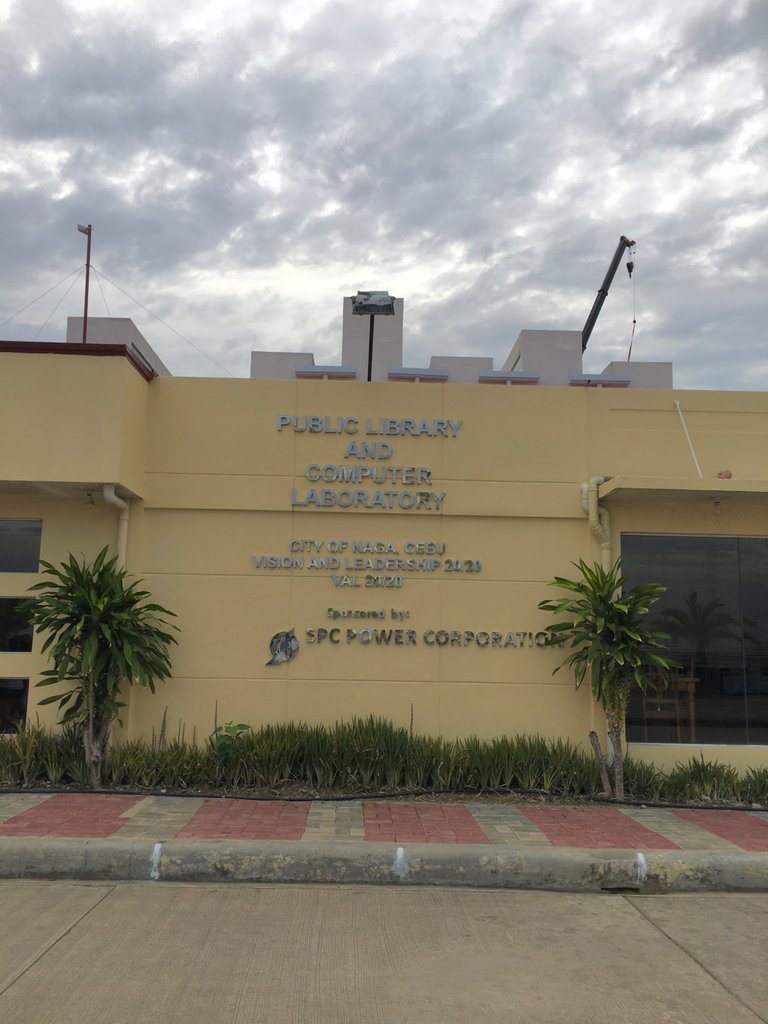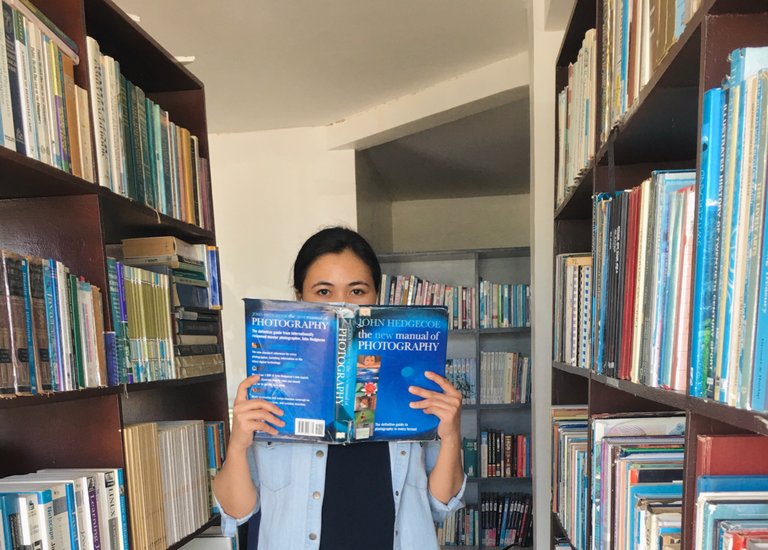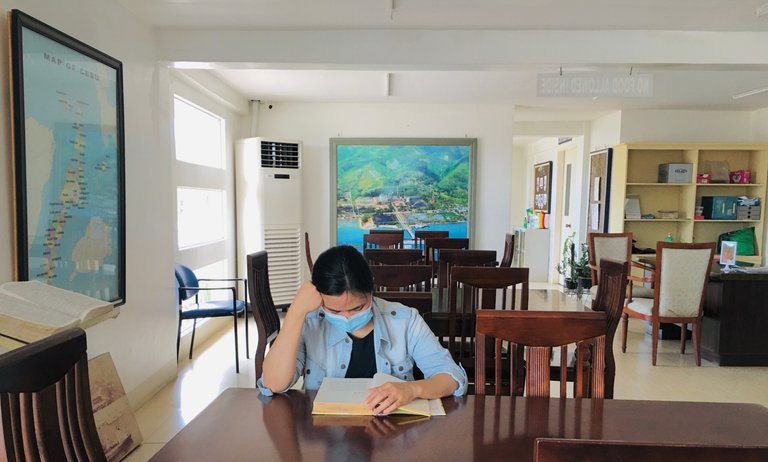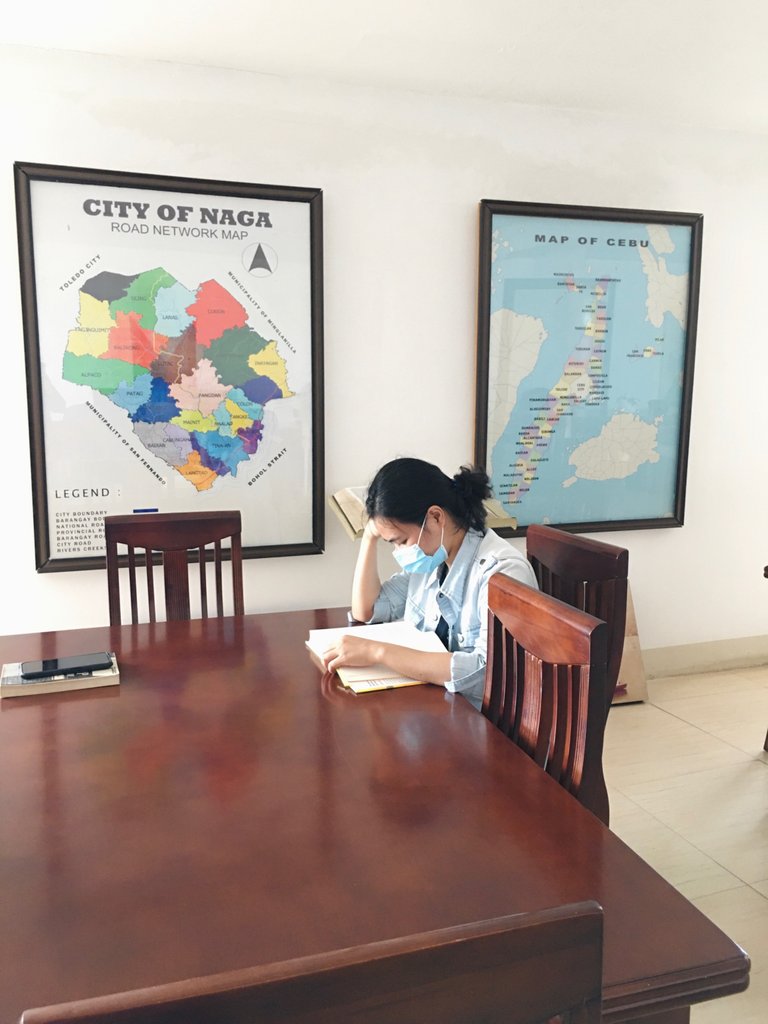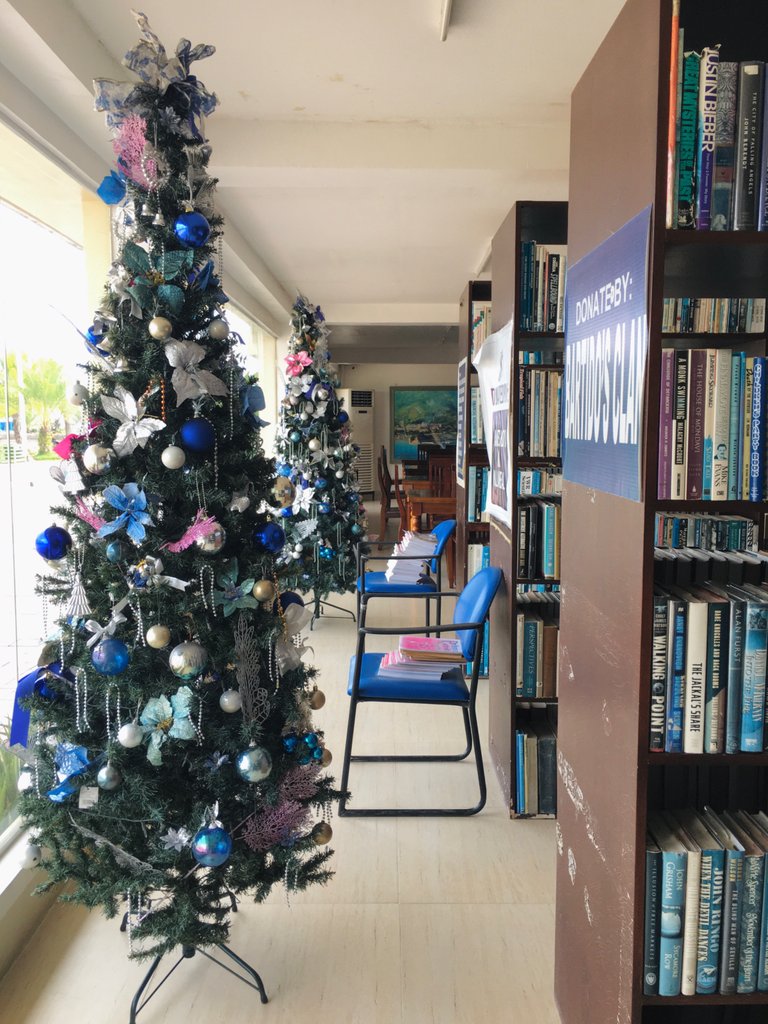 The library, though located in the center of the park is still reserved, you can't hear any noise from the outside. Everyone is welcome there, student or not, children or adults. They even have a children's corner.
From the outside, you'd see tiny space but on the inside, the place is conducive with many books for studying or reading. And it has computers too.
---
It was 2:30 pm when we got there. The library closes at 4:00 pm and at 3:30 pm they prepared to close the place so we went to the boardwalk to get some air.
There were several people there. Some were bonding with their families and others with their friends. Some were just chatting and others were rehearsing for their TikTok dance videos.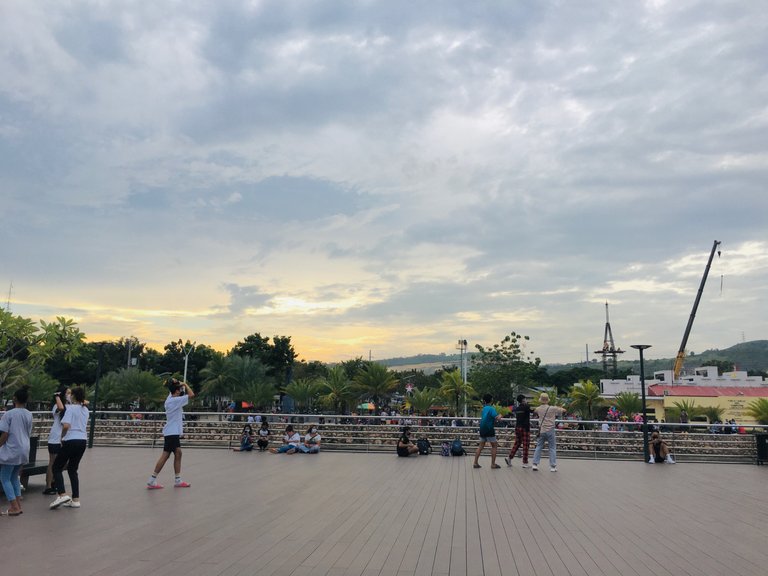 ---
We sat, on the side of the boardwalk and think of where we would go next.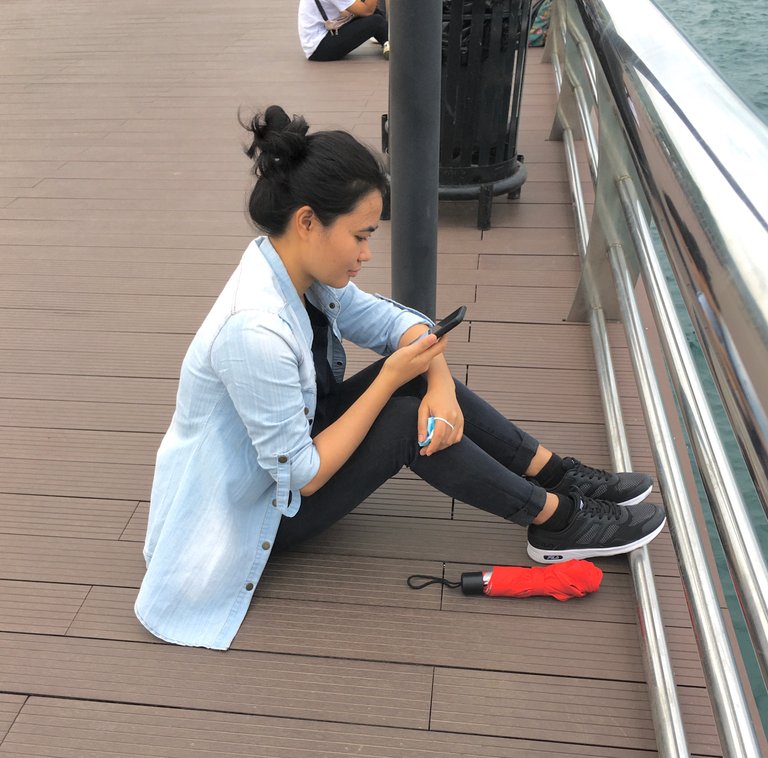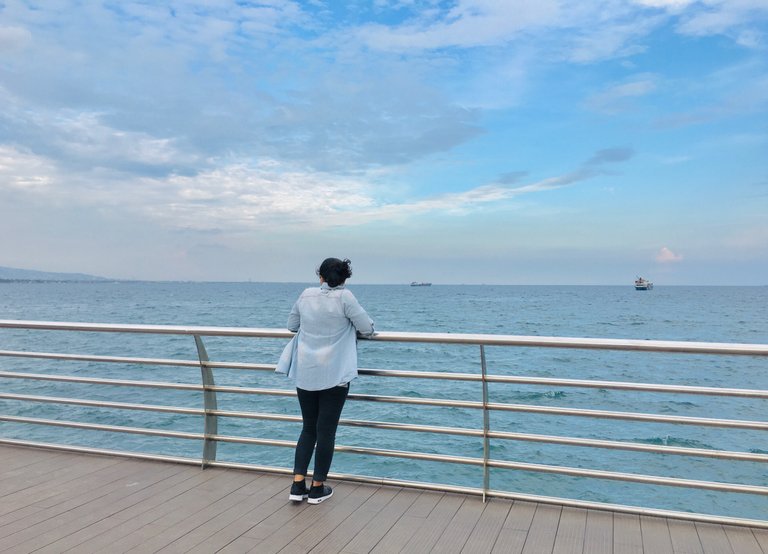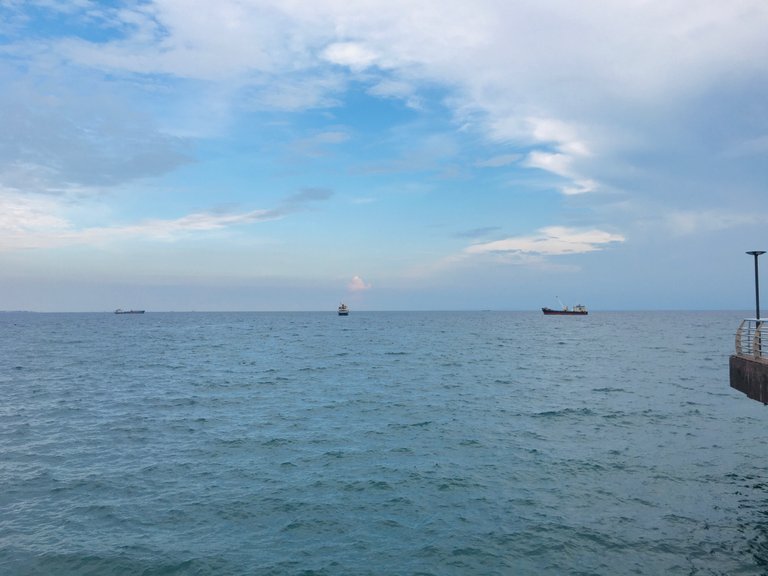 I suggested going to the milk tea shop where I ate before. We passed by the toy stalls and I wasn't able to restraint myself from buying bubble toy.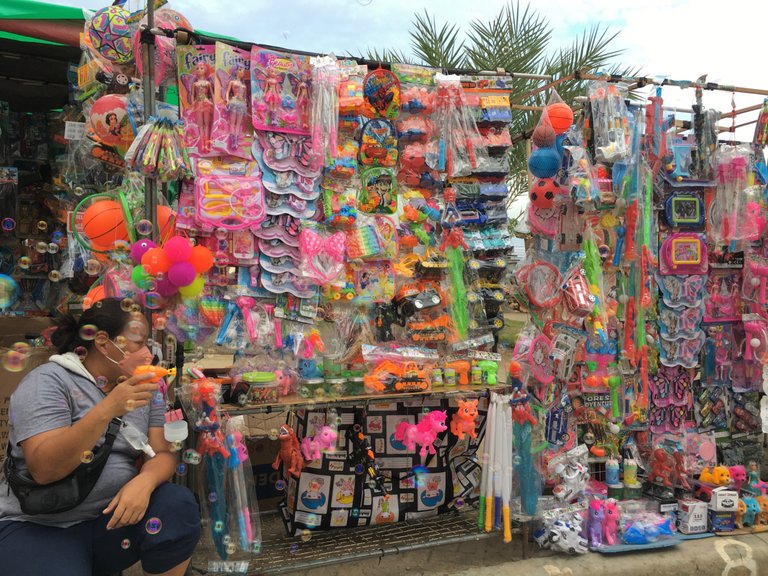 ---
We went to the milk tea shop and my friend loved her food. We were full and decided to take rounds before going home.
---
When a door is closed, you will see a new door waiting for you to be opened. And there, you'll find a new realm yet to be explored.
---
---