Weekends on the Mountains
Back on a Saturday when my best friend wanted to unwind but we were on tingbits time. Tingbits is a Cebuano term that means hanging on the edge due to the lack of money or the money being tight before payday.
It came from the words ting and bitay.
Ting is a prefix of time and bitay means hanging.
➡️Option one
Describe a situation in which you positively influenced someone - Who was it and in what way did you influence them, how did that accept it and what was the outcome.
---
So my best friend wanted to de-stress but there was only $10 in her wallet. Since I grew up closer to nature, I got the idea of mountains. I asked her how much we would spend on a full tank of gas for her motorcycle. She told me it was around $4 to $5. So I told her to split the five dollars into two and we'll find a mountain to climb.
The next day, we gave it a try. We brought whatever food and fruits were available at her house, a liter of water, and the $2.5 each for the gas refill.
---
Our first climb
---
Mount Tagaytay in Toledo City, Cebu
Without the benefit of a map, we climbed the mountain. We only asked the locals about the location of it, left my best friend's motorcycle at the foot of the mountain, and started to hike. The farther we hiked the lesser we saw locals until such a time that we need to decide what road to take, left or right. We decided to go left. The farther we hiked the steeper it got. Under the scorching heat,we stopped many times because my chest started to ache and my friend started to feel out of breath and was coughing (my best friend is asthmatic).Despite the hardship in climbing, we came to the top of the mountain. When we got there, we saw a group of climbers with a guide. The guide told us that we took the wrong road. There was an easier way to get to the mountain summit.
It was our first time so we just laugh our tiredness out and were just glad we made it safe and sound.
This is pre-covid activity but mask is already part of our OOTD and working uniform because we didn't have skincare products to protect our faces from the harmful UV rays.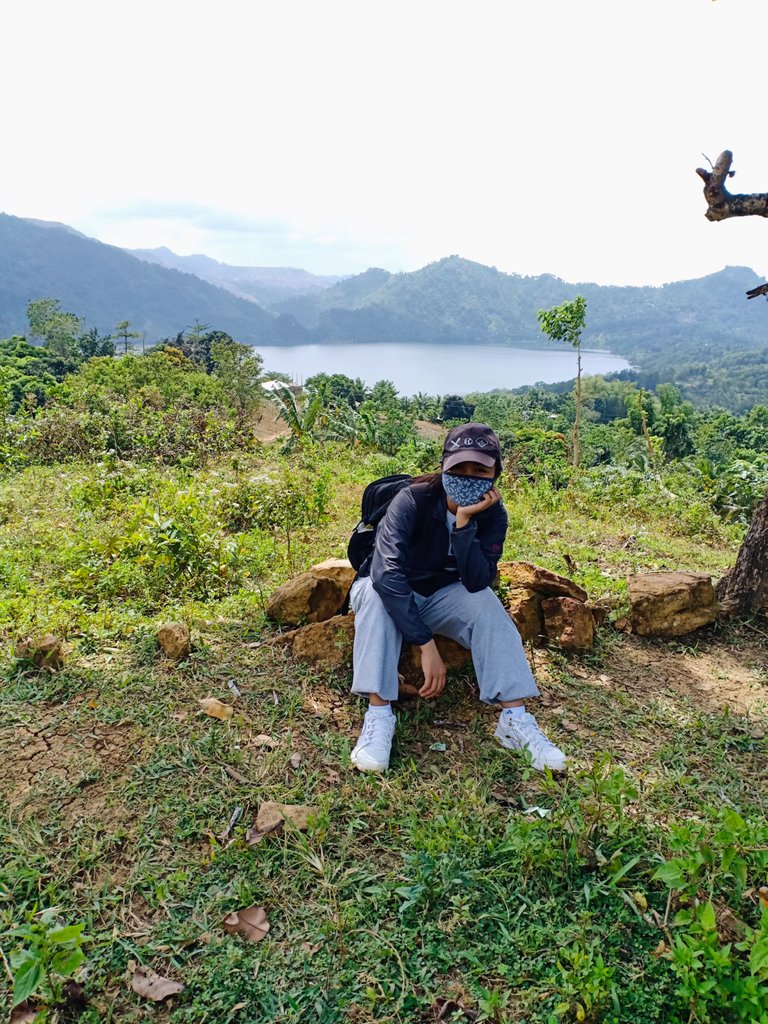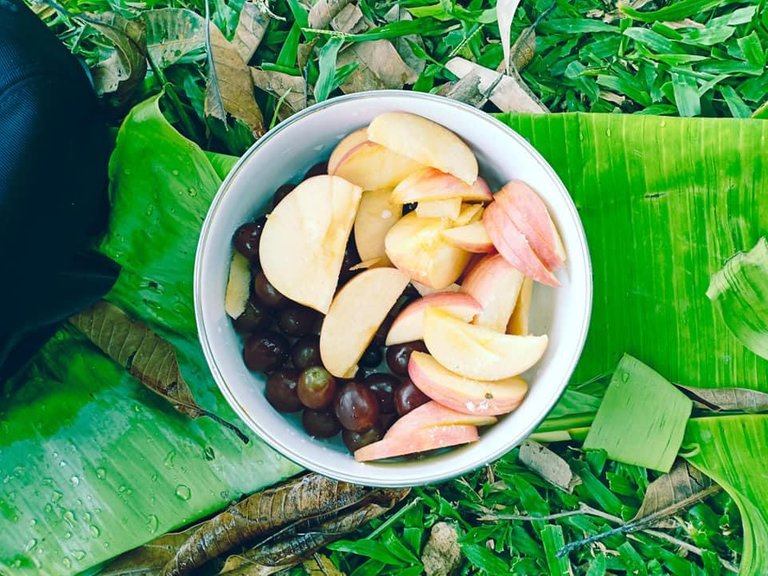 After our first climb, we decided to climb mountains twice a month.
I'm gonna share some of our memorable climbs.
---
Mount Naupa, Naga City Cebu
This was our second climb without a guide. We started our hike at around 3:00 in the afternoon and got there at 4:00. It was an easy climb, as they said, it was beginner-friendly. When we got to the camping ground, we saw another mountain and asked the caretaker about it. She said it was the naupa summit. The camping ground wasn't the summit as everyone thought. We were curious about it so we decided to climb. Going to the summit wasn't easy so when we arrived at the summit we took time to rest and soak up the views. When we descend, we found it quite harder than going up. I didn't wear trekking shoes or sandals with great traction so I slip going down.
It was also the most memorable climb we did because, in the middle of our hike going home, the darkness caught us. It was 6:30 pm, the surroundings became pitch black and we only had our cellphones as flashlights. We fall several times, we felt worried for our safety. We stopped a bit and breath, we calmed ourselves and talked about what we should do. Gladly, we made it. I really wanna cry that time.
Mt. Naupa Camping ground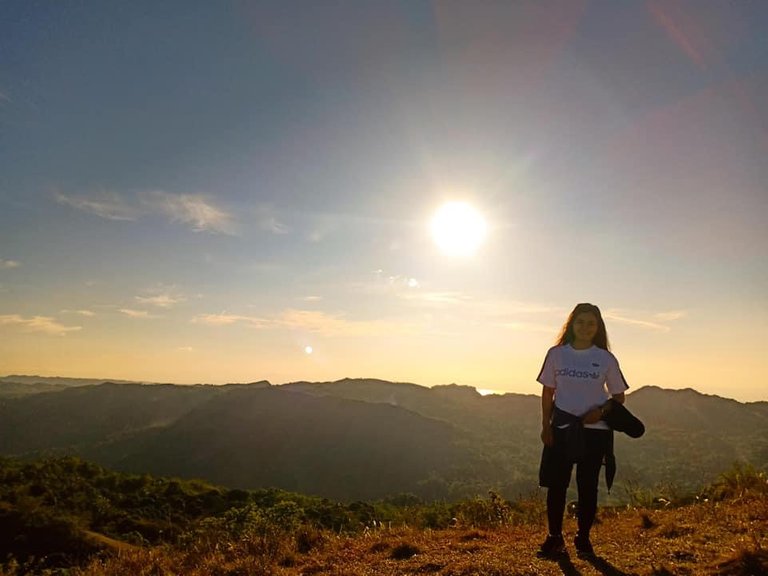 Mt. Naupa Summit

---
Lantawan Cliff in Naga City, Cebu
This is the riskiest climb we did, one mistake and we would end up injured or worst, dead. We didn't have a safety harness or a rope to hold while climbing. We had a guide here but he didn't accompany us to the towering rock. With all the struggles and challenges from the bushy trails and loose rocks, it was insanely full of fun and was worth the climb.
Can you find me in the picture?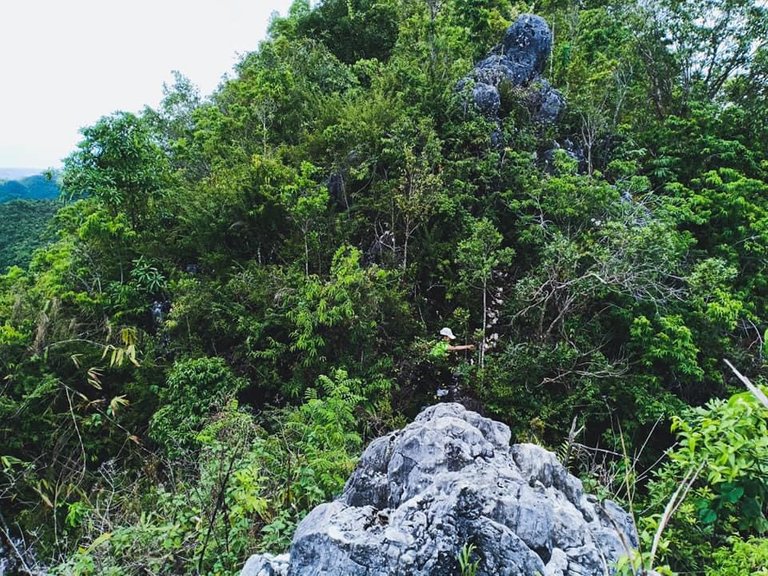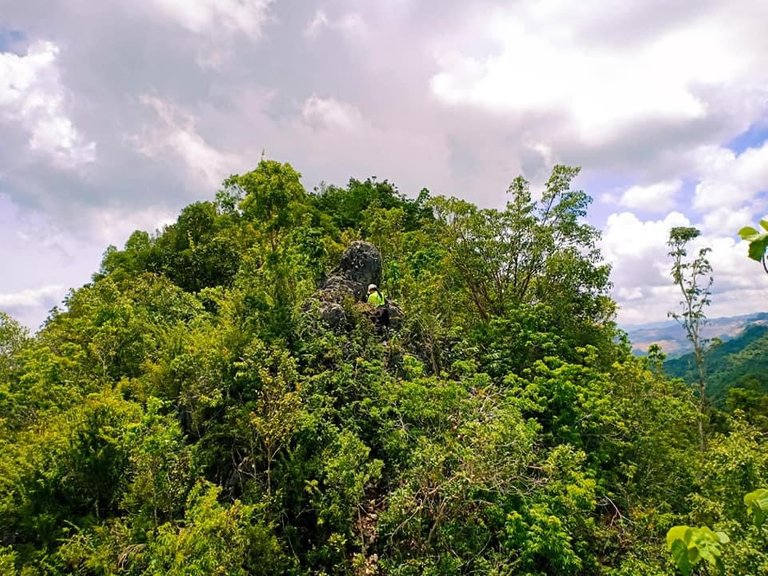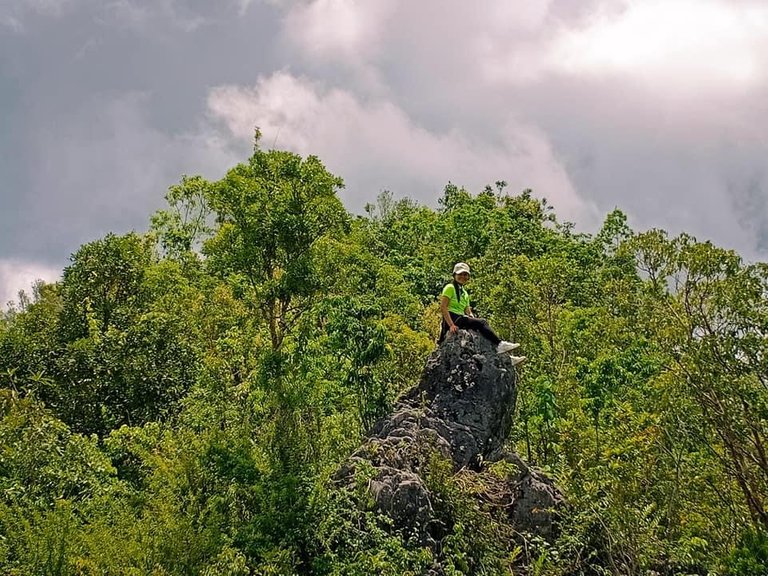 ---
Mount New Bucao, Toledo City, Cebu
This mountain is near to the first mountain we climb so we made a short detour before going there.
The first mountain we climbed, a quick detour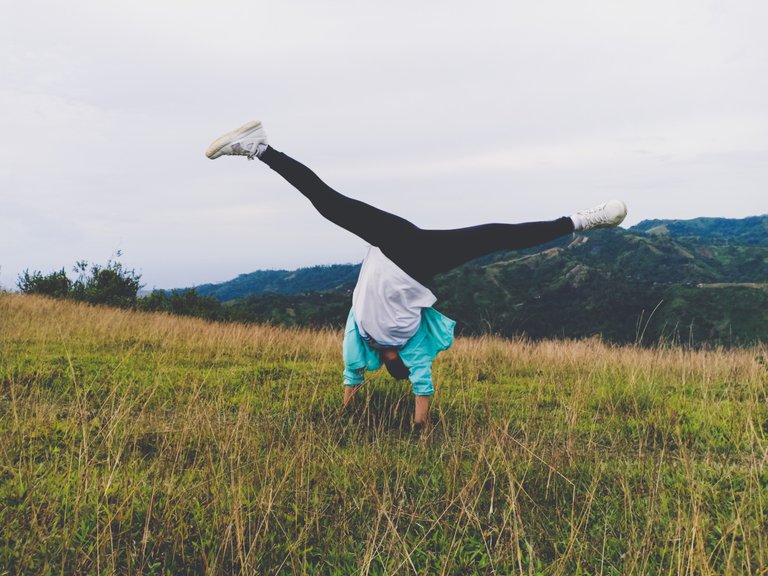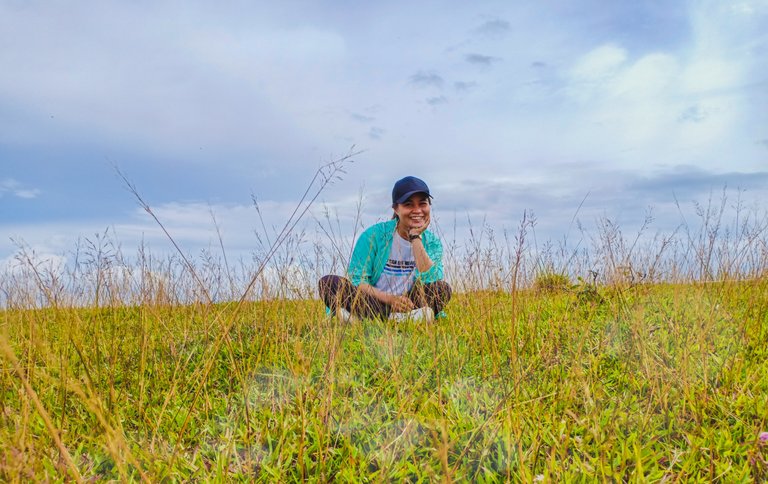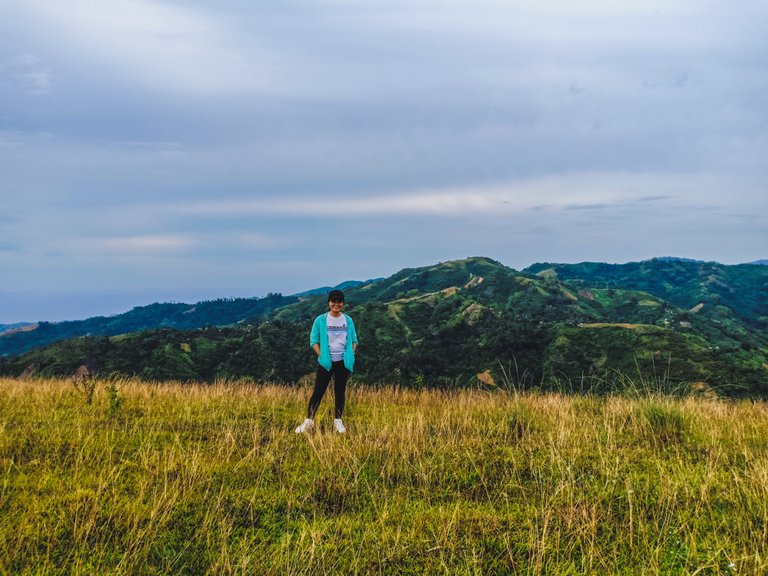 As usual, we didn't have an idea where the exact location of Mt. New Bucao is, we only asked the residents and followed the road to wherever and put everything in luck.
Fate was on our side that day, we saw a man carrying firewood. We showed him the picture we got from the internet and asked if he know the place. Coincidentally, it was the front of his house. They even have corns planted there.
We were glad he let us walk on his private property.
Mt. New Bucao, overlooking Malubog Lake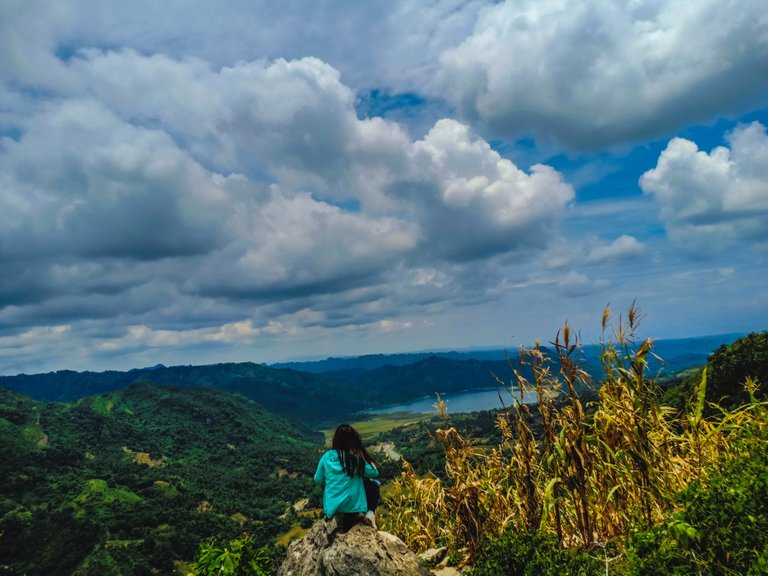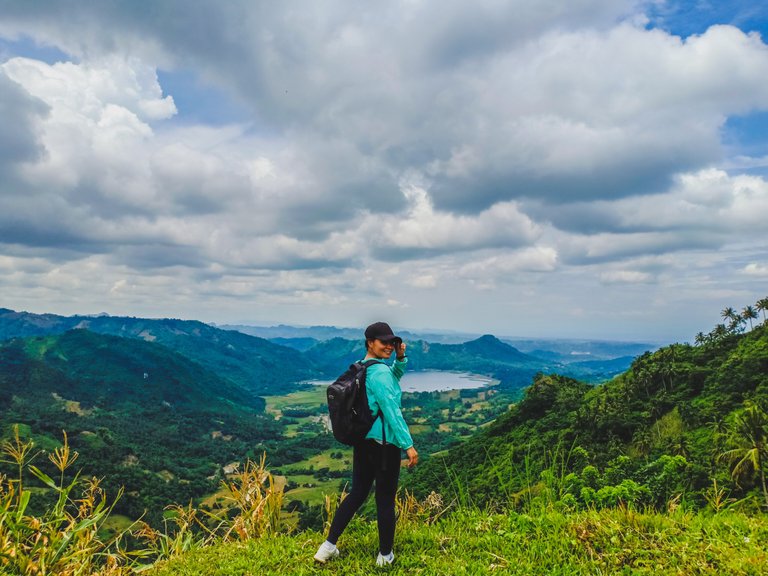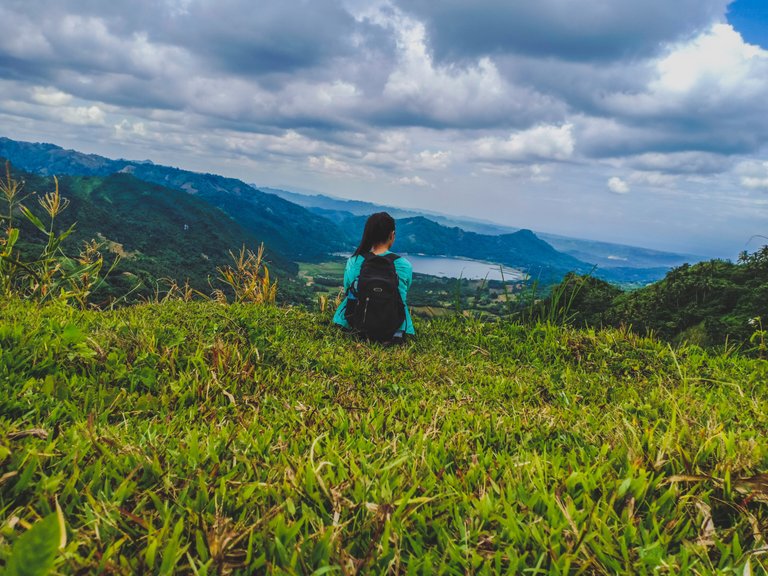 ---
Buntod Talinis
We didn't get tired of depending on the locals for direction.
We hit the paved road. Driving a motorcycle uphill passing through a paved and rocky road wasn't easy. Many times, the wheels slid so I decided to get off the motorcycle and walk. My best friend and I agreed to meet after she looked for a vacant lot to park in. After parking, she waited for me and then we wasted no time and ascend.
It was alright when we went up to the peak but we got lost when we went down so we tried going back to where we started. We went back and forth three times until we decided to take whatever road as long as we were going down.
I think asking for directions and losing our ways are part of the itinerary.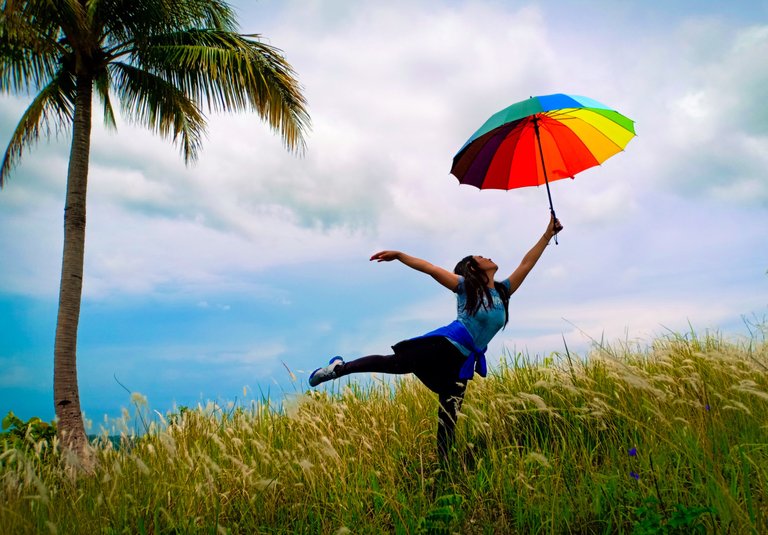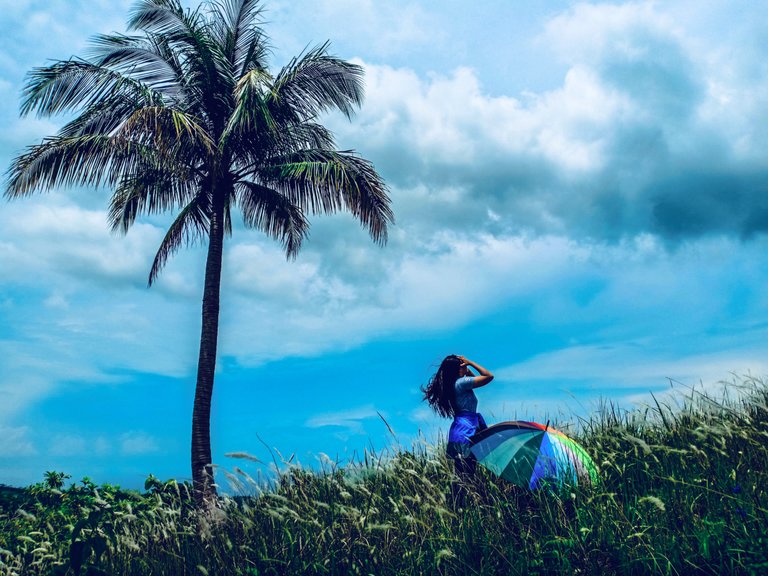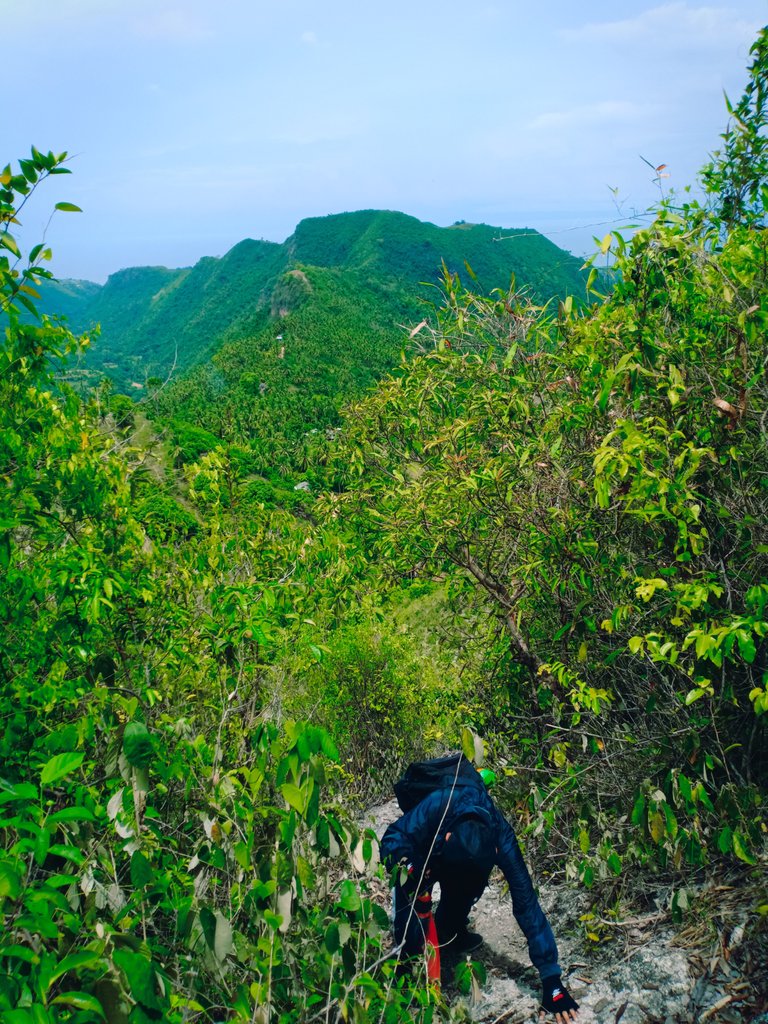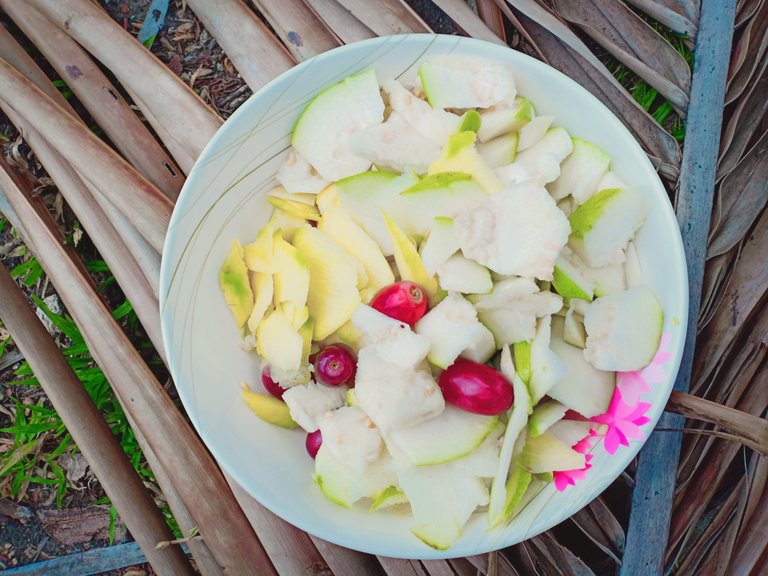 ---
Closing thoughts
---
From the society below we carried a backpack full of judgments, expectations, and stress. When we got to the top, all the negatives turned into positive and wonderful connections with nature.
Mountain climbing may be a simple influence but it brought physical exercise, emotional healing and de-stressing.
---
---